Ever Cooked West African Egusi Soup Recipes? Here Are 10 Delicious Variations To Choose From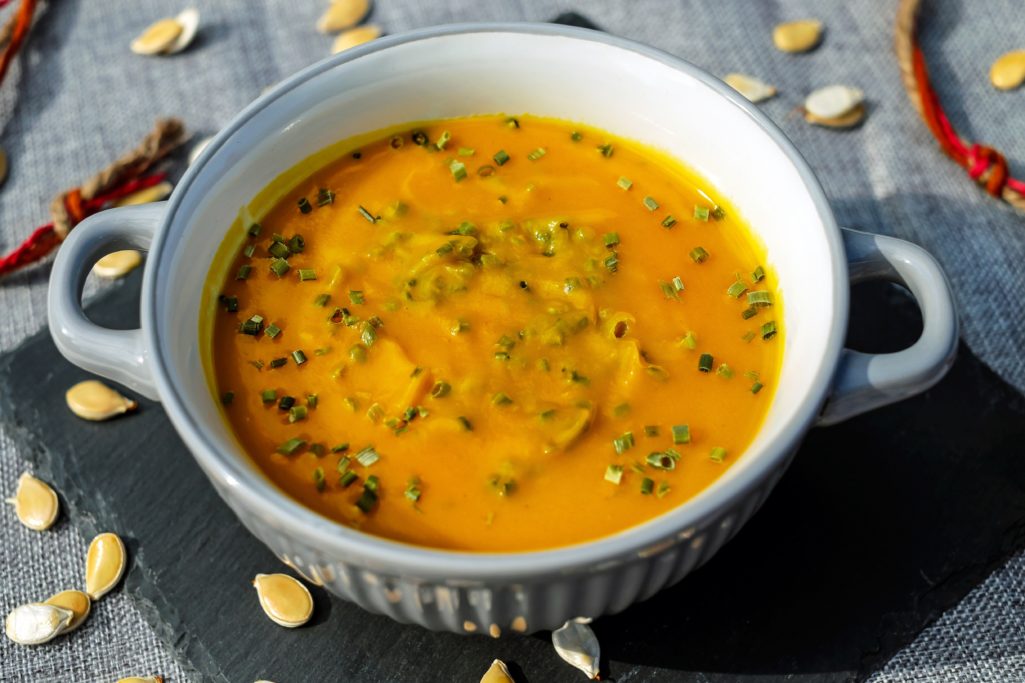 Have you ever cooked West African egusi soup recipes? If not, this article is for you. Egusi is a thick soup made from ground melon seeds. The word egusi translates to melon in English. When we say melon seeds, we don't mean your typical everyday watermelon seeds.
The egusi plant grows in the tropical regions of West Africa. The plant is a subspecies of watermelon. It produces a fruit that is similar to watermelon. Its fruit is inedible and bitter. The egusi plant is predominantly grown for its seeds. The size of the egusi seeds is similar to the seeds of a small-sized pumpkin and not surprising, their flavors are similar.
ALSO READ: 15 African Labor Day Recipes To End Your Summer With A Sizzle
Who Invented Egusi Soup Recipe?
All foods must have come from somewhere, especially in a continent as big as Africa. However, due to the intermarriages between tribes, and migration, our cultures have mixed together. This intermixing of cultures is a process that is known as assimilation.
Because of this, some African recipes' origins remain disputable. This is because it is impossible to go back in time and interrogate our ancestors to get the answers to our questions. The only option we have is to believe the oral tales and word of mouth passed down to us by our elders.
Contrary to popular opinion, the egusi soup is not native to the Yoruba people. The egusi soup recipe originated from the Igbo people. The recipe was then adopted by other tribes who introduced their own twist.
ALSO READ: World Vegetarian Day: Here Are 10 African Vegan Food Recipes That Nobody Told You Before
Is Egusi Nutritious?
These seeds contain 38% protein and 50% oil. The egusi seed is used in the manufacture of a very expensive variety of vegetable oil. The seeds have niacin that helps in maintaining radiant, smooth, and healthy skin. Egusi soup can act as a great meat substitute because of its high protein content.
Most of the best egusi soup recipes are also rich in essential amino acids like arginine that is important in regulating blood flow as well as leucine, isoleucine, threonine, which are used in the biosynthesis of proteins in the body. It also contains phenylalanine that is used to make important molecules in your body.
It also contains valine, an essential amino acid that promotes muscle growth and tissue repair in the body. Other amino acids that are found in egusi are cysteine, aspartic acid, histidine, tyrosine, serine, proline, glutamic acid, alanine, glycine
ALSO READ: These 10 Tajine Recipes Will Warm Your Home
Egusi soup is also rich in various minerals including;
Potassium: helps the nerves function and muscles to contract
Phosphorus and calcium: help to build strong and healthy bones.
Magnesium: helps nerve and muscle function. It regulates blood pressure in the body and supports the immune system.
Egusi seeds contain vitamin A which helps to maintain healthy teeth and bones.
It also has vitamin B1 and B2 which are crucial for the production of red blood cells and body growth.
Has vitamin C to help the body absorb iron and to maintain healthy tissues.
Other minerals that are present in variable quantities in egusi soup are sodium, vitamin E, iron, zinc, copper, manganese, and vitamin B12. However, it is important to mention that different egusi soup variants have different nutrient compositions.
How Popular is Egusi Soup?
The soup is a delicacy that is very popular in West Africa. In this part of Africa, soups are integral to life and egusi soup is a common part of their daily meals. Its nutritional value might lure you into trying it out but the taste will surely make you come back for more.
The classic West African soup is enjoyed in countries like Ghana, Nigeria, Cameroon, and Sierra leone. The preparation differs slightly in these countries. Also, variations in preparation may arise as you move from one region to another within the same country.
ALSO READ: 5 Efo Riro Recipe Variations You Need To Try
Prior to cooking, egusi seed goes through special preparation. The egusi seeds are first sun-dried and the shells removed. They are then roasted before being ground into a powder. In Nigeria, the soup pairs with fufu, pounded yam, wheat, semo, amala, tuwo, or starch.
Health Benefits of Egusi Soup
There is a long list of health benefits that have been linked to the consumption of egusi soup. While some of these benefits are scientifically proven, there is insufficient data to prove the efficiency of others. Below are some of the benefits of egusi soup consumption.
Egusi soup helps to prevent anemia
It is healthy for your bones
It promotes the general health of your heart
Prevents malnutrition in both children and adults
It reduces inflammation
This healthy soup helps in digestion and promotes gut health
Great for ketosis and helps to boost your immune system
Reduces blood pressure, cholesterol, and sugar levels in the body
It is recommended for stomach ulcer patients
The soup has antioxidant properties
Good for diabetics
ALSO READ: 5 Delicious West African Peanut Stew Variations You'll Love
Are there any reported side effects of Egusi soup?
There are no reported side effects of egusi soup. Egusi soup contains 638 calories in 52grams of soup. Therefore, egusi is a high-calorie diet and is highly recommended for weight gain. Do you want to try this mouth-watering delicacy and reap some of its health benefits? Here are 10 delicious variations of egusi soup recipes to choose from.
10 Delicious Egusi Soup Recipe Variations
#1. Egusi Pepper Soup By Aliyah's Recipes & Tips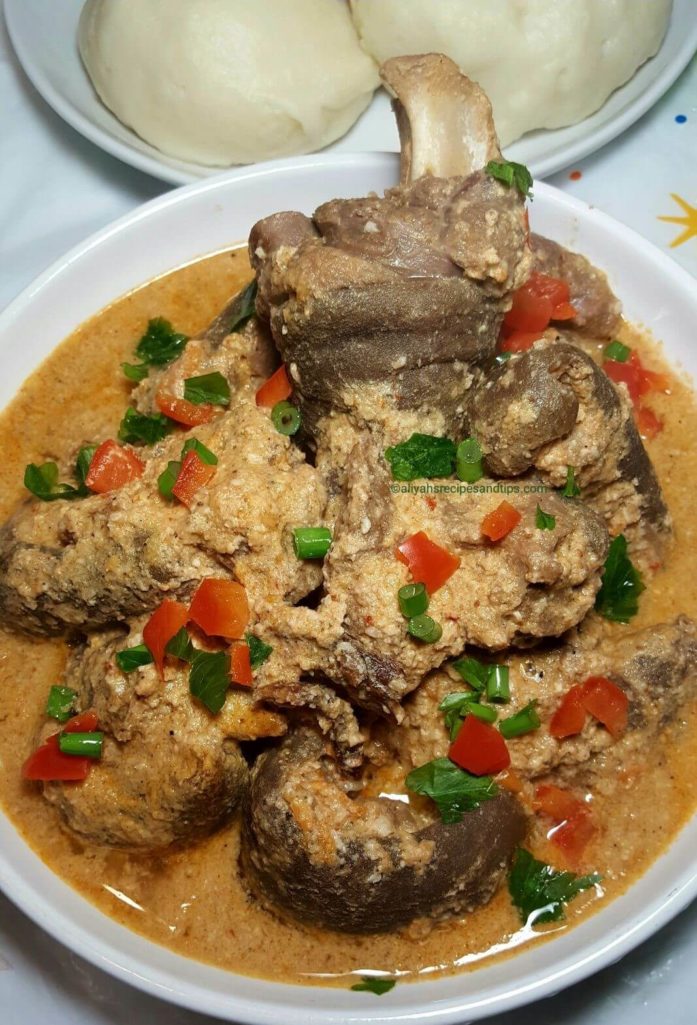 To make this recipe you need to toast the melon(egusi) seeds then blend just as you would when you want to cook the normal egusi soup. Get Recipe Here >>
#2. Nigerian Egusi Soup By All Nigerian Foods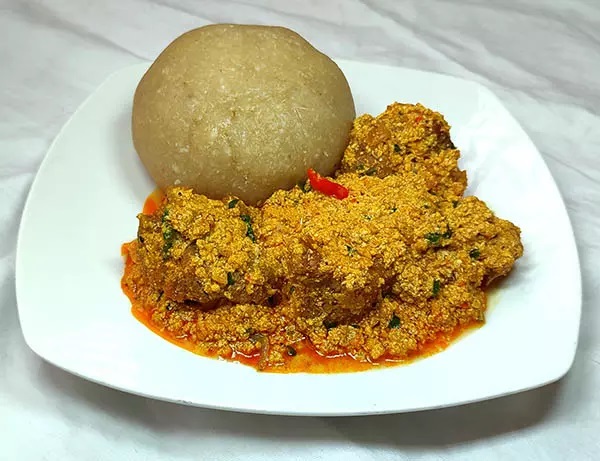 This is a comprehensive recipe for the best kind – egusi soup with lumps… the kind you only get to eat when you visit a 5-star restaurant or hotel. Get Recipe Here >>
#3. Yummy Nigerian Egusi Soup By Precious Core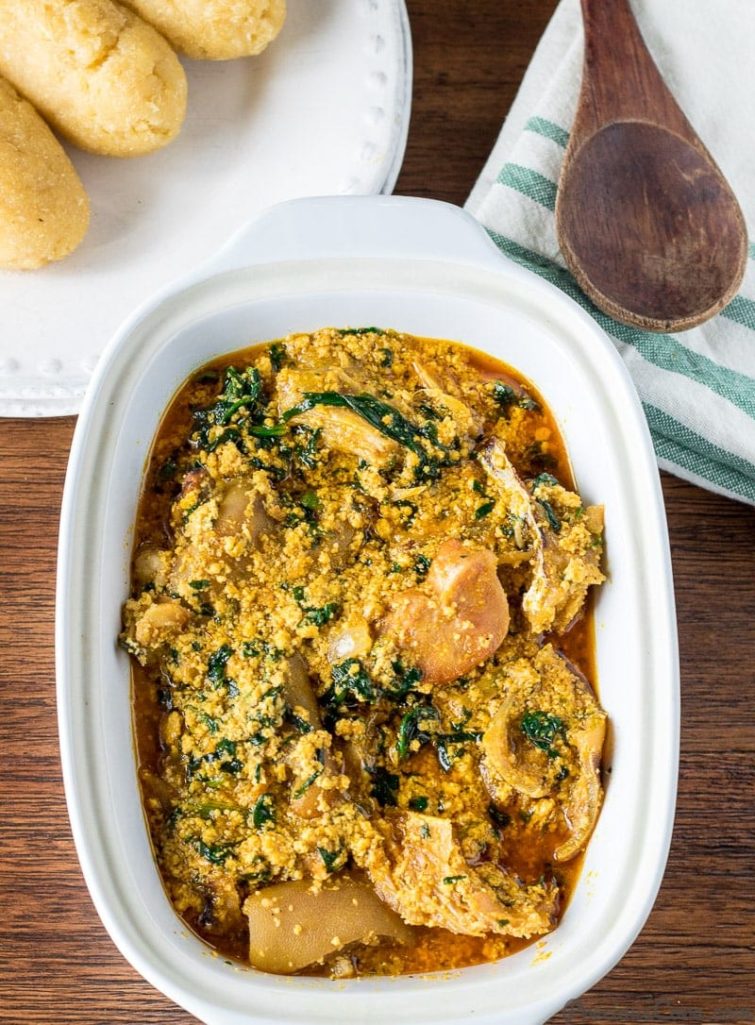 Nigerian Egusi Soup is a finger-licking good Nigerian soup made with a white variety of pumpkin seeds. It is spicy, nutty with exotic African flavors! See the video below on how to make this delicious dish. Get Recipe Here >>
#4. Egusi Soup By Global Food Book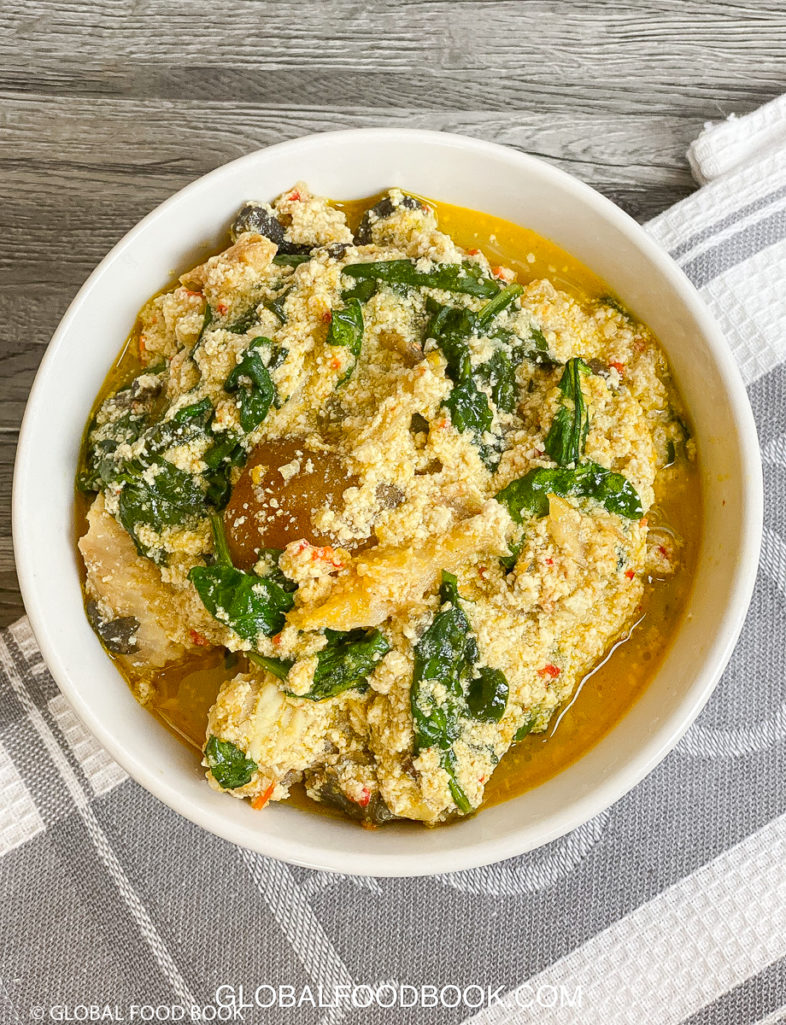 If you are searching for an easy and rich recipe for your egusi soup, give this recipe a try. Get Recipe Here >>
#5. Egusi Soup (Vegan and Oil-free) By The Veganri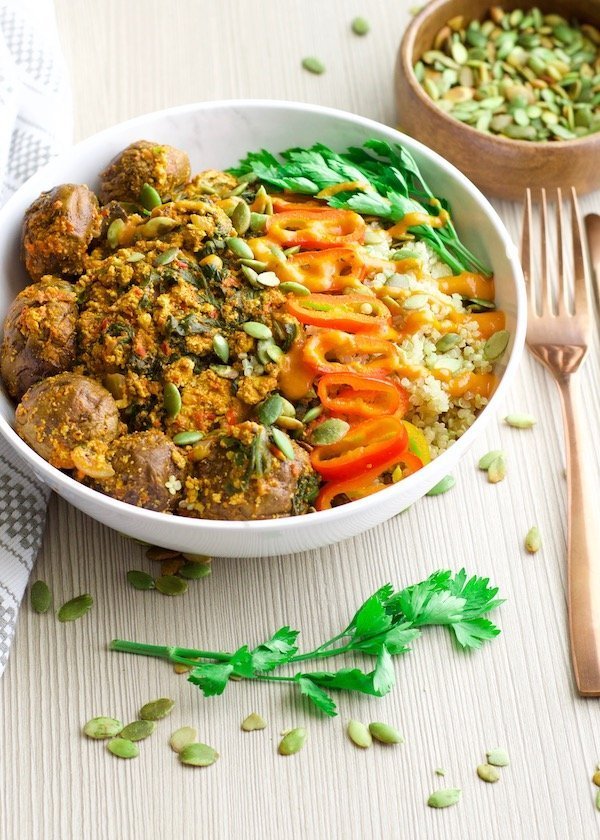 Featuring the wildly enjoyed West African egusi seeds, this high-energy, high-protein soup has crumbly tender texture intertwined with a luscious rich taste. Get Recipe Here >>
#6. Egusi Soup Recipe By Asoeibi Mall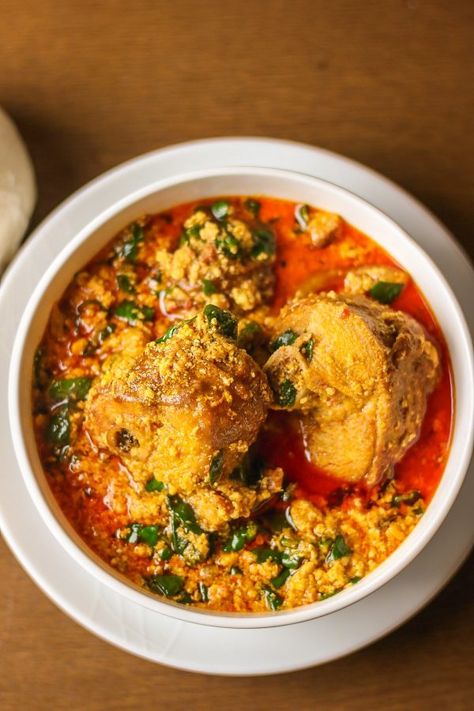 You can cook it for a special occasion, dinner for your family, or refrigerate it as a simple go-to meal on busy weeknights. This scrumptious egusi soup recipe will have everyone back for more. Get Recipe Here >>
ALSO READ: 6 Mouth Watering Nigerian MoiMoi Recipe Variations
#7. Egusi Soup (With Lumps) By Immaculate Bites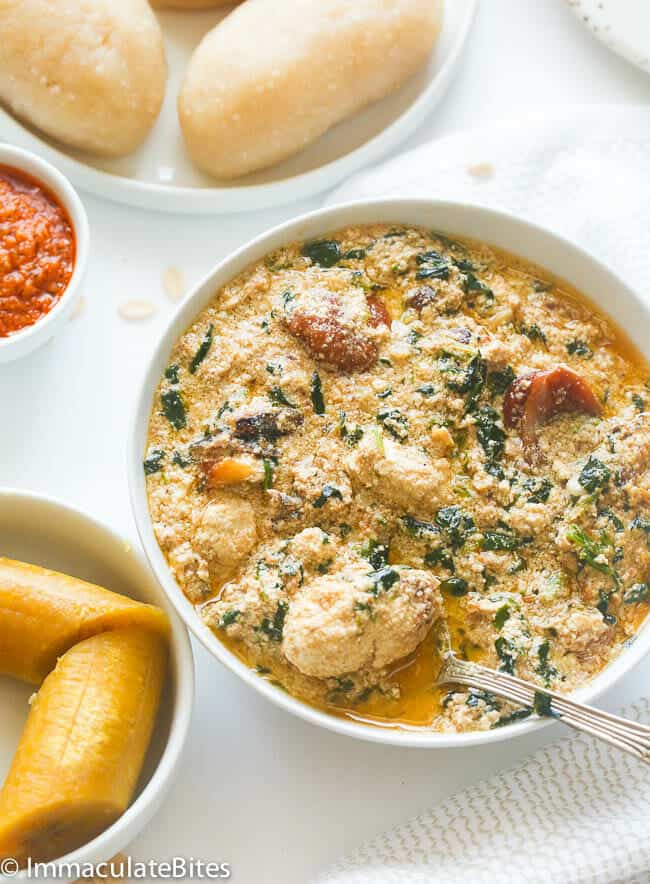 Egusi Soup (with lumps) – a highly indulgent exotic soup popular in most West African countries made with egusi seeds added with chicken, crayfish and smoked fish or depending on one's personal preference. A soup that is hearty and oozing with earthy flavors! Get Recipe Here >>
#8. Perfect Party Egusi Soup By Tinuolas Blog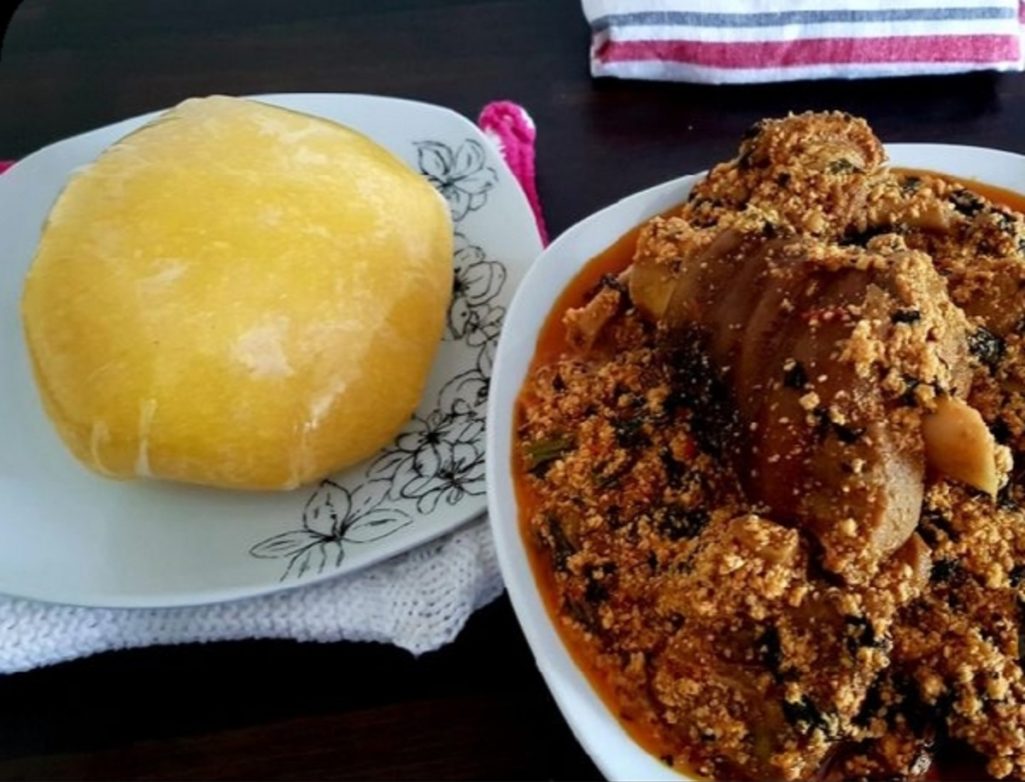 Egusi Soup is native to the westerners in Nigeria (The Yorubas) but It's loved and enjoyed by most Nigerians. It's extremely enjoyable when paired with various fufu recipes: Semolina, cassava fufu, pounded yam and, eba even with white rice. Get Recipe Here >>
#9. Egusi Soup – Lumpy Yoruba Style By 9jaFoodie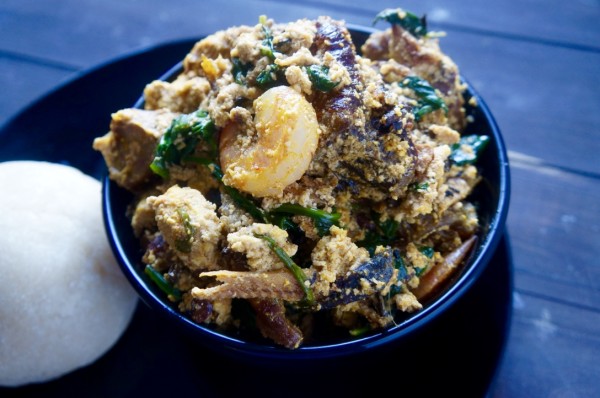 Egusi is ground up shelled melon seed. Its dry milled and combined with a little water to form a paste. The paste is then combined with seafood and cows meat to make the soup. Get Recipe Here >>
ALSO READ: 15 Delicious African Recipes You Should Try This Easter
#10. Cabbage Egusi Soup By Immaculate Bites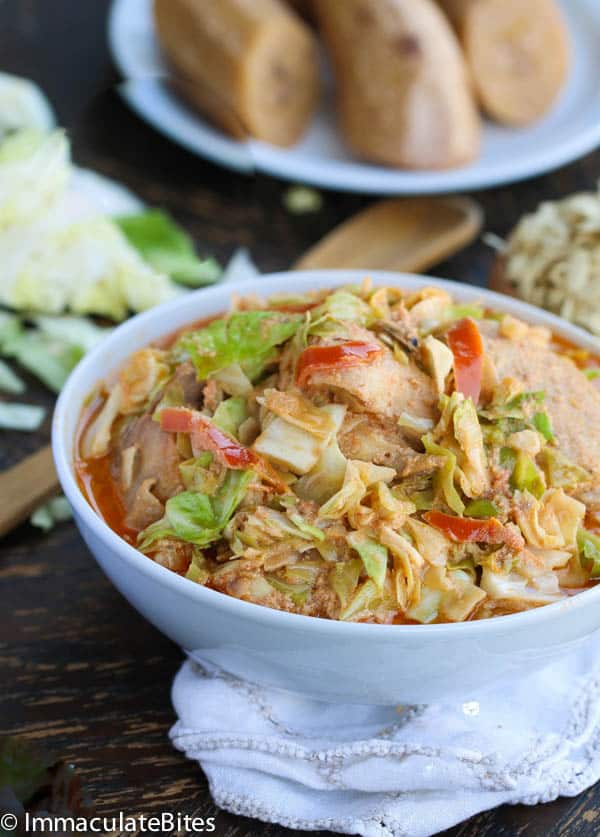 Cabbage Egusi Soup -Quick, easy and healthier stew made with lots of cabbage  and full of  protein and healthy oil and oh so good!! Get Recipe Here >>
Conclusion
If you have made egusi soup before, then you already know that it notoriously goes bad easily. Here is a tip on how to store the soup. Store it in an airtight container. Then, put the container with the soup in the fridge or freezer. Also, you can put the freshly blended seeds in freezer bags and store them in the freezer.
ALSO READ: 12 African Salad Variants From All African Regions
Be sure to enjoy these egusi soup recipes variations and see what works best for you. We guarantee that this soup will become part of your family's recipes once you try it. Fortunately, we always have more to offer.