These 10 B'stilla Recipes Are Making People To Fall In Love With North Africa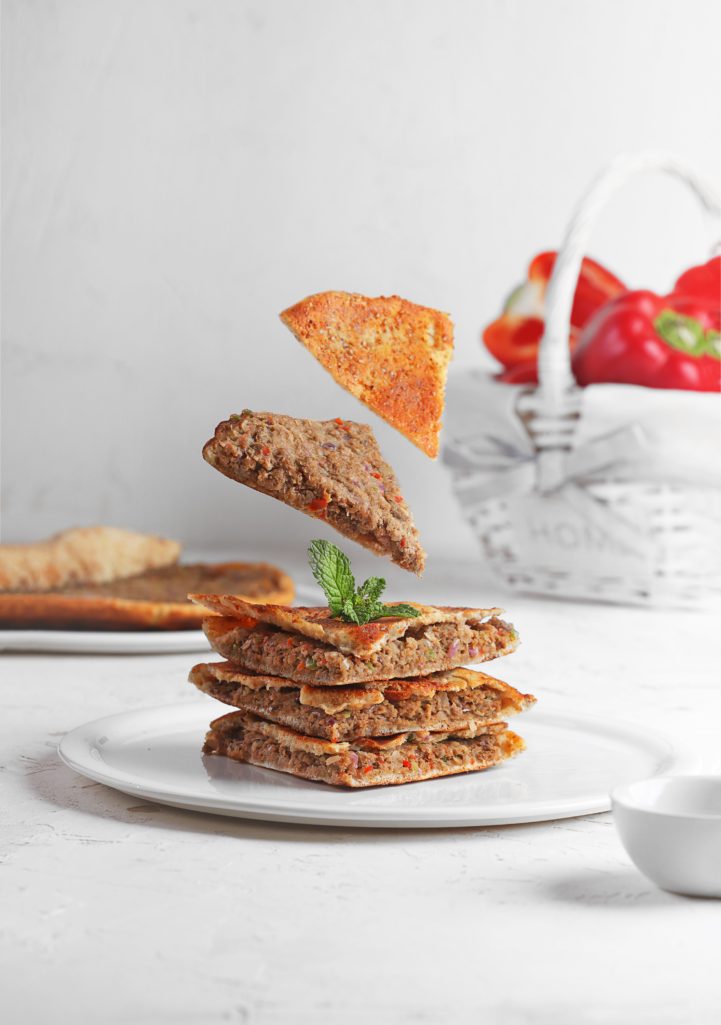 Ever heard of a meal made with lots of love and patience? Then b'stilla, also known as pastilla, is it. It's preparation has lots of steps and calls for a passionate heart to pull through. But once you are successful, you will never resist from making it right from your kitchen. More so, you will enjoy sharing your delicious b'stilla meat pie with family and friends. First of all, let's understand the origin of this delicious cuisine.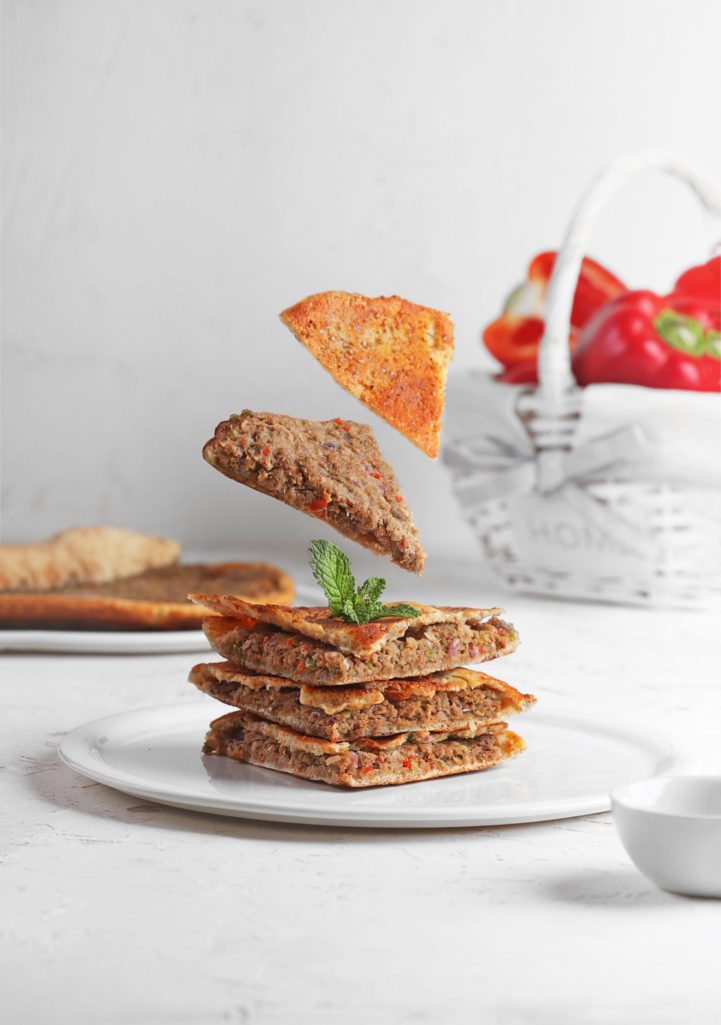 Once upon a time, in the 15th century, Spain reconquered Granada. In the process, Moors were displaced and most of them immigrated to Morocco. At the same time, Sephardic Jews were also being displaced from Spain and most of them also settled in several parts of North Africa. It is therefore believed that most of b'stilla recipes were brought by these two communities who currently live in North Africa.
ALSO READ: 5 Ways to Enjoy Nsima
Interestingly, some claim that b'stilla recipes existed in Fez, Morocco way back in the eighth century. This was during the reign of Umayyad Caliphs. Regardless of its originality, b'stilla is one of the most popular African pies in the world. Here are some of the most common questions about b'stilla.
What Does B'stilla Mean?
Basically, b'stilla is coined from pastilla which is a Spanish word. It means 'small pastry' or 'pill', perhaps, referring to the delicate paper-thin sheets of pastry used to make the pie's flaky and crispy crust. Since most of the Moroccans and North Africans at large, where b'stilla recipes spread from, use Arabic language, the 'p' in pastilla transformed into a 'b' hence the word b'stilla.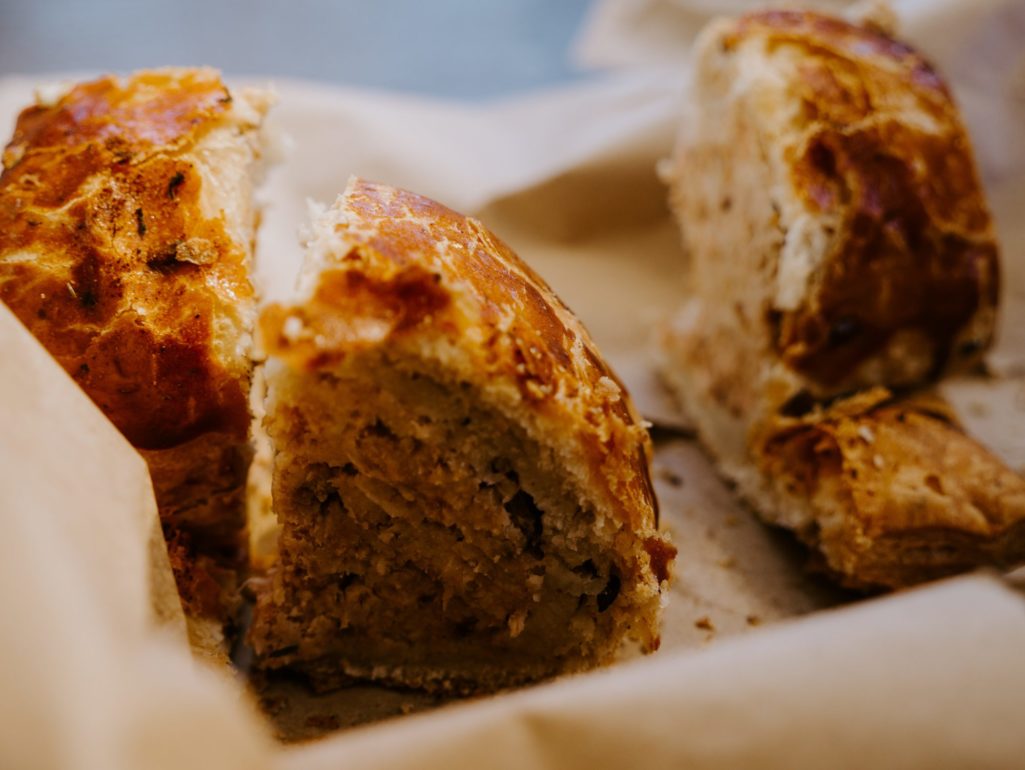 Which Country Created The B'stilla?
To point out a single country responsible for creating b'stilla recipes may not be entirely correct or precise. But it is commonly known to be created in Morocco, North Africa. It is one of the most popular Moroccan cuisines that you must try when in Morocco or in any other part of the world where you can find it. Currently, this scrumptious meat pie is also popular in other North African countries like Tunisia and Algeria. It is also common in Israel, North America, and France.
How Do You Pronounce B'stilla?
Though the word b'stilla looks short and simple, it may be tricky for most to pronounce. Some pronounce it as pas-tee-ya and others bee-stee-ya. All in all, here is the correct pronunciation of this ancient meat pie that never loses its sumptuousness.
What's B'stilla in a nutshell?
It is a meat pie that is traditionally made with sour and sweet pigeon meat. To the meat, almonds, onions, and beaten eggs are added. To give the meat pie that unique and bold flavor that you will fall in love with, spices like fresh coriander, saffron, and cinnamon are added. The nicely and skillfully done filling is then wrapped in thin pastry sheets also known as warqa after which it is baked until golden brown.
The ready b'stilla pie is then dusted with cinnamon and powdered sugar and served hot. B'stilla is often taken as a starter and is mostly served on special occasions like weddings and birthday parties among others. If you can not get pigeon meat, substitute it with chicken or quail meat and you will get the same if not better results. The use of pigeon, chicken, or quail meat gives this pie a tick as far as nutrition is concerned. This is because white meat is a healthy source of animal protein which is a bonus to all meat and pastry lovers.
These 10 B'stilla Recipes Are Making People To Fall In Love
#1. Moroccan B'stilla By Marocmama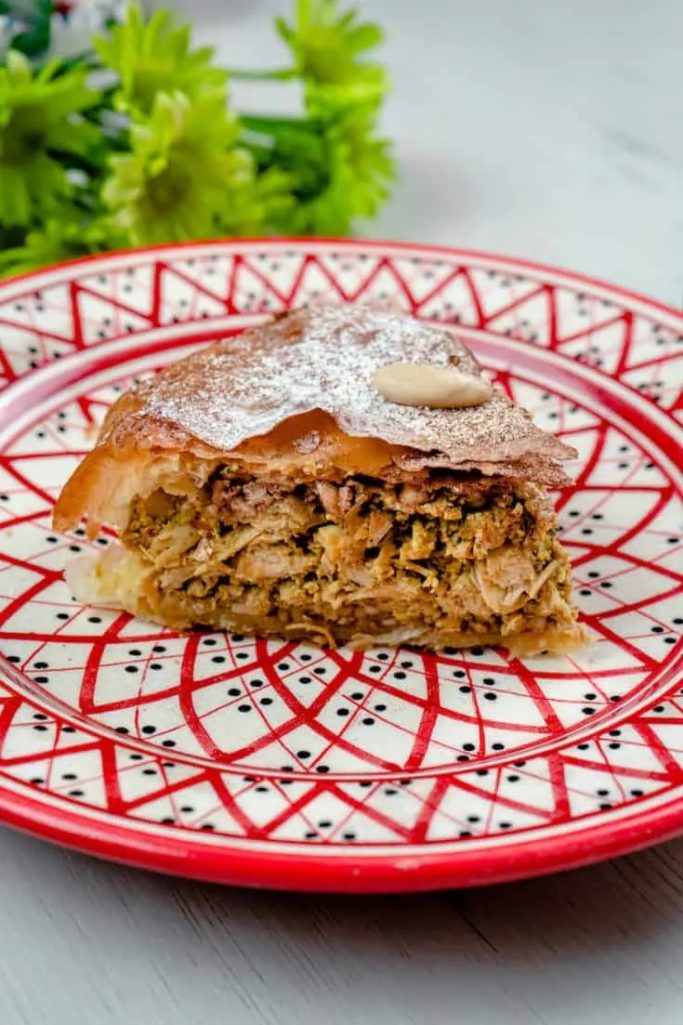 This is one of the few dishes that Moroccans can claim for their own. Unlike couscous or tajine which stretches across the Maghreb b'stilla is firmly routed in Morocco. Get Recipe Here >>
ALSO READ: 7 Of The Best African Grilled Fish Recipes To Try This Summer
#2. B'stilla Moroccan Chicken Pie – my beating heart!! by Lambs' Ears & Honey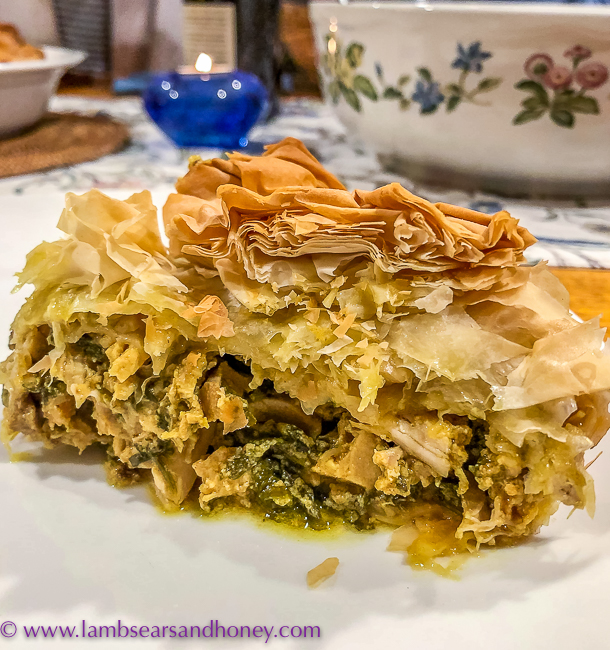 This recipe for my Moroccan chicken pie is the adapted version that I finally placed with a flourish (and some baked carrots) on the dinner table last night. It's, rich, sublimely tasty, and not difficult. If required, it can be made in two steps, making it great for a feasting table as it can be prepared in part the day before. Get Recipe Here >>
#3. Moroccan Chicken Pie with Apricots and Almonds (B'Stilla) by Foodie On Board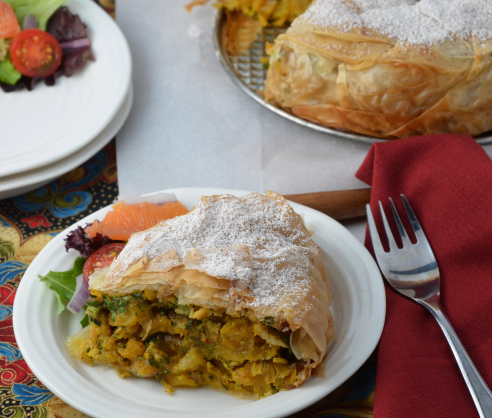 The result is a rich, exotic dish with a surprising burst of sweetness when our taste buds meet the dried apricots and the dusting of sugar that tops the pie.
#4. Moroccan Spiced Pumpkin B'Stilla with Beetroot & Yoghurt By You Plate It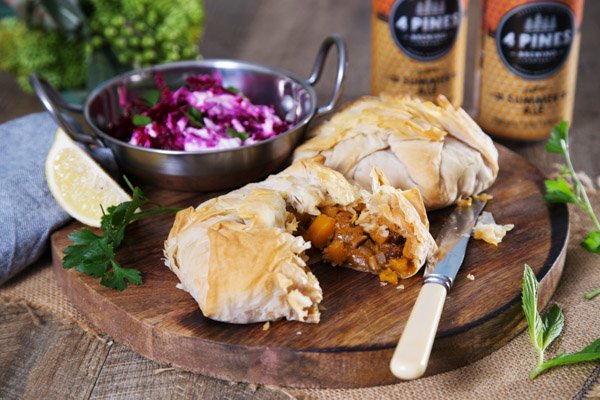 Here we have made it vegetarian, incorporating all that sweetness and spice into the filling, and serving it with an earthy beetroot side. It's a little longer on the cooking time, but well worth the wait. Get Recipe Here >>
ALSO READ: 13 Popular African Foods You Cannot Miss In Each Region
#5. Moroccan Chickpea B'Stilla-Sweet, Savory and Showy By Robin Asbell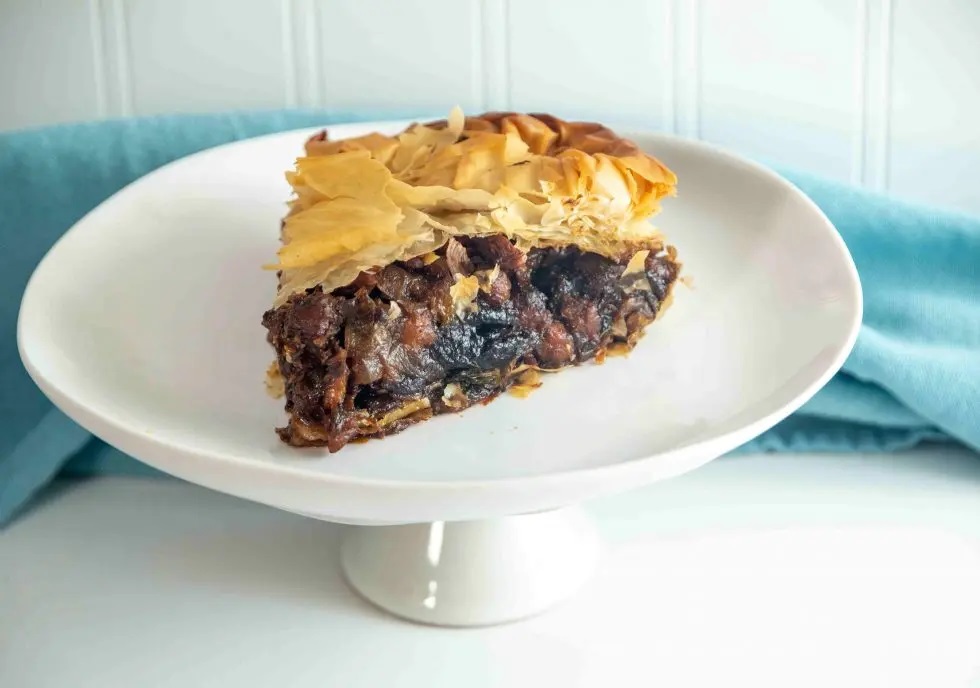 Moroccan food is a treasure trove of plant based flavors. Their traditional dishes, like tagine, are usually graced with plenty of vegetables, spices, sweet and tart balance, and fresh herbs. Get Recipe Here >>
ALSO READ: 15 Recipes That Will Have Your Kids Fall In Love With African Cuisine
#6. B'stilla (Moroccan chicken pie) by Delicious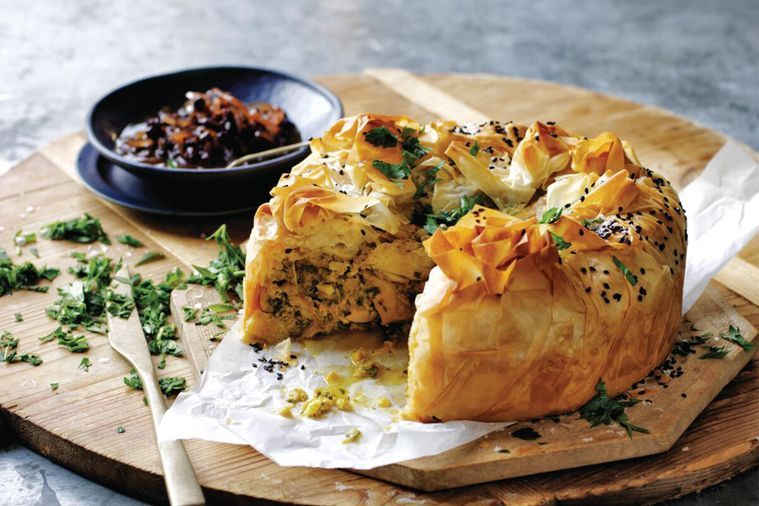 This Moroccan chicken pie – B'stilla is as delicious as it is gorgeous. A delicious dish that fills your day with a beautiful smile. Get Recipe Here >>
#7. Morrocan-Style Chicken Pie (B'STILLA) by Turn Table Kitchen
This is not the traditional Moroccan dish made with squab and layers of phyllo dough. However, the concept is similar: the filling made with (in this case) chicken is loaded with a bevy of warming spices, fresh herbs and dotted with plump, golden raisins. Get Recipe Here >>
#8. Moroccan Pigeon Pie (B'stilla) by Saveur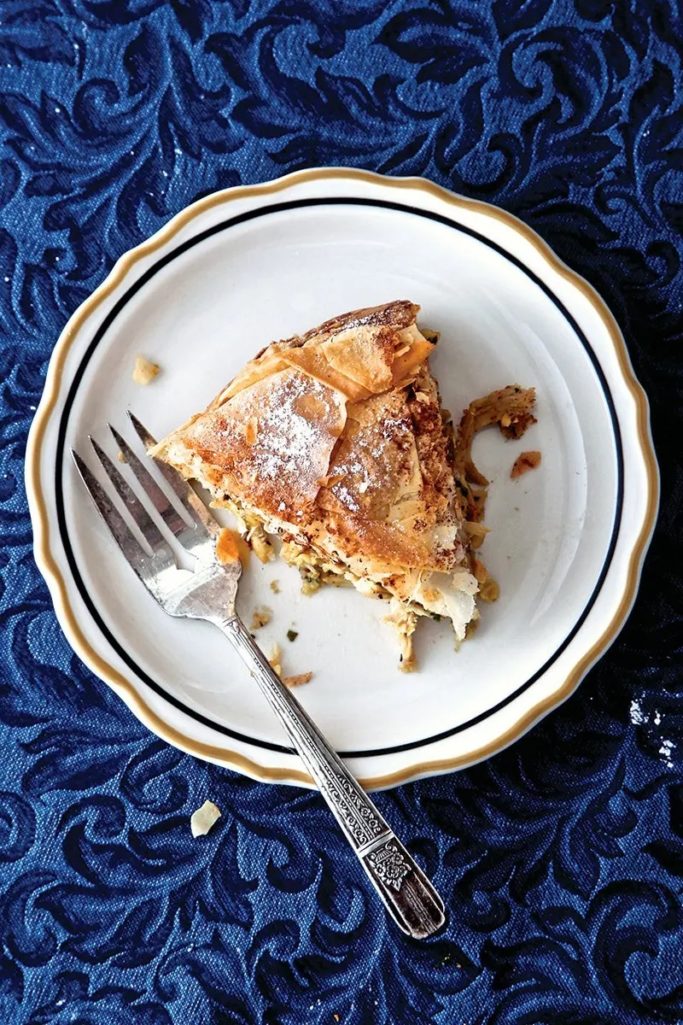 This sumptuous Moroccan starter—a spiced poultry pie enriched with scrambled eggs and decorated with ground almonds, sugar, and cinnamon—is typically served at weddings and other festive occasions. Get Recipe Here >>
#9. Marrakech B'stilla by Taste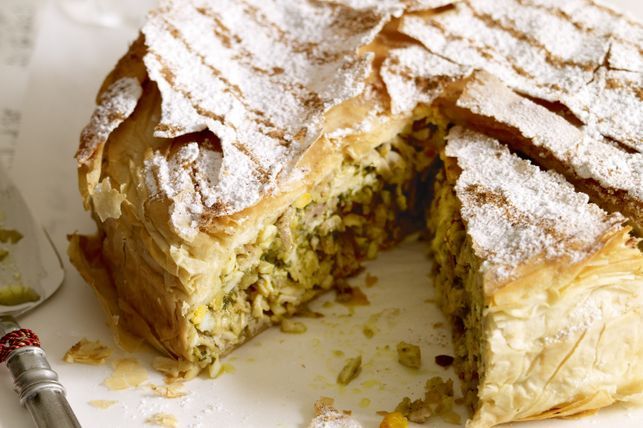 B'stilla, pronounced pas-tee-ya, is a delicious pie traditionally made with young pigeons for special occasions. This is a simplified version with chicken. Get Recipe Here >>
ALSO READ: 6 Variations of The Delicious South African Samp Recipe
#10. B'Stilla (Moroccan Chicken Pie) by Burma Spice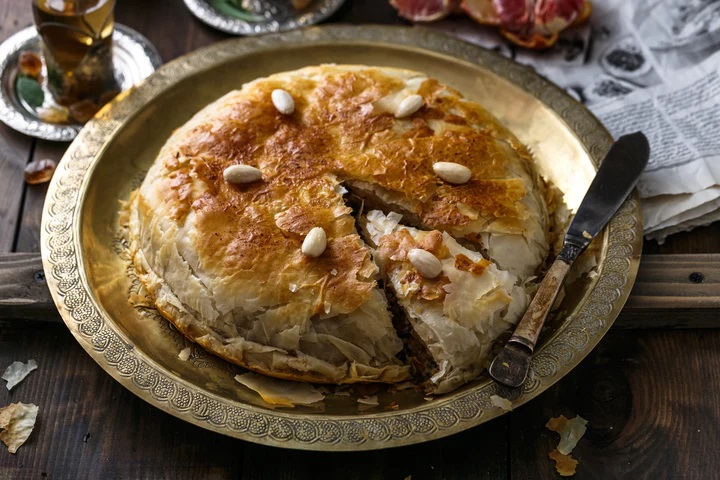 Perfectly balanced, the spices dance aromatically in your mouth with every bite. We can see why B'Stilla is traditionally served for special occasions. We can also see how hungry, eager faces sitting around a table, awaiting a plate full of savory-sweet meat pie, could become just enough of a special occasion to justify making and serving this delicious dish…anytime. Get Recipe Here >>
ALSO READ: See The Kenyan Food Tech Startup That Raised $1 Million In Pre-Seed Round
Conclusion
Good food makes the heart glad. Thomas Keller once said that "A recipe has no soul. You, as the cook, must bring soul to the recipe." So, go ahead and give soul to the b'stilla recipes above and be kind enough to share your experience in the comments section below. Once you make your b'stilla you will understand the Tunisian proverb that says,
"They ate our food, and forgot our names."
You will also agree with Alan D. Wolfelt when he said, "Food is symbolic of love when words are inadequate." Will you express your love through these b'stilla recipes? We cant wait to share your experience.