12 African Salad Variants From All African Regions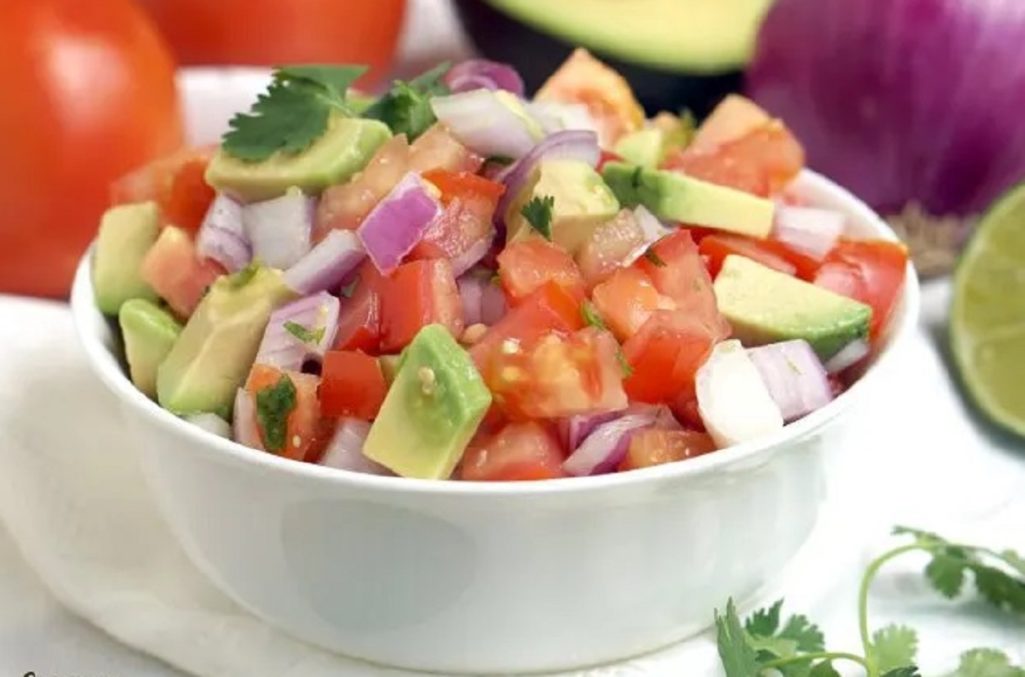 An African salad is a rich blend of vegetables, fruits, cheese, cooked meat, eggs, cured meat, grains, seeds, and nuts. Typically, they are served cold—notwithstanding that some of the components are cooked. In some parts of Africa, salad is a luxury that you will only find on special occasions. However, judging by the rich nutritional content of salad, it should be an everyday meal. Some African salad variants contain all six classes of foods.
There are a few components that you will find on all variants of African salad. However, some ingredients are peculiar to salads from certain regions of Africa. The reason is partly that some of the ingredients are only available in certain parts of the continent. Therefore, different regions usually innovate with the ingredients available to them.
ALSO READ: 5 Efo Riro Recipe Variations You Need To Try
Arguably, an African salad is one of the simplest, nutritious, and delicious foods to prepare. However, you should make no mistake, chopping the different components is time-consuming. Today, we want to expose you to amazing African salad recipes you can make using ingredients in your kitchen or garden, or local market.
What are the types of salad?
There are five popular types of salad recipes. The salad variants are usually named after the predominant ingredient they contain. Some African salad recipes incorporate special ingredients only available in that country. Here are the most common types of salads.
Green salads: also popular as garden salads consist mostly of fresh green-leaf vegetables as the core ingredients.
Fruit salads: made of sliced, chopped, or diced fruits mixed together for the perfect daytime snack. It is both refreshing and delicious.
Rice and pasta salads: have a base of rice or pasta and are most popular in Asian countries.
Bound salads: are salads bound together using a thick sauce, for example, mayonnaise.
Dinner salads: these are salads made with more carbohydrates or proteins and can be eaten as a main course for meals, e.g., dinner.
Dessert salads: rarely include green leaf ingredients and are mainly sweet.
What are the elements of a quality African salad?
Whatever the ingredients may contain, there are qualities of African salad that remain the same throughout the continent. This distinct feature is what makes you crave more after a taste. Below are some of the unique elements of an African salad.
ALSO READ: 15 Delicious African Recipes You Should Try This Easter
The freshness of the ingredients: The most fundamental key in creating a fantastic salad is fresh ingredients. It is paramount to use the freshest ingredients possible to bring out their flavors.
Compatibility of the ingredients: How well do the ingredients complement each other? Ingredients should go well together, improving or accentuating each other's flavors
Physical appeal: Ensure your salad is appealing to the eye. The visual appeal is what draws people to want to take a bite.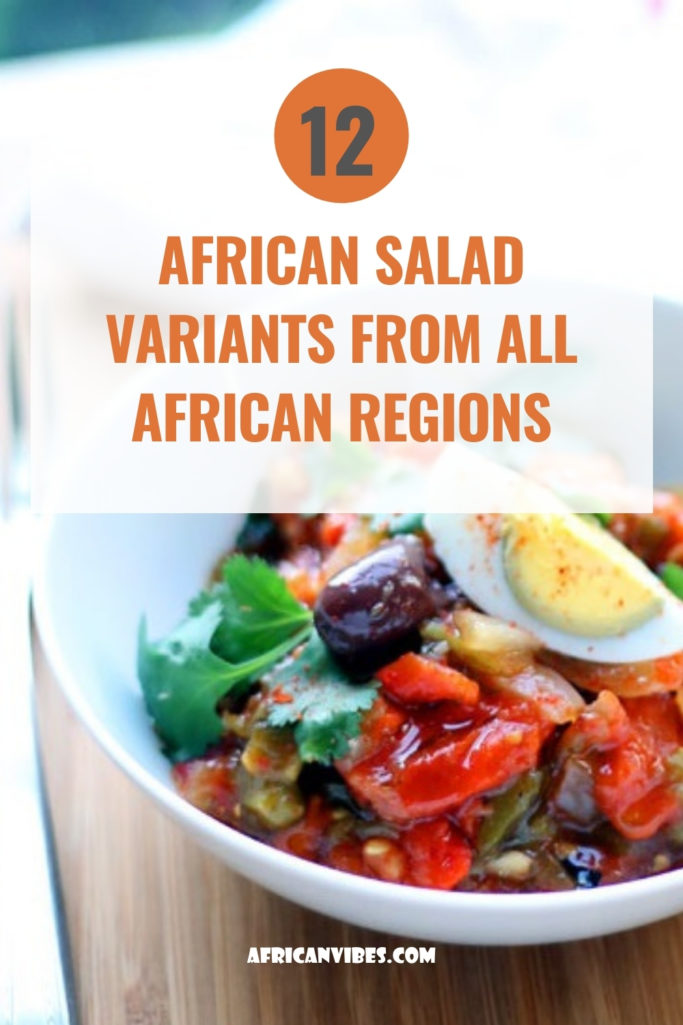 What are the four essential parts of an African salad?
An average salad is made up of four core parts. The first is the base or underliner. It mainly consists of leafy green vegetables. The second part is the body. This incorporates the main ingredient of the salad. Thirdly, we have the garnish, which includes parts of the salad used to decorate it, adding color and appeal, sometimes flavor. Finally, the dressing, which is liquid or semi-liquid used to improve taste, moisten, or enrich the salad (palatability and appearance).
What veggies go in an African salad?
When making a salad, you will need to ensure the vegetables you use are nutritious, aromatic, and flavorful. Although most—if not all vegetables—can be used in a salad, the most common salad vegetables include broccoli, cabbage, carrots, cauliflower, celery, cucumbers, endive, escarole, green onions, lettuce, mushrooms, peas, bell peppers, chili peppers, radishes, romaine, spinach, and tomatoes.
12 variations of African salads
1. Timatim (Ethiopian tomato salad) by International Cuisine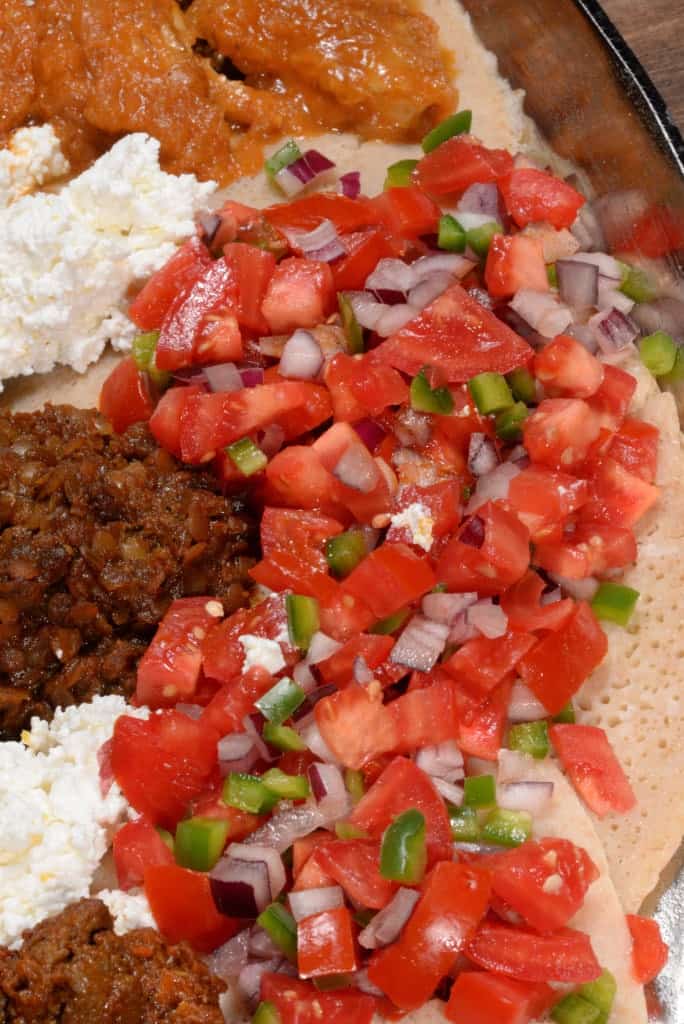 Timatim is a delightful little tomato side salad often served on top of Injera in Ethiopian and Eritrean cuisine.  It is also a welcome bite after the very spicy wat dishes. This is oftentimes made with the injera bread ripped up and added to the tomato salad and served for leftovers.  It is also called firfir when served like that. Get Recipe Here >>
2. Omek Houria Tunisian Spicy Carrot Salad by How to Cook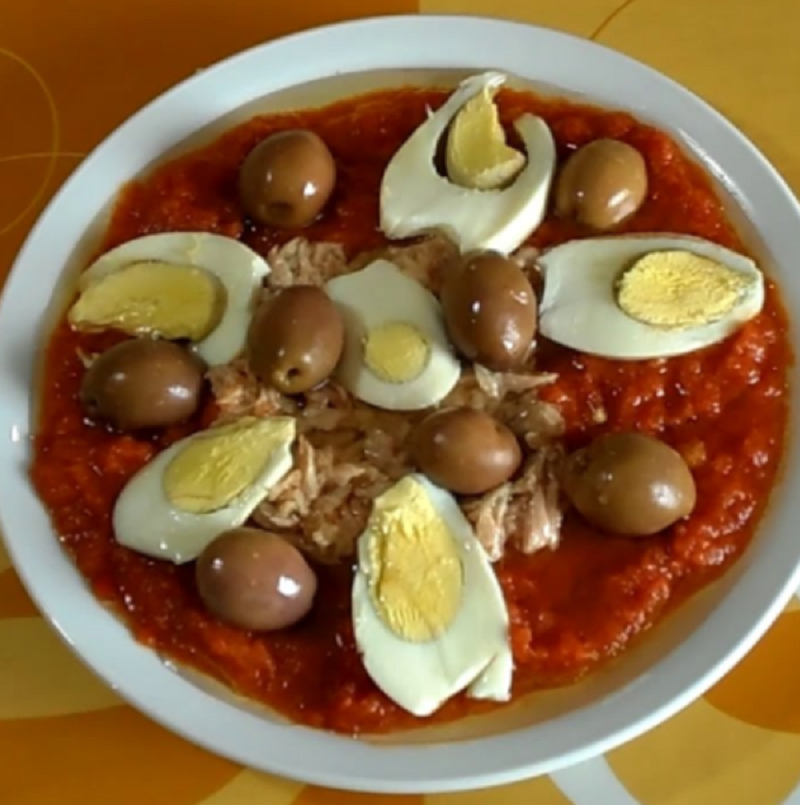 The Omek Houria recipe is a well-known Tunisian recipe that literally means your mom (Omek) the fairy (Houria). Get Recipe Here >>
3. Tunisian grilled salad with Tuna (Salata Mishwiya) by Global Table Adventure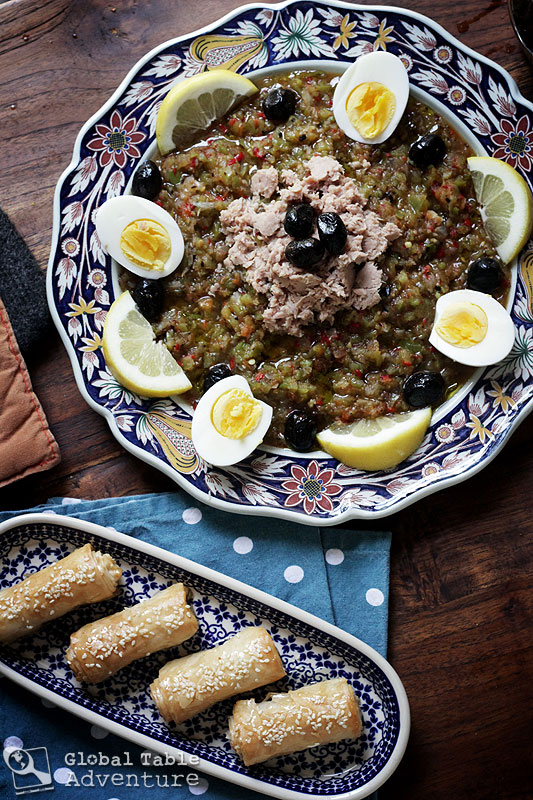 Tunisian Grilled Salad takes a different approach. The charred vegetables – peppers, onion, tomatoes – are pulsed together into a chunky mixture, then served with flaked tuna, and hard boiled egg. Get Recipe Here >>
ALSO READ: 7 Of The Best African Grilled Fish Recipes To Try This Summer
4. Kachumbari (Kenyan fresh tomato and onion salad) by Curious Cuisiniere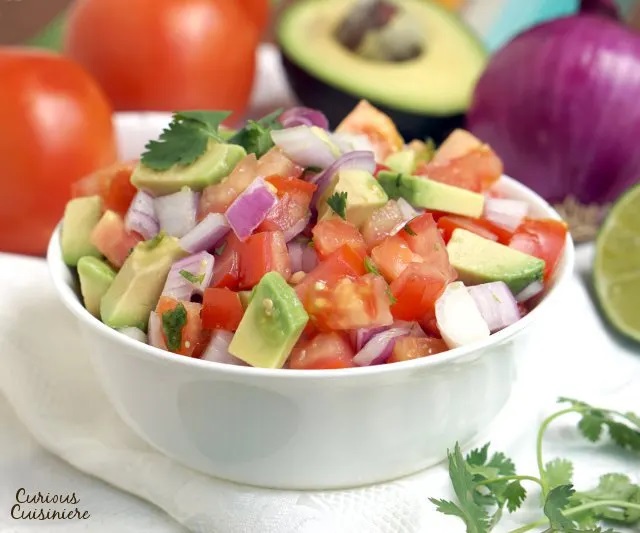 Kachumbari is a light and fresh tomato and onion salad that makes for a perfect summer side dish to pair with your grilled meats! This salad with a Swahili name is popular as a side dish or condiment for summer-time grilled meats and rice dishes. Get Recipe Here >>
5. Azifa (Ethiopian lentil salad) by Adamant Kitchen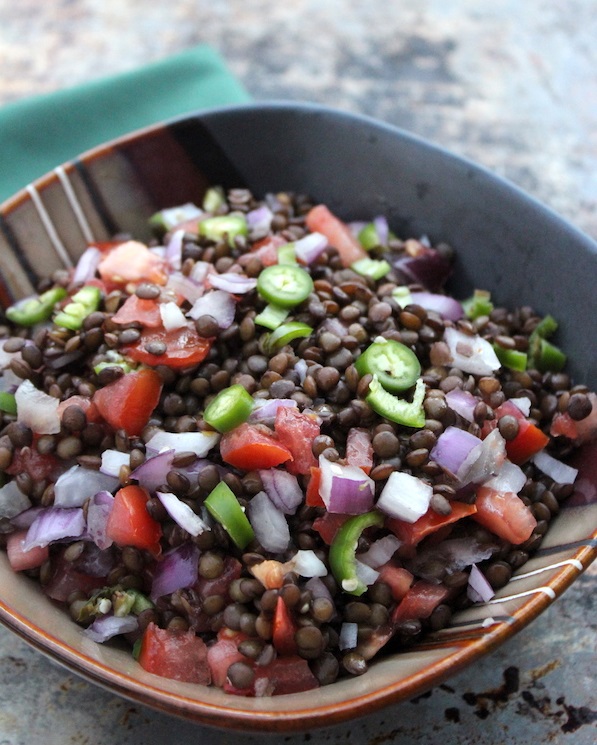 Azifa is an Ethiopian green lentil dish that combines lentils with lime juice, mild hot peppers, and spices.  It's served cold as a light snack and is especially popular during lent when meat is prohibited. Since it's completely vegetarian, Azifa is served during lent as an easy snack with injera, or as the book says "with lettuce and tomatoes and cottage cheese for a light snack."  Choose mild chili peppers for just a bit of heat, or go with hot peppers if that's your preference. Get Recipe Here >>
6. Eritrean spicy tomato bread salad with yogurt (Fata) by Savuer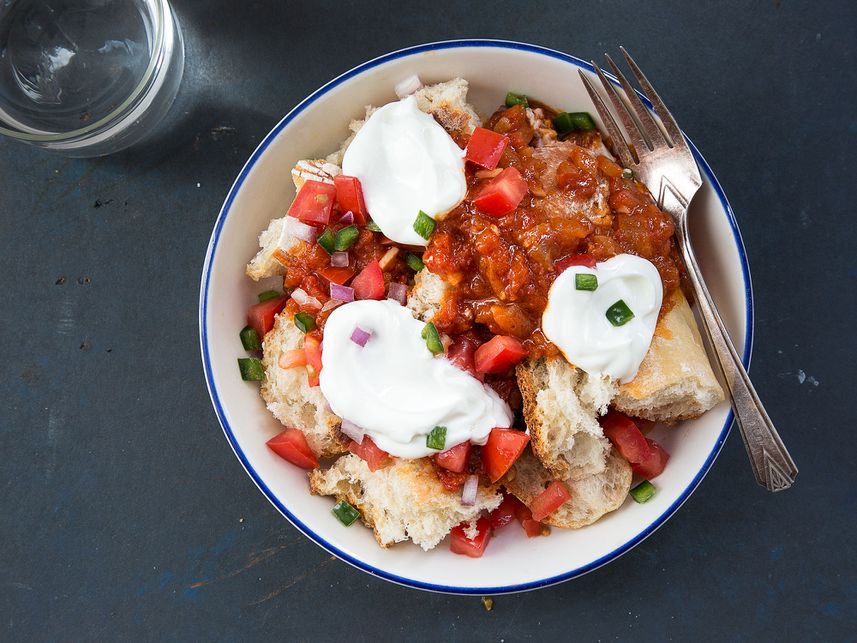 In the Horn of Africa, they serve a version of panzanella tossed not with fresh tomatoes, but with a rich, spicy tomato stew. Crusty bread soaks up the juices and cooling yogurt provides contrast and sweet relief. Get Recipe Here >>
7. Moroccan Salad Zaalouk by Cookilicious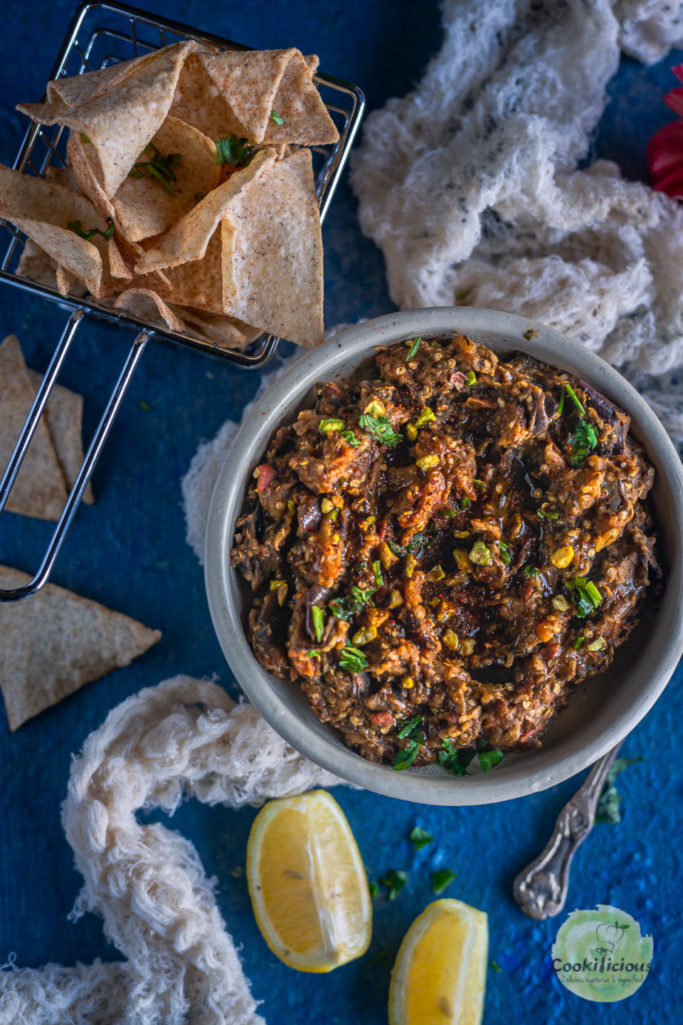 Zaalouk is one of the most basic salads of Moroccan cuisine and there are a million ways of preparing it all across Morocco. The recipe varies from home to home. Get Recipe Here >>
8. Taktouka by My Moroccan Food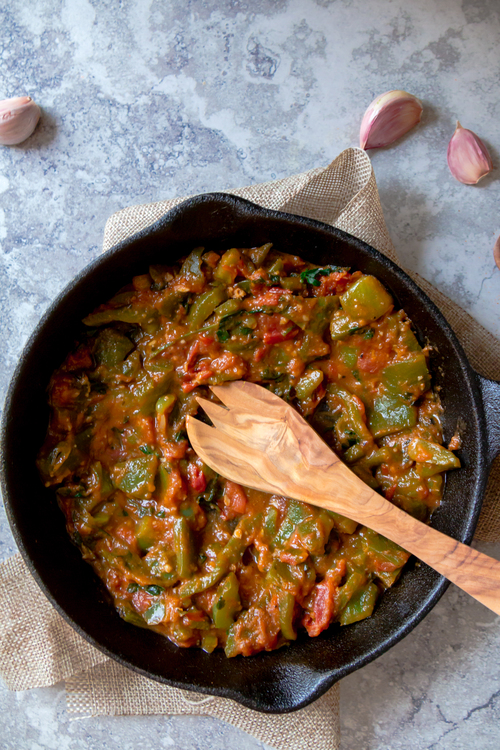 Taktouka is literally one of my favorite Moroccan salads! I feel bad for saying that because I say that for sooo many dishes but really, this salad is such a treat! On top of that, it is very healthy, satisfying and so easy to prepare. The grilled bell peppers add a delicate smokiness to the salad that is perfectly balanced by the natural sweetness of the tomatoes. Get Recipe Here >>
9. Tunisian Grilled Mechouia salad by Slow Burning Passion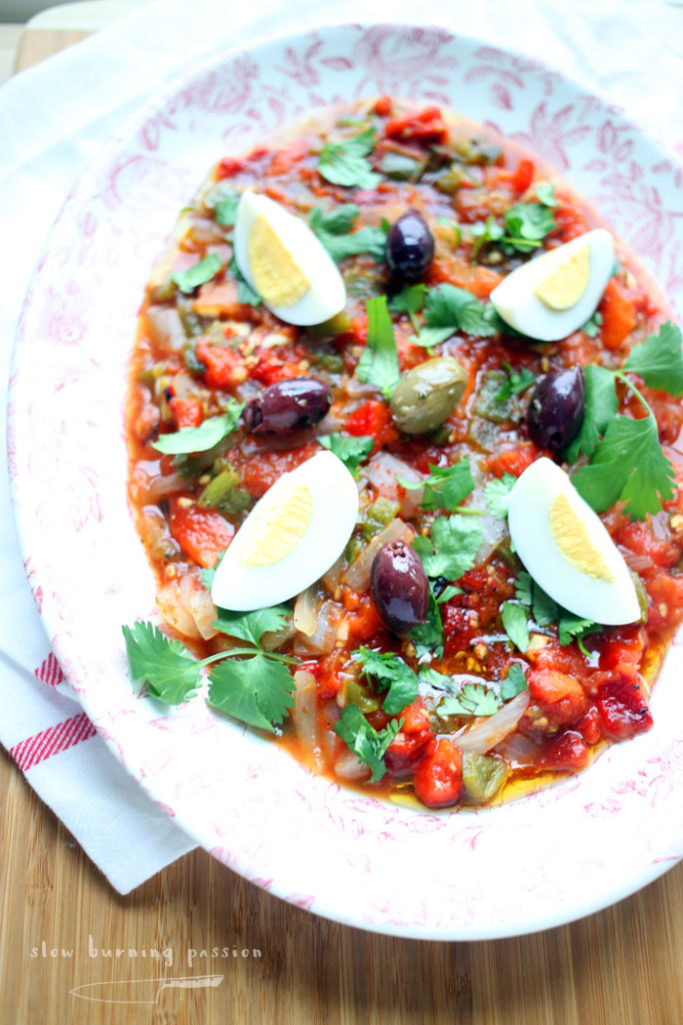 Mechouia salad is a simple but delicious grilled vegetable salad from Tunisia. Charred onions, peppers, tomatoes, and garlic are coarsely chopped, salted and seasoned, and drizzled with olive oil. Get Recipe Here >>
ALSO READ: 15 Recipes That Will Have Your Kids Fall In Love With African Cuisine
10. Abacha Ncha, African Salad by The Pretend Chef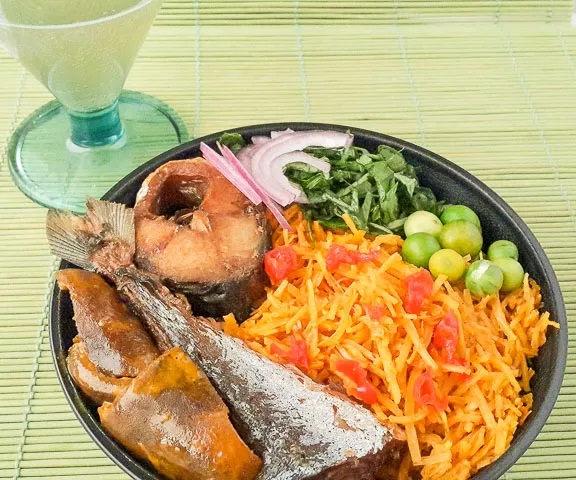 Abacha Ncha, African Salad is served as a snack or main meal to visitors at home, weddings, or parties and besides the Nigerian jollof rice, Abacha is arguably the next best dish out of Nigeria. Get Recipe Here >>
11. Kachumbari (East African Tomato and Onion Salad) by Meals by Mavis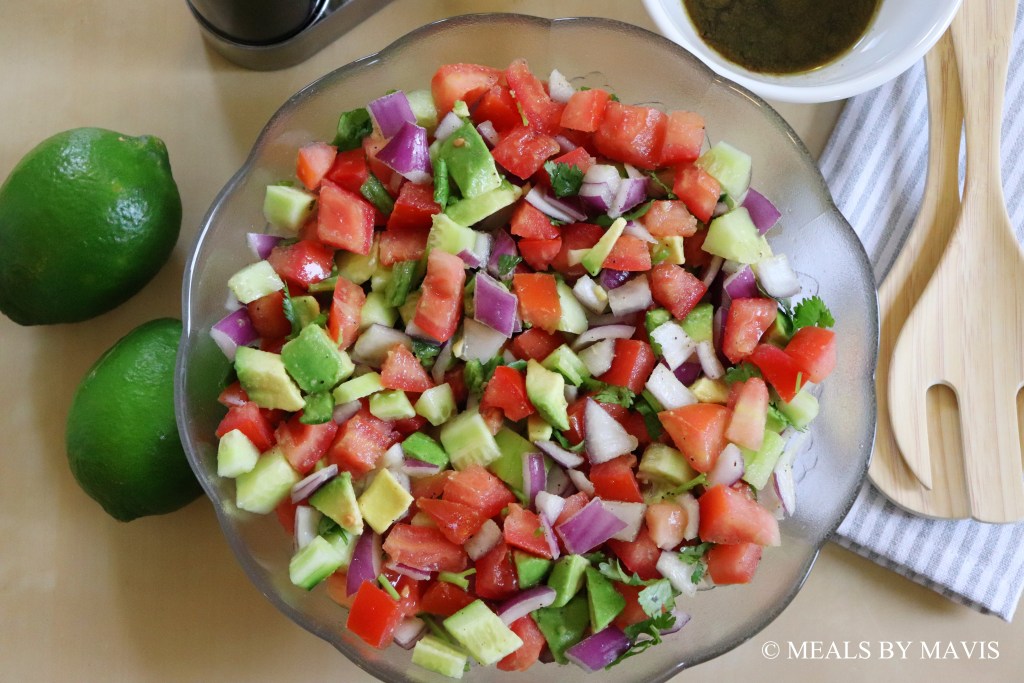 Kachumbari can be eaten as a side dish or an appetizer for a main meal. It's also common for kachumbari to be used as a condiment for East African pilau rice and biryani. Get Recipe Here >>
12. Senegalesse Black-Eyed Pea Salad (Saladu Ñebbe ) by Cookie and Kate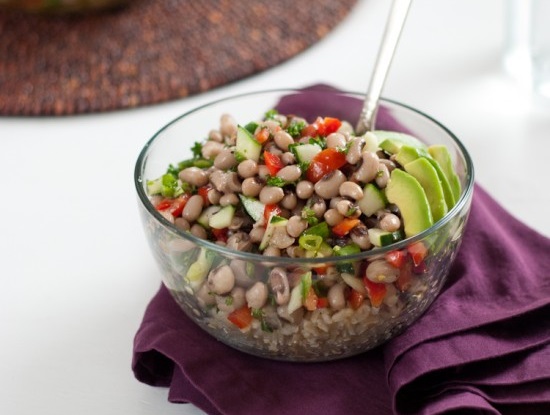 Senegalese Black-eyed peas are not just for New Years! They are delicious little white beans with a mild taste and smooth texture, and as such can and should be enjoyed year-round. Get Recipe Here >>
Conclusion
With this long list of variants, never again will your menu be boring. You can keep your family guessing on what is about to hit them next. Discover flavors, aromas, textures, and combinations you wouldn't have thought about. Experience African food and grow your culinary skills using these recipes. What is your favorite African salad recipe on our list? Which of the recipes would you try first? Share your thoughts in the comment box below.