15 African Labor Day Recipes To End Your Summer With A Sizzle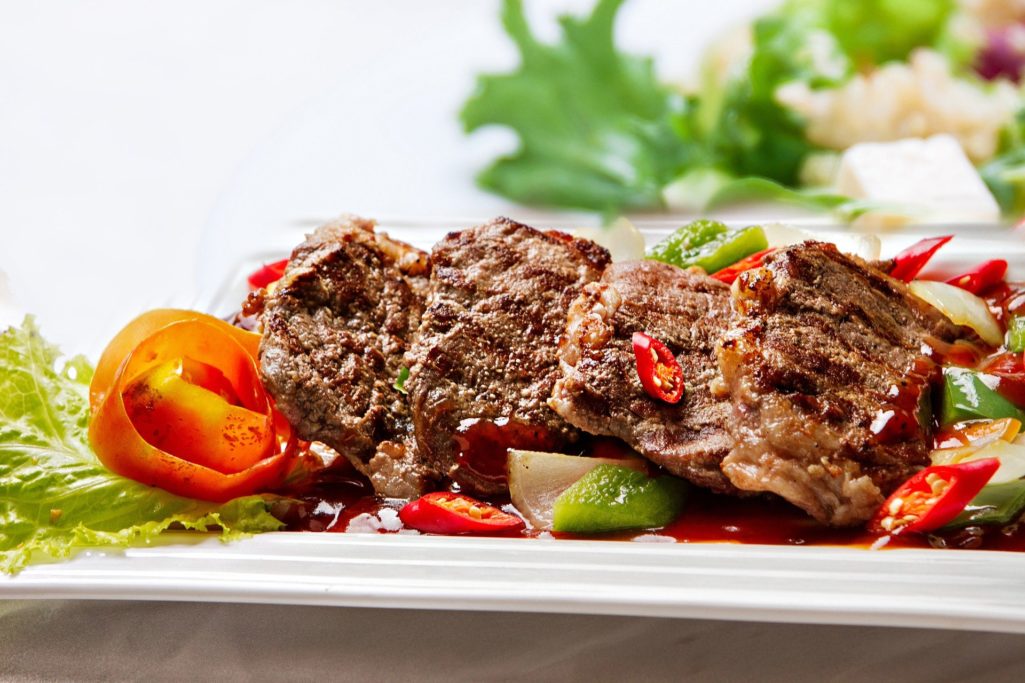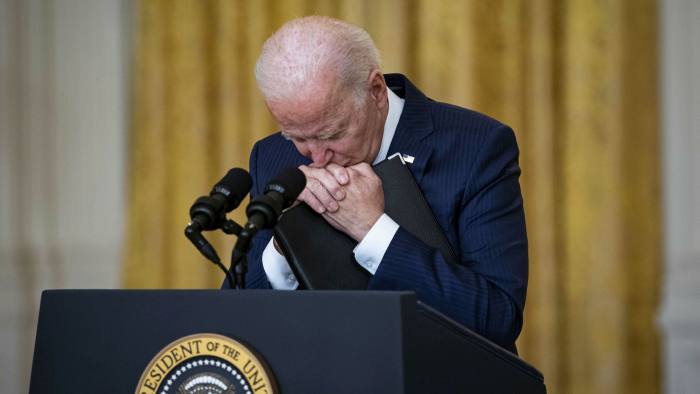 In the late 1800s, at the peak of the Industrial Revolution in the United States, Americans worked 12 hours a day, seven days a week with no breaks. Poor workers and immigrants faced unsafe working conditions with little access to sanitary facilities. They were even denied work breaks.
Towards the end of the nineteenth century, labor activists started pressing for a federal holiday that will recognize the contributions of American workers to the well-being, prosperity, and strength of American workers. Consequently, the concept of a "workingmen's holiday" celebrated on the first Monday of September was approved in different states across America.
ALSO READ: 10 Nonprofits Fighting Child Labor In Africa
Oregon (Feb. 21, 1887) soon became the first state that passed a law to recognize Labor Day. Later in the same year, four more states (New York, New Jersey, Massachusetts, and Colorado) passed similar laws recognizing Labor Day. By 1894, no fewer than 23 states recognized the labor holiday. Finally, it became a national holiday on June 28, 1894, after Congress passed an act that recognized the first Monday in September as a holiday.
Labor day has a different meaning to different categories of Americans today. For some, it marks the end of the summer holidays while for others it is one of the few 3-day holidays in the country. Today, people celebrate Labor Day in different ways, from going to the beach to have a swim to having a lawn party with family and friends where they prepare sizzling grills.
How did Labor Day start?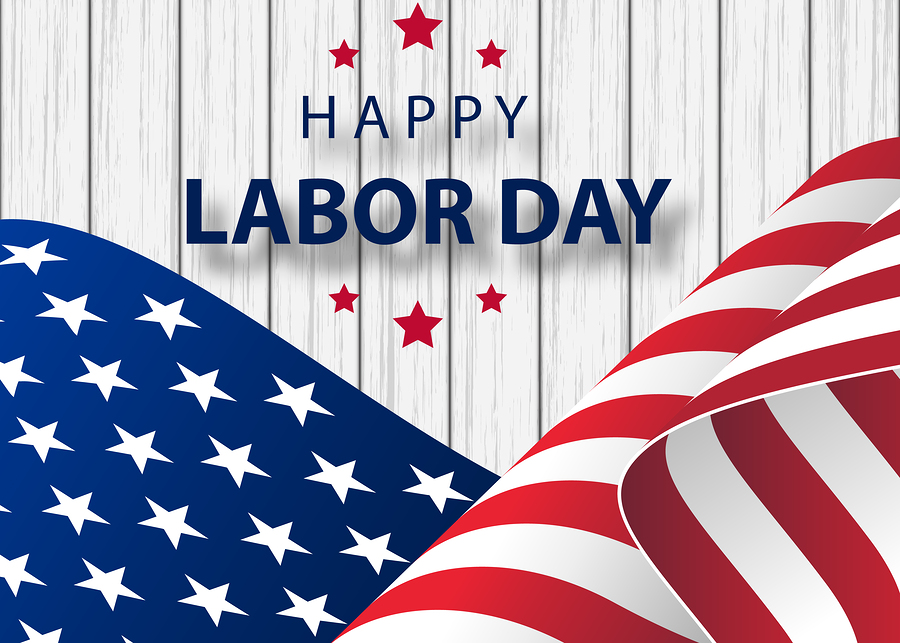 In the wake of the large discontent and in an attempt to repair ties with American workers, Congress passed an act making Labor Day a public holiday. On June 28, 1894, the then-acting President Grover Cleveland, signed it into law.
More than a century later, we are yet to discover the true founder of Labor Day. Many claim it was Peter J. McGuire, co-founder of the American Federation of Labor. Others say, Matthew Maguire, an assistant of the Central Labor Union, initially suggested the holiday. However, the Labor Department says the true founder is still not clear.
Why the US doesn't celebrate Labor Day on May 1st
Although Americans don't celebrate labor day on May 1st like other parts of the world, it remains a significant day in the nation's history. Rather than labor day, the first of May is the remembrance of the Haymarket Riot of 1886 in Chicago. On that day, workers organized a massive strike as part of an effort to fight for an eight-hour workday.
ALSO READ: Mantsho Is The First African Label To Collaborate With H&M. The Pieces Are Irresistible
Things deteriorated really fast when a bomb exploded in the middle of the crowd and killed at least eight people. The aftermath of this riot sparked global outrage. Working people in other countries started to fight for their rights too. They labeled the day, May Day.
In 1894, after the strike in Chicago, President Grover Cleveland declared the first Monday in September to be a national holiday. Labor Day was chosen to replace May Day, perhaps to bury the memories of the Haymarket Riot. So, unlike in other parts of the world where the date of Labor Day is fixed, in America, the day fluctuates.
How do other countries celebrate Labor Day?
Nations mark the day in different ways and often associate it with their labor and social struggles. For example, in South Africa, they celebrate the day to remember the fight to stop the apartheid system. In Kenya, the federal government announces and approves a boost to the nation's minimum wage yearly just to acknowledge labor day.
In lots of other countries, the day is filled with parades, seminars, and lectures that feature political leaders and labor companies. it often provides labor unions with the right environment to deliberate with relevant authorities for better remuneration.
ALSO READ: These 10 African Spices Will Change How You Cook
Labor Day Celebrations in the US
The majority of Americans, celebrate Labor Day to mark the end of the summer period or to take pleasure in a three-day weekend, Labor Day cookouts, water trips, sleeping in, and the checklist goes on and on.
Labor Day is a beautiful day to unwind and spend extra time with family and friends. Whether you're unwinding in your yard or enjoying the holiday at the lake or coastline, plan to entertain your guests with good food.
Labor Day celebrations vary in different cities and states across the United States. The celebrations include outings, BBQs, fireworks displays, and various other public events. For kids and young adults, it signals back to school.
Most retailers and grocery stores will remain open on Labor Day. However, some postal services and banks will either shut their doors or scale back their operations. If you are working remotely using online freelance marketplaces, you may not be able to withdraw your funds on Monday, September 5, 2022, because some of them may be closed. Guru.com informed all their users that payment requests on the 5th will be processed the following day.
The relationship between barbecue and Labor Day
Barbecue and Labor Day have a long history, going back to the early years of the holiday. Around 1880, unions and various other labor organizations held the first parties and celebrations. Also, by the end of the year, they had encouraged different cities and states to make Labor Day a public holiday. Factories, mills, and other unionized businesses closed for the day, offering their workers a day of rest.
Hosting a large outdoor barbecue was among the basic ways of celebrating the holiday in the late 19th century. So, most of the early Labor Day occasions featured BBQ. The first instance of a Labor Day barbeque occurred in a rather unanticipated area, New York City.
Eventually, businesses around barbeques seized the opportunity to boost sales. Newspapers and magazines in the 1950s and 1960s were filled with ads for charcoal, grills, and meat for Labor Day barbecues. This further influenced the culture of having barbeques during Labor Day celebrations.
ALSO READ: 9 Shakshuka Recipe Finger-Licking Variations For Summer Holiday
So, whether you're digging a pit to roast or a whole hog, picking up a takeout tray from a local barbecue joint, or simply grilling some hamburgers on the back patio, you are participating in an American ritual. Make this year's celebration special by trying out one of our African grills.
15 African Recipes for Labor Day
#1. Mozambique Peri Peri Grill Chicken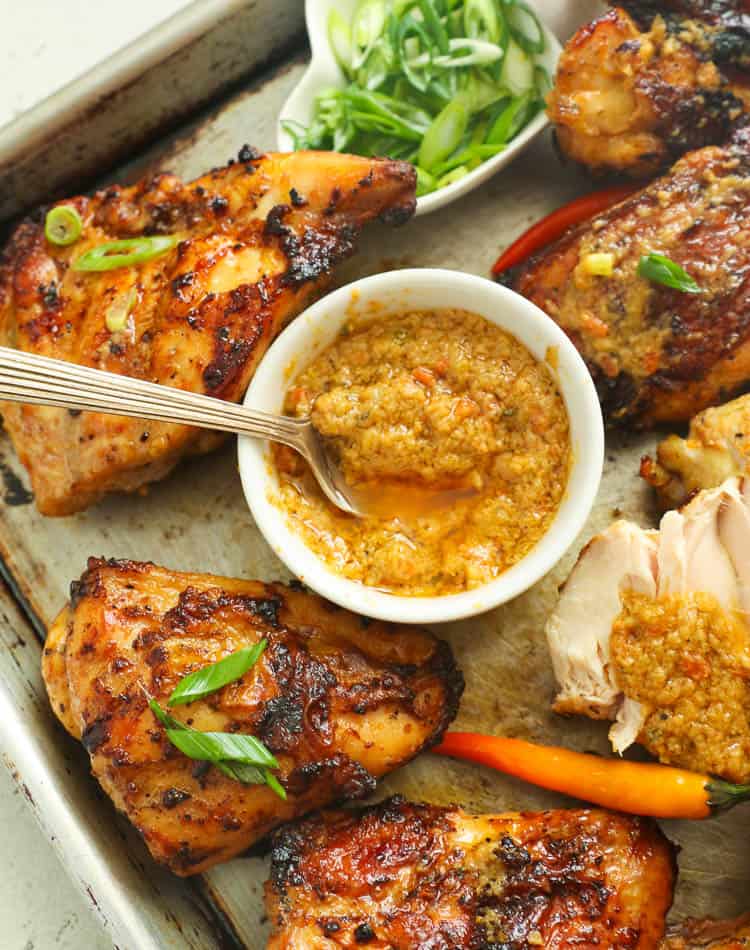 Mozambique Peri Peri Grill Chicken or roast chicken – moist, juicy, beautifully browned chicken with a smokey spicy coconut cream sauce. So good, easy and tasty! You're going to want to make it all the time!
#2. Dibi Hausa (West African Grilled Beef Kebabs with Tankora Spice)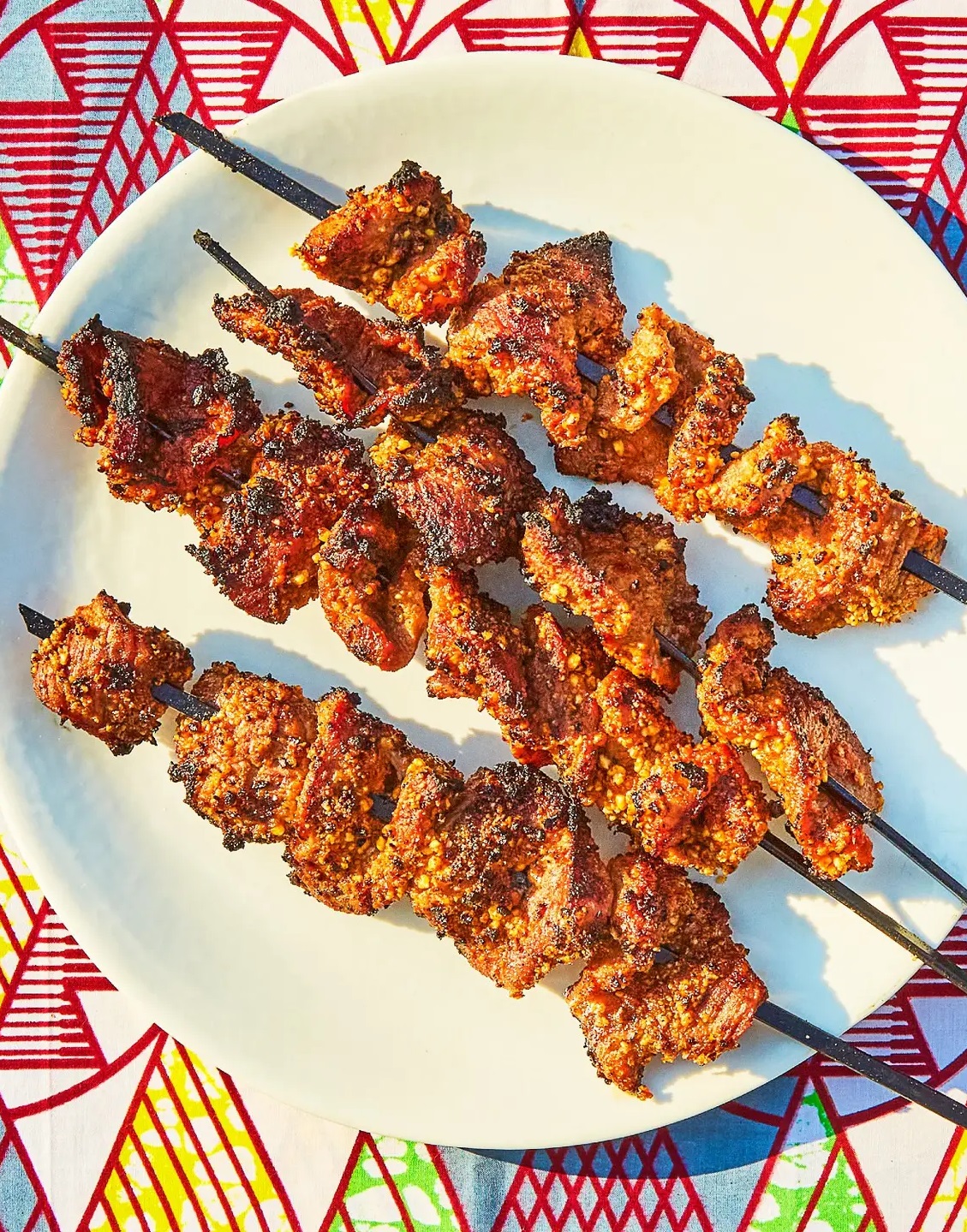 It's also a great way to get a taste of West African barbecue in a short period of time. Though this recipe calls for beef, you may use any other meat or vegetable to achieve delicious results.
#3. West African Beef Kabobs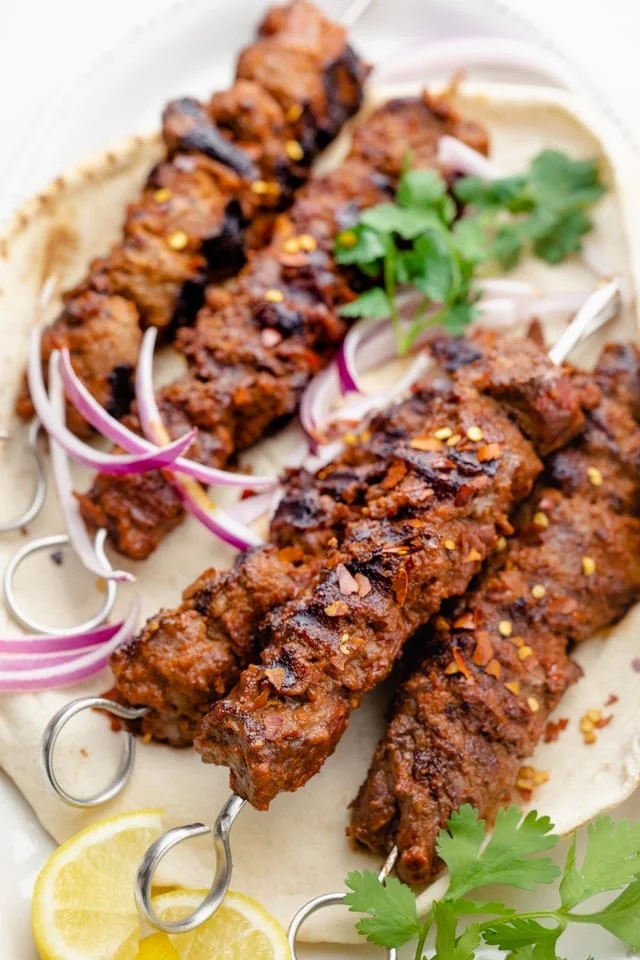 This recipe is all about the marinade. And the hero in the marinade is the peanut butter! The natural oils in the peanut butter coat the beef and allow it to soak up the flavor and fat of the peanut oil.
#4. Grilled Corn With Harissa Recipe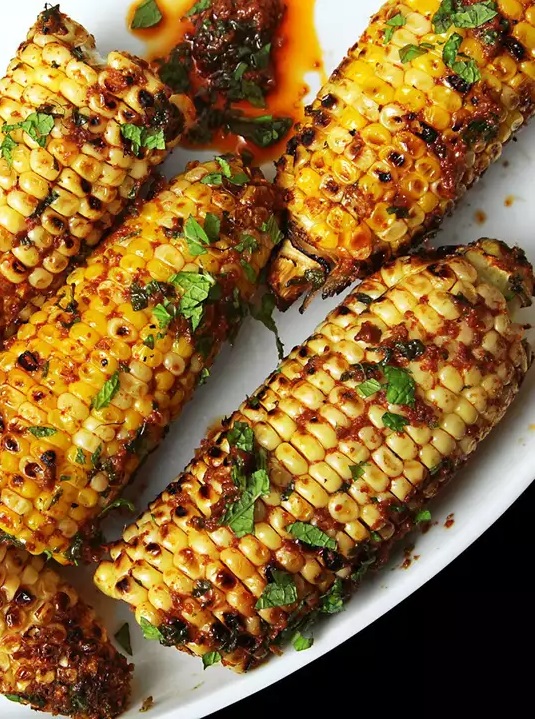 Grilled corn becomes even more tasty with harissa (Moroccan red pepper sauce) mixed and sprinkled with mint. Each piece is smothered in harissa and just easily cooked on the grill.
#5. South African Lamb & Apricot Skewers a.k.a. Sosaties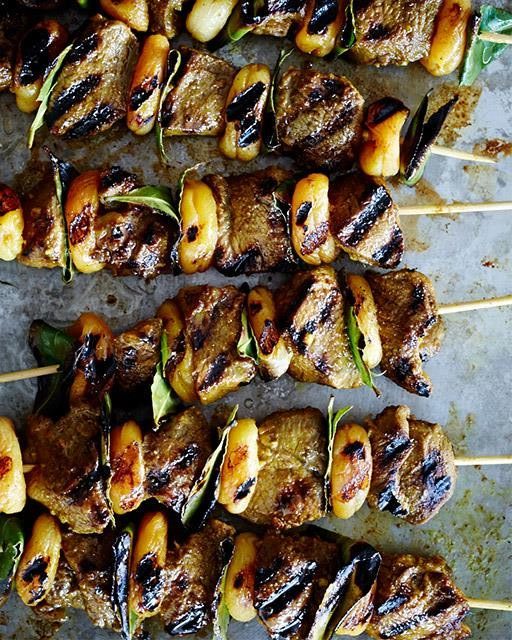 Sosaties are skewered meat, usually made with lamb. They are beyond delicious with apricot and basil.
#6. Tunisian Grilled Salad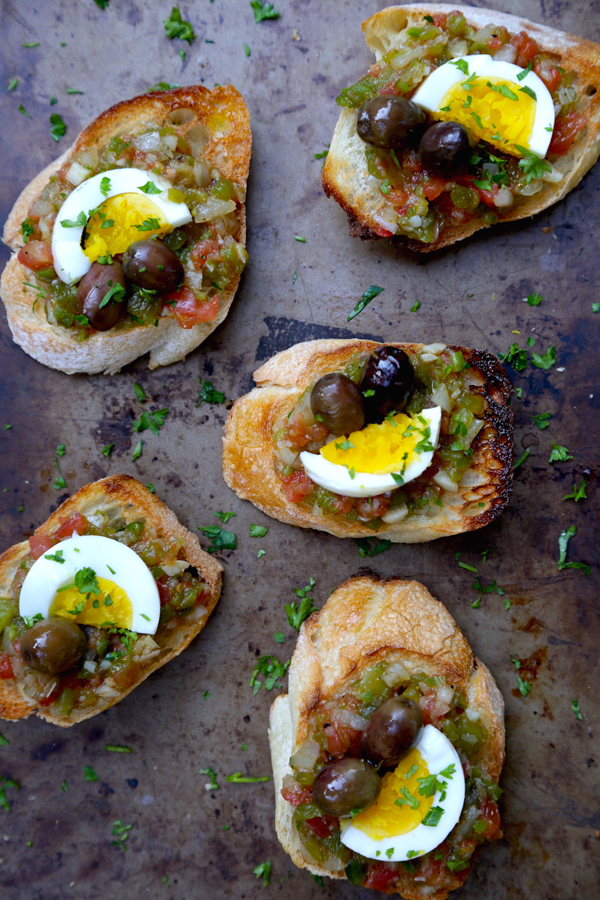 Tunisian Grilled Salad is also known as Slata Mechouia featuring stovetop roasted peppers, onions, and tomatoes on baguette slices.
#7. African Grilled Tilapia (African Style)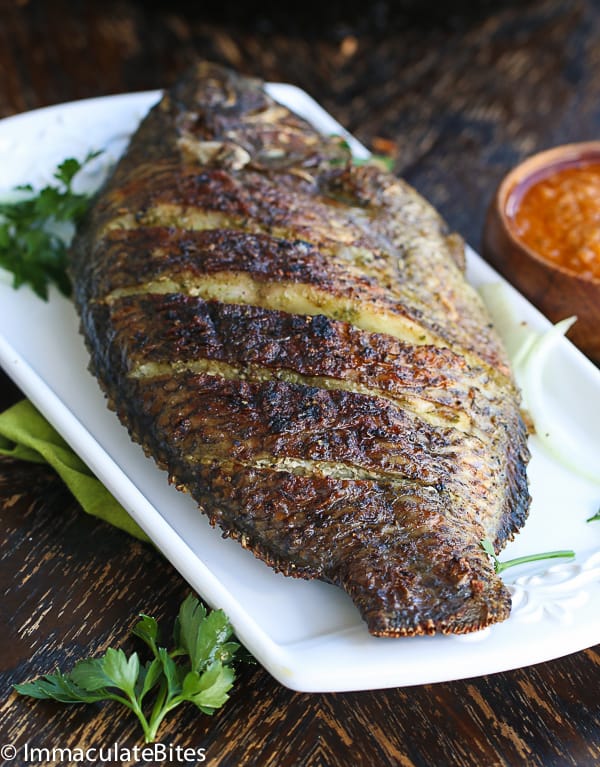 Grill Tilapia (African Style) — Easy whole grilled Tilapia smothered in spices and herbs with an African spicy hot sauce for dipping.
#8. Grilled Chicken Kabobs With Vegetables
Oven Grilled chicken kabobs with vegetables marinated in everyday spices for optimum flavour and then grilled to perfection. You wouldn't believe it was made with chicken breasts, it is tender, succulent, bursting with flavour and the vegetables were simply perfect.
#9. African Grilled Catfish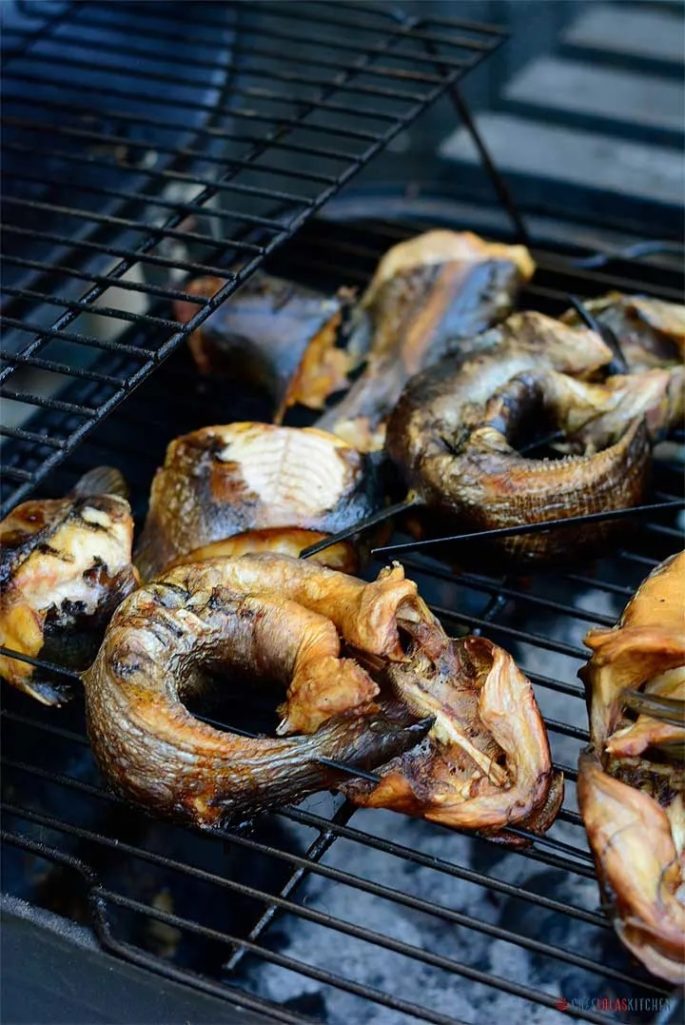 African Grilled Catfish- The process of smoking or drying fish eliminates moisture from the fish, adds flavor and helps in the preserving process. The dried fish turns out really tasty, it imparts a smoky flavor into anything you are cooking. This African grilled catfish is very good!
#10. Grilled Shrimp With Chermoula Recipe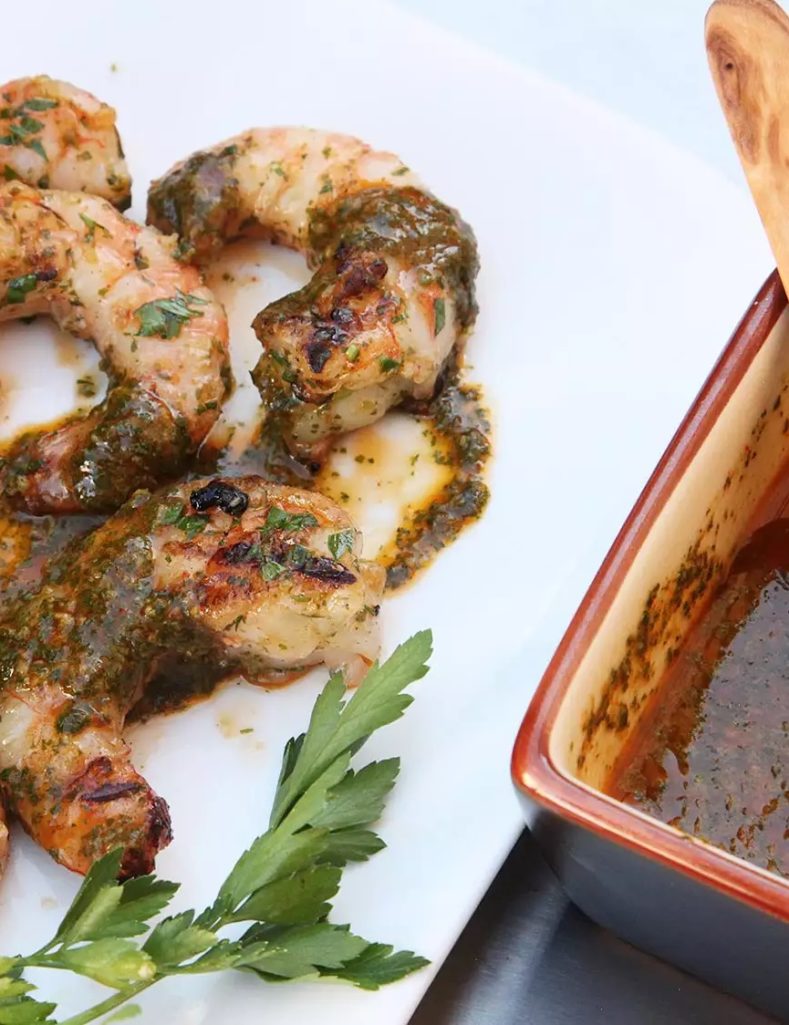 This perfectly grilled shrimp recipe have a clean, sweet shrimp flavor with a nicely charred crust and a plump, juicy texture. They pair wonderfully with chermoula, a North African condiment based on herbs, cumin, olive oil, and lemon.
#11. Sosaties (South African lamb and apricot kebabs)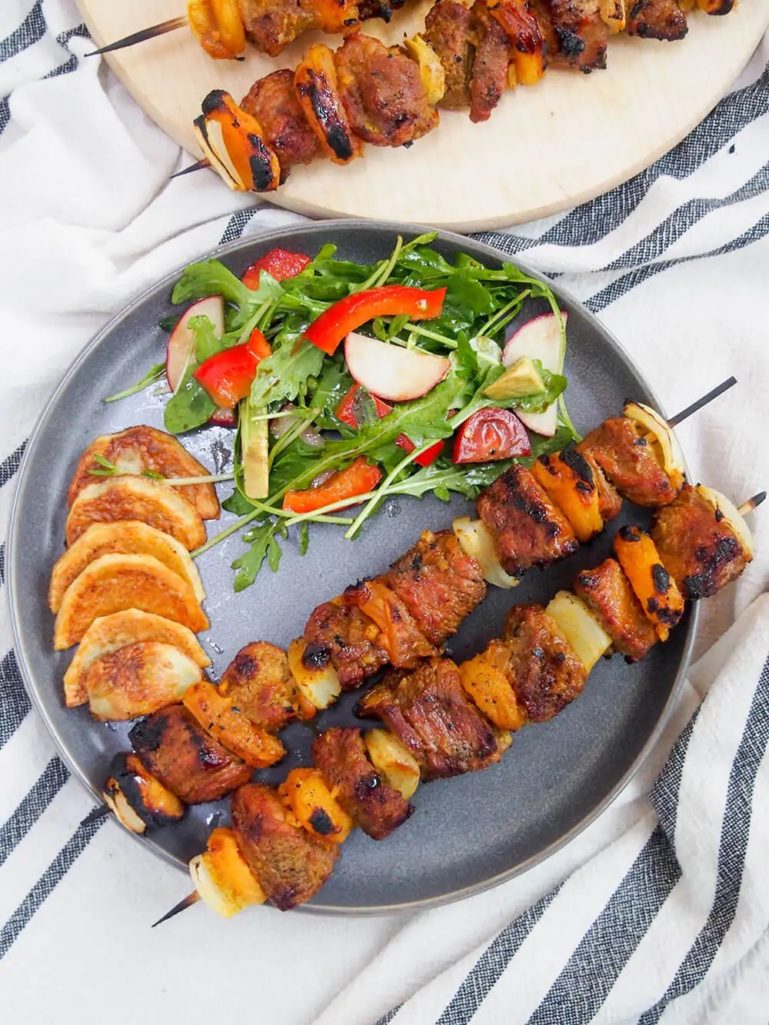 Lamb sosaties are a common feature of a classic South African braai (BBQ). The apricot and curry marinade might sound unusual but it adds a wonderful flavor to these tasty kebabs. So easy and delicious!
#12. West African-Vegetarian Burger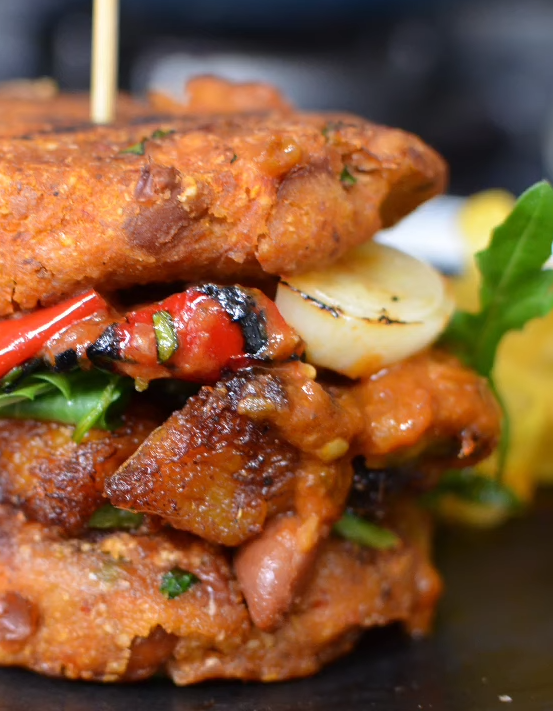 The most amazing burger with elements that we are so familiar with now. Let's start with our plantain chips and of course, you will need your green plantain for this recipe.
#13. Tunisian Grilled Mechouia Salad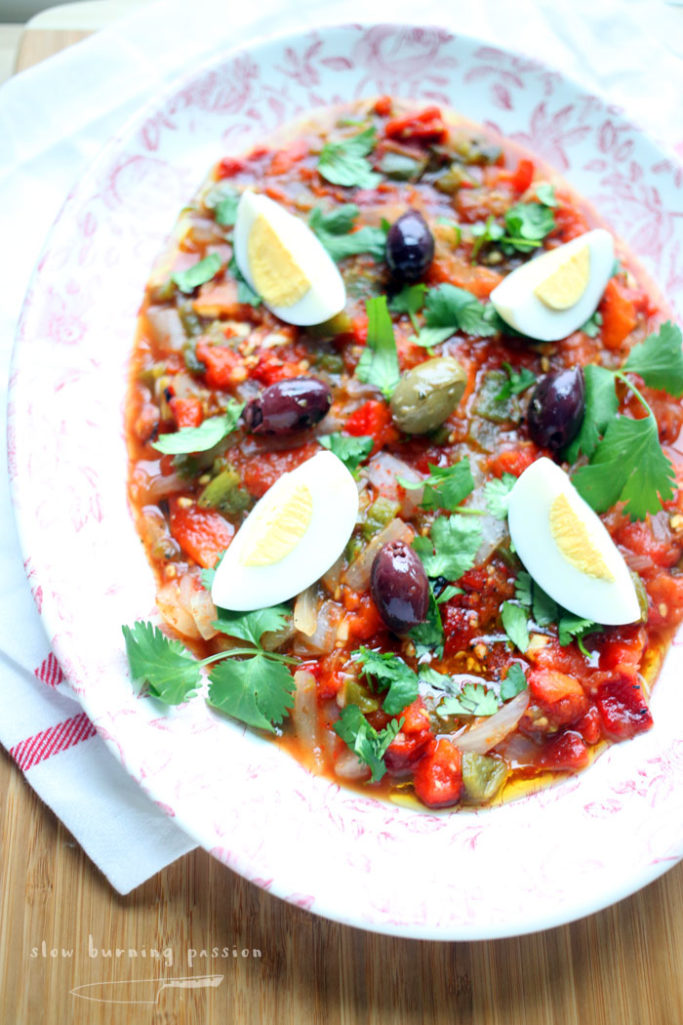 Mechouia salad is a simple but delicious grilled vegetable salad from Tunisia. Charred onions, peppers, tomatoes, and garlic are coarsely chopped, salted and seasoned, and drizzled with olive oil. There's probably some fresh herbs served on top. By itself, it's a perfect vegan dish.
#14. Kachumbari ( Kenyan Fresh Tomato & Onion Salad)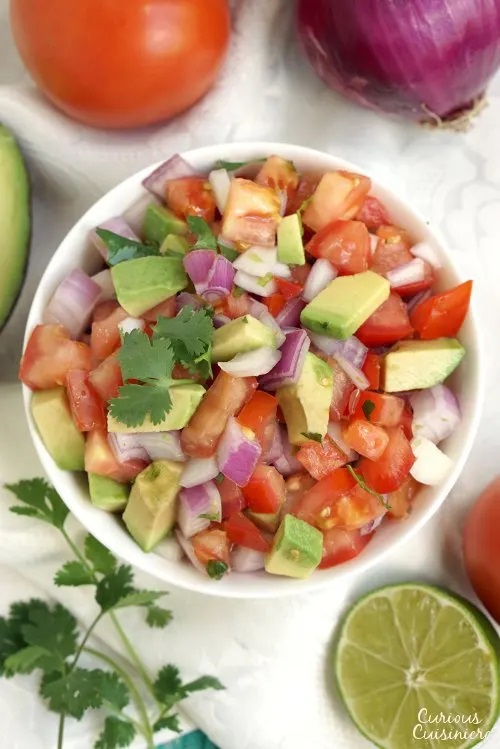 Kachumbari is a light and fresh tomato and onion salad that makes for a perfect summer side dish to pair with your grilled meats! This salad with a Swahili name is popular as a side dish or condiment for summer-time grilled meats and rice dishes.
#15. Delicious African Salad Abacha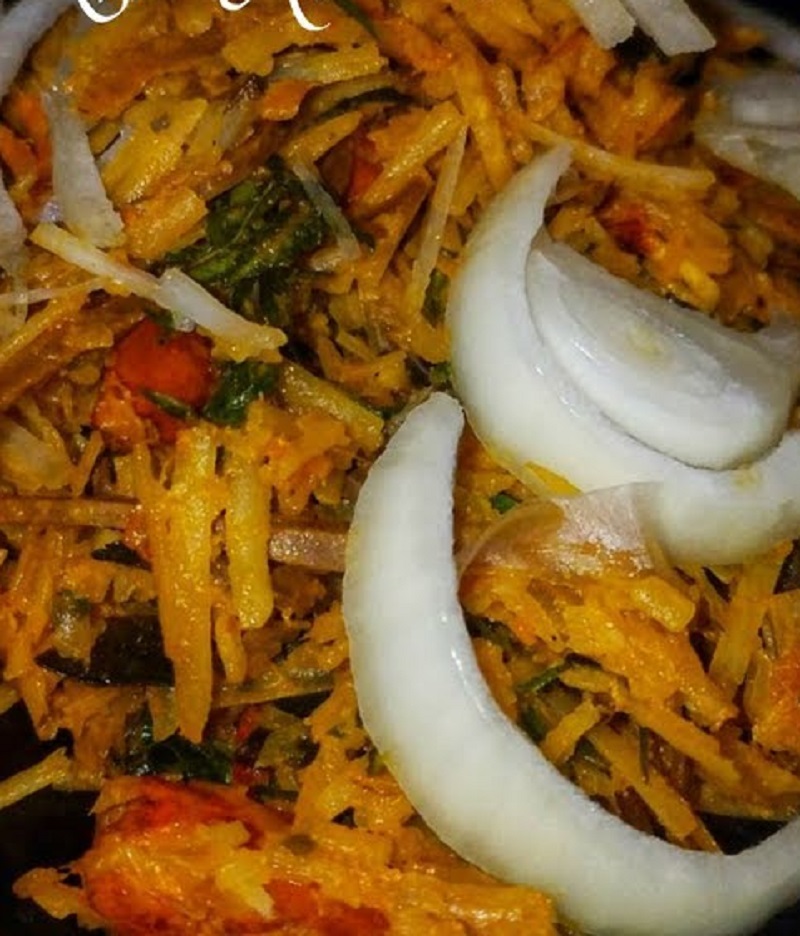 Abacha is a dish made from cassava which is a great source of carbohydrates and dietary fiber. This is a spicy and delicious salad, perfect for any time of the day. Enjoy with some fish, garden egg, and greens.
Conclusion
Our biggest guess is that everyone enjoys a good grill. We certainly do here at African Vibes. So, this Labor Day, prepare some delicious grill to sizzle away the last summer days. This will be a great opportunity for family and friends in countries with eased COVID-19 restrictions to make priceless memories.
What is your favorite Labor Day recipe? Feel free to share with us in the comment section below. Not sure what to cook yet? Get inspiration and a detailed guide from the African Vibes recipe library.