4 Reasons Why Africans Should Consume More Local African Foods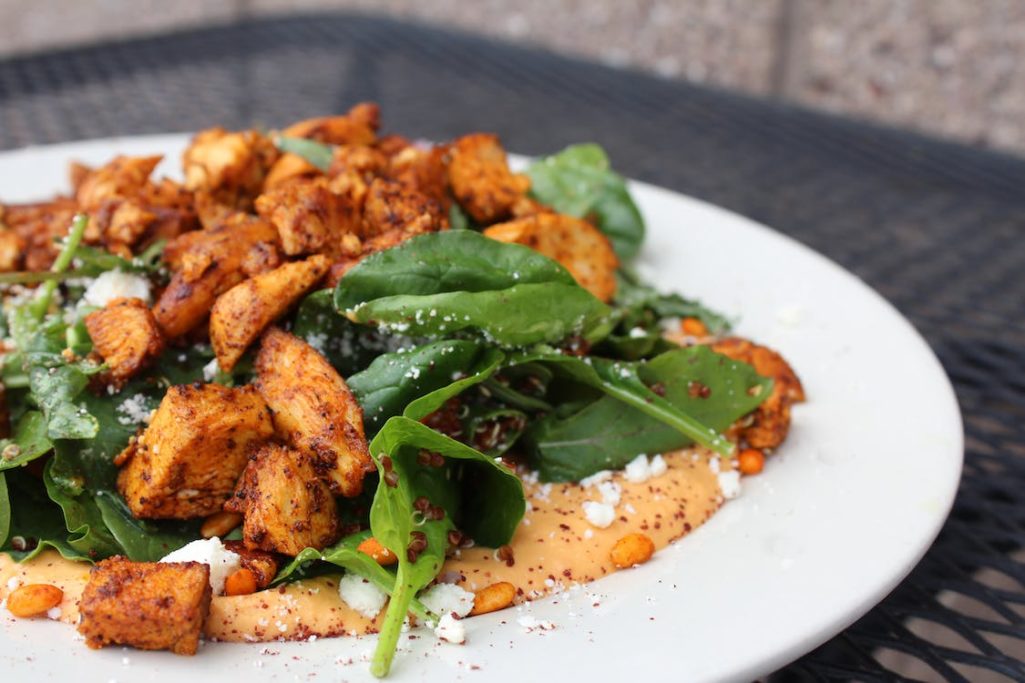 Without an iota of doubt, the world is becoming a global village. As the quest for better opportunities thickens worldwide, Africans are moving out of the continent for greener pastures. This exodus—coupled with African parents' busy schedules—means that African households, both home and abroad, are drifting away from local African foods and African recipes.
Sadly, the shift from the consumption of local African foods is costing the continent in health and wealth. In this post, we examine four reasons why Africans should return to the African recipes. Why is a plate of Ghanaian Red-red better for you than a Shepherd's pie? Why is a serving of Biltong better than a plate of Chicken tikka masala? Read on to find out.
ALSO READ: The PERFECT NJANGSA Sauce Recipe By Cooking With Claudy
4 Reasons Africans need to Consume more African Recipes
Research shows that over the last 50 years, Africans have dramatically changed their diet and are eating more of the same foods as the industrialized world. At least 18 African countries have changed over 25% of their diets. This is setting Africans on a dangerous path.
With the impact of the COVID-19 pandemic and restrictions on food importation, Africans are gradually moving back to local foods. How will this benefit Africa and Africans in the long run? Here are four reasons Africans need to consume local African food.
#1. African recipes increase African dietary diversity
Promoting and consistently consuming local African dishes is a sure way to increase African dietary diversity. In contrast to the foreign recipes available and popular in Africa (limited to spinach, cabbage, lettuce, and kale) local African foods are extremely diverse.
In Nigeria, there are over 250 ethnic groups and each group has local foods indigenous to them. This diversity is widespread across Africa and makes the number of local dish options limitless. With the increased consumption of African recipes, Africans can better appreciate Africa's diverse cultural heritage. Explore the rich diversity of African food in our African recipes section.
#2. Improvement in African economies
With the increased adoption of local African foods, there will be a consequent increase in the demand and dependence of Africans on African agricultural produce. Local foods are usually cheaper than foreign foods. African homes that rely more on African foods will spend lesser on foods than those that depend on foreign goods.
A shift from foreign goods to local foods will mean that Africans will not have to spend so much on imports. Also, it can encourage the production of excess, leading to a jump in export earnings. All these will help to improve Africa's economy.
#3. Better health for Africans
According to data from the United Nations, the life expectancy for African males is 63 years—and 66 for females. Globally, these figures are 71 and 75 respectively. With the proliferation of junk food and processed canned foods in Africa comes several health challenges. Among the elderly and vulnerable, junk causes high blood sugar levels, leading to diabetes.
Most canned foods also possess high sodium content which is a risk factor for high blood pressure. With fresh African foods containing all the right nutrients, the risk of health challenges is lower. A lower health challenge is also good news for the African economy.
#4. A reduction in unemployment
In addition to the aforementioned benefits, it is an open secret that the agricultural sector is one of the largest employers of labor in Africa. Consequently, if more Africans eat local African foods, there will be an increase in demand for commercial farmers and local food retailers. This will reduce unemployment and all its associated negative societal effects.
ALSO READ: The Best Nigerian Party Jollof Rice Recipe You Can't Resist By Eleanor's Dish
Recommended Spices and Foods For Africans
African dishes are diverse. Interestingly, regardless of which part of the world you reside in, you can find African foods. Thanks to online shopping, the world is now a global village. Here are 11 great spices and foods that can help you stay in touch with African delicacies anywhere in the world. We recommend them not because of their great taste alone but for their incredible health benefits.
Spices and Condiments
#1. Melon Spices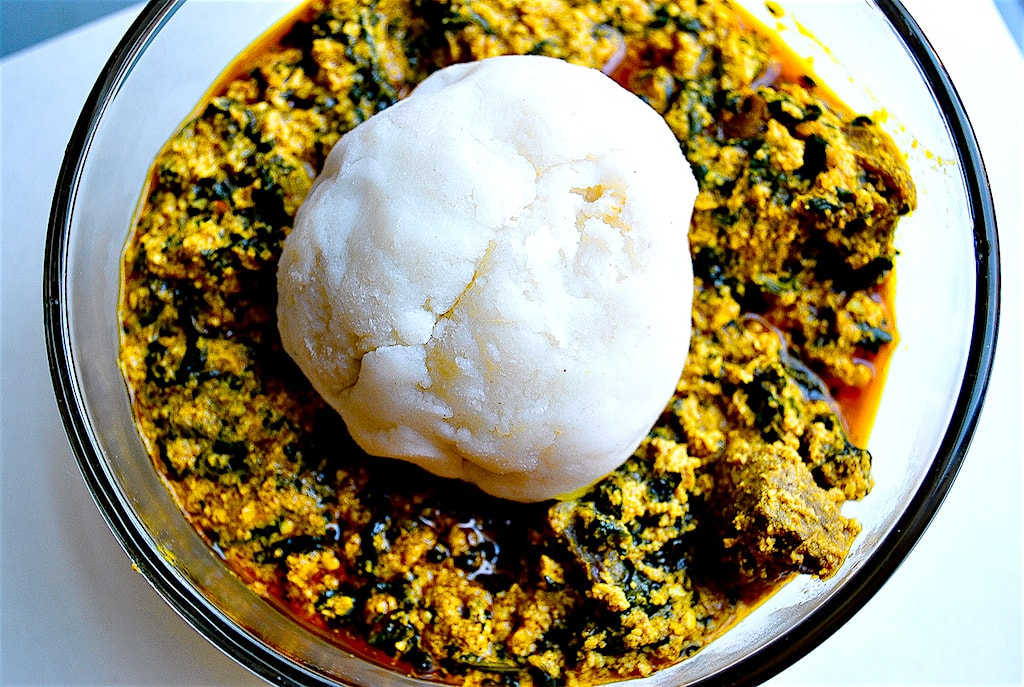 Nigerian Egusi is one of the nation's most popular dishes. Eaten with morsels of different kinds, it is a cross-cultural dish that gives a fine blend of nutrients. Get the full Egusi kit here. See the instructions on how to make egusi soup below.
#2. Jollof Rice Seasoning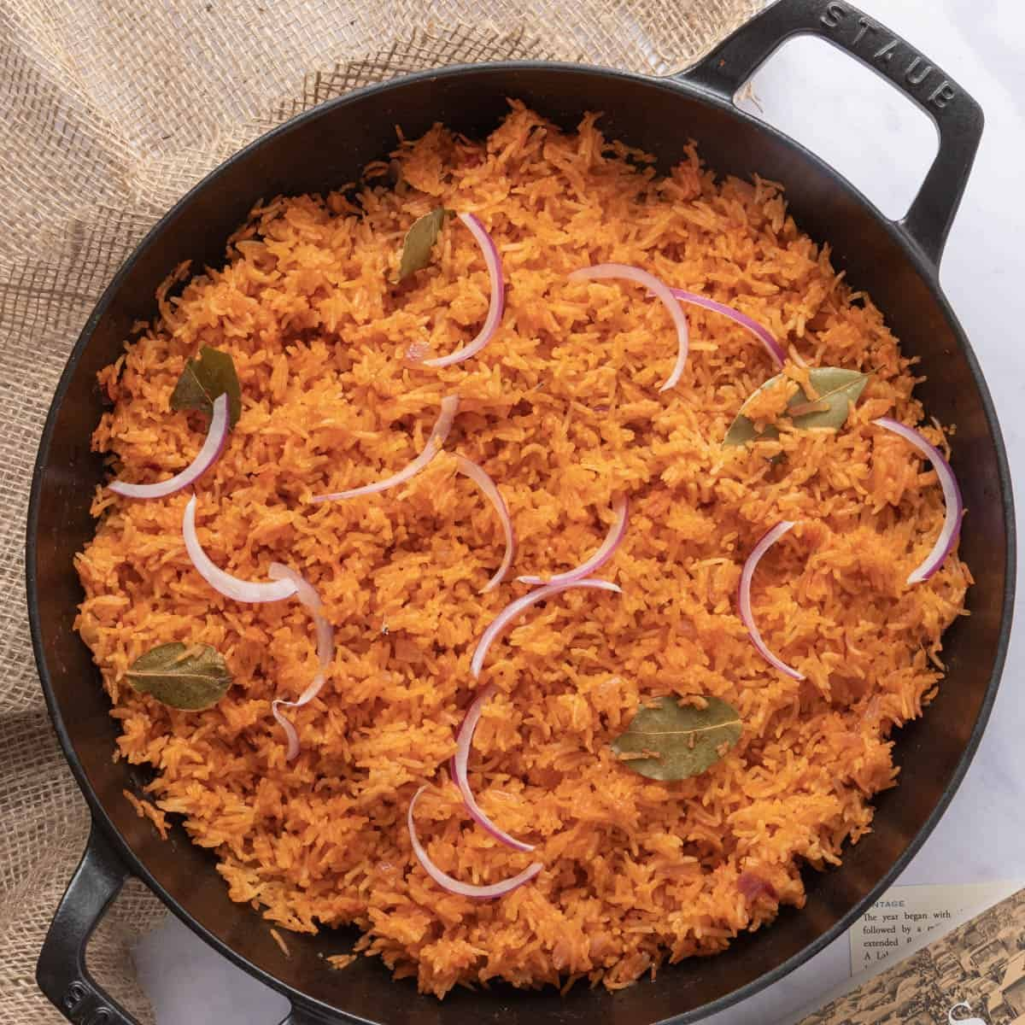 For years on end, Nigerians, Ghanaians, and Senegalese on social media continue to debate which nation has the superior Jollof rice. African Jollof is one of the continent's most popular (and exported) dishes. Get the seasoning for this get dish here. To learn how to prepare jollof rice, follow the steps below
#3. Hot Chutney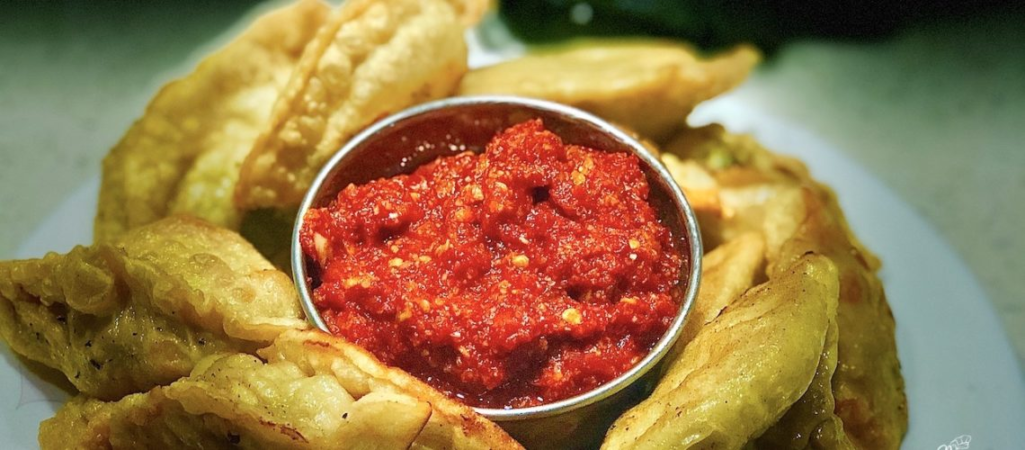 Hot Chutney is by far the most famous of all South African food products. The range has a history that goes back over one hundred years. The spicy and sweet taste of Hot Chutney goes with many types of local African foods, from Spicy Curries to a perfect accompaniment to cheese. Get a pack for you and your family here.
ALSO READ: Kenyan Chicken Curry By Australia's Best Recipes
#4. White Pepper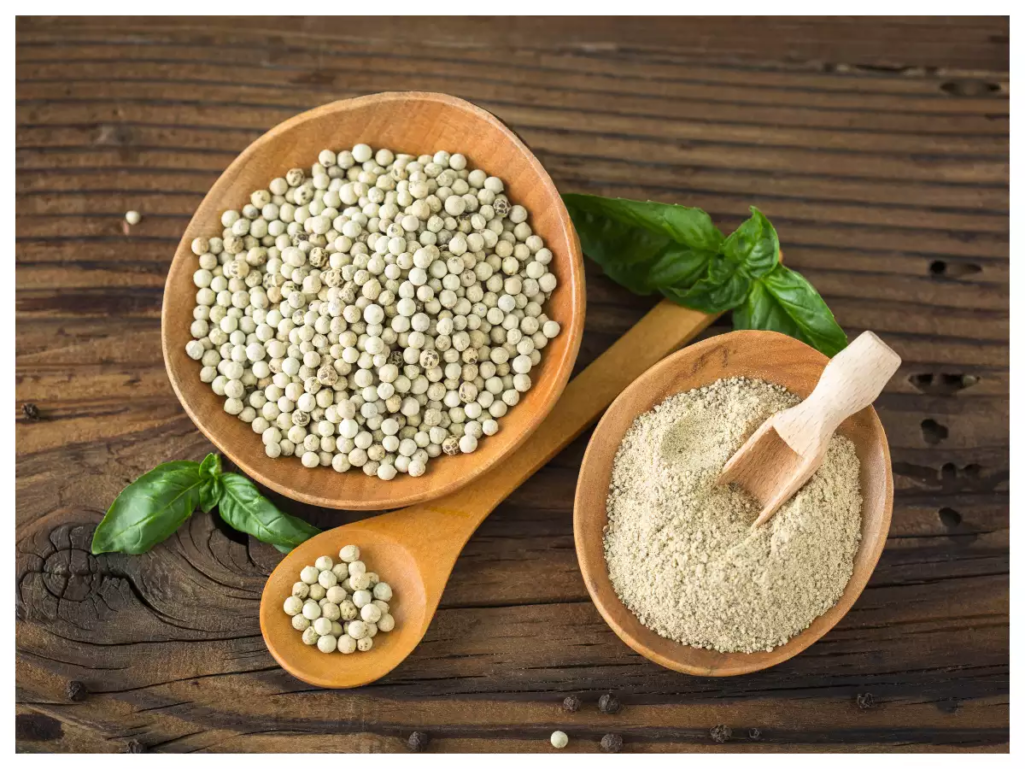 This Ethiopian spice blends well in light-colored foods. It also works well in sweet-to-savory recipes. White pepper is a fresh sharp pepper flavor with less heat than black pepper but more complex, with floral and earthy tones. You can use it on fish, chicken, roasts, potatoes, gravies, soups, stews, sauces, and clam chowder. Buy white pepper for your African dish here.
#5. African BBQ Sauce
BBQ Sauce (Photo Credit: Recipes for All)
The African BBQ sauce contains flavor combinations to level up your hot sauce experience. Handpicked from African farms, the spices in this sauce are a way to enhance your local African foods. Get the BBQ sauce here. See how to use the African BBQ sauce in the video below.
#6. Kalahari Biltong
Kalahari Biltong is a South African condiment that also serves as a snack (Photo Credit: African Recipes)
This is a simple and clean African condiment that has only six ingredients. Top round beef, vinegar, salt, black pepper, chili powder, and coriander are the components of this lovely African food. Get the very best Bilthong packs here.
ALSO READ: West African Tsire Koftas By Australia's Best Recipes
#7. Harissa Chili Sauce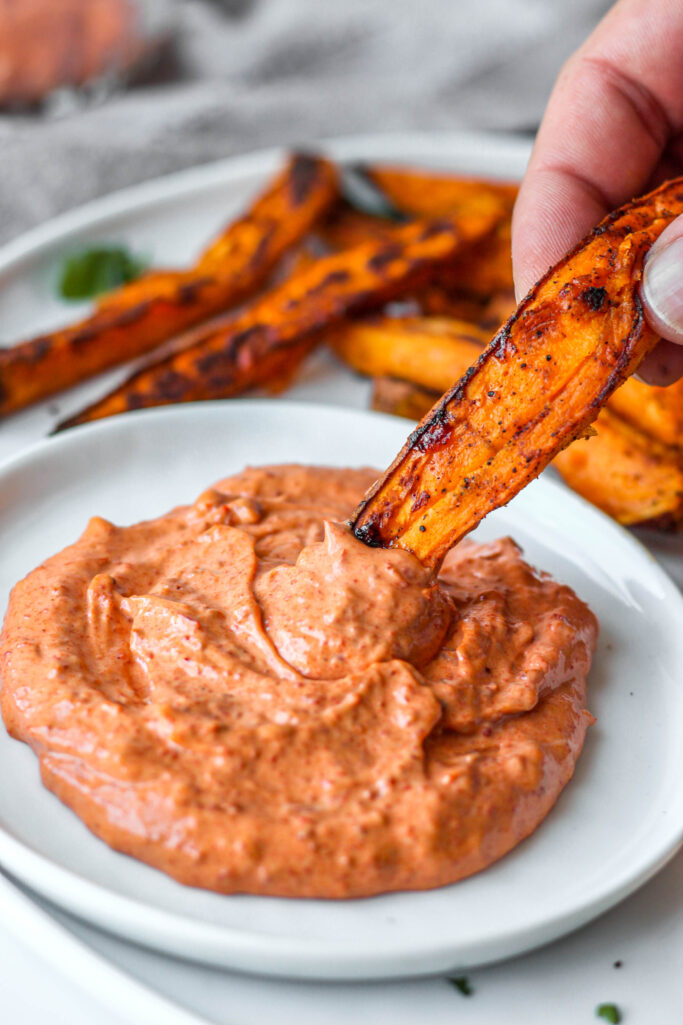 Harissa is a chili paste hot sauce commonly used in Moroccan cuisine. However, Mina Mild Harissa Sauce makes this exotic flavor accessible to all with a milder kick. Use it for cooking or as a condiment, also as sauce, spread, topping, or dip. Get the Harissa Sauce here.
#8. Lemon and Garlic Peri-peri Sauce
Lemon & Garlic Peri-Peri is an East African, bright orange flowing sauce used for making rich soup. Grab a bottle for you and your family here. There are so many peri-peri variants. Below are the steps and video tutorial on how to make one of them.
#9. Lemon and Garlic Peri-peri Sauce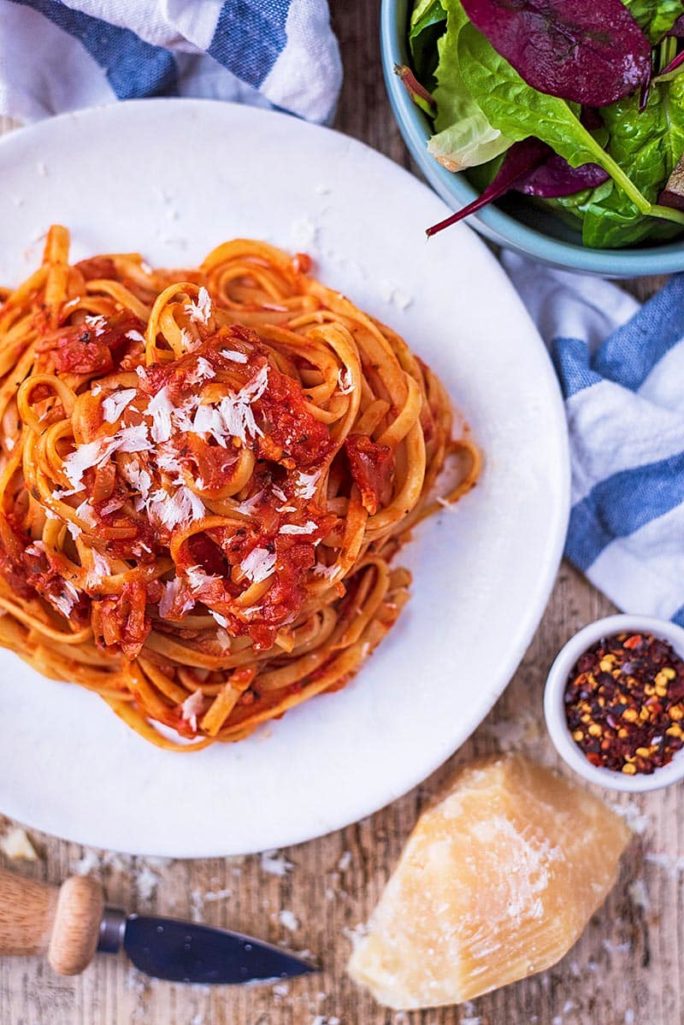 This sauce is suitable for a wide range of local African foods. Whether it be Jollof or simple rice and sauce, this sauce is your go-to for many West African and Ethiopian dishes. Get the tomato sauce here.
Foods
#10. Fonio African Super Food
Here is another food that is also very nutritious. The all-natural Fonio provides a hefty amount of fiber (1g), protein (4g), and low sodium (5mg) per individual serving, helping to satisfy hunger and curb food cravings all day long. Get a pack of the Fonio food here. See how to make Fonio below.
ALSO READ: East African-Inspired Coconut Curry Rice (Wali Wa Nazi) By Foods From Africa
#11. Sticky Malva Pudding
Finally, our list rounds off with this pudding. This is a Southern African dessert bake mix that uses local African foods to create a wonderful dining experience. Get yours here. Want to learn how to make Malva Pudding? See the instruction and video tutorial below.
Conclusion
Local African dishes or local African foods are meant for every African. Sadly, we are witnessing a deviation in preference for junk and also foreign food. To reverse this trend, we must embrace African recipes. Which African recipe do you particularly love? Let us know in the comments.