6 Best Jollof Rice Variants From 6 West African Nations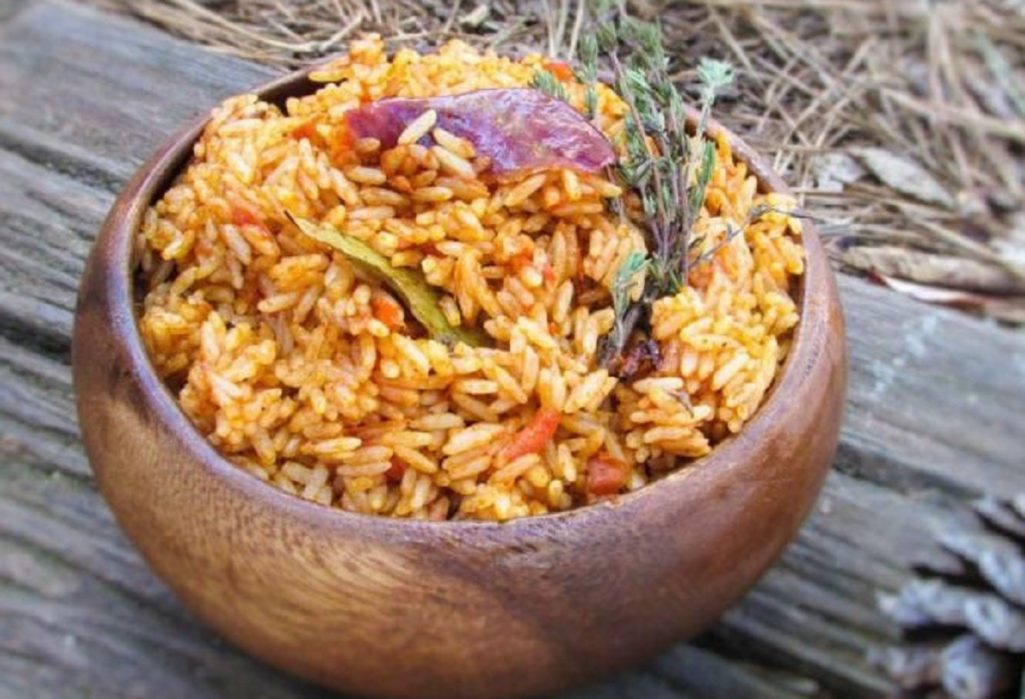 Jollof is a rice dish whose popularity echoes around West and Central Africa. Made with long-grain rice, it features a blend of vegetables, meat, and spices. Some Jollof rice variants are not complete without the addition of different fish varieties. However, that is not to say that it is a standard. The ingredients and preparation methods vary from one region to another.
Jollof is so named because of the Wolof people who inhabit Senegal. Jollof is mainly popular in Ghana, Nigeria, Senegal, Mali, Liberia, Cameroon, and The Gambia. The popularity of this dish in Ghana and Nigeria has led to Jollof wars which seek to show which region has superior culinary skills. For many years, the two countries have been locked in a competitive duel over whose Jollof tastes better. The dish is highly nutritious because it's made with all–natural and organic ingredients.
ALSO READ: 9 African Pumpkin Recipes To Try This Holiday Season
Who invented Jollof?
Jollof traces its origin to the Senegal–Gambia region where it was enjoyed among the Wolof people. They call it Benachin. The dish (or its variations) traveled through the West African region and sub-Saharan Africa. However, the recipe has evolved as people continue to experiment with recipes. This makes it challenging for any ethnic group to say that they really own or invented Jollof.
Is Jollof rice healthy?
Jollof is the healthiest rice to eat because it is cooked with a very healthy sauce and has the lowest calorie count of all rice meals. Jollof rice has 284 calories in total which is a healthy number of calories to take in from a meal. Whole grain rice is also a good source of Folate (vitamin B) which ensures that the body cells are working properly.
Who has better Jollof rice Variants?
Nigerians use long–grain rice, which is sturdier, to make their Jollof. Long grain rice also provides a pleasing flavor to the palate. Ghanaians, on the other hand, use a more aromatic Basmati rice which also has its unique flavor. Your pick of the best Jollof will depend on your taste preference. This is because there are almost endless varieties of Jollof rice from different countries cooked with slightly different recipes. Obviously, "one man's meat is another man's poison", and you never know what's going to tickle your taste buds and win over your little food heart.
Which Jollof rice is better—Ghanaian or Nigerian?
Nigeria and Ghana both make phenomenal Jollof. However, the main difference is the type of rice used. Nigerians, as mentioned above, use long–grain rice while Ghanaians use aromatic Basmati rice. The Jollof war has caused a sensational fuss on social media, but the real judge of the best Jollof is you.
ALSO READ: 9 Unconventional Jollof Rice recipes for World Jollof Rice Day
How do you fix mushy Jollof rice?
If your jollof rice is soggy, you should place it in a cool place like an open fridge or an oven to completely dry it off. However, if the rice is only a little bit sticky, rinse it under cool water and separate the grains with your fingers. If your jollof rice is overly mushy, the best move to take is to start over. Make another bunch and use the mushy rice for a different purpose.
Six Jollof Rice Variations From 6 West African Nations
#1: Ghanaian Jollof Rice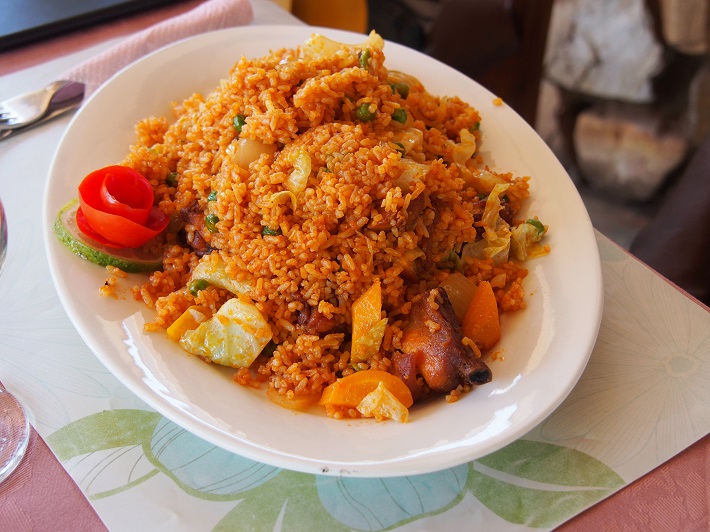 Jollof rice is a popular dish generally served on special occasions in many West African countries, especially in Ghana and Nigeria. It is a favorite meal of children in particular, and is often the main dish on the menu of children's parties. Get Recipe Here
#2: Best Nigerian Party Jollof You Can't Resist
Party jollof rice is commonly the most sort after type of rice, because of its very unique taste. Most people feel the unique taste comes from preparation using firewood, but that isn't always necessarily the case. Get Recipe Here
#3: The Best Cameroonian Jellof Rice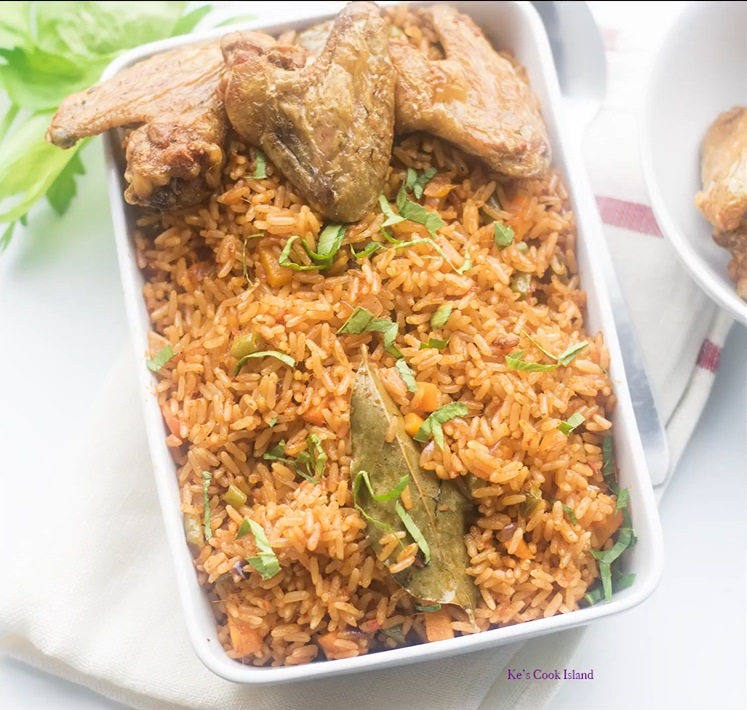 Cameroonian Jellof Rice is a staple in most West African countries, Senegal, Liberia, Sierra Leone, Nigeria, Ghana, Cameroon, Togo, and Gambia. Well, Jollof rice clearly originated from Senegal but spread across Africa with each country having its unique touch to the dish. Get Recipe Here
#4: Thieboudienne Senegalese Jollof and fish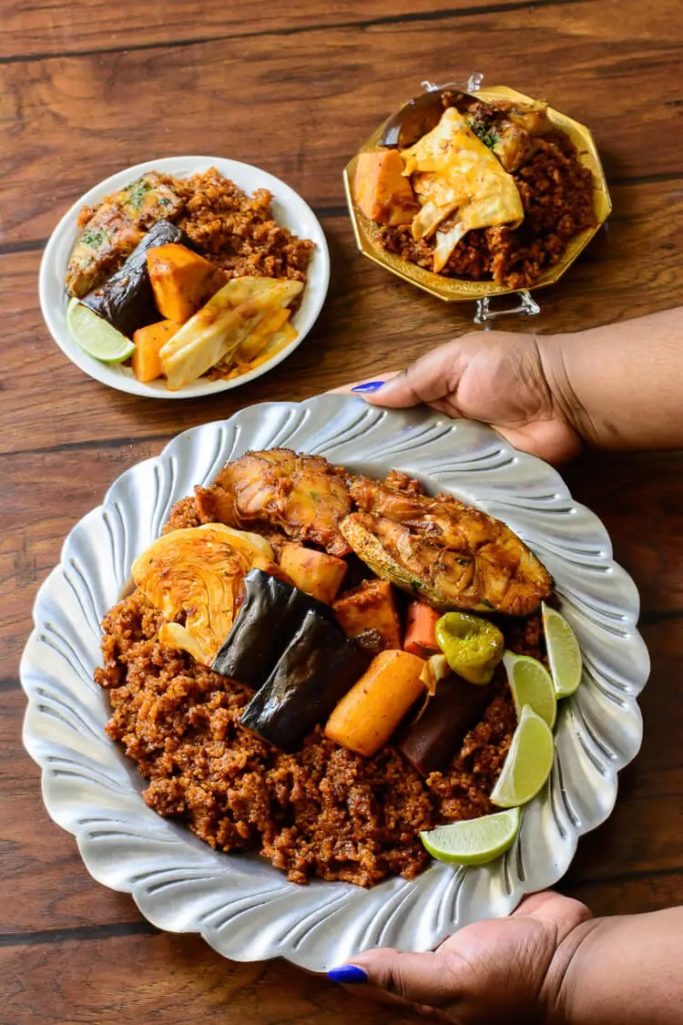 Thieboudienne is a mouth watering rice and fish dish that is like nothing you had before. Get Recipe Here
ALSO READ: Rice Farmers In Ghana Are Richer Due To Coronavirus
#5: Benachin: Gambian Jollof rice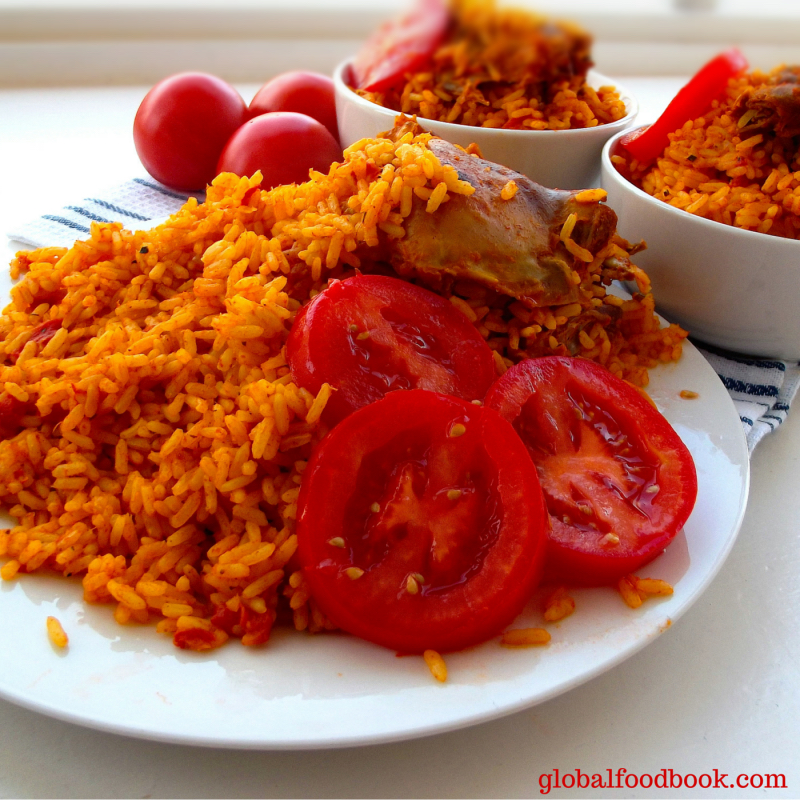 Benachin also known as Jollof rice is a popular West African rice dish notable for it's characteristic colourful reddish colour with super delicious taste. History has it that benachin rice 'jollof rice', originated from the Wolof region of the Senegambia region before spreading to the entire West Africa and beyond. Get Recipe Here
#6: Jollof rice recipe from Liberia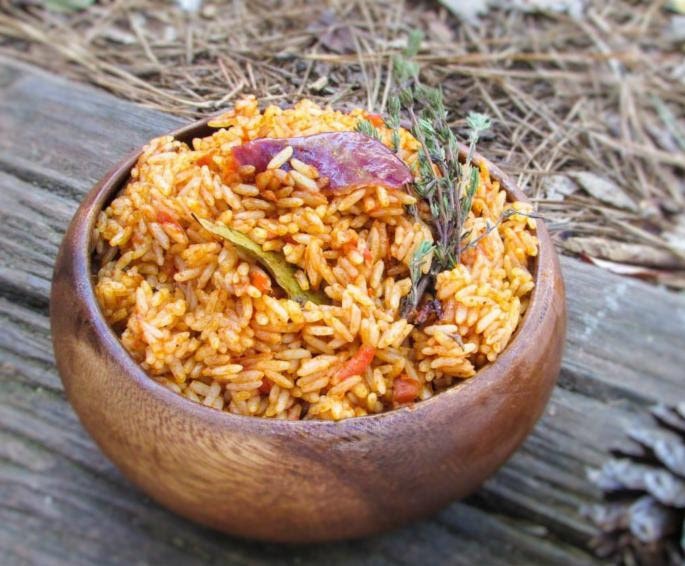 Liberian Jollof Rice Recipe  – Jollof rice is a delicious West African dish composed of fluffy red orange rice that is often cooked with vegetables and meat. Get Recipe Here
Conclusion
You can serve Jollof with fried plantain or any other additional stew of your choice. Feel free to try out your own different combination of ingredients and come up with an incredibly different Jollof recipe. Maybe we'll feature it in our article next time. We hope you have a blast enjoying these fresh and out-of-this-world recipes made by our very own Africans within Africa and in the diaspora. Enjoy experimenting with the different recipes. We sure will. So, let's settle this once and for all, which country makes the tastiest Jollof rice? Ghana or Nigeria? Share your thoughts in the comment box below.