11 Savory African Pumpkin Recipes To Kick Off The Holiday Season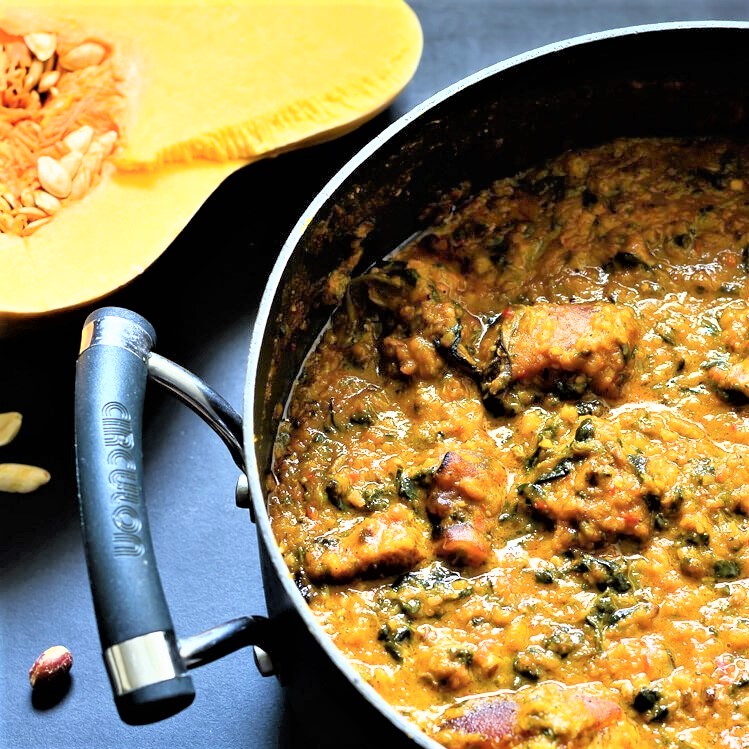 As we get into the holiday season, there is one staple that makes it to many dinner tables; the pumpkin pie. But why be so predictable with your pumpkin recipe? How about you shift things a little and add one new dish that uses the oh-so-yummy pumpkin? Pumpkin is highly versatile which is why we love it.
For many, the sight of pumpkins at the start of fall also reminds them of Halloween. Interestingly, very few people really know the origin of the Halloween celebration that has now become synonymous with pumpkins.
Halloween is a tradition that started hundreds of years ago in Ireland. Irish were fond of carving pumpkins into jack-o'-lanterns. The belief was that it would scare evil spirits that walk through the farms. As they migrated to the United States, they took that tradition with them
ALSO READ: 15 Recipes That Will Have Your Kids Fall In Love With African Cuisine
Today, even if you are not a fan of Halloween, you can barely resist the culinary diversity of pumpkin recipes. With our list of African pumpkin recipes, you can keep the menu fresh and leave everyone guessing.
What are the benefits of eating pumpkins?
Pumpkin is one of the most versatile fruits you can ever think about. Virtually every part of it can be used to make varied pumpkin recipes. The smaller varieties such as the onion squash have sumptuously edible skins. The outer part of the bigger varieties may be too hard to be edible or appealing but their inside can be used for making soups, just like the seeds.
The nutritional benefit may vary depending on the part of the fruit that you consume. However, it remains one of the best sources of beta carotene. This is an antioxidant responsible for the orange color of fruits and vegetables. When ingested, beta carotene is converted to vitamin A by the body.
Eating food that are rich in beta carotene can prevent your from developing certain diseases including cancer, heart diseases, and asthma. Also, vitamin A is essential for good eyesight. In addition to beta carotene, pumpkin is rich in vitamin C and E as well as other macro and micro nutrients that play different roles in the overall wellbeing of an individual.
So, including pumpkin recipes in your menu will not only diversify the menu but will also help you to build stronger and more resilient home. To make sure that your family don't get tired of eating this amazing fruit, diversify your menu with different pumpkin recipes.
Here are 9 Exciting Pumpkin Recipes To Try
From puree to fillings and soups, there are different pumpkin recipes for different categories of people. You can have five different meals served on the table with all of them having having pumpkin as their base. The beauty of a list like this is that it gives you the luxury of choice.
Some pumpkin recipes cook faster than others. The slow cookers can be drafted into your breakfast while the longer cookers can come in for lunch or dinner. Using a generous amount of chilli in your pumpkin soup can make it the right therapy for a chill evening.
#1 -Nigerian Egusi Soup Recipe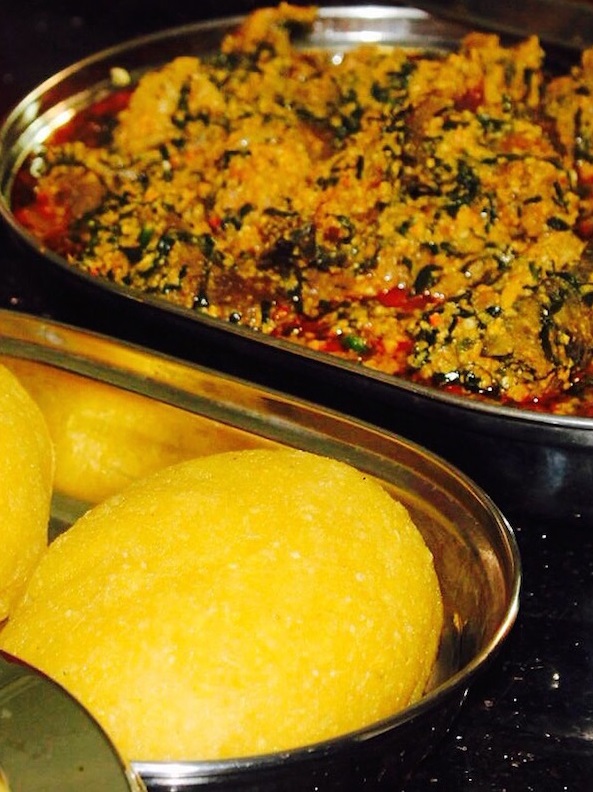 Your trip to Nigeria will never be complete without a taste of egusi soup and a fist size of eba. This recipe uses Ugu (pumpkin leaves). However, other vegetables can be used with the recipe.
Some vegetables that are typically used are bitter leaf and spinach. Nigerians are hard workers and there is no better way to recharge than with a bowl of egusi soup. Get Recipe Here
#2 – Pampoenkoekies (South African Pumpkin fritters)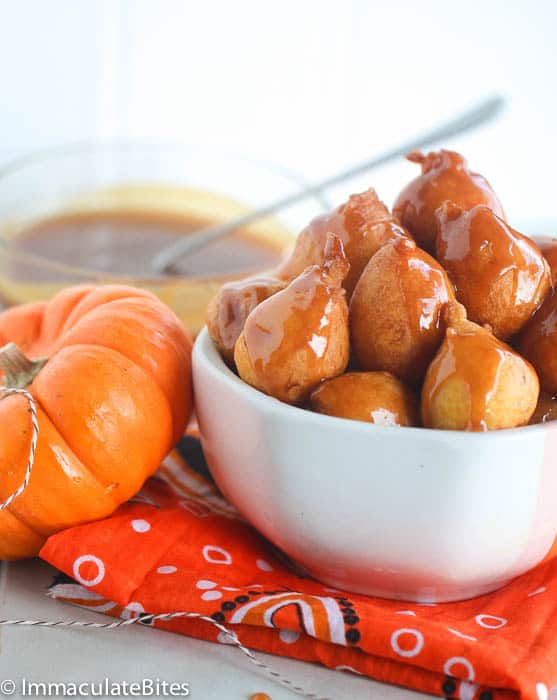 So, what is Pampoenkoekies? Pampoenkoekies is a traditional Afrikaans fritter that is served either as breakfast, snack, dessert, or a side dish depending on how it is made. They are a little bit savory, a little bit sweet, and a delight. Get Recipe Here
ALSO READ: 15 African Labor Day Recipes To End Your Summer With A Sizzle
#3 – Ethiopian Pumpkin Stew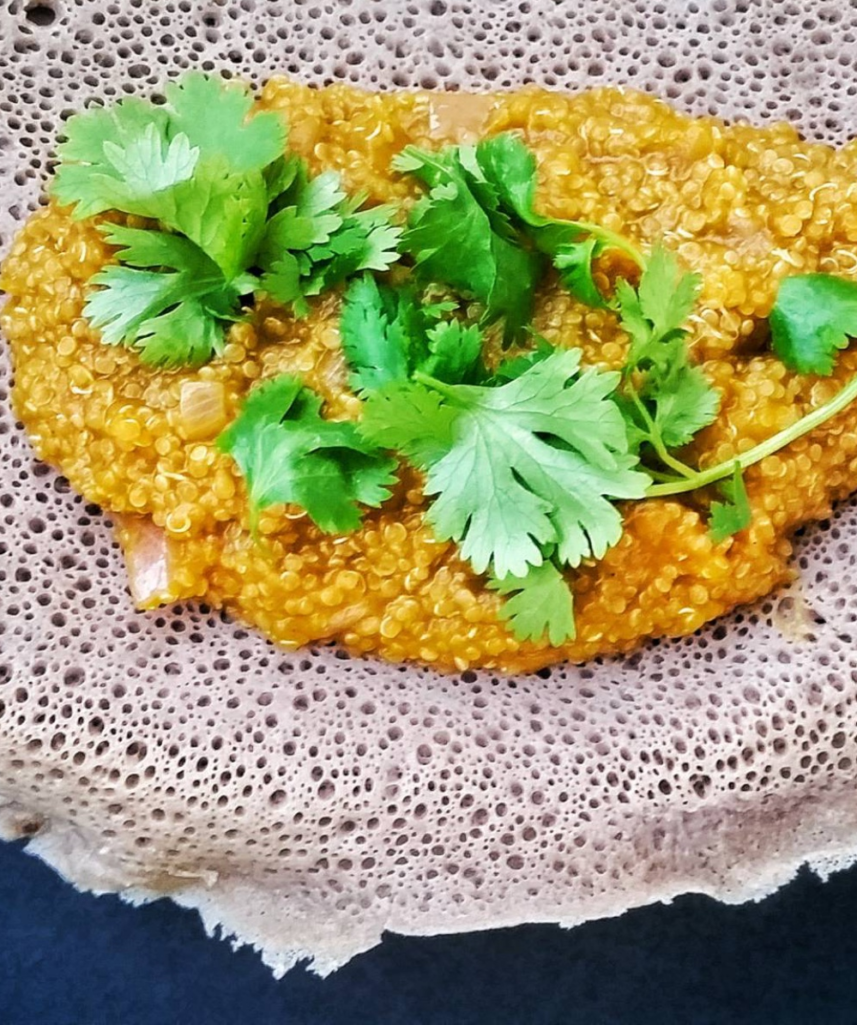 This Ethiopian dish is rich in flavor and color! Pumpkin puree and Quinoa are extremely nutrient-rich and make a great base for this recipe. Enjoy this dish as a stew on its own or as a topping on a freshly-baked injera bread. It is not surprising that this pumpkin recipe has become an Ethiopian staple. Get Recipe Here
#4 – Miyan Taushe (Nigerian pumpkin stew)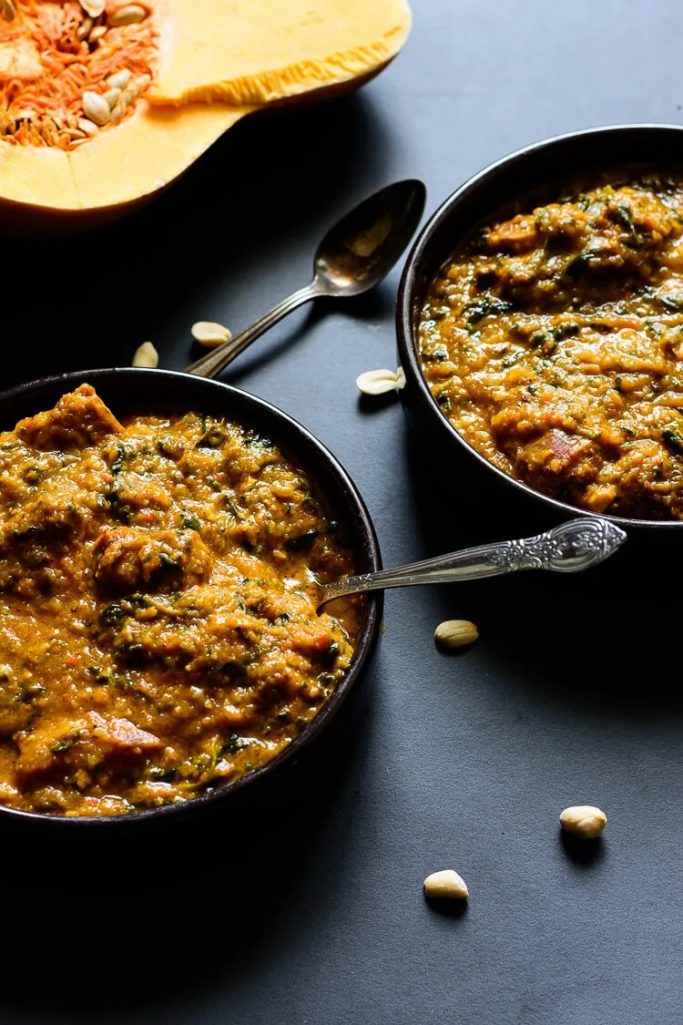 Miyan taushe is a savory, Nigerian pumpkin dish that is native to and popular with the Hausa and  Fulani tribes of Northern Nigeria. Surprisingly, it is hardly popular in any other part of the country. It makes a perfect dish for the cool fall evening. Get Recipe Here
#5 – Egusi Pudding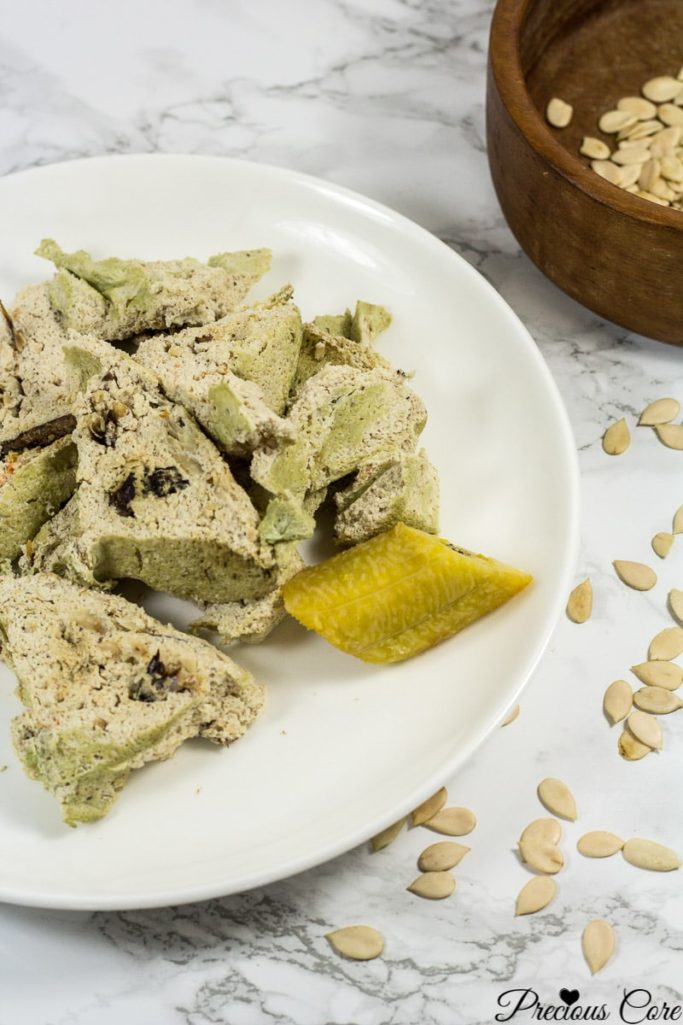 Egusi pudding is a zesty meal made with melon seeds and is typically eaten in Cameroon and some parts of West Africa. The seeds are blended, mixed with other ingredients, and steamed.
It is a great addition to breakfast menu and a great pumpkin recipe to break free from the monotony of soups. Get Recipe Here
#6 – Liberian Pumpkin Stew
Although it is called pumpkin soup, it isn't made with anything orange that you carve at Halloween. It is made using an orange-colored squash. However, any squash you find is going to work on this dish. Once you get your squash, throw in all the usual ingredients found in typical Liberian dish. Get Recipe Here
ALSO READ: 7 Of The Best African Grilled Fish Recipes To Try This Summer
#7 – Nhopi recipe (Zimbabwean pumpkin porridge)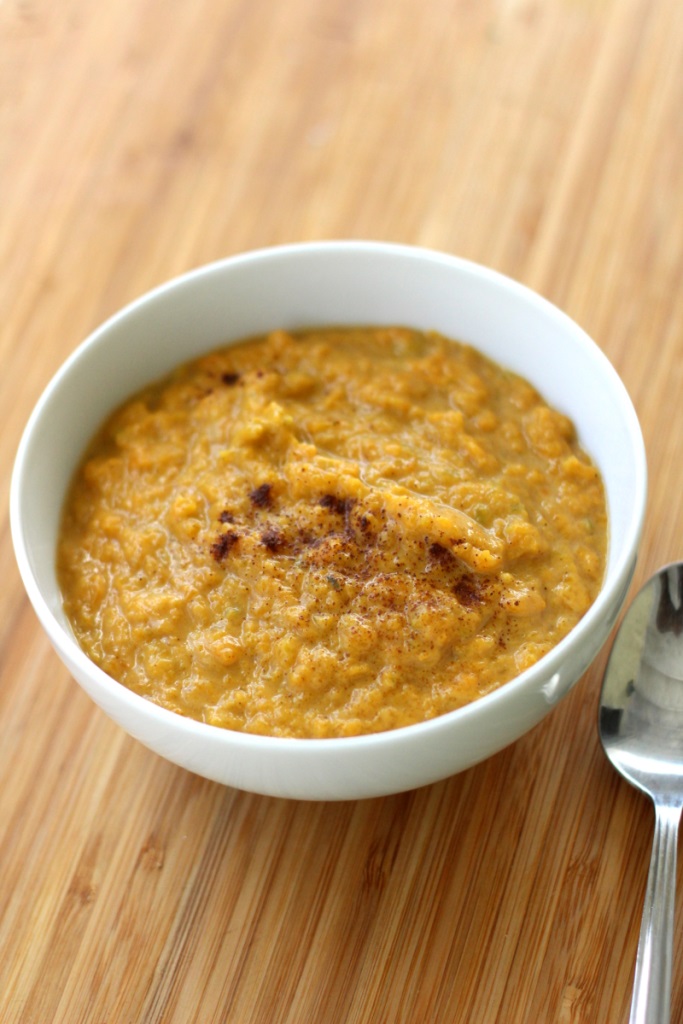 Nhopi is a porridge-like dish made mainly with pumpkin, shamba/winter squash, mealie meal, and peanut butter. The taste will largely depend on the taste of the pumpkin used to make it. Some people add sugar to it if the pumpkin is not sweet enough. Get Recipe Here
#8 – South African Pumpkin Bredie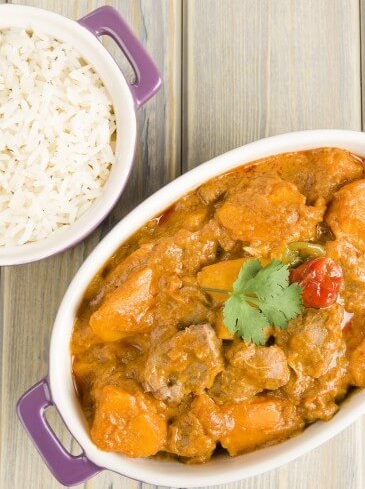 Stew or bredie is a popular cuisine in South Africa. Usually, it consists of mutton or lamb pieces cooked with various fresh vegetables. Bredies are traditional Cape Malay food that is simple and inexpensive to cook, especially when feeding large families. Get Recipe Here
ALSO READ: 9 Unconventional Jollof Rice recipes for World Jollof Rice Day
#9 – Bitter Leaf Soup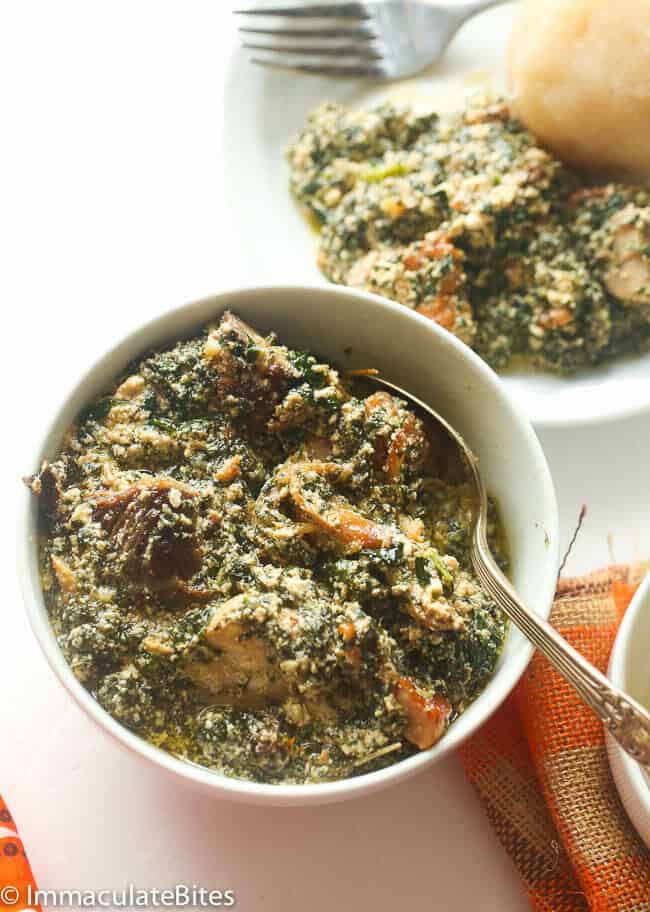 Bitter Leaf soup is a robust West African soup, predominant in countries like Cameroon, Nigeria, and Ghana. This soupy vegetable is mostly served with starchy food like fufu. May sound funny but in some cultures in Nigeria a woman can win a man if she can flawlessly whip this delicacy. Get Recipe Here
#10 – Kanda (Central African Pumpkin Seed Meatballs)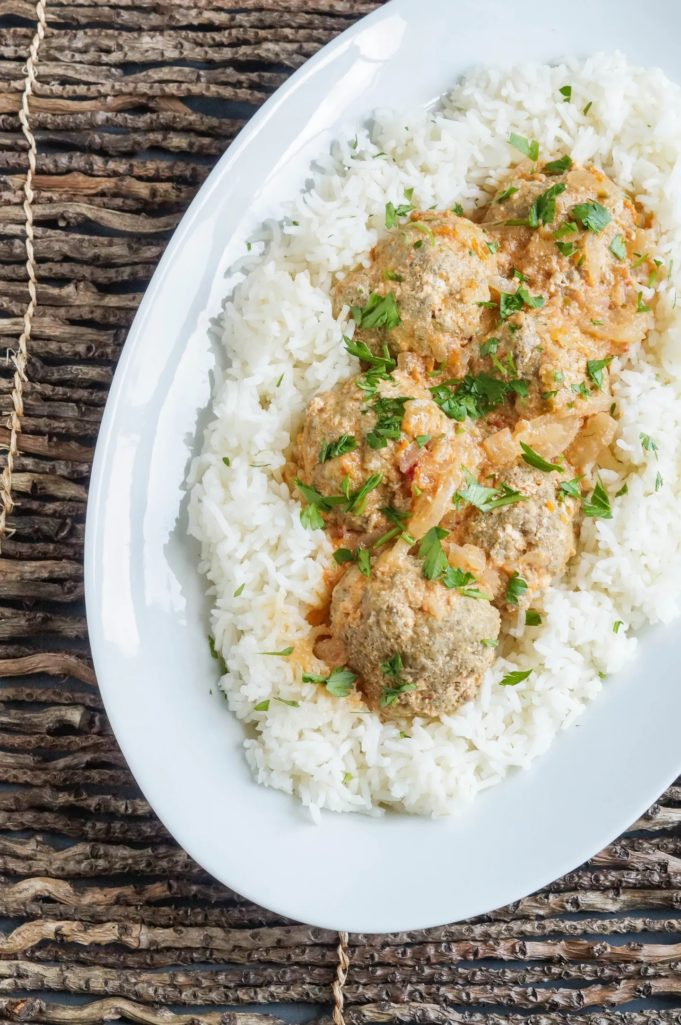 With fall and Halloween upon us, there is no pumpkin recipe that can capture the season like Kanda. This pumpkin recipe presents meatballs made from a mixture of pounded toasted pumpkin seed and spiced ground meat. With thanksgiving and Halloween around the corner, this pumpkin recipe will light up your dinner table. Get Recipe Here
ALSO READ: 25 Delicious African Food Recipes To Try This Month
#11 – Nigerian Puff Puff with Pepper And Pumpkin
Nigerian puff puff is one of the clear demonstration of pumpkin's versatility. Puff puff is a street snack that is popular in West Africa. Although it can be made without pumpkin, adding a blend of pumpkin seed into the mix gives it a unique taste that is hard to resist. Get Recipe Here
Conclusion
With Thanksgiving around the corner, there is no better time to start preparing your menu. It is important to mention that pumpkin is highly nutritious. When you prepare a pumpkin recipe for the family you are also bursting them with essential vitamins and minerals.
Which of the recipes do you think you will be giving a try first? Feel free to share your thoughts in the comment box below.