9 Shakshuka Recipe Finger-Licking Variations For Summer Holiday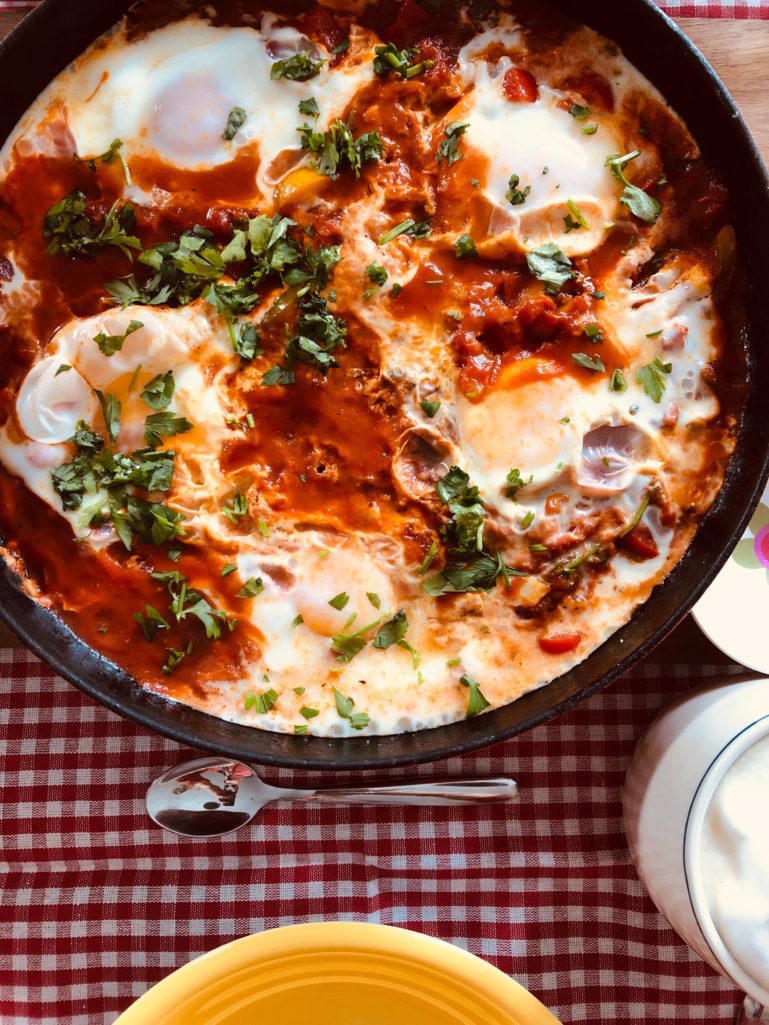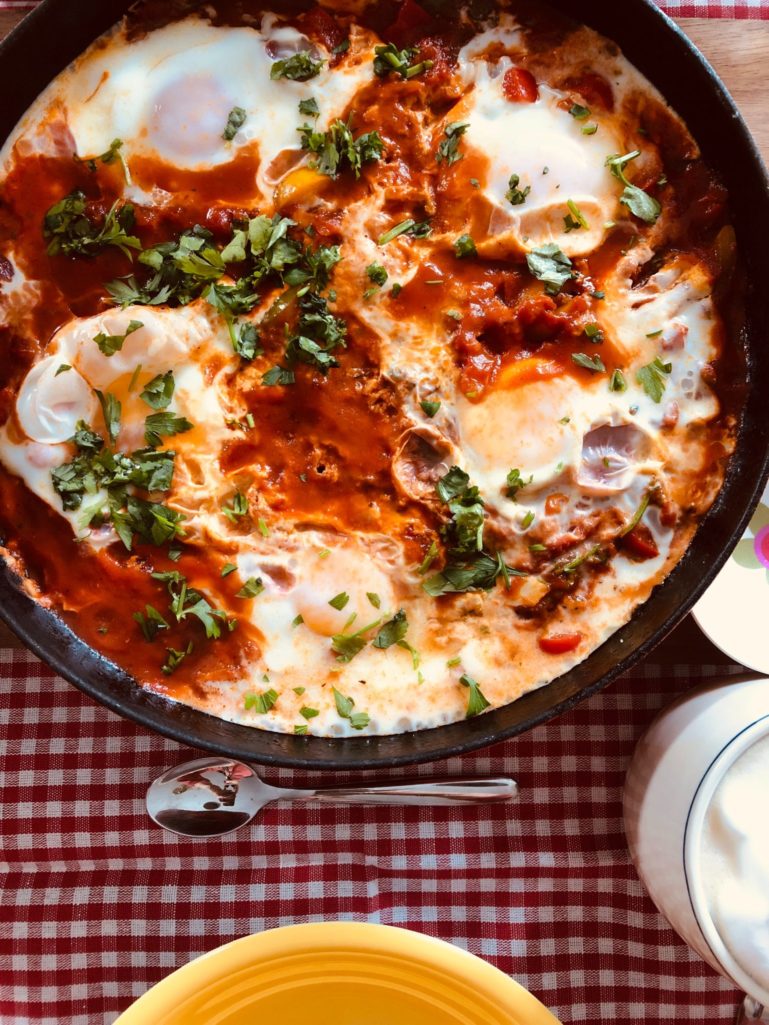 One of the most popular food in the world is eggs. The numerous ways in which this delicacy is prepared makes it a darling of many world-class chefs as well as anyone desiring to fix a quick meal in no time. Eggs are readily available all over the world. Shakshuka is one of the most delicious and nutritious dishes from eggs. It is made by poaching eggs in a sauce of tomatoes, onions, peppers, garlic, olive oil, and commonly spiced with nutmeg, cayenne pepper, and cumin. Shakshuka recipe variations can bring back the excitement your kids once felt for meals.
It is believed that Shakshuka originated from Ottoman North Africa after tomatoes were first introduced to the region in the mid-16th century. However, today, this dish is commonly found in Israel. However, it is also taking America and Europe by storm. Shakshuka is an Arabic word. Other names used to describe this simple Maghrebi dish are chakchouka and shakshouka. Shakshuka literally means 'a mixture'. This dish is mainly served for breakfast but it can also be used for lunch or dinner. Have a look at some of the finger-licking Shakshuka recipe variations that you can try out during the summer holidays.
ALSO READ: 6-Abacha (African Salad) Variations You Should Try
What do You Eat with Shakshuka Recipe?
If you are wondering what to use as an accompaniment with Shakshuka, then, wonder no more. This is because there are various ways to enjoy this delicacy. For breakfast, you can serve it with your favorite bread, preferably warm. This can be baked bread or pita/roti/chapati depending on your preference or where you come from. Enjoy the bread by dipping it into the sauce. For lunch, you can have it the same way together with a good serving of vegetable salad. If you decide to have your Shakshuka for dinner, serve it with your favorite vegetable salad for an easy, simple and yet delicious meal.
Is Shakshuka a Breakfast Food?
Previously, Shakshuka has been used as a breakfast food in North Africa and the Middle East including Israel where it is commonly used. Nonetheless, as the dish gained popularity in other parts of the world, it has become useful for lunch and dinner. Variations to this sumptuous meal makes it enjoyable at any time of the day.
What is the Difference Between Menemen and Shakshuka Recipe?
In simple terms, Shakshuka is basically eggs poached in a thick spicy tomato sauce with onions, garlic and peppers added to it. On the other hand, menemen is more of a soft egg scramble with a lot of fresh tomatoes, green peppers and olive oil. Also, while Shakshuka originated from North Africa, menemen originated from Turkey. Consequently, it is a common Turkish traditional dish.
Is it Safe to Reheat Shakshuka Recipe?
It is safe to reheat your Shakshuka but it is advisable to do so on a stove and not in the microwave. This is to ensure that the eggs get fully reheated. There is a great risk of getting a stomach upset or worse still, food poisoning, from eggs that are not properly reheated.
Alternatively, if you must use a microwave, put your Shakshuka in a microwave-safe dish. Set your microwave on high and cook for about 20 to 30 seconds. Stir your meal and repeat until it is fully reheated. Some people enjoy their reheated Shakshuka more than the freshly made claiming that spices have more time to develop hence more flavor is obtained.
ALSO READ: 10 African Pepper Soup Variations
Is Shakshuka Healthy?
Not only is Shakshuka easy to prepare, but it is also a healthy scrumptious dish that can take 30 minutes or so to cook. This staple in Arab cuisines is rich in proteins from the eggs and a variety of vitamins from all the vegetables used in its preparation.
The preferred choice of cooking oil which is Olive oil is also a tick. It is one of the healthiest cooking oils you can find due its anti-inflammatory, antioxidant and high heat resistance properties. Tomatoes, on the other hand, which constitute a huge part of a Shakshuka serving, are known to have antioxidants that reduce heart diseases and cancer as well.
9 Shakshuka Recipe Finger-Licking Variations For Summer Holiday
#1.  Delicious Shakshuka by Tori Avey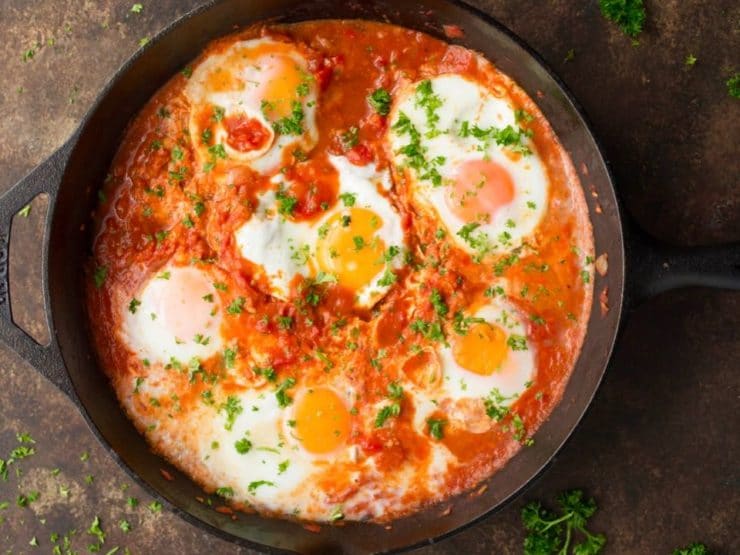 Shakshuka has become one of the most popular posts on my site—a simple vegetarian meal that works as a breakfast, lunch, dinner, or "brinner." Get Recipe Here >>
#2. Shakshuka- North African Skillet Eggs by Feasting at Home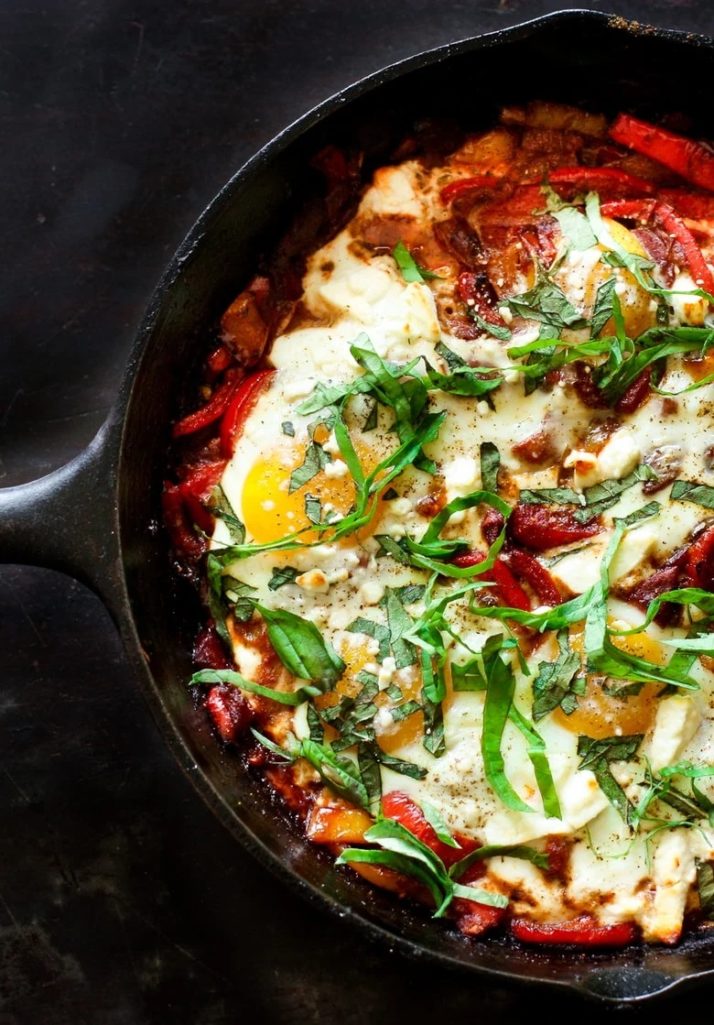 There are versions of shakshuka all across North Africa- Morocco, Tunisia, Algeria and Egypt. Isreal has a version too brought there by Tunisian Jews. Each version is slightly different utilizing different spices and herbs- but in general, it is a tomato-based stew topped with eggs and baked. Get Recipe Here >>
#3. Best Shakshuka by Love and Lemons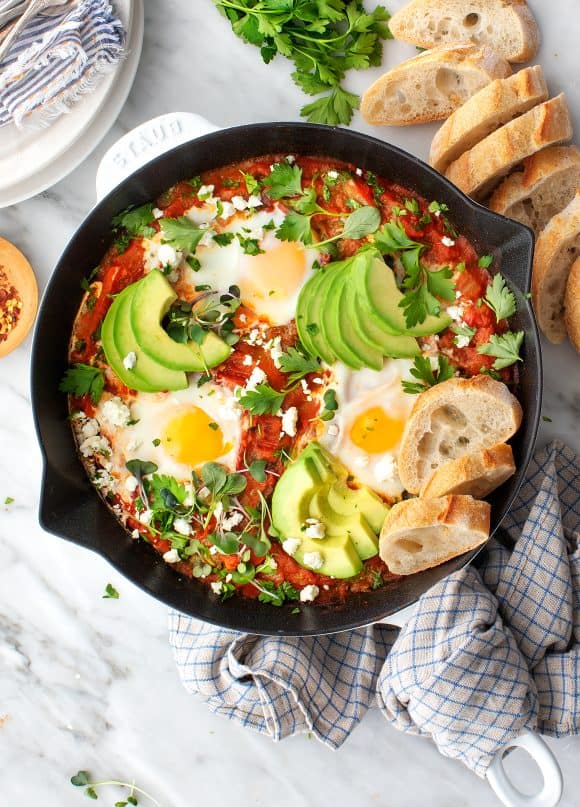 This recipe is simple and satisfying, featuring eggs poached in a harissa-spiced tomato sauce. Serve it with pita or crusty bread for breakfast, brunch, or dinner!
#4. Foolproof Shakshuka by Cookie and Kate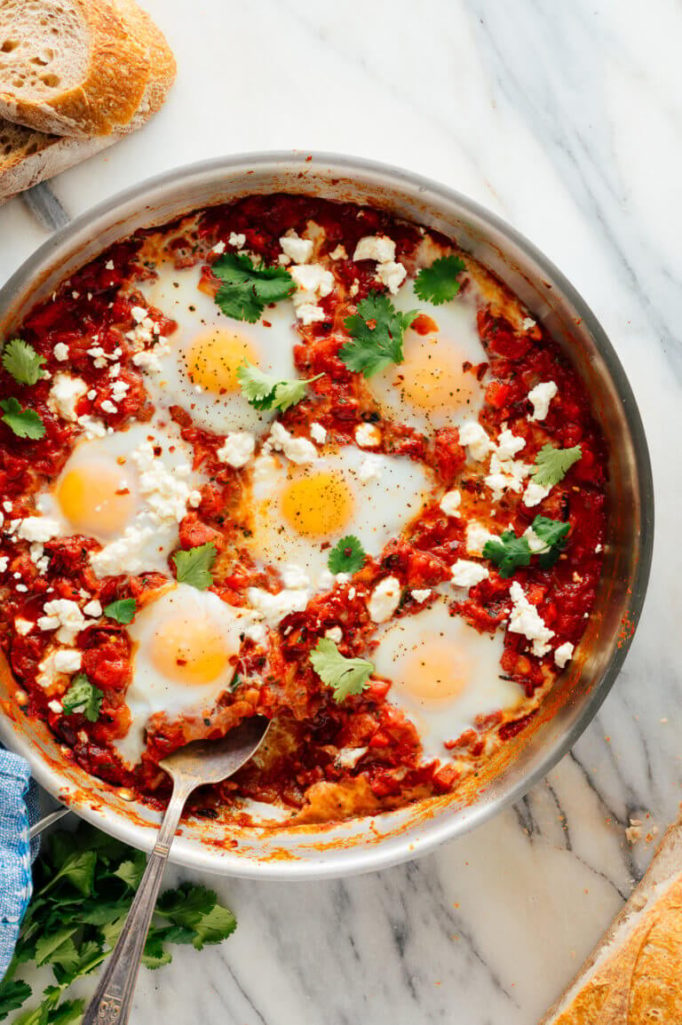 Shakshuka! Ever had it? Shakshuka has more than a few things going for it. It's fun to say, fun to make, and fun to eat. The word shakshuka comes from Arabic, meaning, "a haphazard mixture" or "all mixed up." Get Recipe Here >>
ALSO READ: 6 Jollof Rice Variants From 6 West African Nations
#5. 1-Pot Chickpea Shakshuka by Minimalist Baker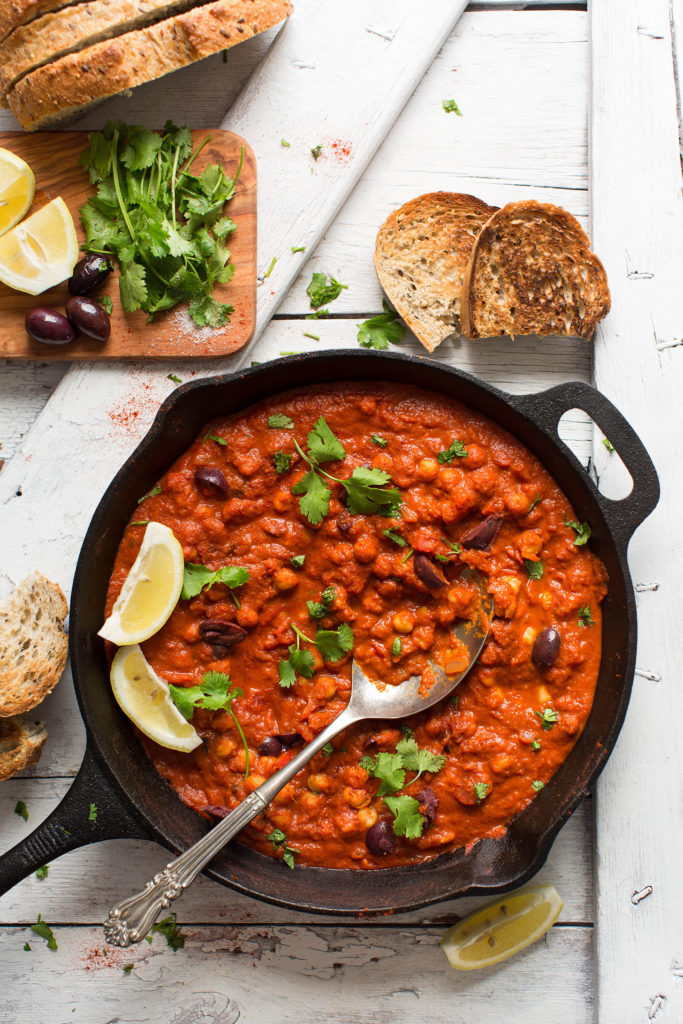 Savory, flavorful shakshuka with chickpeas made in 1 pot in 30 minutes! A hearty yet healthy dish suitable for breakfast, lunch or dinner! Get Recipe Here >>
#6. Shakshuka (North African–Style Poached Eggs in Spicy Tomato Sauce) by Serious Eats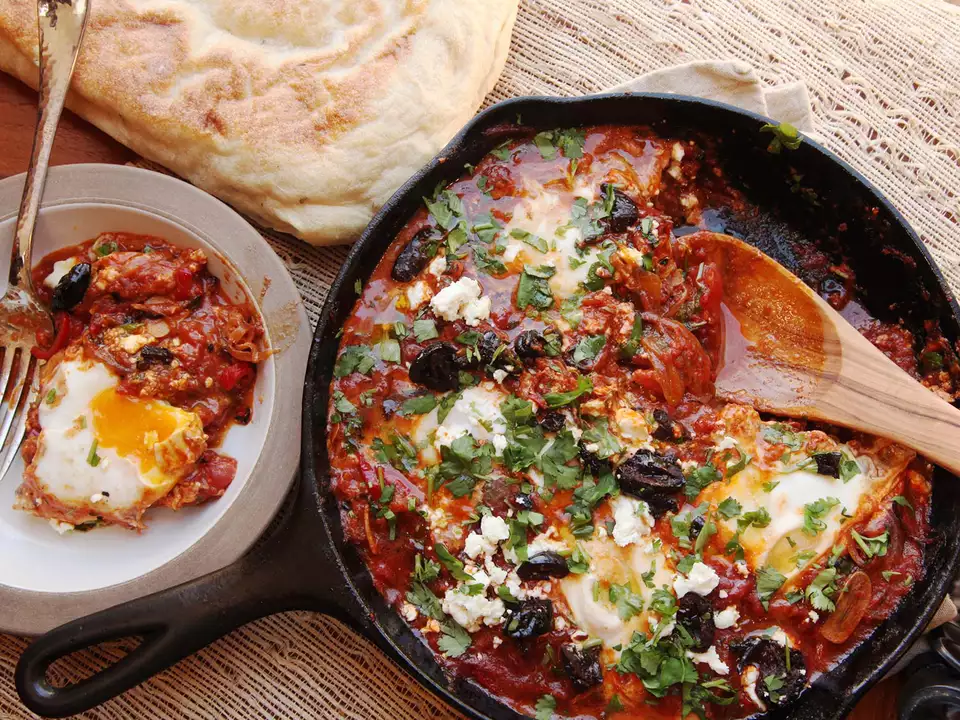 It's quick; it's simple; it's easy to scale up or down; it works for breakfast, brunch, lunch, dinner, or a midnight snack; and it's so primal that it barely needs a recipe.  Shakshuka is almost built for riffing. Get Recipe Here >>
#7. Vegetable Shakshuka (Eggs in Hell) by A Cookie Named Desire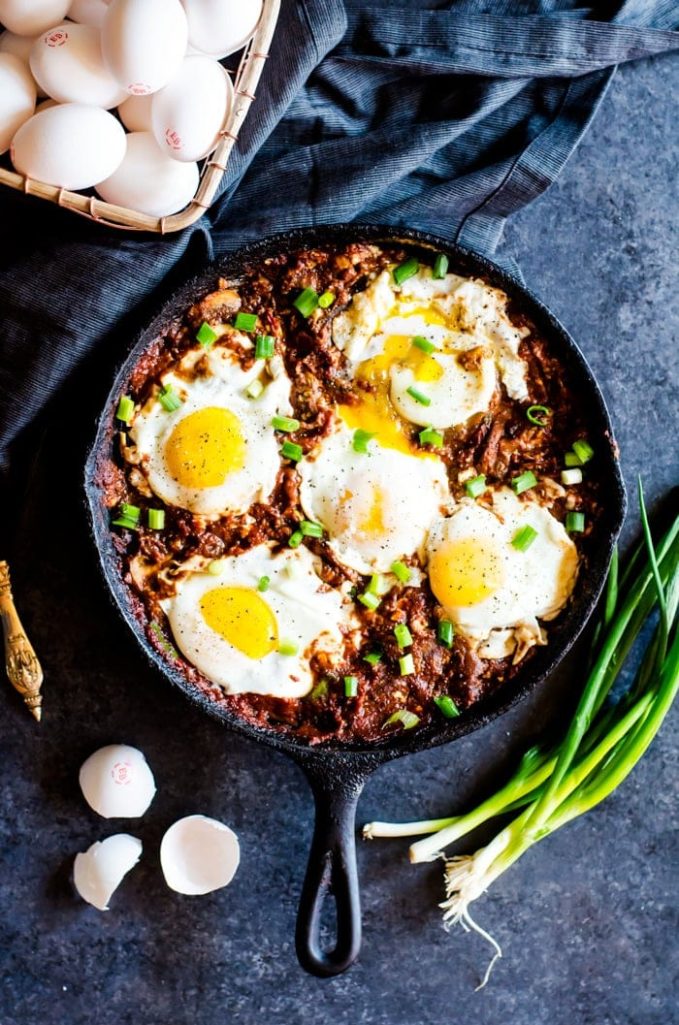 A chunky vegetable shakshuka unlike any traditional eggs in hell dish. This version is full of hearty flavorful vegetables mix in the spicy tomato base for a breakfast that will keep you fuller for longer. Feta is studded throughout the dish for an added salty twist. Get Recipe Here >>
#8. Sweet Potato Shakshuka by Anne Travel Foodie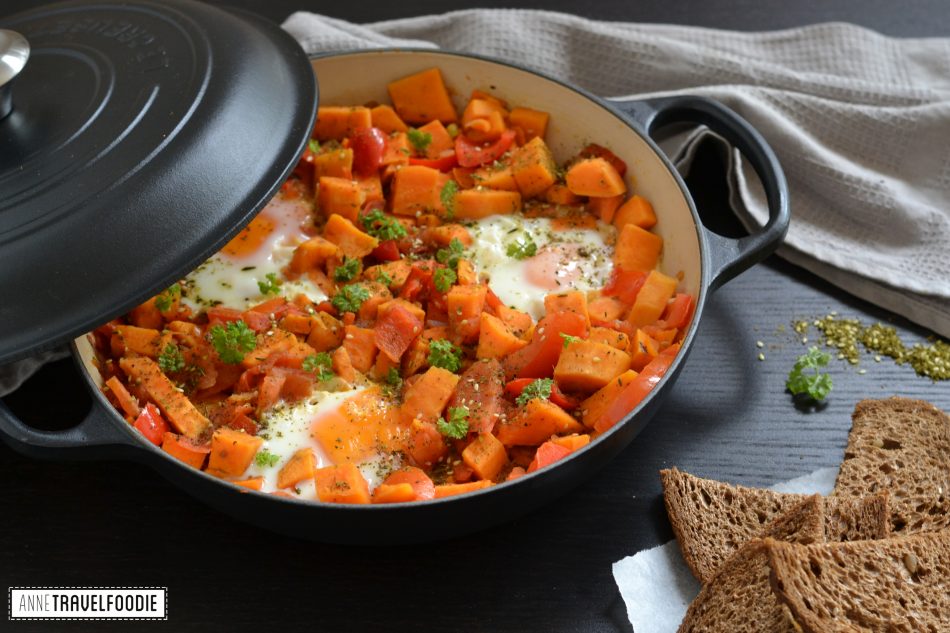 This dish is vegetarian, gluten free and lactose free. Get Recipe Here >>
#9. Moroccan Shakshuka by Silkroad Recipes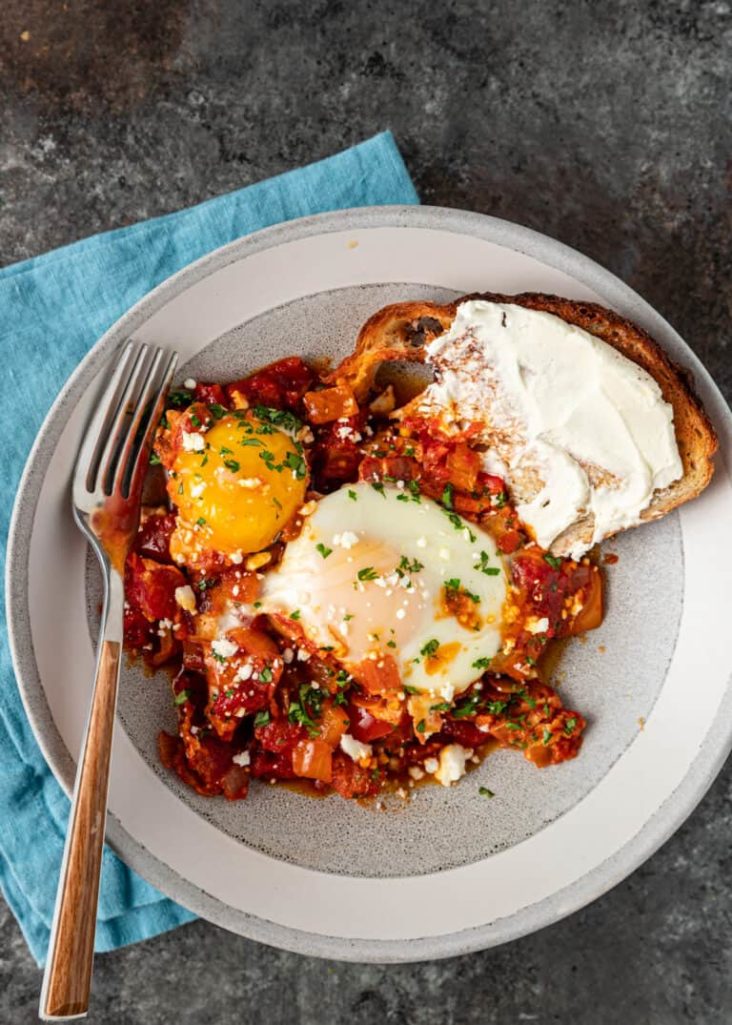 Moroccan shakshuka is a delicious North African breakfast of poached eggs in spicy tomato sauce. Make this recipe for an easy weekend brunch! Get Recipe Here >>
ALSO READ: 15 Recipes That Will Have Your Kids Fall In Love With African Cuisine
Conclusion
With all the above mouth-watering Shakshuka recipe variations, you can prepare and enjoy the delicious meal straight from your kitchen. Most of the ingredients are readily available and you can be creative when making your preferred Shakshuka dish. All you have to do is add or eliminate some of the ingredients that you prefer or would not want to include in your Shakshuka recipe. Well, its bye bye to the old, rigid hard boiled and pan-fried eggs that we are all accustomed to and welcome to the great Shakshuka! What do you think?