10 Best African Cookbooks For The Best Homecooked African Food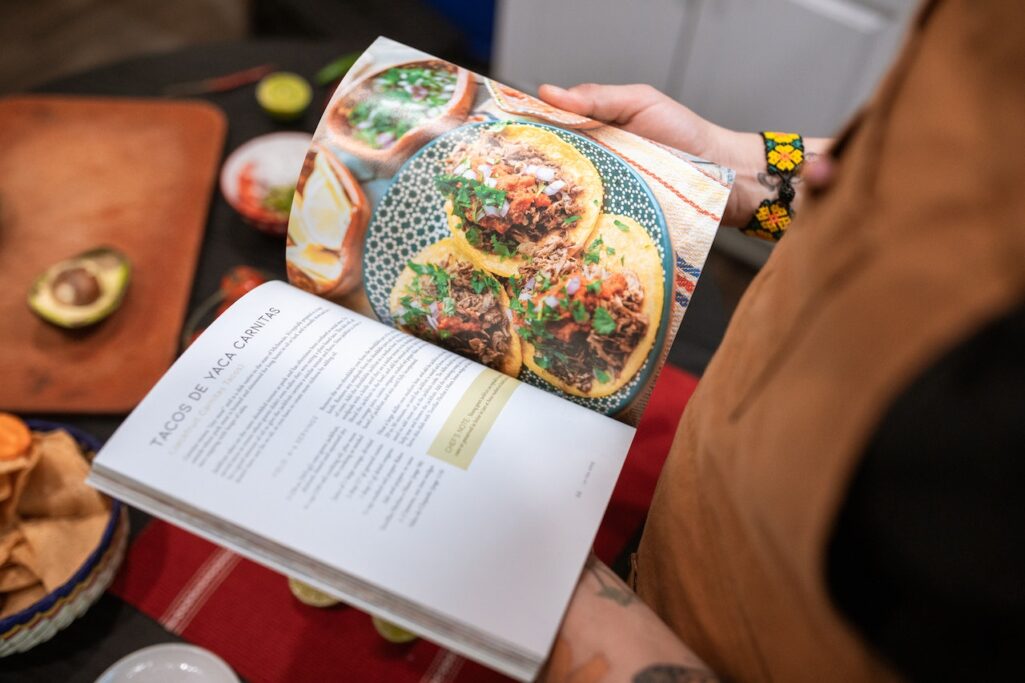 African cuisine is a complex and delicious mix of flavors, aromas, and textures that result in dishes that are not only tasty but also full of nutrients. But if you want to experience the best African food, then you need to get your hands on some of the best African cookbooks out there. In this blog post, we will be taking a look at ten of the best African cookbooks available today. Whether you're an aspiring chef or just looking for some new recipes to try out, these books are sure to have something for everyone. From classic stews to flavorful spices and more, these cookbooks will provide you with all the knowledge and recipes needed to create sumptuous African meals right in your kitchen.
Why African Food is so Good?
There are many reasons why African food is so so good.
the continent of Africa is home to a wide variety of cultures and cuisines. From spicy dishes of Ethiopia to the rich stews of Senegal, it is something for everyone to enjoy.
It is that it is generally very healthy. Most African dishes are made with fresh ingredients and do not rely on processed foods. It means that you can enjoy a delicious meal without having to worry about your health.
Finally, African dishes is super amazingly delicious. If you are looking for a new flavor to try or want to enjoy a hearty meal, then try the African cuisine. With so many different options available, you are sure to find a dish that you'll love.
The Best African Cookbooks
If you want to cook African food at home, you need a good cookbook. Here are some of the best African cookbooks that will help you make delicious and authentic meals.
Flavors of Africa is a cookbook like no other. From mouthwatering starters to hearty stews, there's something for everyone to enjoy. Discover authentic family recipes from all over the continent, each one bursting with flavor. With easy-to-follow instructions and beautiful photography, this book makes cooking African food simple and fun. Whether you're looking to spice up your weeknight dinners or impress guests at your next gathering, Flavors of Africa has you covered.
ALSO READ: Kenyan Matumbo And 6 Other Surprising African Tripe Recipes That Are Finger Licking Delicious
The Ultimate Nigerian Cookbook is the best cookbook for making Nigerian foods. It is filled with recipes that are easy to follow and include all the ingredients you need to make delicious Nigerian dishes. With this cookbook, you will be able to make traditional Nigerian meals that are sure to please your family and friends.
Looking for a cookbook with a difference? Check out Afro-Vegan, which offers up fresh and exciting African, Caribbean, and Southern flavors that will remix your cooking repertoire! The book includes over 100 recipes that are healthy, flavorful, and easy to make. Whether you're looking for breakfast staples like plantain waffles or want to try your hand at making vegan versions of classic dishes like jerk Tempeh with rice and peas, Afro-Vegan has something for everyone. With stunning photography and experienced insights from the author on how best to approach veganism in an inclusive way, this cookbook is a must-have for anyone interested in exploring new cuisines.
ALSO READ: 13 Popular African Foods You Cannot Miss In Each Region
The Ghana Cookbook is full of delicious recipes that will bring the vibrant flavors of Ghana to your table. From stews and braises to grilled meats and fresh salads, this cookbook has something for everyone. With step-by-step instructions and beautiful photography, The Ghana Cookbook makes it easy to cook authentic Ghanaian food at home.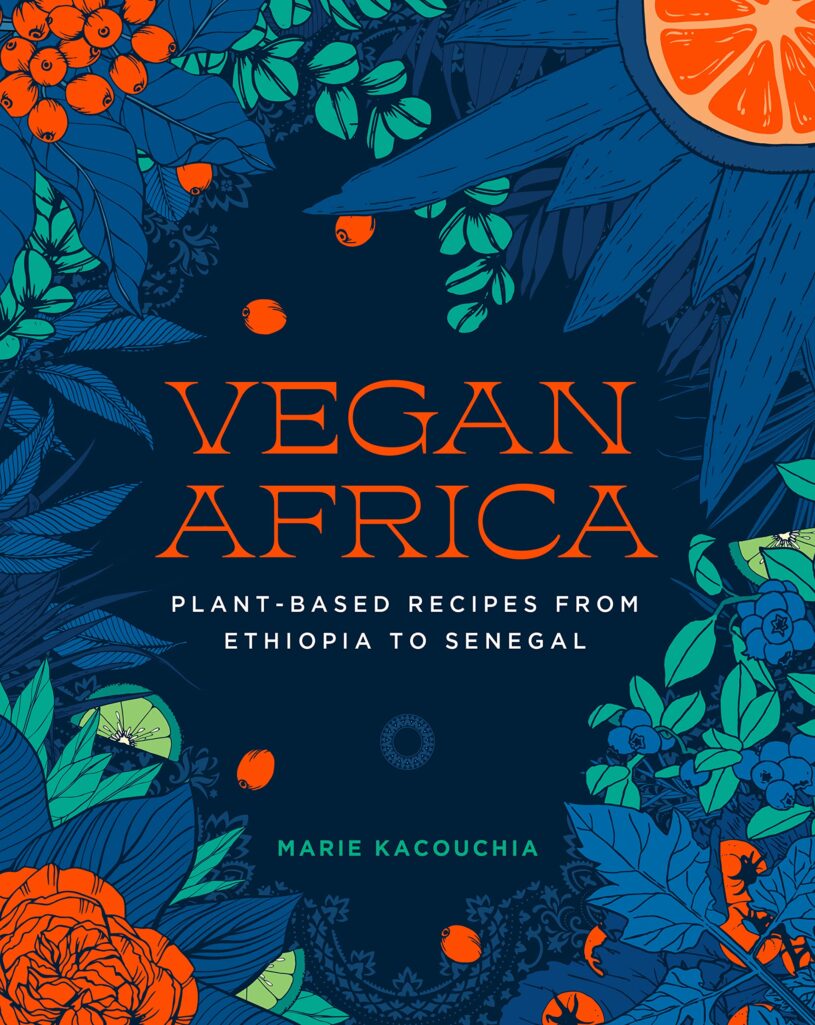 Looking for a delicious and nutritious way to add some African flair to your mealtime routine? Then check out Vegan Africa: Plant-Based Recipes from Ethiopia to Senegal! This cookbook offers up a tantalizing array of plant-based dishes from across the African continent, perfect for those searching for new and interesting vegan recipes. Whether you're looking for a hearty stew, a bright and colorful salad, or a mouthwatering dessert, you'll find it all in Vegan Africa. So ditch the meat and dairy and give these flavor-packed vegan recipes a try!
ALSO READ: 25 Inspired Vegan African Recipes From All Over The Continent
Enebla(which means let's eat!) is a cookbook that captures the spirit of Ethiopian cuisine. It features over 100 recipes, from staples like injera bread and wat (stew) to more unusual dishes like kitfo (minced beef) and doro wot (chicken curry). The book includes both vegetarian and meat-based dishes, as well as a section on making your own Ethiopian spices. Enebla is written by Luladey Moges. She learned the art of traditional Ethiopian cuisine from her grandmother, mother, and aunts.
With The Complete South African Cookbook, you can explore the diverse and delicious cuisine of South Africa with ease. Featuring 650 basic and easy-to-prepare recipes, this cookbook covers everything from starters and snacks to main courses and desserts. With clear instructions and step-by-step photos, you'll be able to whip up your favorite South African meals in no time!
ALSO READ: 24 Easy Meals You Can Make With Goat Meat
Looking to add some spice to your cooking repertoire? Ethiopia: Recipes and Traditions from the Horn of Africa is here to help. This cookbook features a collection of traditional Ethiopian recipes.
Experience exotic flavors and new ingredients as you explore the wide variety of dishes that Africa has to offer. From Ghanaian chicken stew to Ethiopian lamb curry, there's something for everyone to enjoy in this unique and exciting cookbook.
ALSO READ: These 10 African Spices Will Change How You Cook
Look no further for the perfect West-African cookbook! "My Cooking" has a variety of recipes that will tantalize your taste buds. This cookbook features traditional dishes with a modern twist. Impress your friends and family with these unique recipes.
Conclusion
From traditional African dishes to modern fusion recipes, these cookbooks are a great way to explore the flavor and culture of Africa. Whether you're looking for vegan or gluten-free options, there's sure to be something in one of these 10 best African cookbooks that will tantalize your taste buds. Experience the flavors of Africa right at home with some help from these books! We also have a collection of recipes here.