7 Of The Best African Grilled Fish Recipes To Try This Summer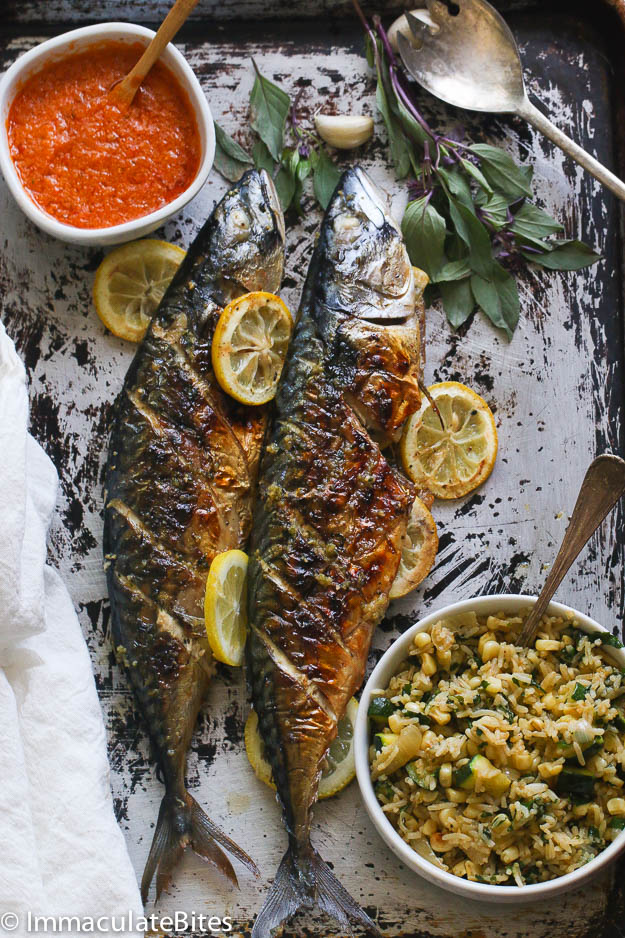 African grilled recipes are incredibly flavorful, with a blend of spices, herbs, and other ingredients that bring out the natural taste of fresh-caught fish and other meats. These dishes are also rich in cultural history, combining a mix of North African and South African flavors to create something unique. Whether you're looking for a nutritious meal or something more indulgent, African grilled recipes offer an array of delicious options that will leave you satisfied.
The traditional methods of preparing these dishes make them a flavor-packed adventure that you won't soon forget.
7 African Style Grilled Fish Recipes
Summer is a great time to explore and enjoy new flavors, and the best African grilled recipes are a great place to start. These tasty dishes bring out the natural flavor of fresh-caught fish, with plenty of flavor-packed ingredients to make every bite a delicious adventure. 
#1. Grilled Tilapia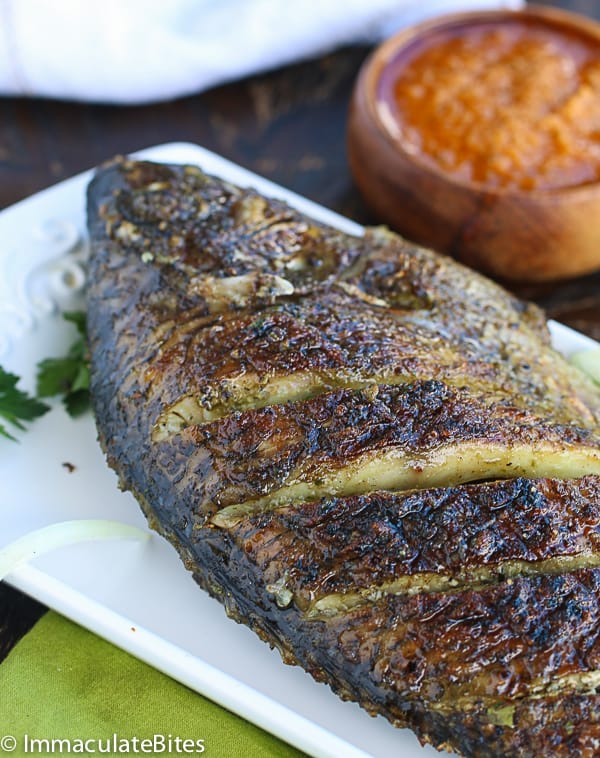 Ingredients

---
Grilled Red Mullet – 
Get Recipe Here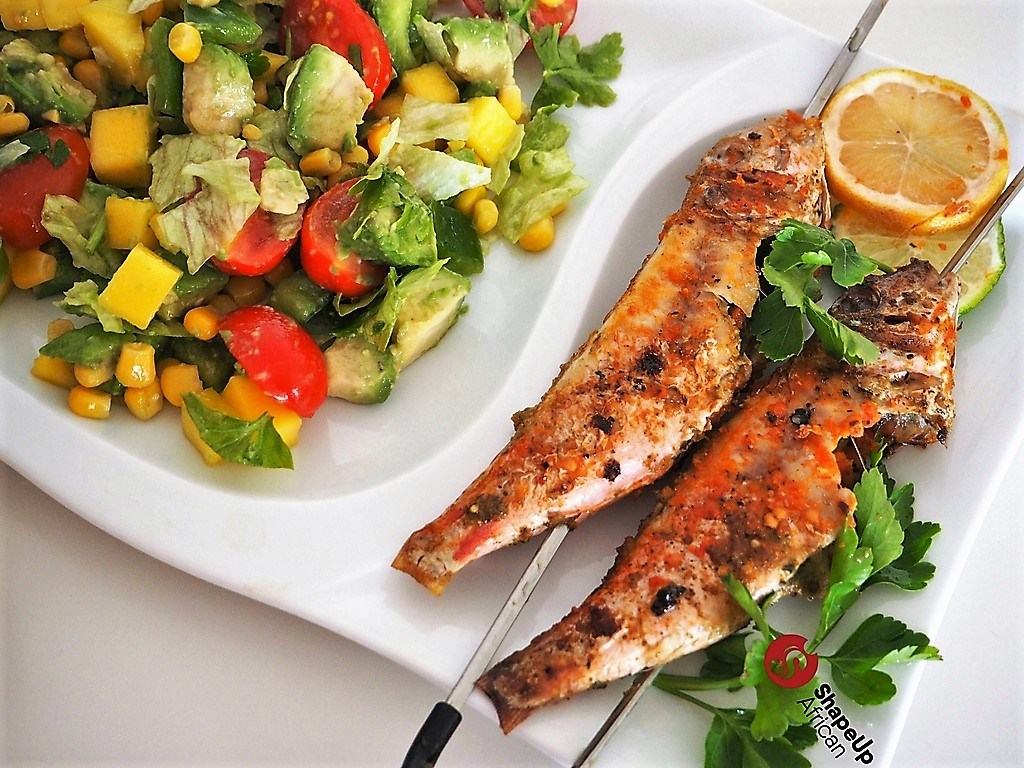 Ingredients

5 Red Mullet Fish
4 garlic cloves

¼ 

thumb-size ginger
1 African nutmeg (ehuru)
2 scotch bonnet peppers
1 teaspoon white pepper
3 cilantro sprigs
1 tablespoon olive oil 

½ 

onion

½ 

green bell pepper

½

 tomato
---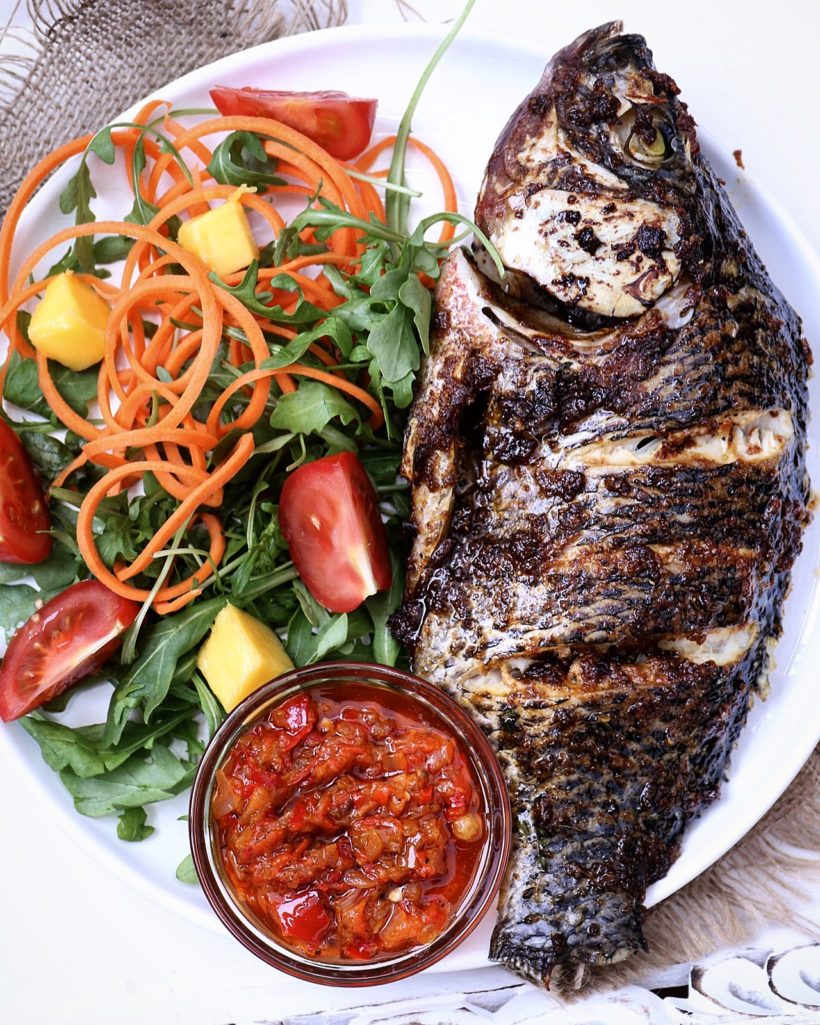 Ingredients

7 njangsa seeds
1 Tbsp Foodace Pepper soup spice.
1 Tbsp smokey sauce
1 onion (sliced)
Sea salt
¼ teaspoon freshly ground black peppercorns
2 tablespoons Maggi Liquid seasoning.
---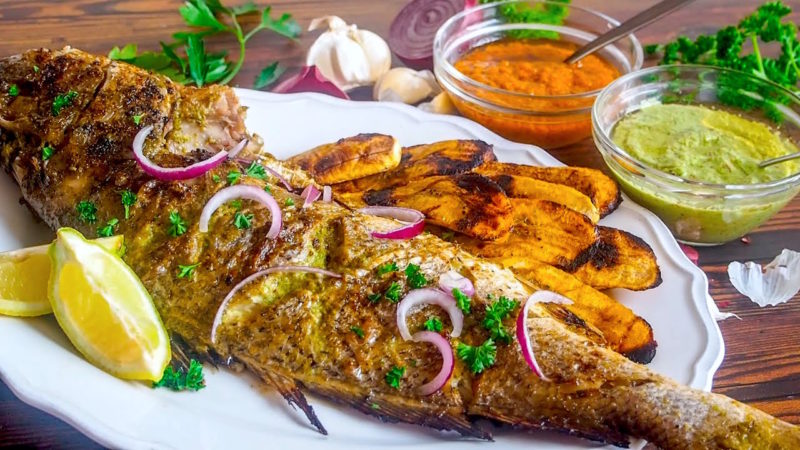 Ingredients

3

 

large fresh

 fish

 of choice, gutted

1

stalk

 

leeks

handful

 each of 

basil

, 

flat & curly

 

leaf

 parsley

8

 

garlic 

cloves

2

 

tsp

 

white pepper

2

 

Tbsp

 

Njangsa/Akpi

2 – 3

 

nuts

 pebe/ehuru

1

 

onion

thumb

-sized aridan/dawo

thumb

-size 

ginger

Salt

 and

bouillon 

cube

 

to taste

1

 

habanero pepper

 (

optional

)
---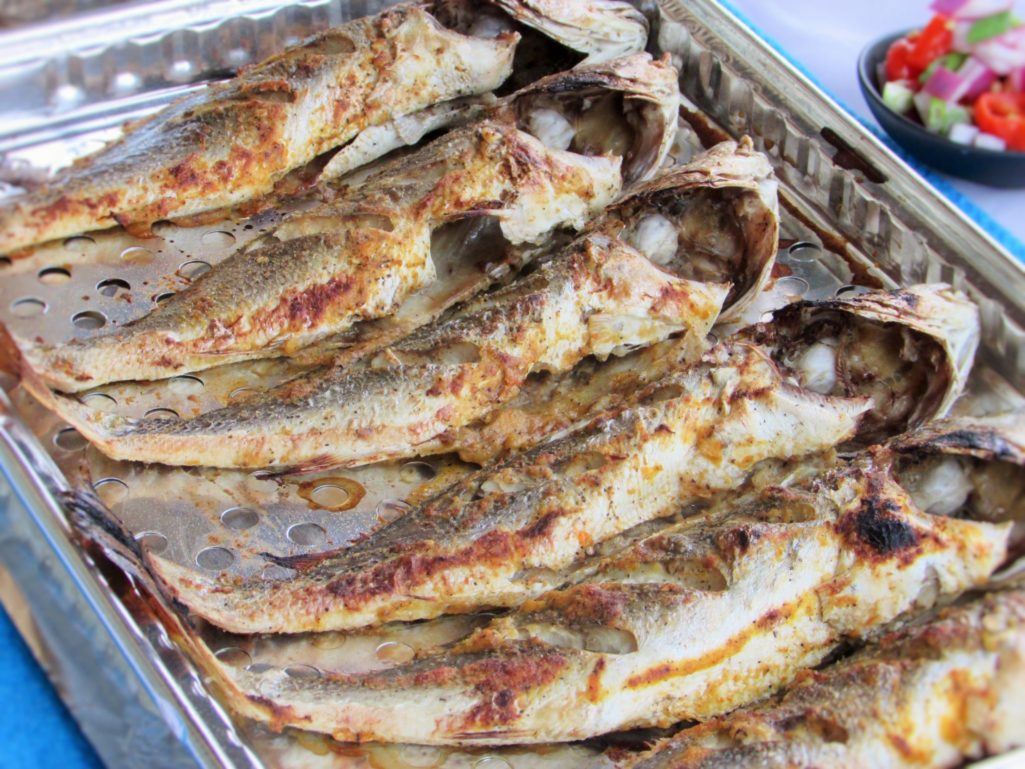 ---
Ingredients

4-6 pieces of croacker, tilapia, or cat fish
2-3 fingers of cayenne or habanero peppers (optional)
3 garlic cloves
A handful of parsley (optional)
1 knob of raw ginger
2 tsps oil
1 large onion (sliced)
1 large tomato (sliced)
1 tsp chili flakes
2 tsps vinegar
salt to taste
---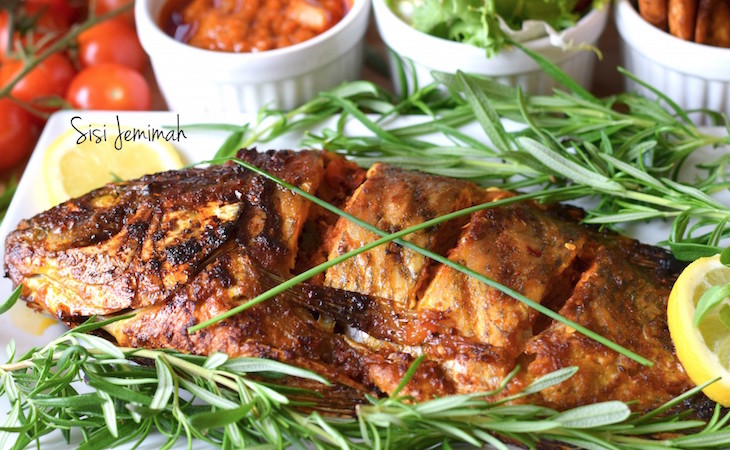 Ingredients

1 Medium size Tilapia
Olive or Vegetable Oil
1 Inch Root Ginger

½

 Teaspoon Dried Thyme

½

 Teaspoon Dried Rosemary
1 Tbsp Cayenne Pepper
6 Garlic Cloves
1 tsp Lime Juice
1 Red Bell Pepper
1 Medium Onion
2 Tbsp crushed Pepper Flakes
Salt to taste
---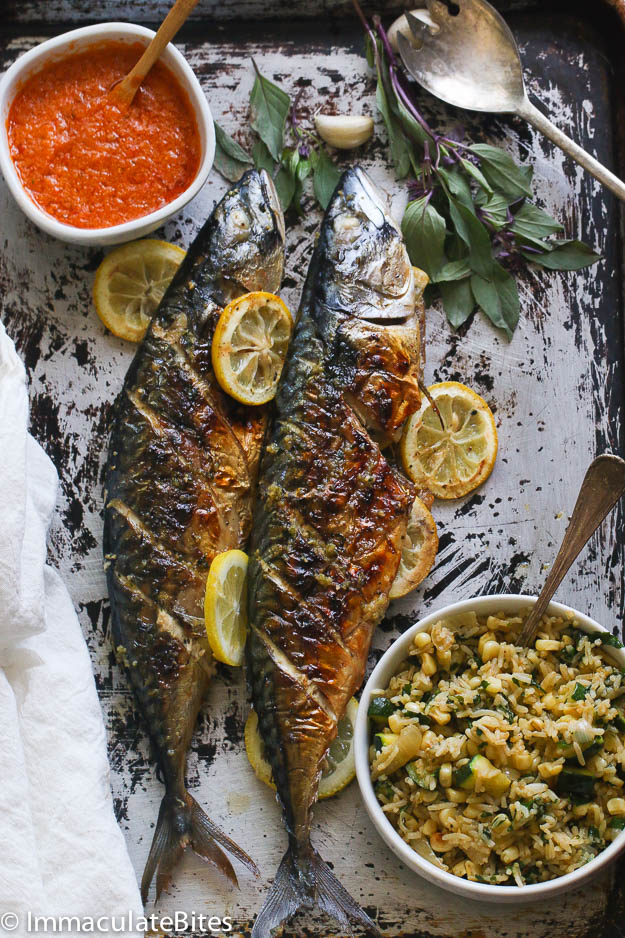 Ingredients
2-3

 

Whole Mackerel

 

about 11/2 – 2 Pounds each

Salt and Pepper to taste

3-4

 

fresh lemons

2

 

Tbsp

 

minced garlic

1 -1½

 

Tbsp

 

minced ginger

1-2

 

tsp

 

minced basil

2

 

tsps

 or more Chicken Bouillon Powder or Maggie 

such as knorr (optional)
ALSO READ: African Fish Roll (Fish pie)