Celebrate Black History Month With These 26 Amazing Soulful African Recipes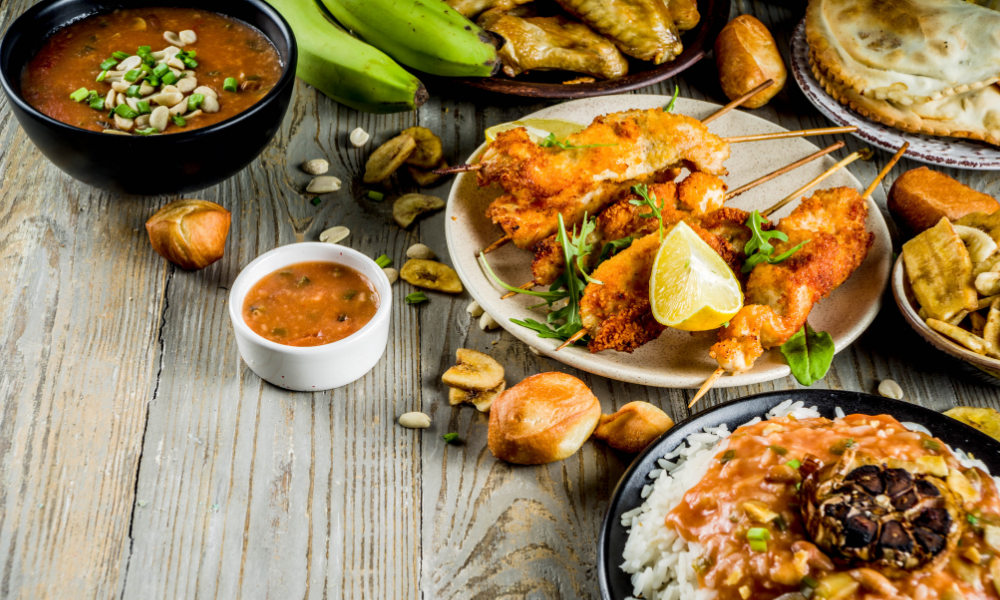 Celebrate this Black History Month and explore the flavors, cultures, and joys of African American history with soulful African recipes you can enjoy at home! We're sharing some favorite dishes that will bring flavor to your table for a meaningful way to honor contributions made by African Americans.
The importance of recognizing and celebrating Black history through food
February is a time to honor African American's contributions and achievements with Black History Month. Enjoy celebrating in the kitchen by exploring soulful African recipes passed down through generations of proud heritage!
Throughout centuries of African American history, food has served as a powerful source of comfort and pride. No matter the conditions or circumstances, soul food remains a cornerstone in many black people's lives—a symbolic gesture that binds them to their heritage and story.
As we recognize and honor Black History Month, let us take a moment to celebrate the incredible impact African American chefs have had on our nation's cuisine. From introducing new ingredients to creating dishes now enjoyed around the world, their contributions are something truly remarkable that should be remembered for years to come.
Feasting on traditional African dishes like Jollof rice, fufu, and plantains is more than just enjoying a tasty meal; it's an opportunity to celebrate the resilience of African people. These meals are steeped in history yet still managed to transcend borders so generations can share moments together over powerful plates that showcase their culture. They're truly exemplifying how food has the power of uniting us all!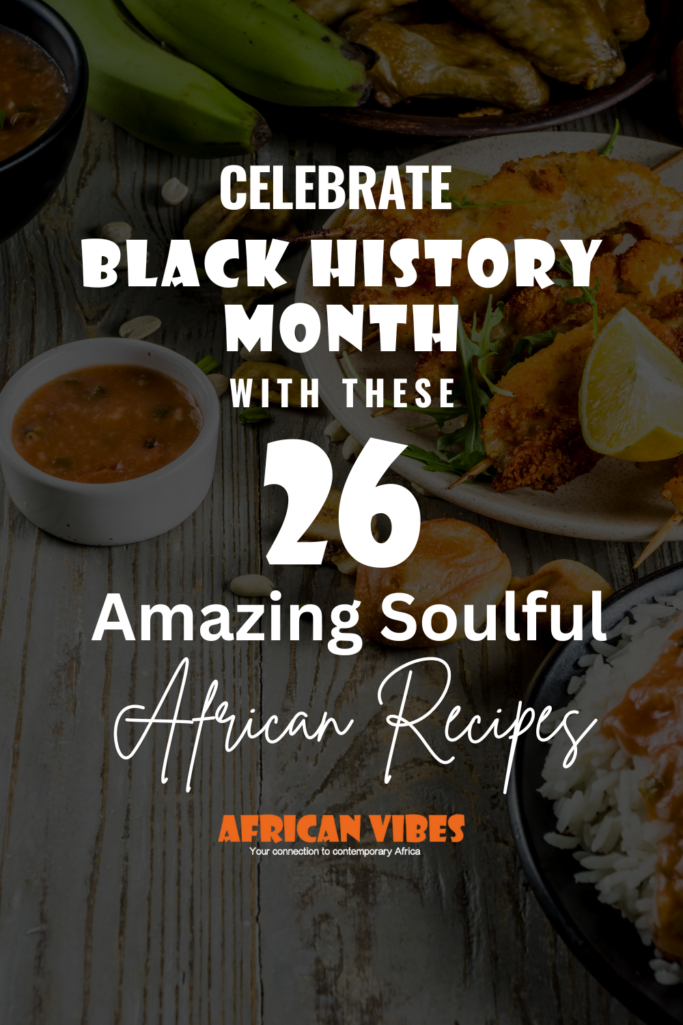 26 Soulful African Recipes to Cook to Celebrate Black History Month
#1. Popular Ethiopian Dish "Tibs"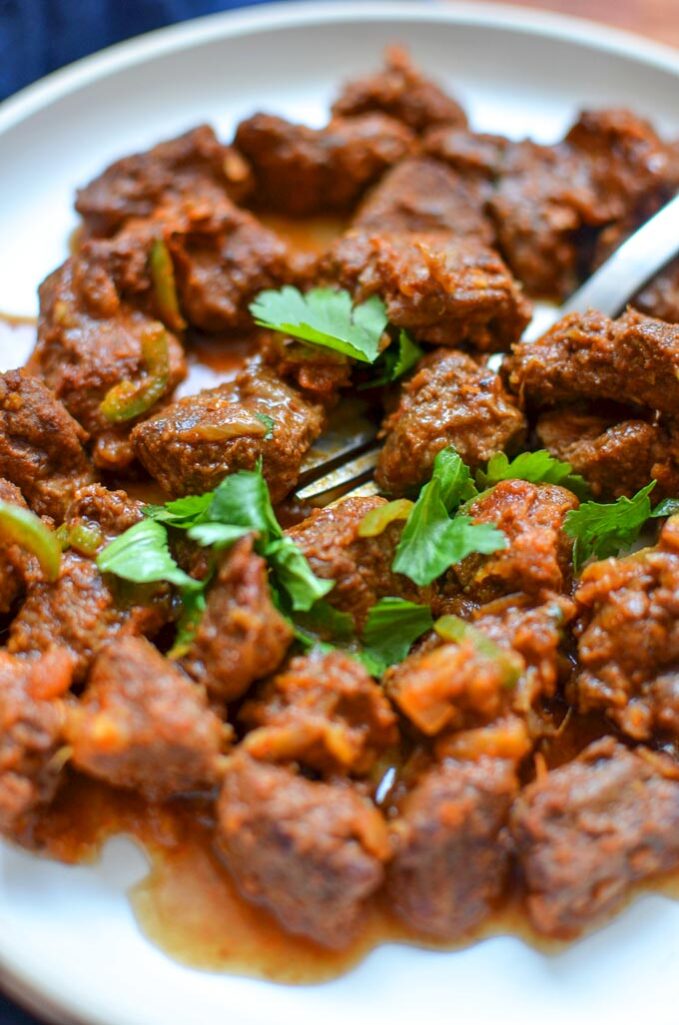 Try out some Ethiopian dishes, like the popular dish called Tibs. This tasty entree combines chopped beef, onions, peppers and tomatoes with a mix of berbere spices for an explosion of flavor. Serve it hot with a side of traditional injera flatbread and you'll be feeling the Ethiopian vibes in no time. Get the recipe here.
ALSO READ: 13 Popular African Foods You Cannot Miss In Each Region
#2. Egusi Pudding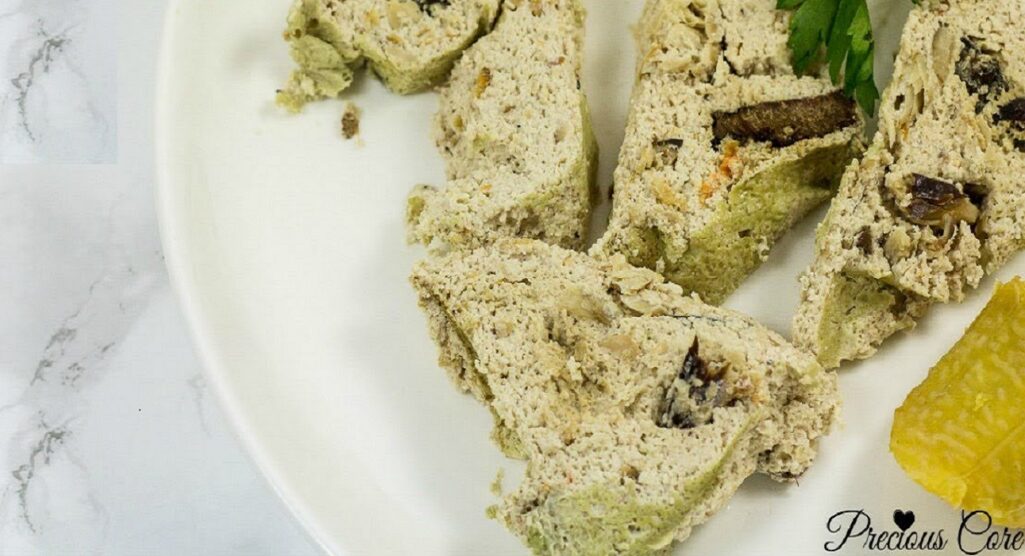 In Cameroon, West Africa, egusi pudding is made from melon seeds, blended, mixed with other ingredients, and steamed. Get the recipe here.
#3. Egusi Soup By Global Food Book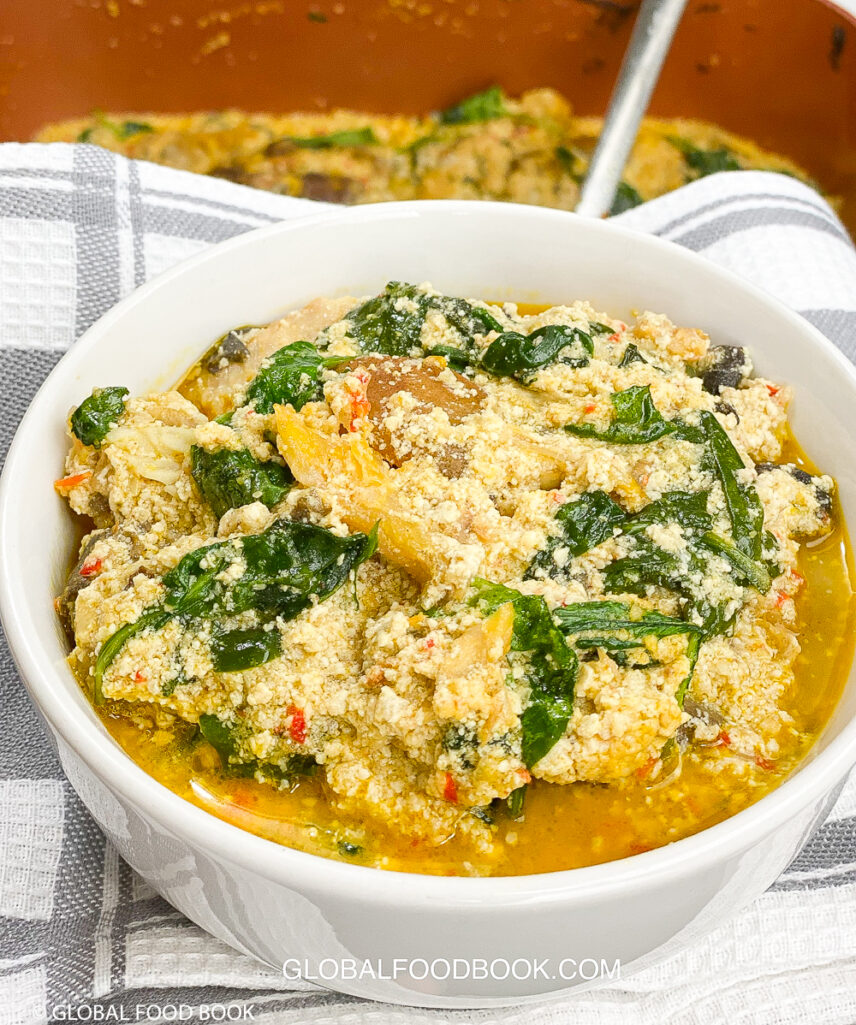 Celebrate Black History Month with a unique, mouth-watering dish: Egusi Soup! With an array of tantalizing ingredients such as egusi seeds, assorted meats, dried stockfish and spices mixed together in harmony – this savory meal will take your taste buds on an enlightening journey. So don't wait any longer and whip up something extraordinary today! Get the recipe here.
ALSO READ: 4th Of July Grills To Spice Up The Weekend
#4. One-Pot Jollof Rice that's Steeped in Flavor and Tradition By Go Dairy Free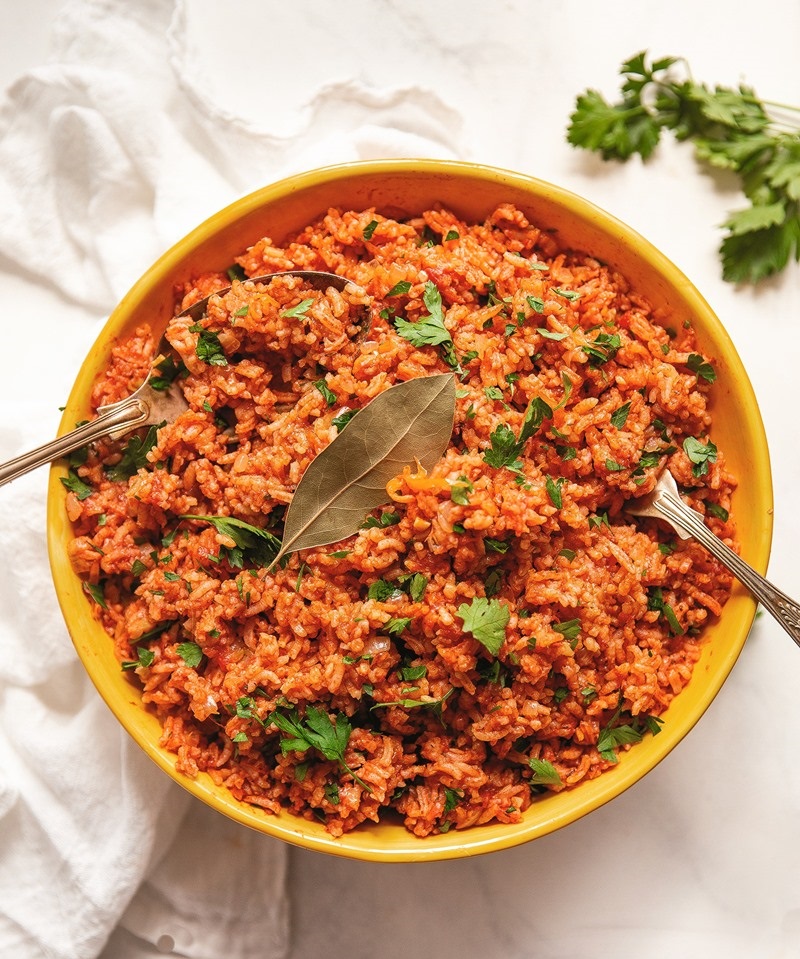 Experience a fragrant and flavorful journey into African culinary culture with One-Pot Jollof Rice! This expertly spiced one-pot dish is sure to tantalize your taste buds, providing the perfect canvas for you to create a unique and sumptuous feast. Whether it's vegetable, meat or seafood that tickles your fancy – just add them in for an all encompassing meal full of flavor, history and tradition. Enjoy hot off the pot bedazzled by its rich aroma & vibrant flavors! Get the recipe here.
#5. Peppered Snail(Spicy Nigerian Snail Dish!) By Yummy Medley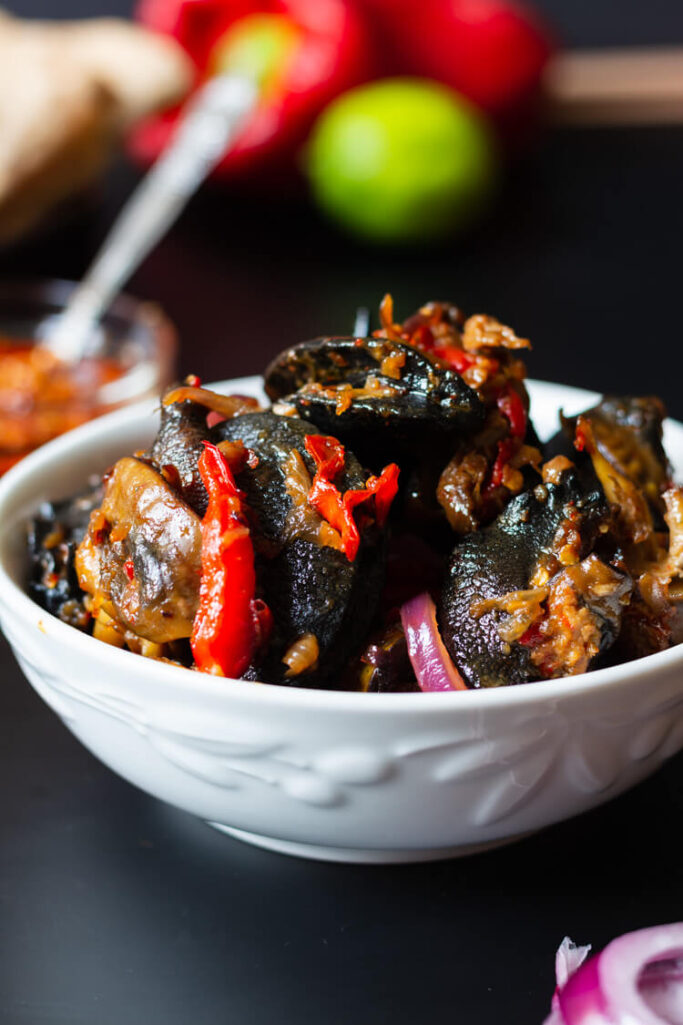 Discover a delectable combination of rich Nigerian flavors with this authentic Peppered Snail dish! With its heady blend of spices and palm oil, it's the perfect way to savor African culture while celebrating Black History Month. For seafood lovers looking for something special – your adventure starts here!
ALSO READ: Kenyan Matumbo And 6 Other Surprising African Tripe Recipes That Are Finger Licking Delicious
#6. African Drop Doughnuts Recipe (Drop Donuts) By Jayne Rain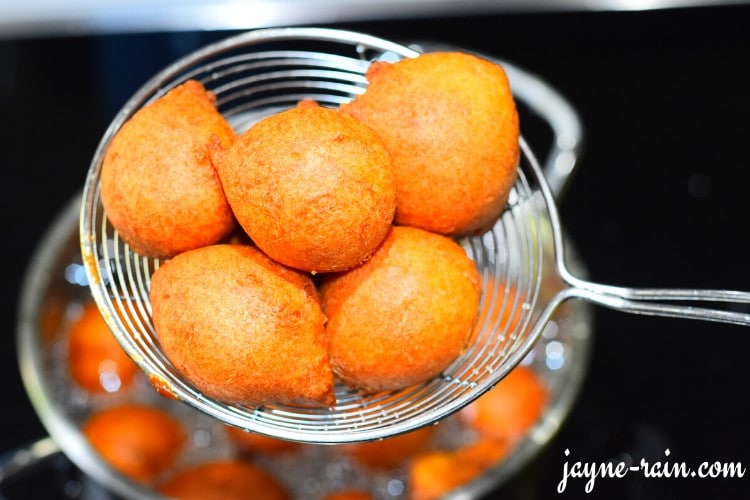 Treat yourself to Africa's sweet delight! African Drop Donuts bring Nigerian flavors right into your home, offering the perfect combination of warm and fluffy dough mixed with a touch of sweetness. Share this unique snack among friends or family for an unforgettable experience that is sure to have everyone craving more West African cuisine. It'll be like taking a trip overseas without ever leaving the table! Get the recipe here.
#7. Asun (Spicy Roast Goat) By African Bites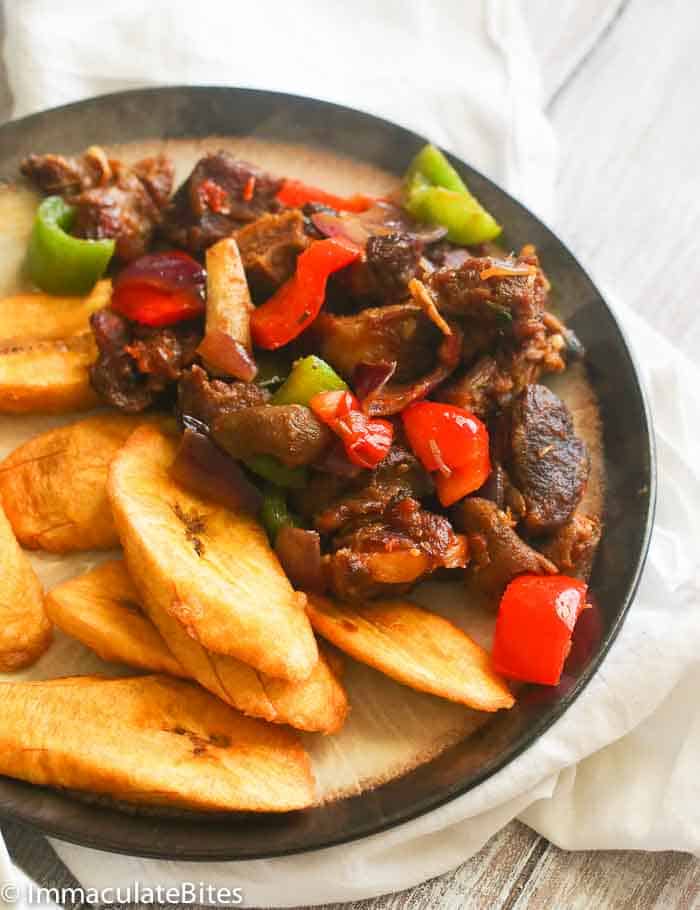 Embrace the flavor of traditional African cuisine this Black History Month with Asun's mouthwatering roasted goat meat. Savour a delectable marinade featuring pepper and scotch bonnet, plus an accompanying feast including Akara (black-eyed pea fritters), plantain -and more! Treat your taste buds to an exotic culinary adventure today! Get the recipe here.
ALSO READ: 25 Inspired Vegan African Recipes From All Over The Continent
#8. Samosa Recipe By Immaculate Bites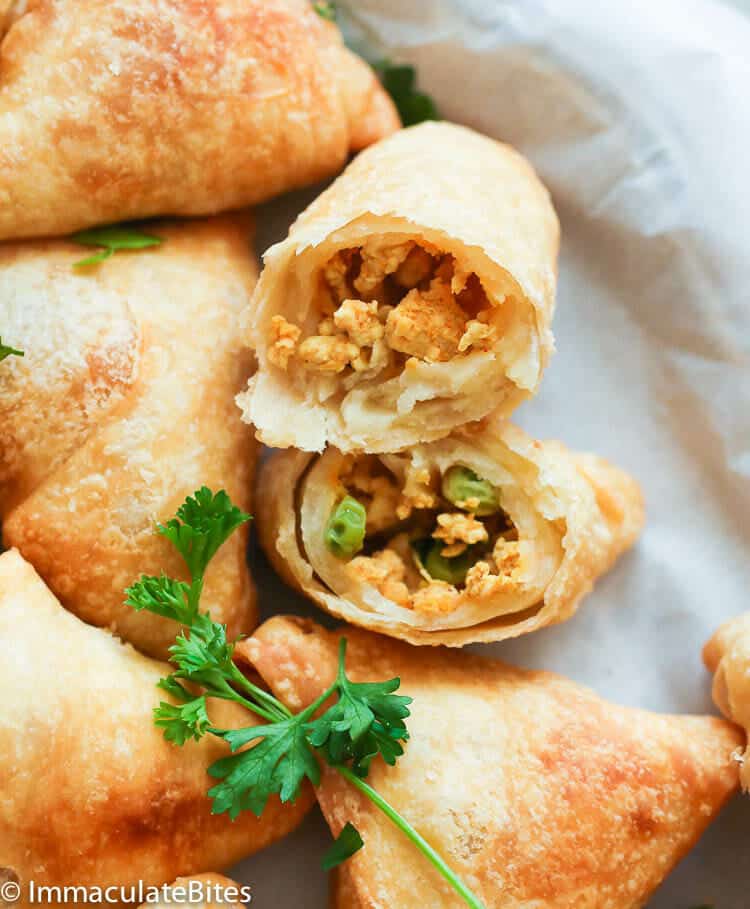 Savour every bite into these light and crispy pastries, filled to perfection with glorious spices like cumin, ginger, and coriander! It's an ideal appetizer for any festive occasion. So go get ready to indulge in this epic feast of samosas!
#9. African Kale Stew By Worldly Treat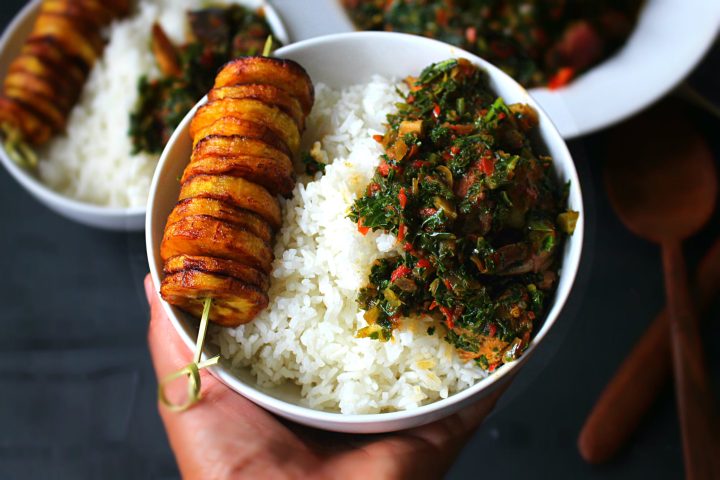 African Kale Stew is a traditional West African stew, that combines vibrant spices with kale, tomatoes and beans for a hearty, wholesome meal.Once everything is cooked, the kale softens and the flavors meld together. Serve this flavorful and nutritious stew over rice or with crusty bread and enjoy! Celebrate Black History Month and African culture with this delicious Soulful African Recipe – African Kale Stew. Get the recipe here.
ALSO READ: 32 Must-Have Dazzling New Year's Eve African Dinner Recipes
#10. Unripe Plantain Porridge By My Diaspora Kitchen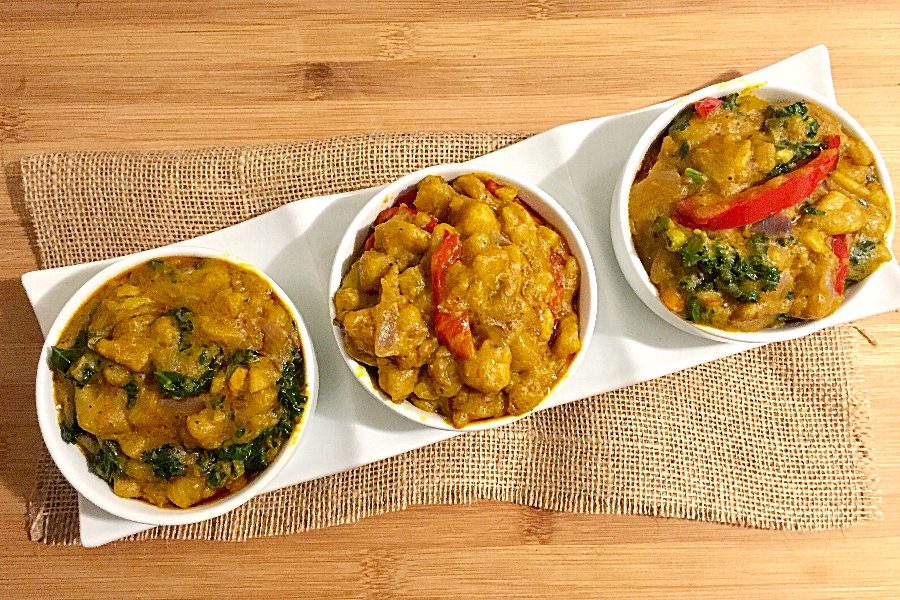 This African soulful recipe is traditionally found in West African homes. Unripe plantains are used to make this flavorful and hearty porridge. Get the recipe here.
#11. Efo Riro By My Active Kitchen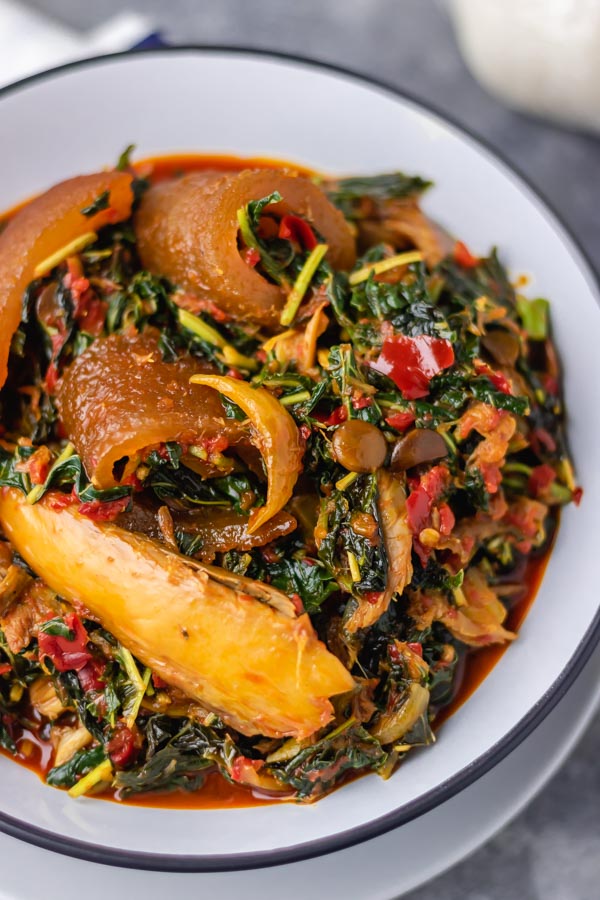 Efo Riro is a delicious and vibrant West African vegetable dish, traditionally found in Yoruba cuisine. This flavorful stew is made with fresh vegetables such as spinach, bell peppers and tomatoes, as well as some fragrant ingredients like onions, garlic and ginger. To start, sauté the onion, garlic and ginger in oil until fragrant. Then add in your choice of vegetables, like spinach, bell peppers and tomatoes. Simmer until the vegetables are tender, then season with salt, pepper and bouillon cube or powder. You could also add some protein to the dish, like ground beef, smoked turkey or shrimp. This will give the stew an extra depth of flavor. Finally, garnish with some freshly chopped parsley and enjoy! Efo Riro is a soulful, vibrant and nutritious stew – perfect for lunch or dinner. Get the recipe here.
ALSO READ: 9 Shakshuka Recipe Finger-Licking Variations For Summer Holiday
#12. West African Tsire Koftas By Australia's Best Recipes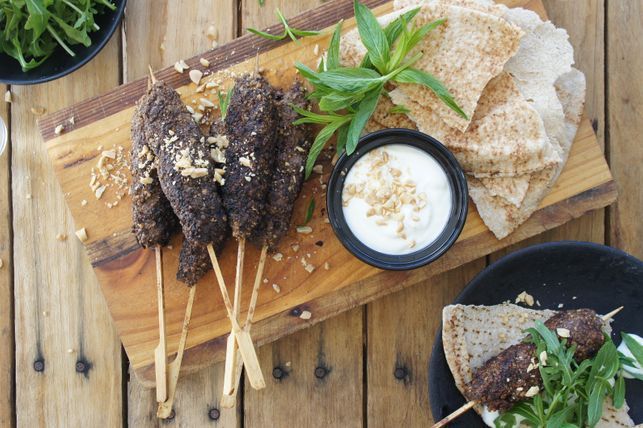 West African Tsire Koftas are a delicious and flavorful dish. A spicy minced lamb rolled in ground peanuts and mixed spices, then grilled or barbecued to perfection. This traditional West African dish is often served with rice or couscous on the side. Enjoy your West African Tsire Koftas! Get the recipe here.
#13. West African Fufu By Chef Lola's Kitchen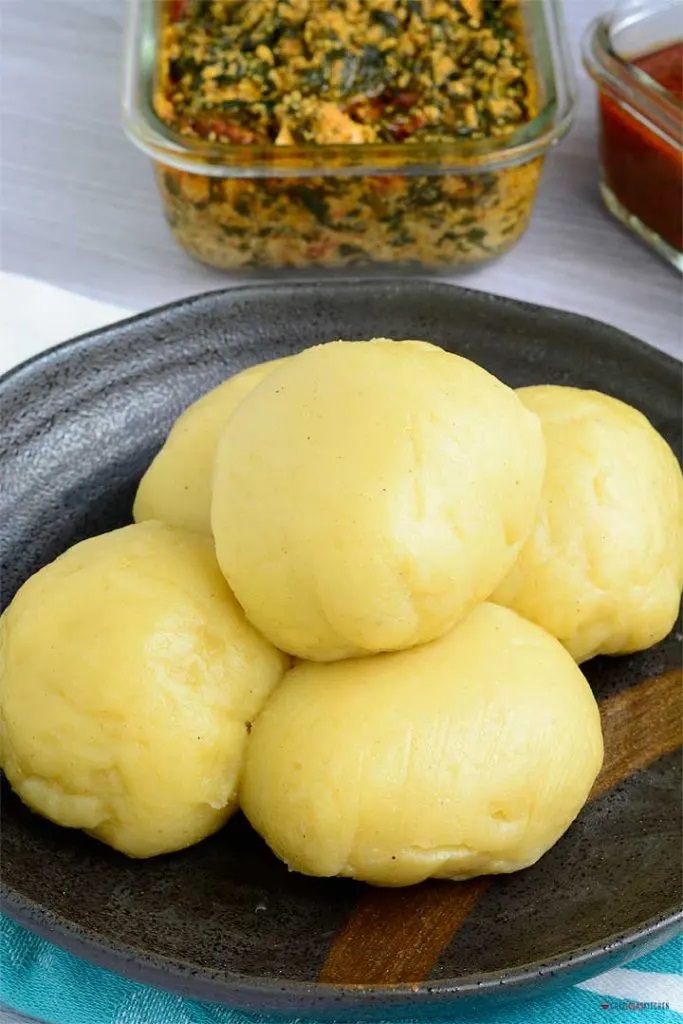 Enjoy a taste of West Africa with Fufu! This traditional dish is an essential element in the cuisine of many countries on the continent, typically made from boiled and mashed cassava or plantains. It's even better when served alongside stewed vegetables and proteins – plus you can form it into balls for added convenience. So why not try your hand at making this classic meal to get a real sense of African culture? Get the recipe here.
ALSO READ: 6 Mouth Watering Nigerian MoiMoi Recipe Variations
#14. East African-Inspired Coconut Curry Rice (Wali Wanazi) By Foods From Africa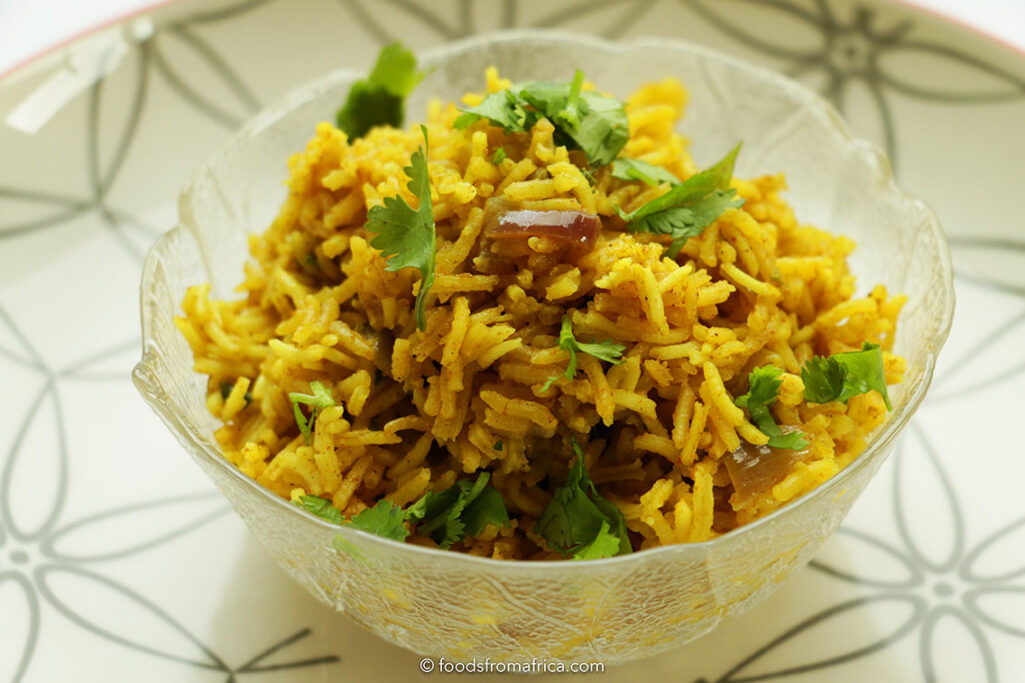 Indulge in a taste of East Africa with this aromatic and flavorful Coconut Curry Rice! Start by heating oil and adding your favorite spices, like cumin, coriander, turmeric or chili powder. Then sauté the onion & garlic until softened before stir-frying the rice for a few minutes. Add coconut milk & vegetable stock to bring it all together – simmering on low heat ensures that each grain is perfectly cooked through. Finally mix in peas tomatoes plus some fresh chopped cilantro – you'd better start making room on your plate because Wali Wanazi's delicious work of art awaits! Get the recipe.
#15. Assorted Meat Pepper Soup(Party Style Pepper Soup) By Sisi Jemimah's Recipes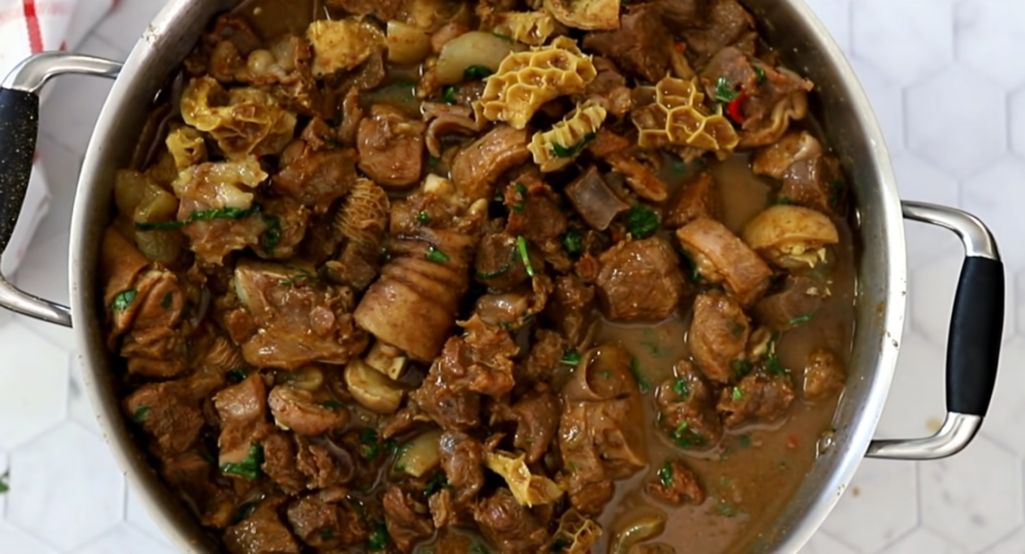 Treat your tastebuds to the traditional flavors of West African cuisine with a bowl of Assorted Meat Pepper Soup. This delicious soup packs in an intense flavor and hearty texture from its combination of beef, goat's meat and fresh vegetables subtly spiced for an unforgettable taste experience! Get the recipe here.
ALSO READ: 11 African Food Bloggers Every Foodie Must Follow
#16. Spicy Goat Head Recipe Without Potash By Tasty City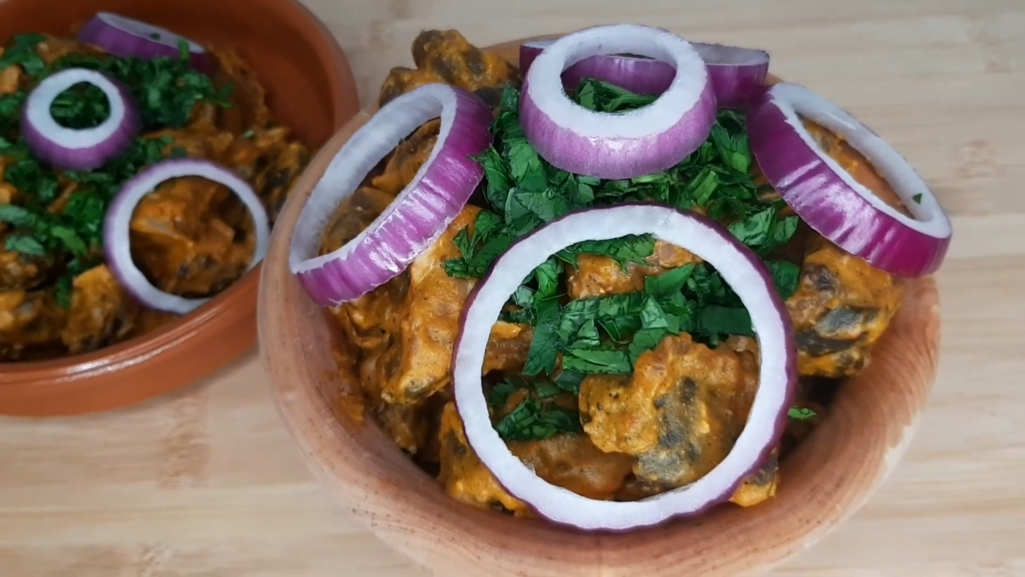 Satisfy your tastebuds with an explosion of West African flavors! This Spicy Goat Head Recipe Without Potash is a traditional and hearty dish that tantalizes the senses. Start by searing fresh goat head pieces in onions, garlic and tomato paste for richness – then balance it out with savory spices like chilli powder, paprika, cumin and pepper. Finally simmer bell peppers until they are tender resulting in this mouthwatering stew-like creation which pairs perfectly with steamed rice. Enjoy the unique delight of authentic West African cuisine! Get the recipe here.
#17. Samp with Fresh Mealies By Ina Paarman's Kitchen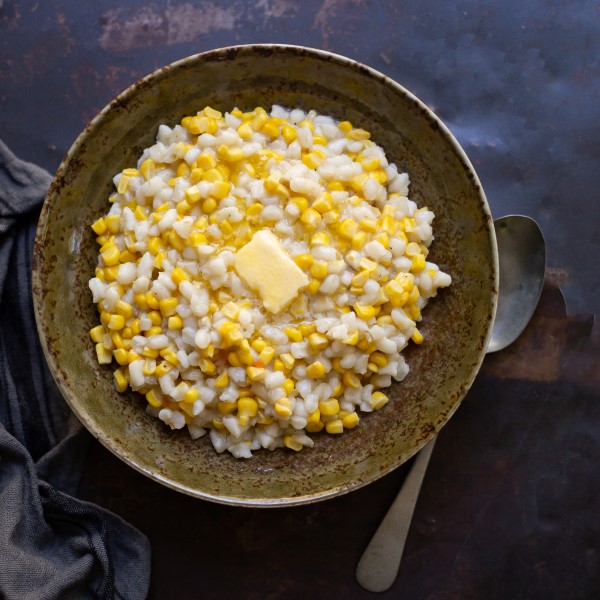 Comfort food at its finest – Samp with Fresh Mealies is the tastiest dish to come out of South Africa. This savory meal has become a traditional favorite amongst locals, and they even gave it an interesting name: 'samp', which comes from the Narragansett word nasaump! It's also known in New England as cereal mash or "samp." Try this delicious treat today and experience true South African cuisine! Get the recipe here.
ALSO READ: 29 Heavenly Christmas Foods From Around Africa
#18. Ogbono Soup With Okro By Global Food Book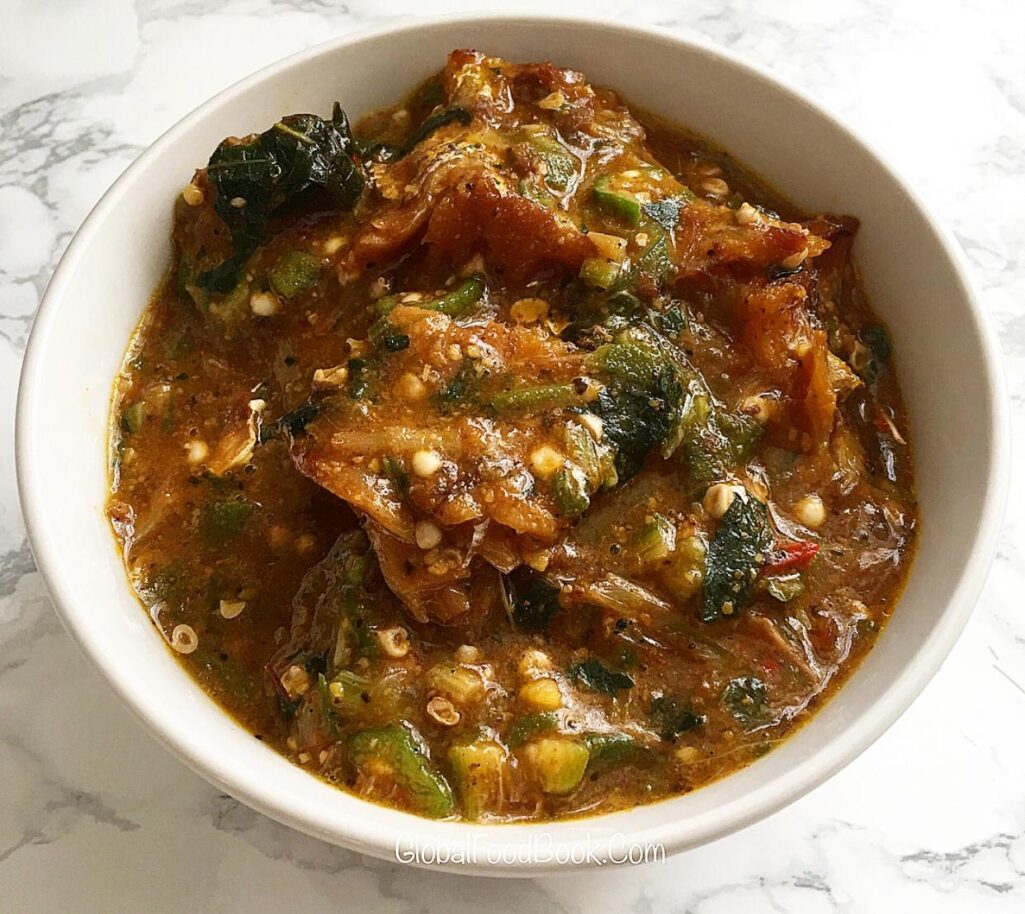 A classic West African dish, Ogbono Soup with Okra is packed full of flavor and nutrition. Begin by sautéing onion, garlic, and ginger in oil until fragrant before adding ogbono seeds to the mix. Then, pour in vegetable or fish stock, tomato paste and chilli powder before simmering until tender. Take it a step further by stirring in okra for an extra crunchy texture and pumpkin leaves to bring added depth of flavor – your taste buds will be tantalized! Serve it over mashed yam fufu or eba for a truly enjoyable experience every time! Get the recipe here.
#19.Shakshuka (North African–Style Poached Eggs in Spicy Tomato Sauce)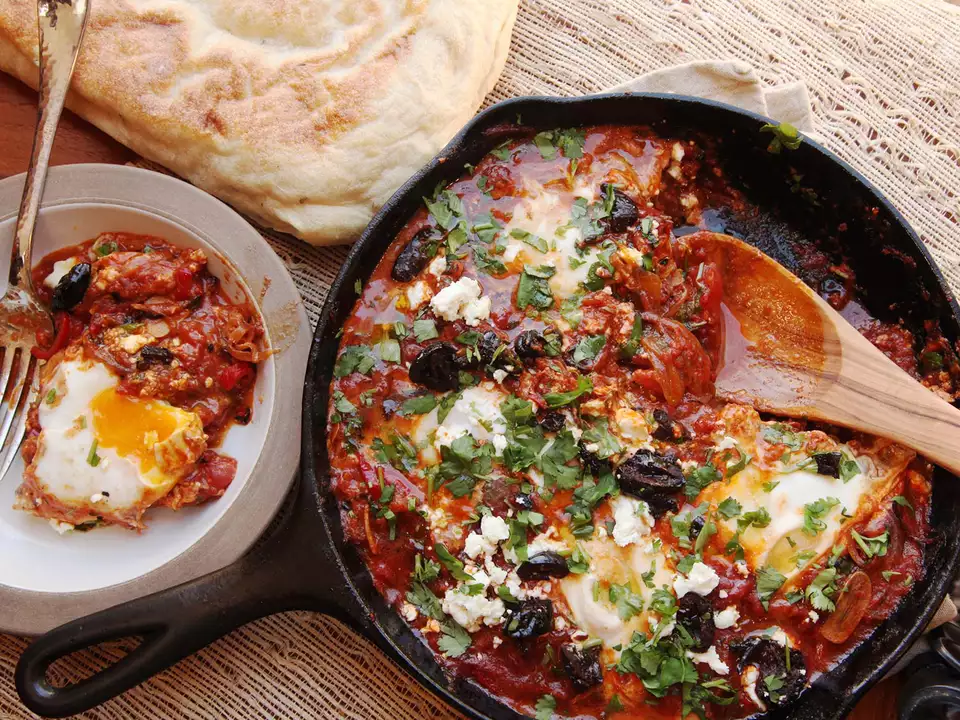 For a truly tantalizing culinary adventure, try Shakshuka! This North African–Style Poached Eggs in Spicy Tomato Sauce dish packs plenty of flavor with fragrant spices and fresh vegetables. Start by heating some oil in the pan and sautéing onion, garlic & ginger until aromatic. Then stir tomato sauce, chilli powder, cumin & paprika into the mix before creating small nests for your poached eggs to nestle into – you can tailor cooking time according to personal preference. Finally garnish with freshly chopped parsley and serve up an exciting brunch or dinner experience that won't be soon forgotten! Get the recipe here.
ALSO READ: Which Bobotie Recipe From These 10 Food Bloggers Is Your Favorite?
#20. Doro Wat -Ethiopian Chicken Stew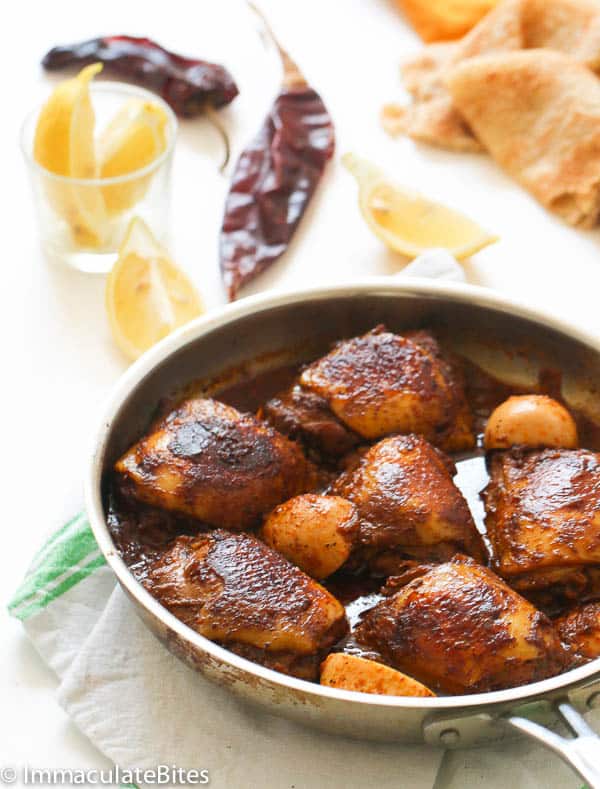 Experience a truly unique flavor with Doro Wat, an essential dish in Ethiopian cuisine. This deliciously comforting stew is filled to the brim with chicken, freshly picked vegetables and aromatic spices cooked slowly into a flavorful tomato sauce – sure to ignite your taste buds! Get the recipe here
#21. Kenyan Matumbo (Tripe)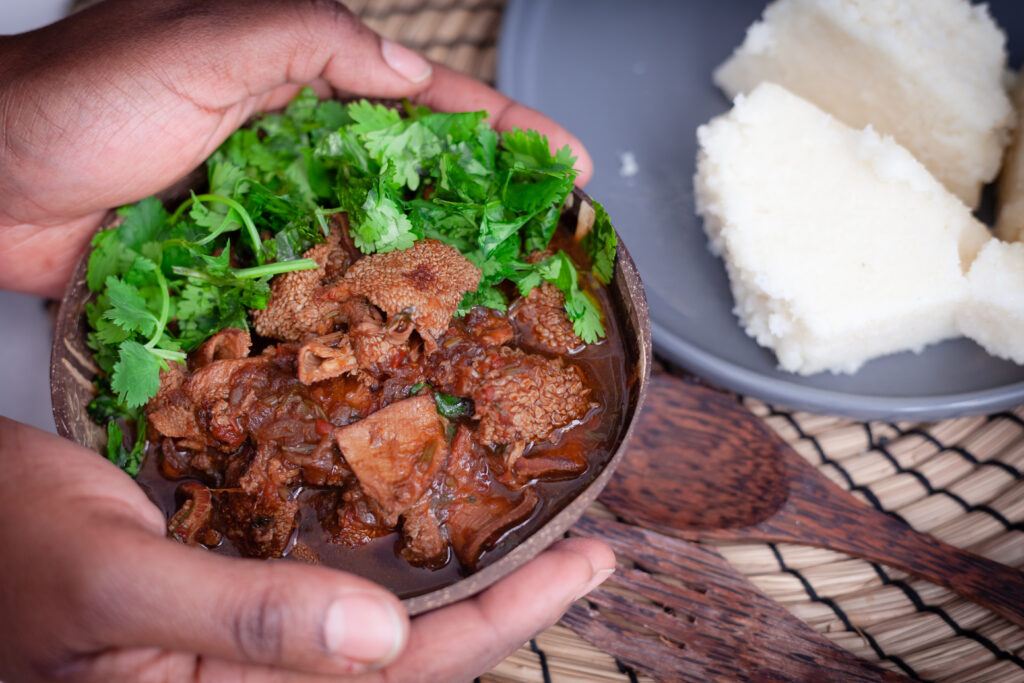 Celebrate Black History Month with a traditional Kenyan dish – Matumbo! Also known as tripe, this savory stew is made with beef or goat stomach, slow-cooked in a flavorful blend of herbs and spices. Matumbo is usually served steamed with a side of rice or ugali – a popular African staple made from corn meal. Enjoy this soulful and comforting dish for your next celebration! Get the recipe here.
ALSO READ: These 10 Tajine Recipes Will Warm Your Home
#22. Tripe recipe (maguru/mogodu ulusu)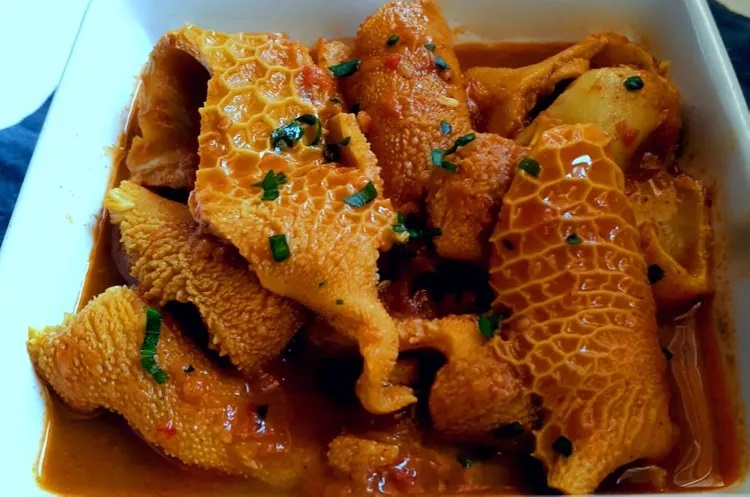 Enjoy a flavorful and meaningful tribute to African cuisine this Black History Month with Maguru/Mogodu Ulusu. This traditional soulful dish brings together the aromas of garlic, onion, ginger and savory peanut sauce – simmering all day long for you to indulge in its profound flavors alongside ugali or rice! Indulge your taste buds while honoring our precious history – explore an exciting new recipe that is sure to be a hit around the dinner table. Get the recipe here.
#23. Kalembula-Zambian Food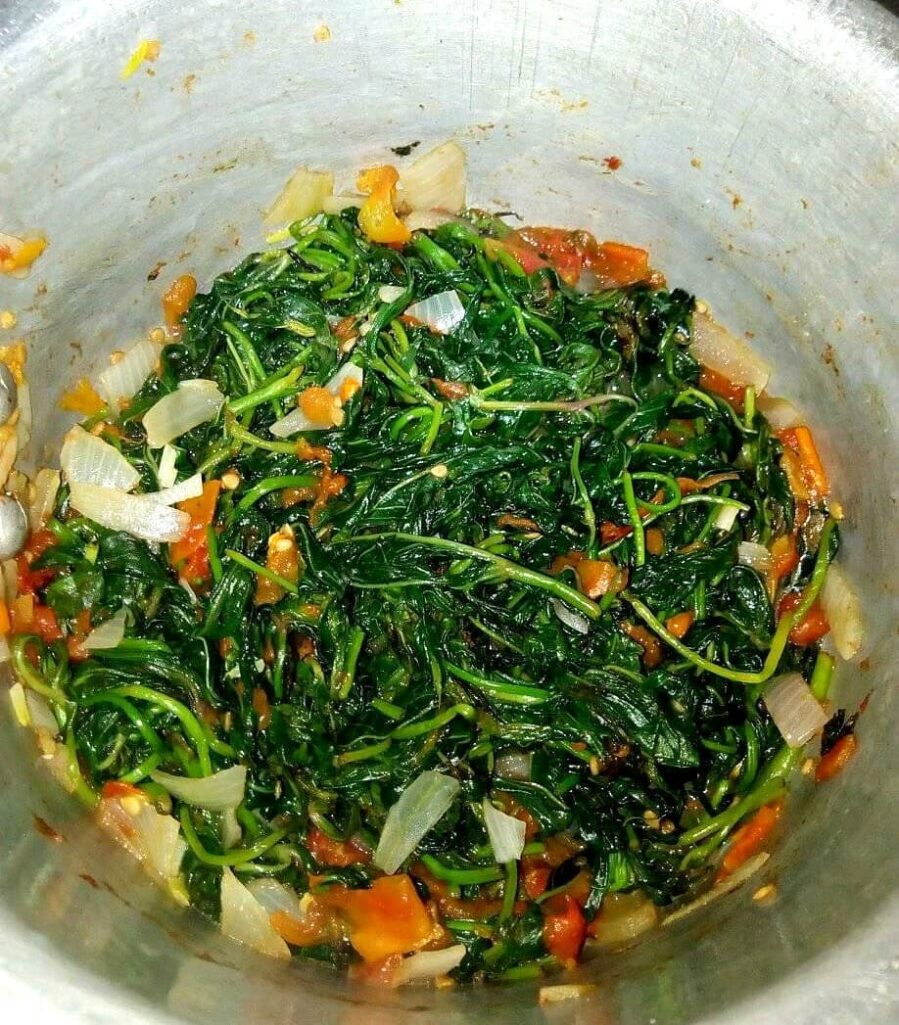 Enjoy Zambian delicacies with the flavorful dish of Kalembula – Sweet Potato leaves! It's easy to prepare and only takes a short period of time. Perfectly paired with nshima (pap) or beef, fish or Kapenta for added protein boost, you can fry this nutritious vegetable for an inviting meal in no time. Check out your favorite recipe online today and tantalize your taste buds! Get the recipe here.
ALSO READ: Ever Cooked West African Egusi Soup Recipes? Here Are 10 Delicious Variations To Choose From
#24. Sadza – Ugali (African Cornmeal)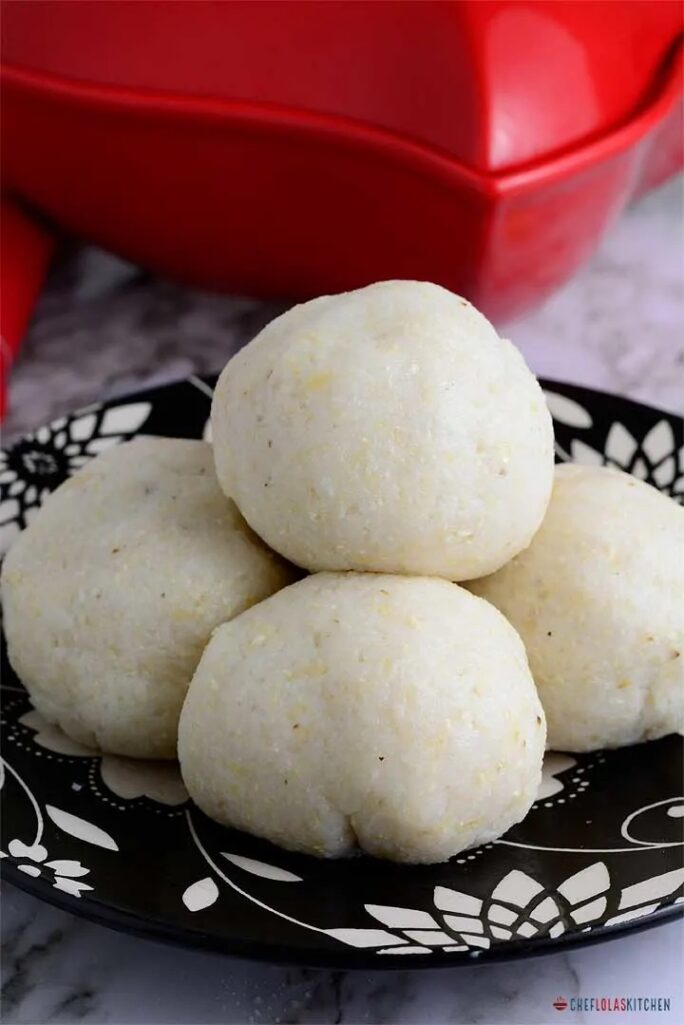 Sadza is a beloved dish throughout Africa, particularly in South and East African areas. It's made from super finely ground white cornmeal (popularly known as mealie meal) that gives it a thick porridge-like texture – think thicker than polenta! This customary side often appears next to soups or stews, adding comforting flavor alongside hearty meats and vegetables. Get the recipe here.
#25. Afang Soup (Spinach And Okazi Leaves)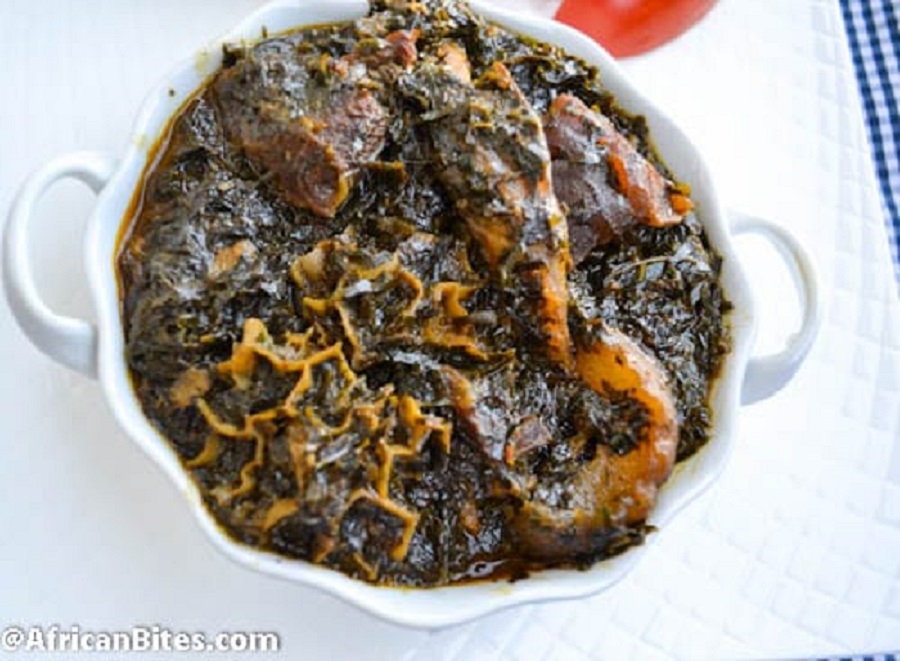 Afang Soup is a nutrient-rich dish that brings together the amazing flavors of spinach and Okazi leaves with your favorite seasonings. This unique texture will add an extra level of flavor to any meal – perfect for those looking for new, healthy ways to enjoy their vegetables! Enjoy this soup alongside some comforting starches like plantains or yams for an unbeatable combination. Get the recipe here.
#26. Goat Dry Fry With Collard Greens And Ugali 
A traditional Kenyan favorite, Mbuzi-Ugali-Sukuma Wiki na Kachumbari offers a comforting blend of flavors. This dish begins with searing the goat meat before slow cooking it along with garlic, ginger and herbs to create an aromatic glaze that adds depth to each bite. Its combination of collard greens, Ugalee and Kachumbar makes this flavorful comfort food hard to resist! Get the recipe here.
ALSO READ: 9 Unconventional Jollof Rice recipes for World Jollof Rice Day
Conclusion
This February, let us savor the memory of African cultures with a tantalizing selection of soulful recipes. From delicious stews to spice-filled sides – these 26 dishes offer an opportunity for reflection and celebration during Black History Month. Take this chance to honor those that have come before us by enjoying the flavors they loved!