5 Efo Riro Recipe Variations You Need To Try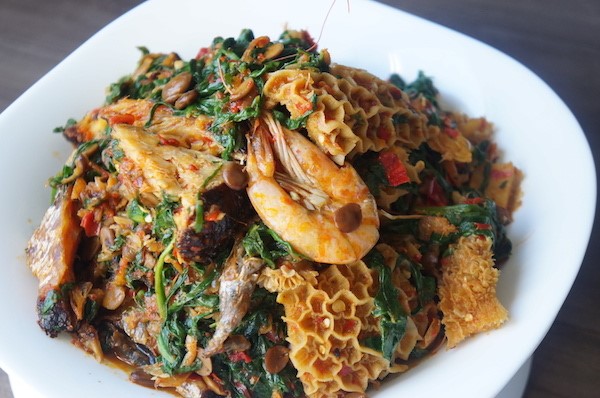 Efo riro is a famous cuisine in West Africa that originated from Yorubaland in modern-day Nigeria. However, love for this cuisine has spilled into neighboring Togo and Benin in West Africa. This vegetable stew, native to the Yoruba people, is prepared with three major ingredients namely:
Nigerian spinach called efo Shoko or efo tete in Yoruba
Palm oil
Fermented locust beans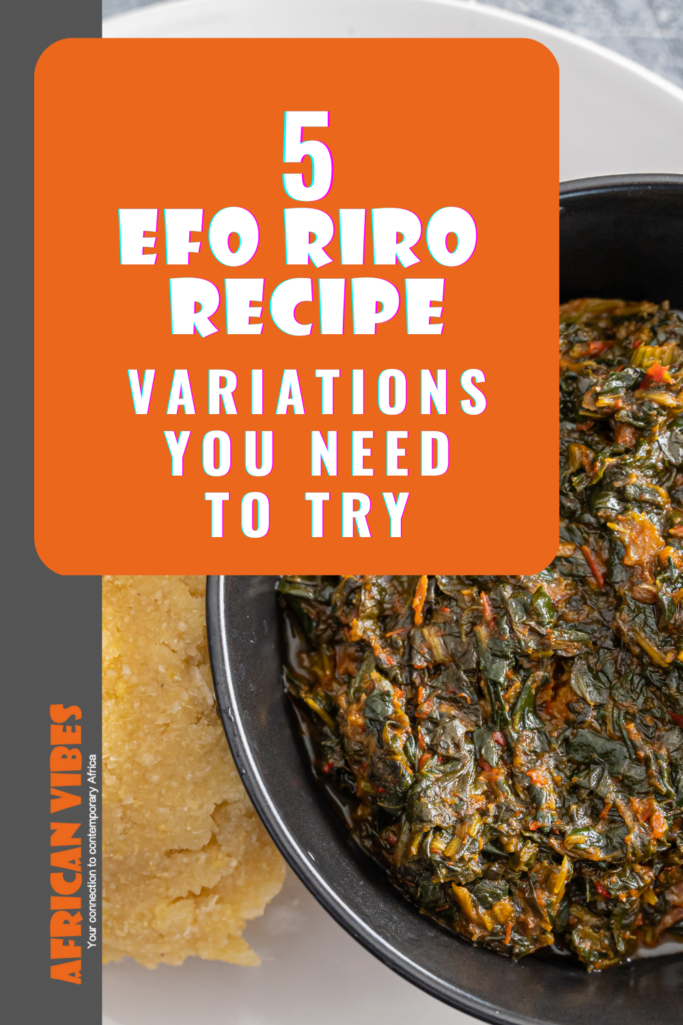 It is a highly nutritious soup that contains spinach which is highly rich in Vitamins (A, B, C, and K), Folate, Manganese, Magnesium, and Iron.
ALSO READ: 24 Easy Meals You Can Make With Goat Meat
What Is the English Name for Efo riro?
Efo Riro cuisine of the Yoruba people is made out of spinach. The word Efo riro is derived from the Yoruba language, spoken in Nigeria. The term Efo means "green leafy vegetable" or "spinach" while riro means to stir. So, Efo riro literarily translates to Spinach stir.
Who Should Not Eat Spinach?
Eating too much Efo riro cuisine or spinach can interfere with the body's ability to absorb mineral salts. People who are taking blood thinners should consult their doctor before taking large amounts of spinach. Also, since spinach is high in vitamin K1, people who are prone to kidney stones would want to avoid consuming a lot of it.
What is the Botanical Name for Efo tete?
Spinach is a leafy plant native to central and western Asia. Its botanical classification is as follows;
Order: Caryophyllales
Family: Amaranthaceae
Its scientific name is Spinacea oleracea
ALSO READ: 25 Inspired Vegan African Recipes From All Over The Continent
5 Variations of Efo riro

#1: Popular Yoruba's Efo Riro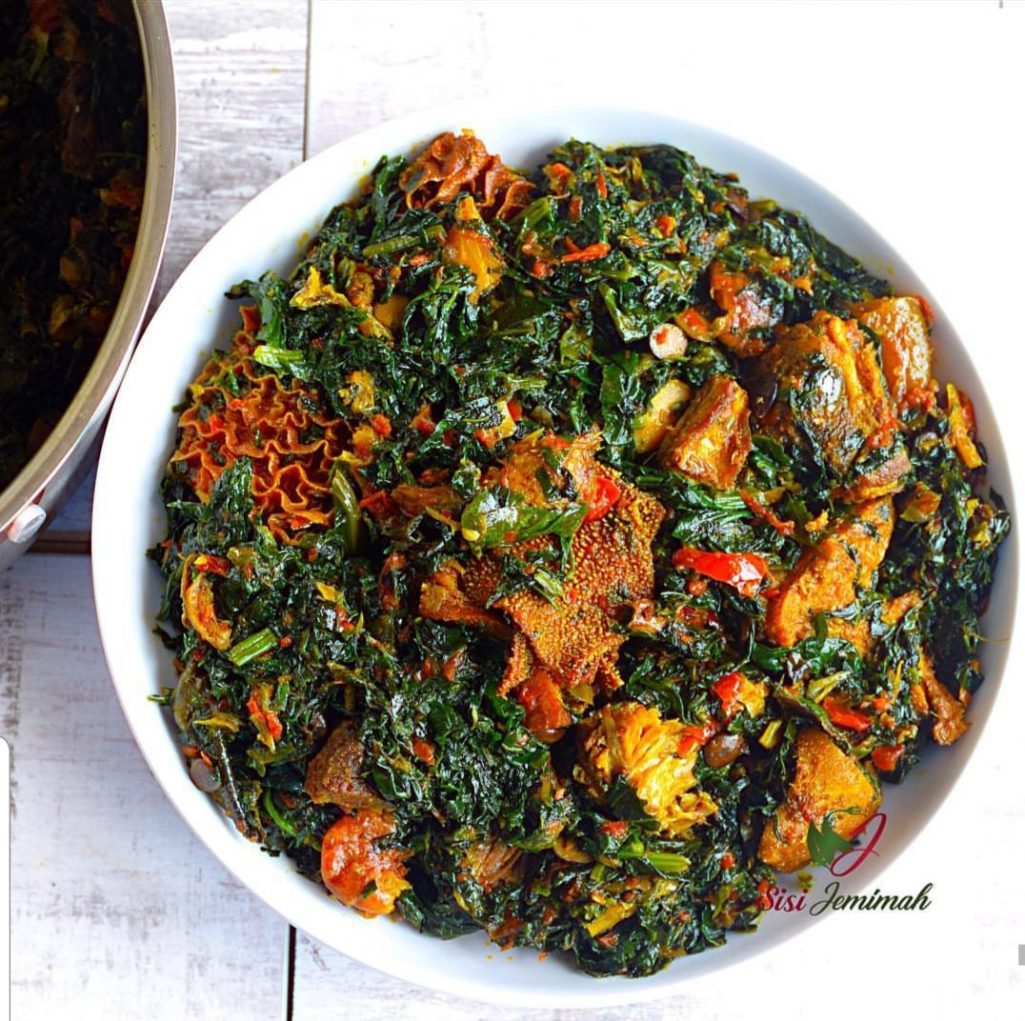 According to Jemimah, Efo riro cuisine is quite an easy dish to prepare, as long as you follow the major instructions and requirements. "One major rule to keep in mind while preparing Efo riro cuisine is that tomatoes are not to be used at all costs. All you need are bell peppers and scotch bonnets," says Jemimah. Get Recipe Here
#2: Spinach Stew Using Beef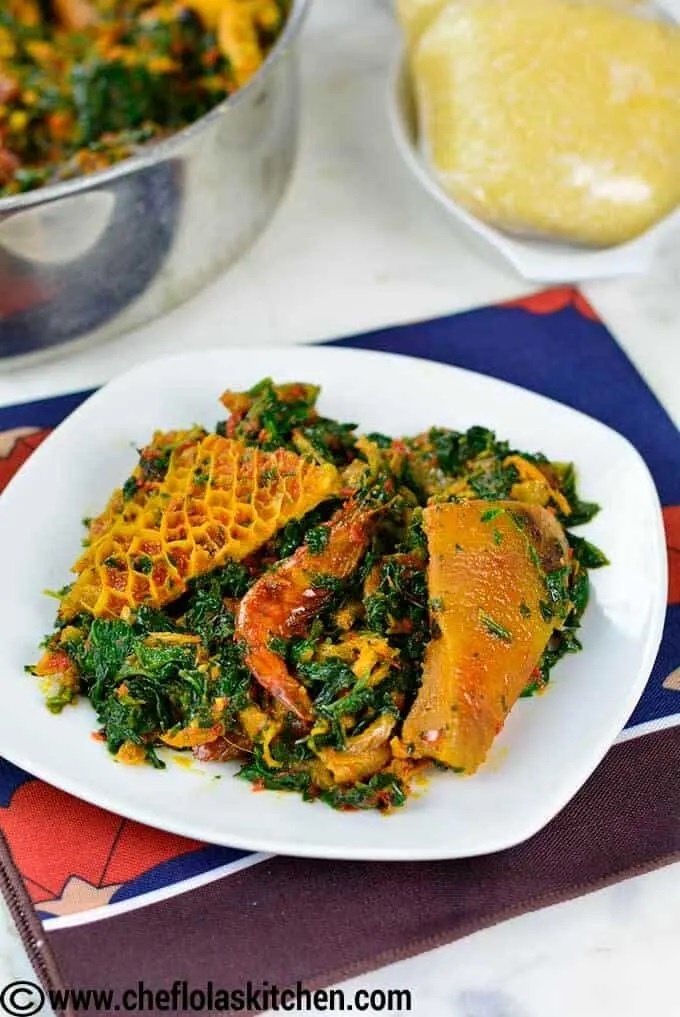 According to chef Lola, Efo riro cuisine is a one-pot soup with layers of flavors. Chef Lola claims that even though it means stirred vegetables, we just don't stir it by itself. We need to stir it with a rich pepper sauce loaded with meat or fish of your choice. Get Recipe Here
#3: Efo Riro Yoruba Style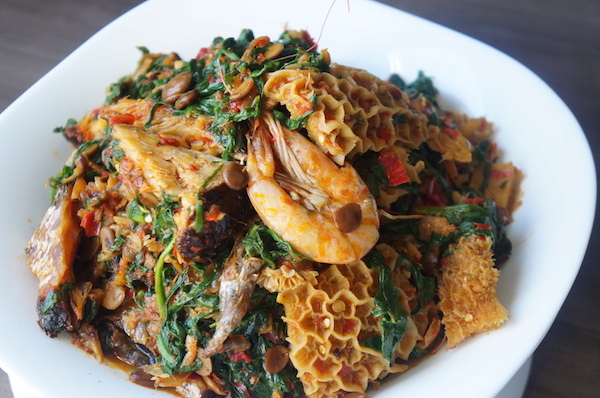 Ronhe Edoho, the food blogger for 9jafoodie, says that Efo isn't Efo if you have a situation where the Efo sits on one side of the bowl and the water migrates to the other side of the bowl. If Efo riro cuisine is made right, you should not have that situation. Every ingredient should blend into a homogenous mix. Get Recipe Here
#4: Yoruba Vegetable Soup Using Fried Tilapia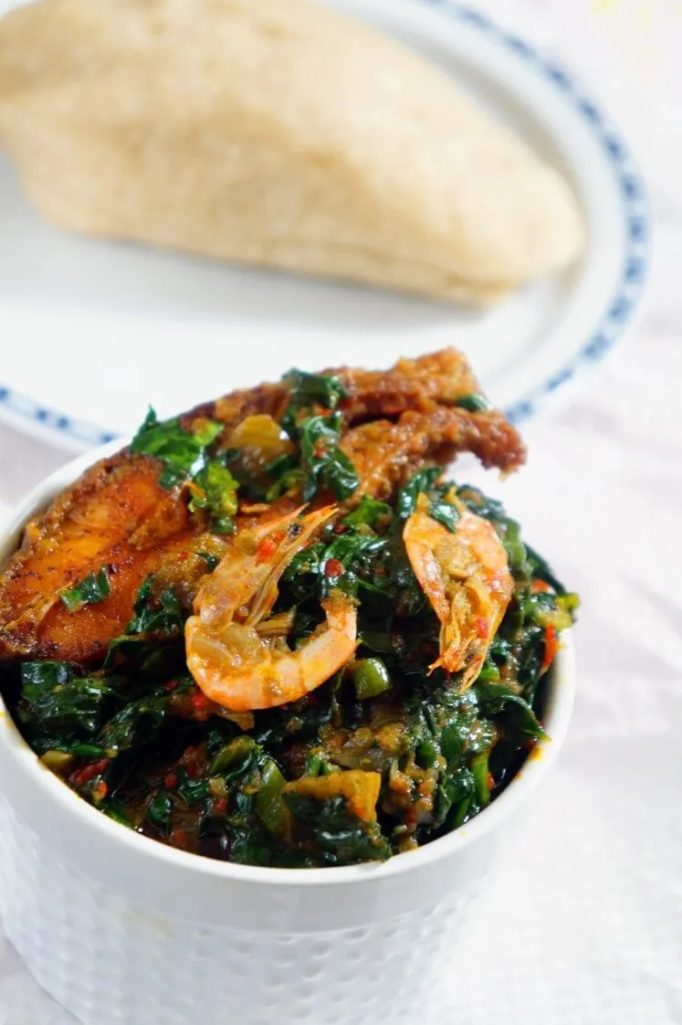 Unlike the other bloggers who think tomatoes are not advisable when it comes to this spinach soup, Yummy Medley says that she prefers the sweet and sour flavor that tomatoes add to this soup. If your year's resolution is focusing on a healthier diet, then Efo riro cuisine is a good way of having the vegetables that suit your healthy diet. Get Recipe Here
ALSO READ: 13 Afrocentric Wedding Cake Ideas
#5: Nigerian Spinach Stew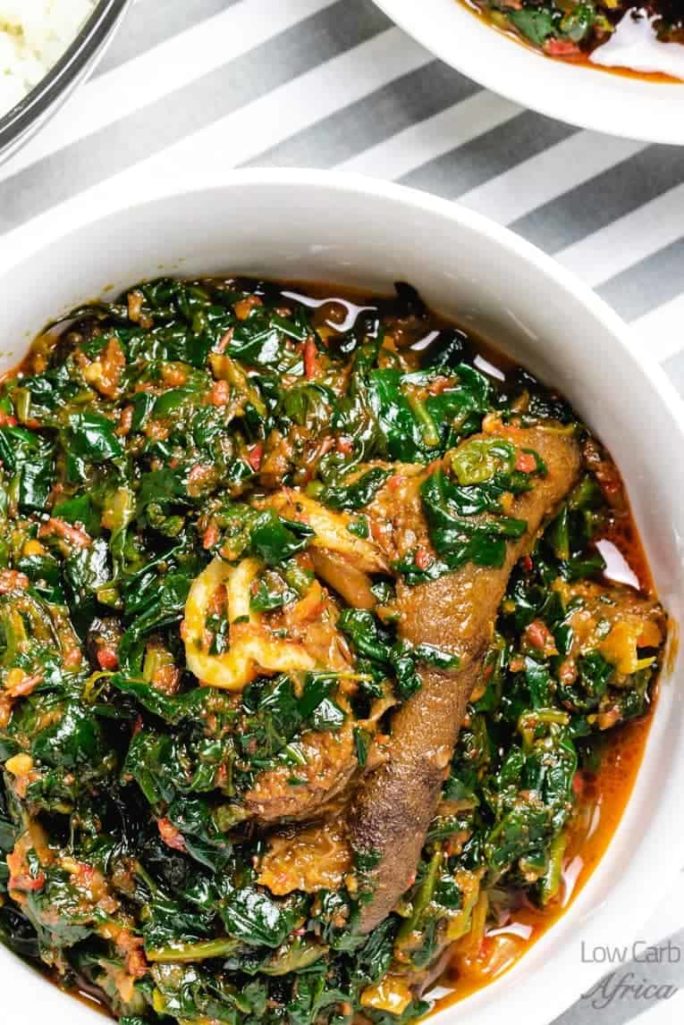 Efo riro cuisine transforms a bland vegetable stew into a mouthwatering dish that will leave you craving for more. This is particularly true for small children who don't love to eat leafy greens. Perhaps, this spinach stew will have them enjoying their vegetables as you've never seen before. Get Recipe Here
Conclusion
If you would love to make this amazing dish, make sure you pay close attention to the recipes. We've highlighted the different recipes you could use to make this Yoruba spinach soup. Hopefully, you have another meal to add to your menu when you want to give your family a surprise treat. If you found this article helpful be kind enough to share it with your friends. Which of the variants do you like the most? Let us know in the comment box below.