Efo Riro – Nigerian Spinach Stew By Tayo Oredola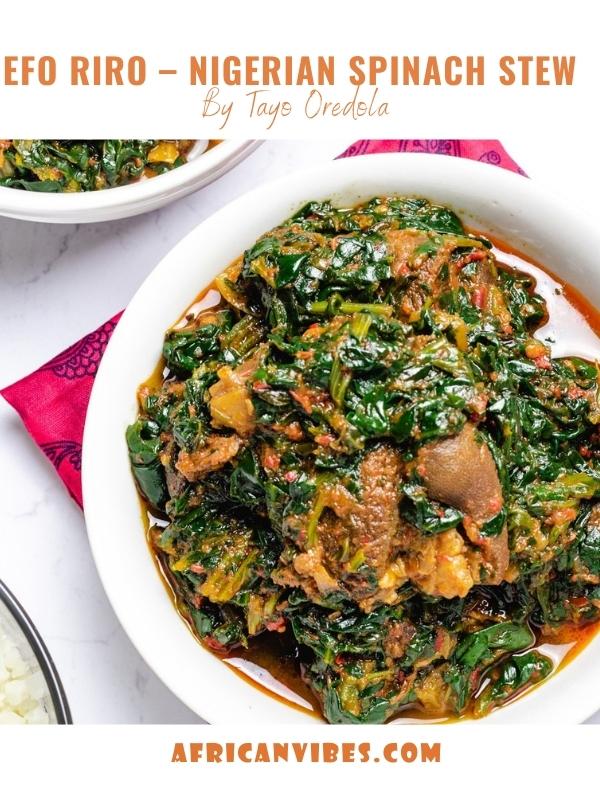 Nigerian Spinach Stew, commonly known as Efo Riro, is a delectable combination of spinach sauteed in palm oil and blended tomatoes and peppers and spiced with traditional ingredients like ground crayfish and iru (fermented locust beans).
This soup tastes as amazing as it looks. You can make it with any protein of choice, or leave it out for a vegetarian option. You will love this soup and make it over and over again!
[cooked-sharing]
Efo Riro – Nigerian Spinach Stew By Tayo Oredola

8 cup spinach
200 g goat meat
2 cup mushrooms
1/2 cup palm oil
1 bell pepper
2 tomatoes
1 habanero pepper
1 onion
1/4 cup stock or water
2 tsp bouillon powder
2 tsp cayenne pepper
1 tsp black pepper
2 tsp ground crayfish
1 tsp pepper flakes
1 tsp salt