Kelewele Recipe (Ghana – Spicy Fried Plantains) By Zeelicious Foods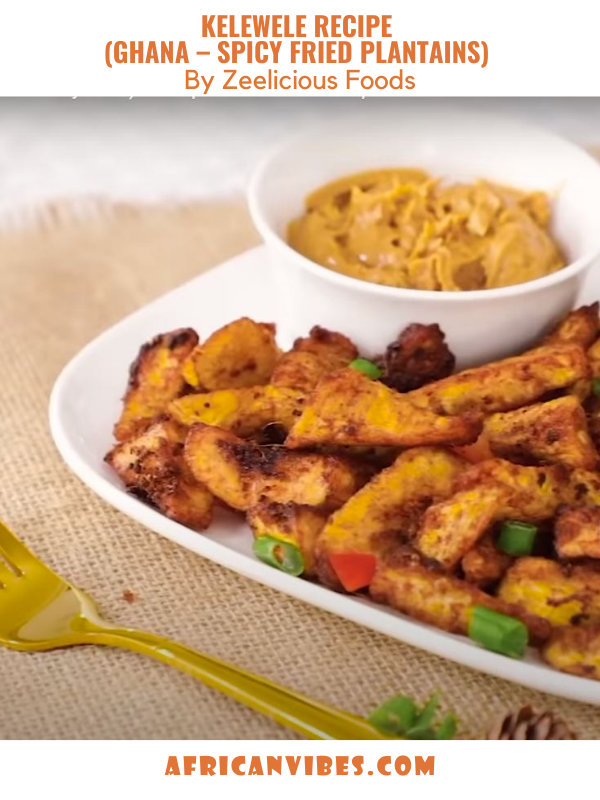 [cooked-sharing]
Kelewele (pronounced Kay-lay-way-lay) is a popular Ghanaian dish made with fried plantains seasoned with spices. It is often served with rice and bean stew or alone as a vegetarian dessert or snack. In Ghana, you can find the street vendors ready to hand over this amazing West African treat.
Kelewele is commonly sold as a street food but is very simple to make at home. When cooked at home, it's often a side dish to a main entrée like barbecued meats, stews, or even can be eaten as dessert. Plantains are cut into chunks, slices, or cubes, covered with spices and fried to a caramelized brown.
Fried plantains like kelewele show up all over the world like in Nigeria (called dodo), South America and the Caribbean, and Asia, but this recipe is ALL GHANA! Spice recommendations change based on who's cooking it. It seems everyone has their own secret spice mix, but the basics are salt, peppers, and ginger. Anything on top of that is flair!
Kelewele Recipe (Ghana – Spicy Fried Plantains) By Zeelicious Foods

4-6 plantains ripe but not past ripe, peeled and cut into bite-sized cubes
1-2 tsp Cayenne pepper or ½ teaspoon of red-pepper
1/2 tsp peeled grated fresh gingerroot
1 tsp salt
2 tbsp water
Palm oil