Kenyan Matumbo And 6 Other Surprising African Tripe Recipes That Are Finger Licking Delicious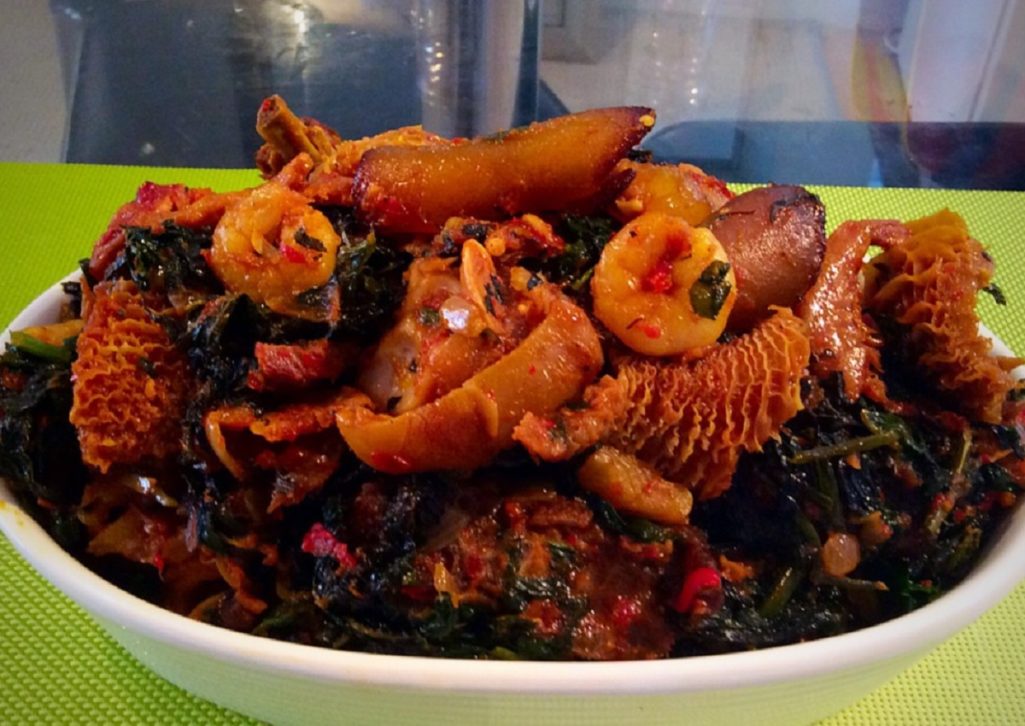 Have you had a chance to enjoy a nicely cooked delicious serving of Kenyan matumbo or any other African tripe meal? If not, then don't worry because this article is just for you. Matumbo or tripe is one of those delicacies that you may hesitate to taste when trying it out for the first time. Nevertheless, the moment a piece of this delicacy lands on your tongue, your palates will forever thank you for the treat. So, here are just a few things you need to know about this mouth watering cuisine.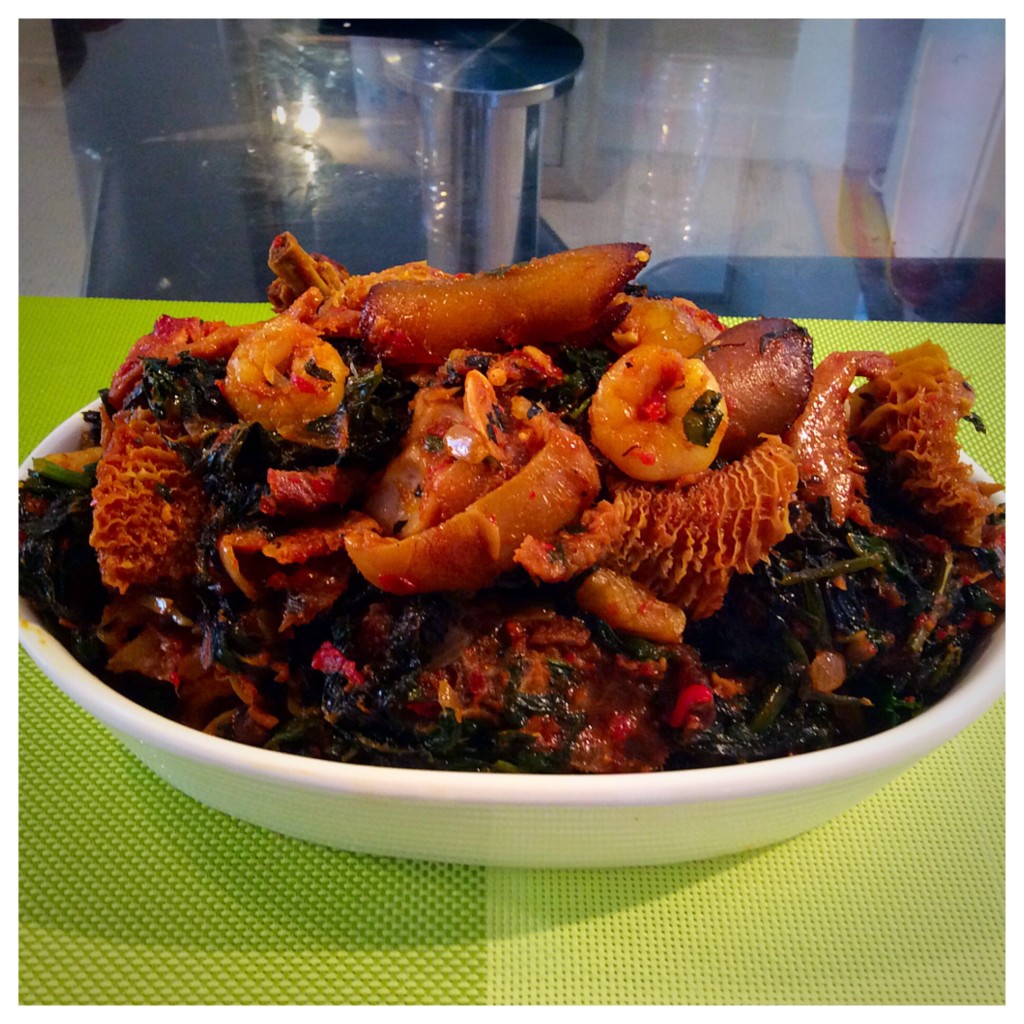 What is the nutritional value of matumbo or tripe?
Healthline states that tripe is rich in protein, minerals and vital vitamins that are very important in our bodies. As we all know, protein helps in building body muscles and repairing damaged tissues. Minerals like phosphorus and zinc found in tripe act as good immune boosters. On the other hand, vitamins like B12 are good for your immune system, skin and hair just to name a few. All this goodness is readily available since tripe is cheap compared to other types of meat.
From which part of the animal body does tripe or matumbo come from?
According to Wikipedia, tripe is the stomach lining of ruminant animals which are also herbivorous. These animals have large hooves and they mainly graze on grass or browse on shrubs or trees. Ruminants mainly have four compartments in their stomachs. After eating their food, a fermentation process takes place through microbial actions before digestion continues in the other compartments. These animals also chew cud. They include cattle, goats, sheep, and antelopes among others. Beef, goat and sheep tripe is the most common.
What is the texture of tripe or matumbo?
Tripe has a rubbery feel to touch and chewy when eating it. Tripe is mainly made up of numerous connective tissues and smooth muscles hence the chewy texture. When cooked properly, it is very delicious, tender and succulent. Otherwise, undercooking can leave you with very tough tripe.
What does tripe taste like?
If you have never eaten matumbo, you must be wondering what it tastes like. Knowing that it comes from an animal's stomach makes you even more curious. Of course tripe has some animal fat and you already know how that tastes. It also tends to have a mild taste of the organs that surround it. That means you will also have a mild liver-like flavor. Tripe also takes the taste or flavor of the other ingredients added to it while cooking.
How to get rid of matumbo smell?
There are people who are put off by the smell of tripe. Some say it is a fishy pungent smell and others say it smells like grass or wet hay in combination with dirt. To do away with the smell, make sure that you wash your tripe thoroughly at least three times with lots of water. However, some people prefer having their tripe partially washed.
To completely get rid of the smell, you can use salt, baking powder and vinegar to clean the tripe. Some people have also found that by soaking the already thoroughly washed tripe in milk it not only gets rid of the bad smell but also tenderizes the meat. Milk in this case absorbs the bad smell.
Can you enjoy your tripe if you are on a weight loss plan?
Of course yes. Tripe or matumbo is considered a low carb dish since it only has 3.4 grams of fat, 10 grams of protein and 1.7 grams of carbohydrates in a serving of 85 grams. It is good to know that it is healthier than other types of red meat.
Well, having learned a thing or two about matumbo or tripe, let's get in the kitchen and prepare some finger-licking and mouth watering sumptuous tripe delicacies.
RECIPES
#1. Matumbo Recipe
Thyme Habanero Matumbo By Kaluhi's Kitchen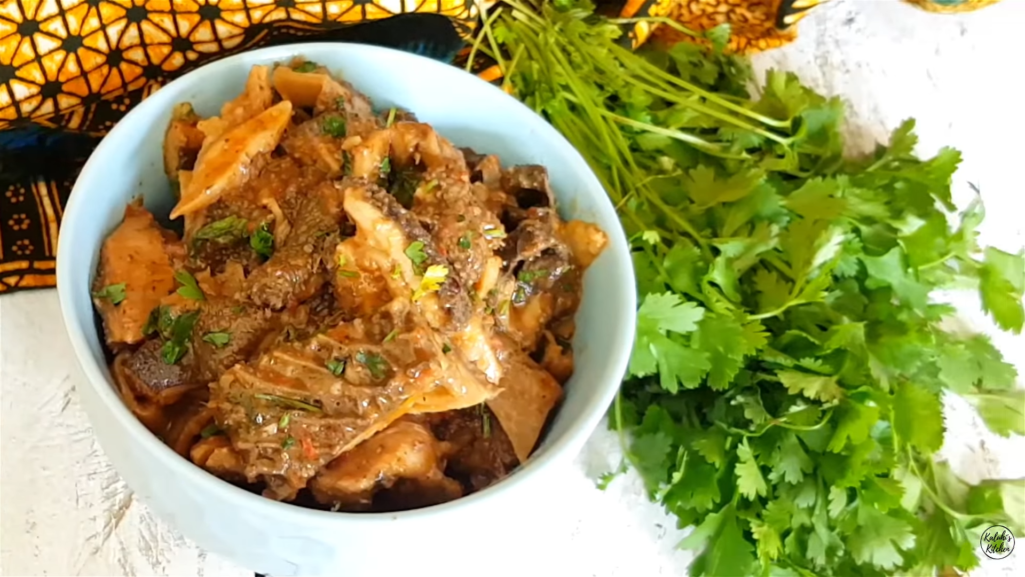 Thyme Habanero Matumbo – Matumbo (tripe) is mostly intestines of a cow and it is actually really delicious if done well. Matumbo is mostly fried and is often served with Ugali. This recipe requires you to boil the matumbo for 3-4 hours or until tender, then fried with dried sauce and served.
Matumbo is a swahili word which in this context loosely translates to innards. The western world refers to matumbo as tripe and they too indulge in this delicacy. It is the meat that comes from the stomach of a cow, making it an organ meat. It is cheaper than muscle meats and very nutritious. Get Recipe Here >>
#2. Peppersoup
Nigerian Pepper Soup with Assorted Cow Meat By All Nigerian Foods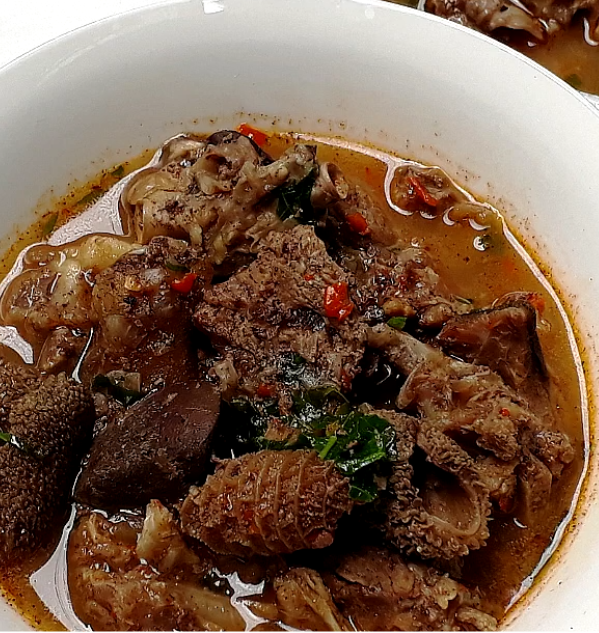 Pepper soup is one of the most delicious Nigerian foods. I want to talk about the assorted meat recipe I have come to learn, in the last few years that several recipes exist. This one, however, is made with assorted meat. You will learn about the ingredients/spices used for pepper soup also. Get Recipe Here >>
#3. Efo Riro
Efo Riro By Sisi Jemimah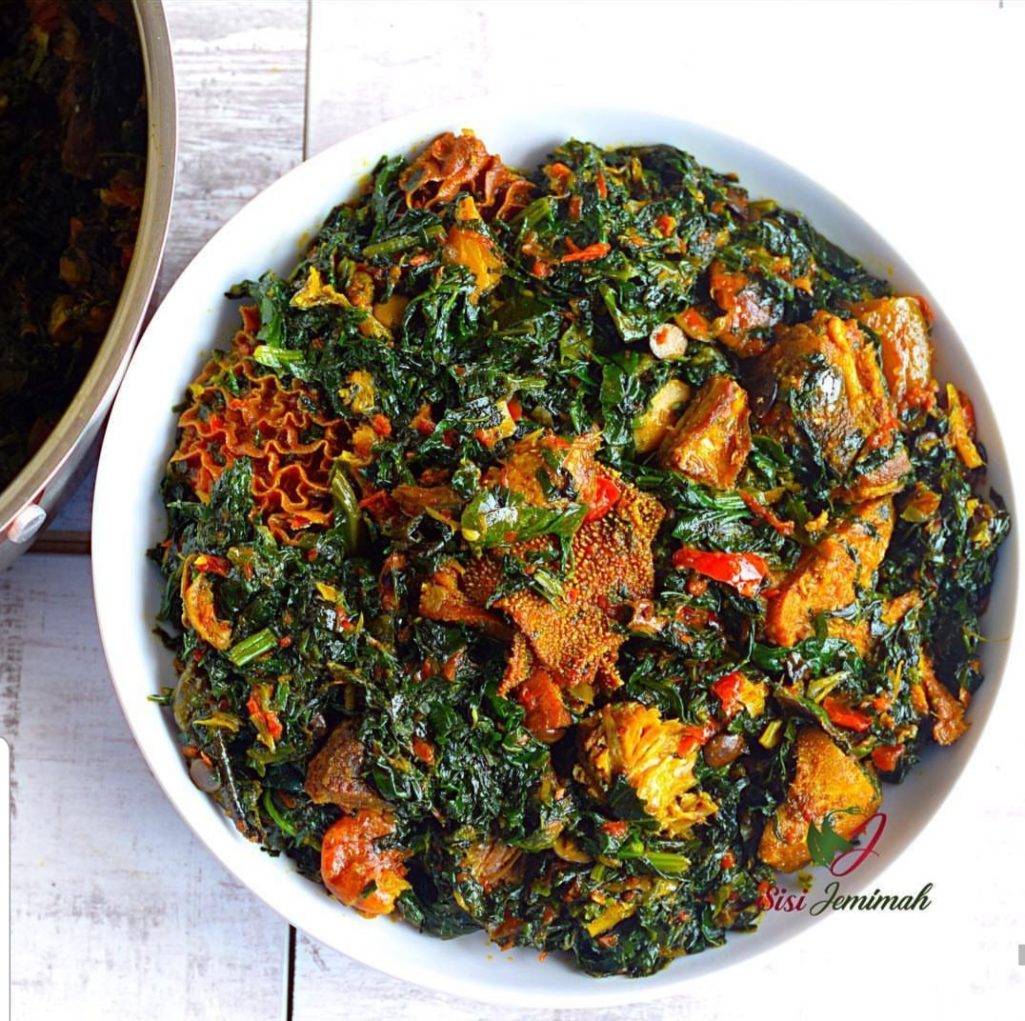 Efo Riro needs no introduction as it's one of the most popular vegetable soups in Nigeria and an absolute favorite of the Yorubas. It's quite an easy dish to prepare, as long as you follow the major instructions and requirements. Get Recipe Here >>
#4. Egusi Soup
Nigerian Egusi Soup Recipe by Zeelicious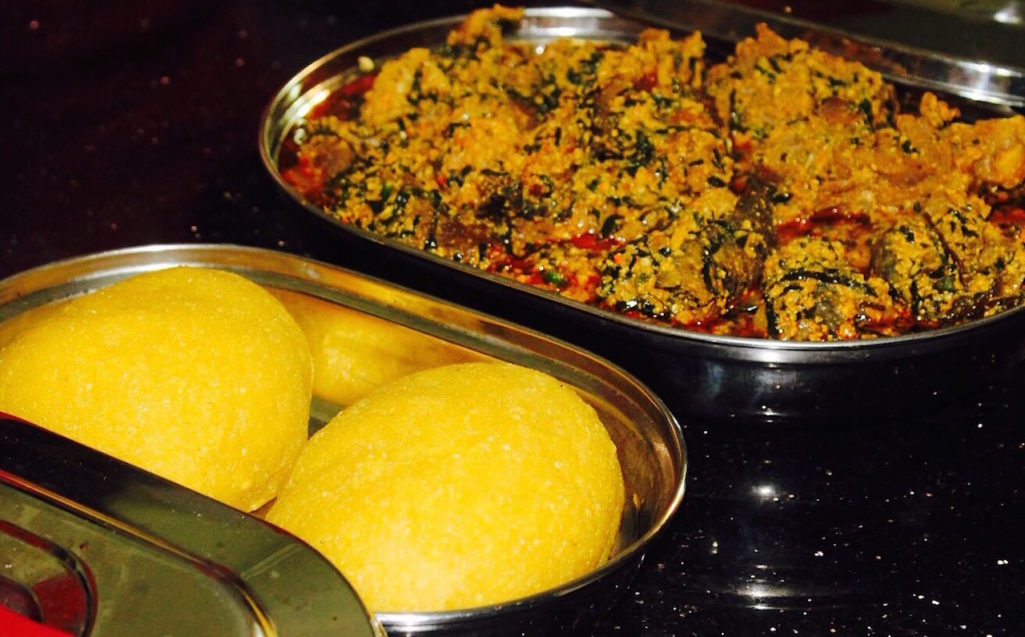 Egusi Soup is easily the most popular Nigerian soup. It can be paired with many different starches such as garri, pounded yam, fufu and the list goes on. The soup uses pumpkin seeds with a vegetable. This recipe uses Ugu (pumpkin leaves), however, other vegetables can be used with the recipe. Some vegetables that are typically used are bitter leaf and spinach. Get Recipe Here >>
#5. Achu Soup
Achu Soup By African Bites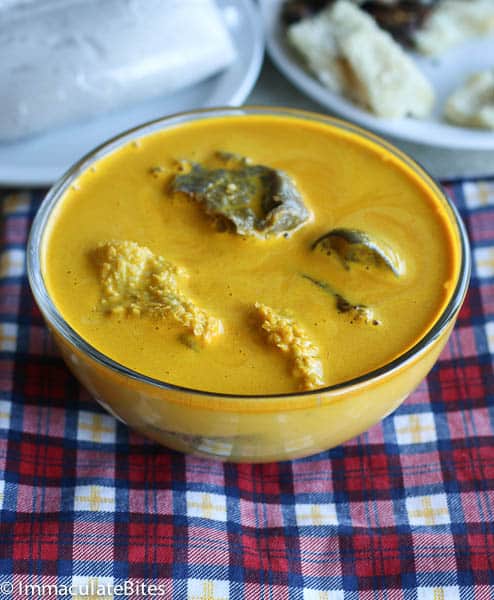 Achu Soup (Yellow Soup) & Achu – gloriously yellow, delicate soup prepared mostly in Cameroonian home cooking and fairly common in the Western and North West province. It is always paired with mashed/pounded achu coco (taro). Get Recipe Here >>
#6. Ogbono Soup
Ogbono Soup and Pounded Yam By African Bites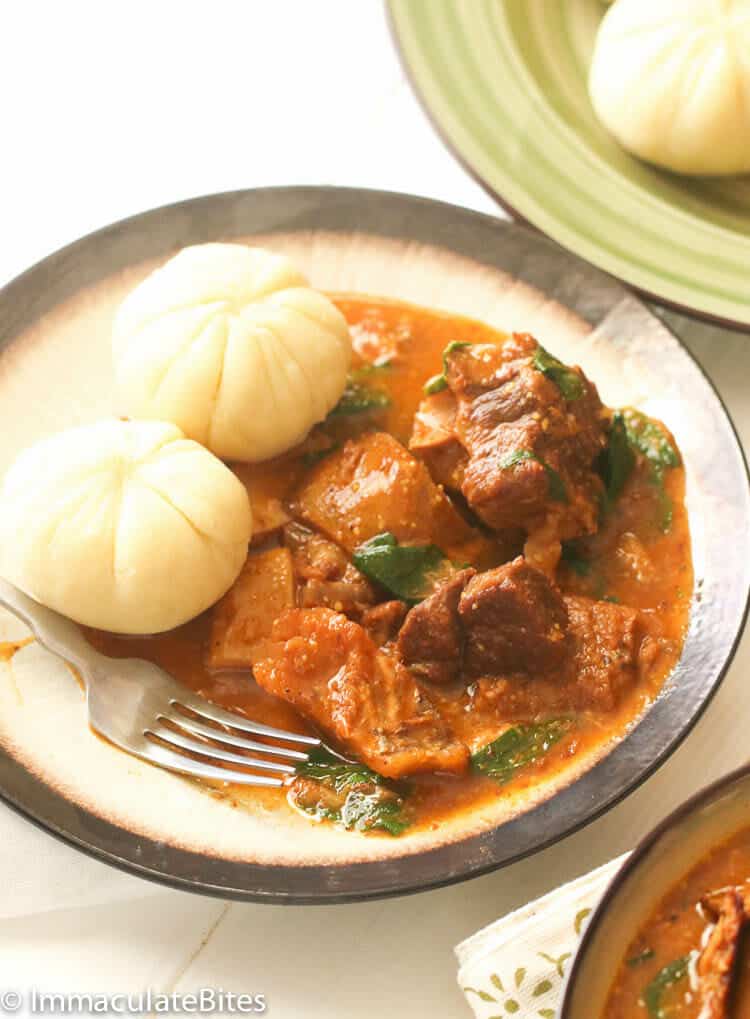 Ogbono Soup and Pounded Yam from Scratch – A tasty and hearty Nigerian soup made from Ogbono seeds (bush mango seeds) added with pre-cooked meat. And paired with smooth, tasty and filling Pounded Yam for an extraordinary African meal experience! Get Recipe Here >>
#7. Mogodu
Tripe (Mala mogodu/ ulusu) By Taste Woolworths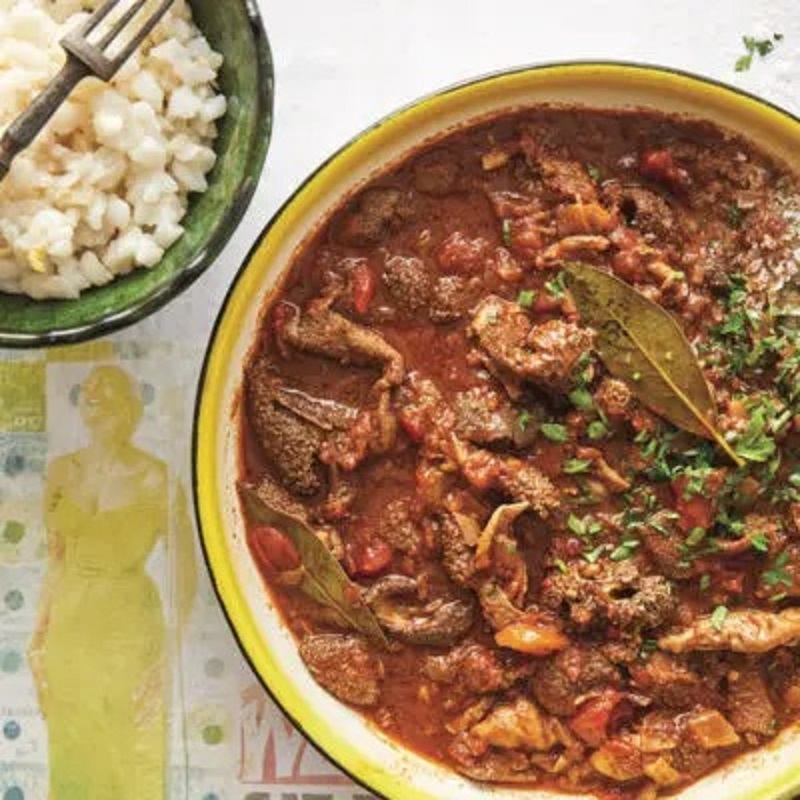 Tripe (Mala mogodu/ ulusu) – Tripe contains little fat and most of its flavor comes from the surrounding organs, giving it a mild liver-like flavor. Tripe is mostly valued for its chewy texture—it is made up of smooth muscle and lots of connective tissue. If undercooked, tripe can be very tough. Get Recipe Here >>
Conclusion
So, the next time you slaughter an animal at home during the festivities, do not throw away the tripe or matumbo. It is a source of protein and you now know how to make several delicious cuisines from it. You can also get tripe from your local meat vendor or butchery. To enjoy this meal, always make sure you wash the tripe thoroughly and cook until tender and soft.
If you happen to try these recipes kindly share your experience down below. Reading your comments is always our pleasure.