Egyptian Breakfast Stars: 🌅 Making Perfect Ful Medames at Home 🏠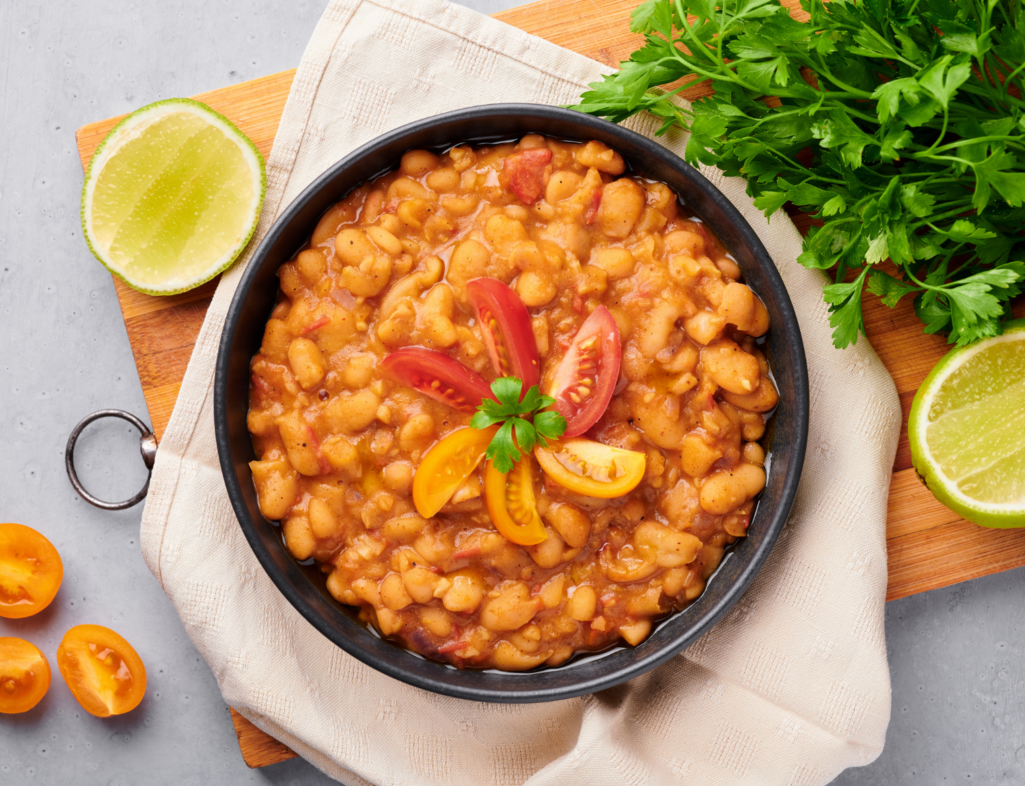 When it comes to hearty, filling, and utterly delicious breakfasts, Egypt's Ful Medames reigns supreme! 🌟 Traditionally made from fava beans, spices, and a generous splash of olive oil, this dish has been the morning star ⭐ for Egyptians for centuries. Here's how to perfect this culinary wonder at home. 🍽️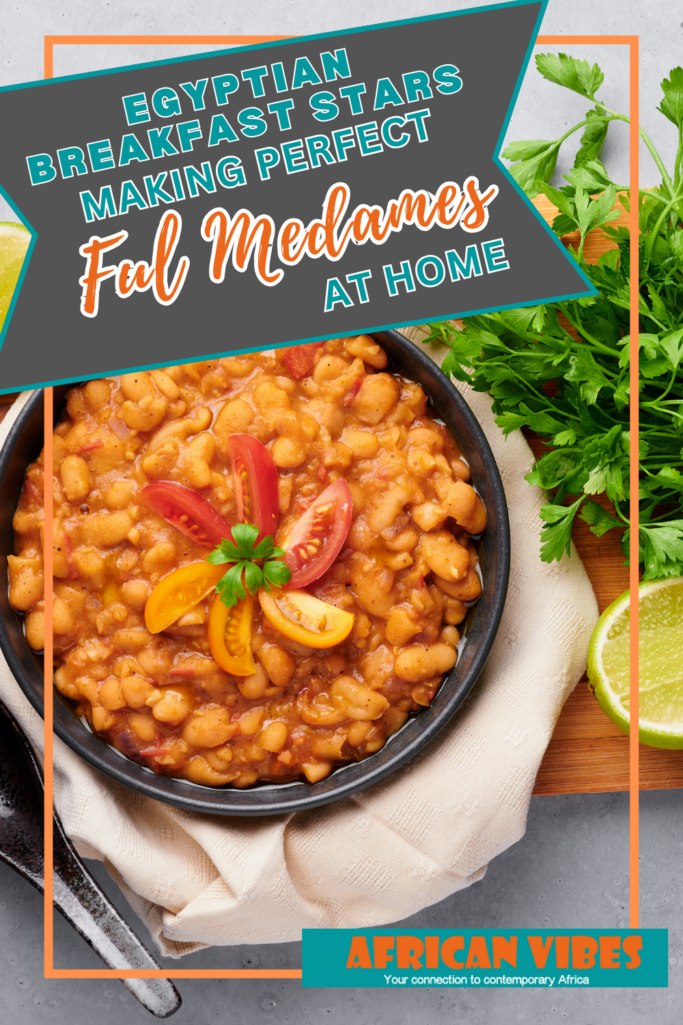 A Glimpse into Egypt's Morning Culinary Magic
Before diving into the delicious details, it's essential to appreciate the historical significance of Ful Medames. Fava beans have been cultivated in Egypt for over 7,000 years. Over time, Ful (as it's fondly called) evolved from a simple bean stew to a breakfast dish that tells tales of family gatherings, early market mornings, and Egypt's vibrant culinary tapestry.
Why Fava Beans? 🌱
Rich in Nutrients: Fava beans are a powerhouse of nutrition. They're rich in protein, dietary fiber, B vitamins, iron, magnesium, potassium, and more.
Easily Available: In regions where Ful Medames is popular, fava beans are readily available and are a staple in most households.
Versatile: Fava beans have a neutral taste, which means they can absorb a range of flavors, making them ideal for a dish like Ful Medames that depends on spices and seasonings.
Texture: Fava beans provide a creamy texture when mashed, which contributes to the hearty feel of the dish.
What is Ful Medames in English? 🤔
Ful Medames, often just called "Ful," is an ancient Egyptian dish, its origins tracing back thousands of years. It's not only limited to Egypt; its popularity has spread to several other countries, including Sudan, Lebanon, Syria, and Yemen, to name a few.
The dish typically consists of fava beans slow-cooked until tender and then seasoned with salt, cumin, garlic, olive oil, and lemon juice. Variations can also include ingredients like onions, hard-boiled eggs, fresh herbs, and tomatoes. The beans can be mashed or left whole, depending on personal preferences or regional variations.
ALSO READ: The Ultimate Guide to Senegalese Authentic Chicken Yassa: Recipe & Tips
The Healthful Radiance of Ful Medames 🌱🌟
While the taste is undoubtedly mesmerizing, the benefits of this dish enhance its appeal.
What are the benefits of Ful Medames? 🌿
Rich Protein Source: Fava beans are an excellent protein provider, essential for muscle-building and repair.
Fiber-packed: A boon for digestion and satiety.
Nutrient Dense: Abundant in vitamins like B12 and minerals like magnesium and iron.
Heart-healthy: With its good fats from olive oil and beans, it supports cardiovascular well-being.
Energy Booster: The complex carbs in fava beans provide sustained energy, making it a breakfast superstar!
Crafting the Perfect Ful Medames: A Step-by-Step Guide
Cooking Ful Medames: A Simplified Recipe 🍽️
To recreate this Egyptian marvel in your kitchen, gather the following ingredients and follow the subsequent steps.
Ingredients: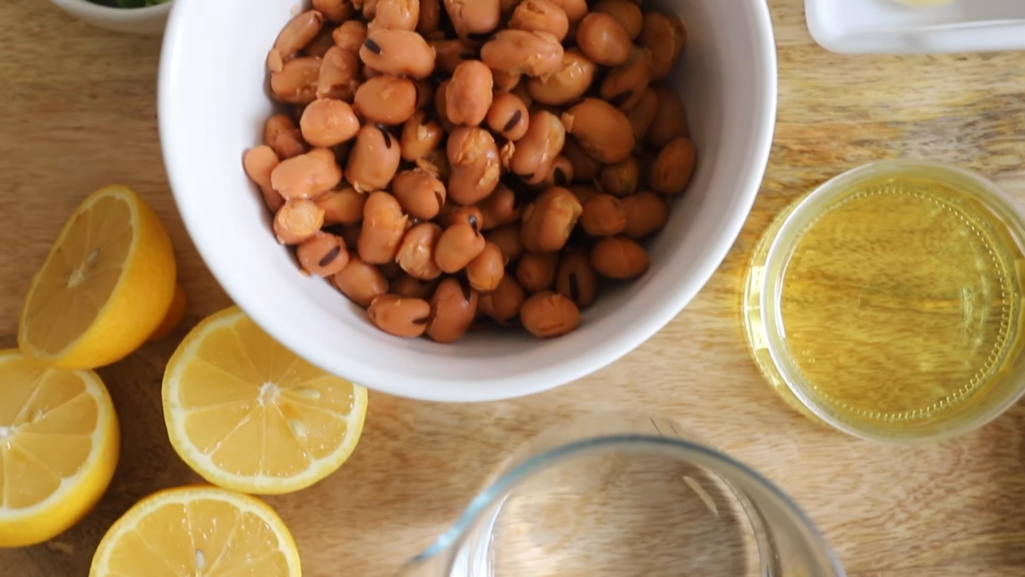 ALSO READ: Delicious Injera: Dive into Ethiopia's Tasty Secret  You Need to Try!
Procedure:
Prepare the Beans: After soaking the fava beans overnight, rinse and place them in a large pot. Add enough water to cover the beans.
Cook the Beans: Bring the water to a boil, then reduce to a simmer. Let the beans cook until they're tender, which can take several hours. Some people use a pressure cooker to speed up the process.
Season: Once cooked, drain the beans and place them back in the pot. Add your garlic, cumin, salt, lemon juice, and olive oil. Mash the beans a little to get a rough texture or leave them whole based on your preference.
Serve: Pour the beans into a bowl and garnish with your choice of toppings. Ful Medames is traditionally served with fresh, warm bread.
Note: Ful Medames is typically eaten for breakfast, but its rich and satisfying nature makes it suitable for any meal of the day.
Embracing Egypt's Morning Jewel 🌅🏺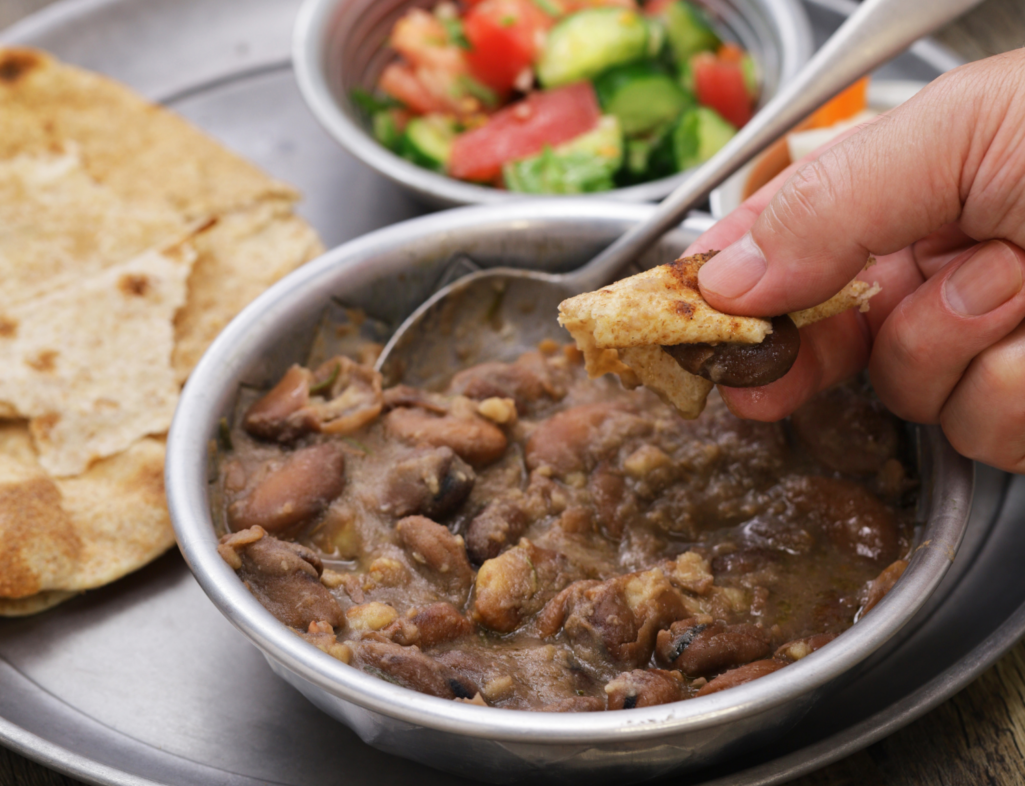 As the sun kisses the Egyptian horizon, homes are filled with the fragrance of freshly made Ful Medames. This dish, humble in ingredients but rich in heritage and flavor, is Egypt's gift to breakfast tables worldwide. When you delve into its depths, you're not just savoring food, but stories, traditions, and centuries of Egyptian culture.
ALSO READ: What is Fufu? A Quick Guide to An African Staple Food 
Journey with us into the rich history and flavorful nuances of this iconic dish.
🍛 Eager to perfect this ancient recipe?
👉 Master the Perfect Ful Medames Recipe Here!
Embrace the Heritage, Savor the Legacy! 🌍🍴
Wrapping Up the Culinary Journey 🎁🗺️
Embracing world cuisines expands our palate and connects us to cultures far and wide. Ful Medames, a simple yet profound dish, is an Egyptian breakfast star that deserves its place in the global culinary sky. Try this recipe, immerse in its flavors, and let every bite transport you to the heart of Egypt. 🇪🇬❤️
Whether you're an avid foodie or someone who enjoys exploring new tastes, bringing the magic of Egyptian mornings into your kitchen is sure to brighten up your day. So, put on that apron, and let's make mornings delicious again! 🌅🍳🥖🎉