Mbatata (Malawian Sweet Potato Cookies) By Curious Cuisiniere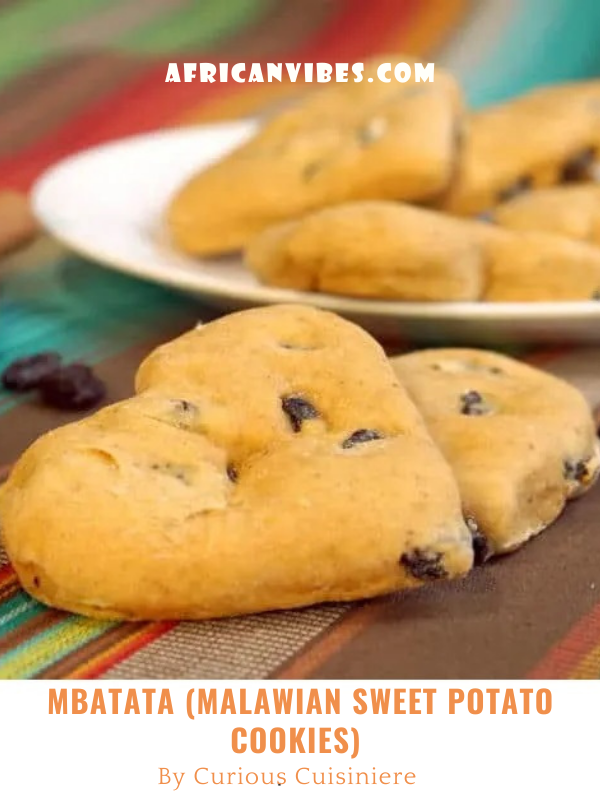 Mbatata Cookies from Malawi –
Malawi is a small country in southeastern Africa that is bordered by Zambia, Tanzania, and Mozambique. It is one of the smallest countries in Africa, and the lake from which the country gets its name, Lake Malawi, takes up nearly a third of the country's area!
[cooked-sharing]
These cookies are not overly sweet. Rather, the sweet potato and raisins lend their natural sweetness to the cookies, giving them a beautiful flavor that is complemented by the cinnamon and touch of brown sugar.
Really, they are the perfect fall cookie, full of warm cinnamon and raisins accented by that robust sweet potato flavor. They're a cookie that you can feel good about eating while you survey the changing leaves or snuggle in front of a fire with a glass of milk.
Serious comfort and lots of happiness!
Mbatata (Malawian Sweet Potato Cookies) By Curious Cuisiniere

½ cup mashed sweet potatoes
2 tbsp unsalted butter,
1 cup unbleached all purpose flour
¼ cup brown sugar, loosely packed
2 tsp baking powder
¼ tsp salt
1 tsp cinnamon
1/4 cup raisins