7 Best North Africa Meatball Recipes To Try This Spring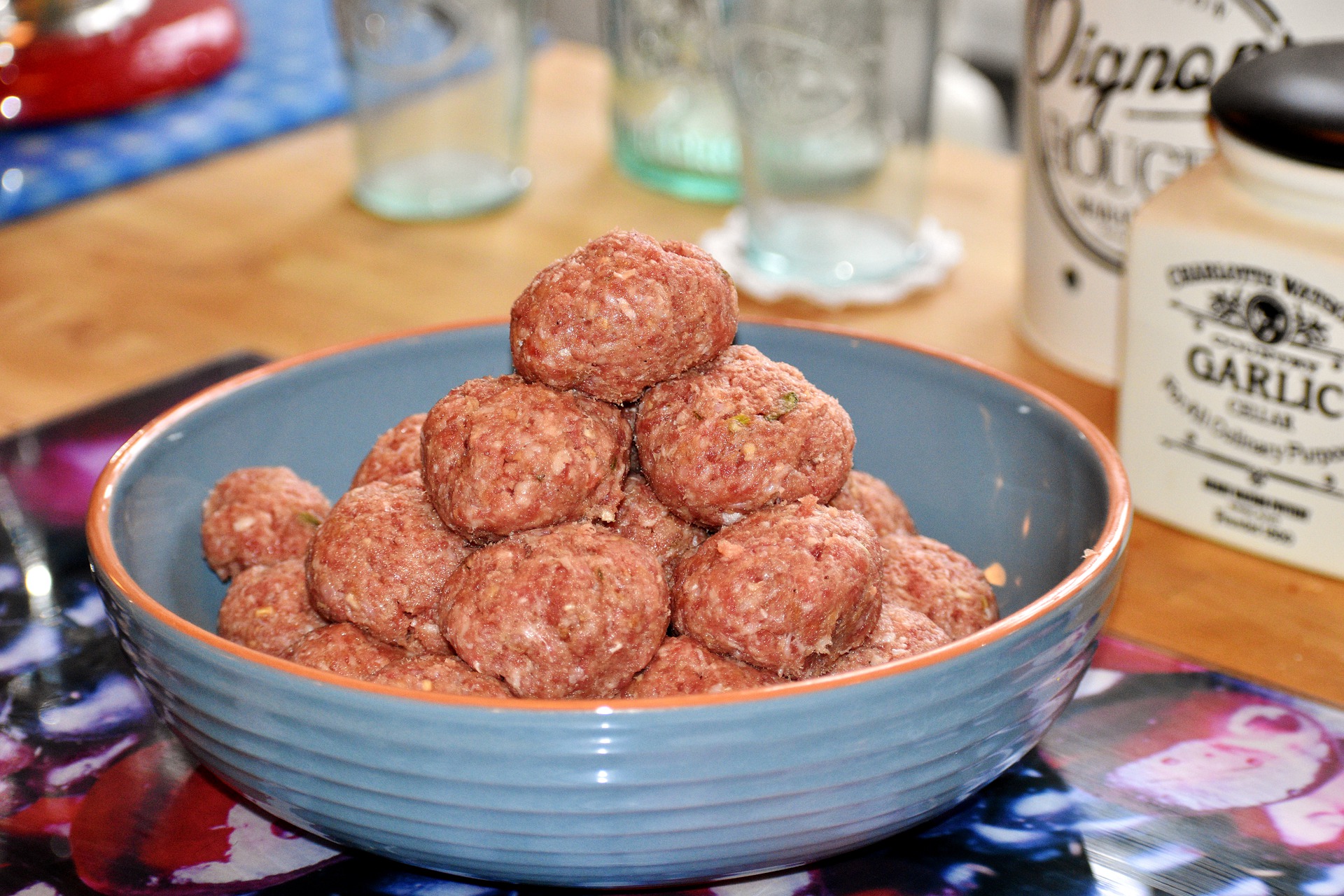 Yey! As the spring rolls around, we are back with yet another La cuisine, and this time, it is the infamous North Africa meatball recipes. A cuisine cooked and loved around the globe. For those who don't know, meatballs are finely grounded meat, rolled into tasty balls. They are put together with various ingredients. Though I'm sure you already know what meatballs are, you might just be looking for different ways to make them.
But do you know much about North Africa meatball recipes? Fun fact, did you know that meatballs have various ways of cooking? Yeah, you heard it right. You can boil, fry, bake, steam, or go braising them in the sauce. We bet you only knew about frying them, huh?
No one knows who invented the meatball, but rumour has it that it originated from Persia. There, they used leftover meat to make a meal known as Kofta. To this day, Kofta consists of meat that has been ground and rolled into a ball. It is said that Kofta travelled all through the Middle East to China through the Silk Road. Today, meatballs exist worldwide, and they make them from different types of meat depending on your preference. North Africa meatballs are rich in sodium and fat and are a good source of protein.
Fun fact, did you know that the biggest meatball was made in South Carolina? In November 2017, the Italian Club of Hilton Head Island won the world record by making a 1757 pound meatball. It took them about a week to cook the meatball. you wouldn't guess how long it took them to plan this, about a year.
#1. What is the secret to making the best meatballs?
The secret to making mean meatballs is pretty simple;
Make the best choice for meat. You would want to go for fatter meat like beef and pork; they give the best results and have a higher nutritional value.
Be gentle while making the balls.
Keep the meatballs cold or refrigerated before you fry. This helps with keeping the intact fats ad prevents them from melting.
Ensure that you use enough binders like milk mixed with bread crumbs or eggs.
You should always taste the meat for seasoning before rolling it into balls.
Bake the meatballs; this does not spatter as it does when you fry.
#2. Apart from pasta, what else goes with meatballs?
Depending on the North Africa meatball recipe at hand, you can have meatballs with a variety of other foodstuff, e.g.
Rice
Corn on the cob
Roasted potatoes
Egg noodles
Ratatouille
Udon
Green beans
Spaghetti
Broccoli
Salad
Asparagus
Meatball sub
Mashed potatoes
#3. Do meatballs cook in sauce?
Yes, meatballs do cook in the sauce. You first cook the sauce, then add the meatballs and let it simmer in low heat for two hours. However, you need to brown the meatballs first, either by baking or frying.
#4. Why do meatballs get hard?
Binders like breadcrumbs and milk or eggs are necessary for making good meatballs; these binders bring in the required moisture. Without binders, the protein content in meat shrinks and causes it to be hard.
#5. Is it better to fry or bake meatballs?
Many North Africa Meatball recipes indicate that when you're making meatballs, the fastest way to cook is frying—specifically, pan-frying. Baking is okay, too, and the best way to cook to save yourself a few calories that are often lost when frying.
7 North Africa Meatball Recipes to Try This Spring
#1. North African Meatballs by thebrookcook
This ultra-flavorful dish is based upon a version of North African meatballs served in France, where they are called boulettes. Both the sauce and the meatballs are loaded with spices. SO fragrant and delicious.
This recipe was adapted from the New York Times, contributed by David Tanis. I used ground turkey instead of beef or lamb and increased the garlic.
ALSO READ: 9 Unconventional Jollof Rice recipes for World Jollof Rice Day
#2. North African Meatballs with California Prunes And Pine Nuts by Healthy Delicious
These meatballs, served with a rich prune and pine nut gravy, were inspired by the flavors of North Africa. Serve over Orzo, rice, or couscous for an extra special weeknight dinner.
Prunes are a natural fit for baked goods – they're an awesome addition to oatmeal cookies and are delicious paired with chocolate – but they're also great in savory recipes.
In this meatball recipe, the prunes cook down and help thicken the gravy and add a subtle sweetness that balances out the more savory elements. I also added wine and lemon juice to keep the flavor of the dish bright and stirred in a smattering of pine nuts for texture. It's so flavorful that you won't believe it comes together in just 20 minutes!
For maximum flavor, I used a combination of beef and pork for these meatballs. You can do the same or use your favorite meatball recipe. In a pinch, you can even use premade meatballs from the butcher case for a super easy weeknight meal – when it comes down to it, this recipe is all about that delicious gravy.
ALSO READ: North African Meatballs by thebrookcook
#3. North African Chermoula meatballs by bibbyskitchenat36
It's no secret, I love bold flavourful food. These North African Chermoula meatballs are redolent of this type of cooking – exotically spiced and gutsy in character. The flavorings typify the earthy spices of North Africa with a playful pairing of savoury and sweet. Think apricots, peaches, even currants.
Chermoula is a North African spice combination of cumin, coriander, paprika, saffron, and cayenne pepper. It's warm rather than fiery hot and can be used liberally on meats, chicken, and fish. Locally, you can find Chermoula at Food markets or Woolworths in the spice section.
ALSO READ: North African Shakshuka - Baked Egg Dish
ALSO READ: 9 Shakshuka Recipe Finger-Licking Variations For Summer Holiday
#4. North African Meatballs with Bone Broth by Broth Masters
This recipe is loaded with herbs and spices that are anti-inflammatory, which in addition to the bone broth, will boost your immunity. These ingredients also support digestive health.
Don't let the number of ingredients scare you! The key to making this easy is: Mise en place, the art of prepping ingredients in advance. Measure the spices for the meatballs a day or two before you cook, and make the sauce a day in advance. The next day you'll be eating this delicious dish in 30 minutes. 
ALSO READ: North African Chermoula meatballs by bibbyskitchenat36
#5. North African Harissa Turkey Meatballs by The Perfect Pantry
My love affair with turkey meatballs continues, as intense as ever, this time under the exotic influence of Morocco and Tunisia. Cumin, coriander, parsley, and harissa -- fundamental flavorings in North African cuisine -- turn a basic meatball recipe into something exciting like a love affair should be.
Even if you usually don't eat spicy food, please don't omit the harissa, a fiery hot pepper paste that includes chile peppers, coriander, cumin, caraway, and garlic; a small amount, balanced by the cooling Greek yogurt and bland flavor of the turkey, will feel just right. And if you're a hot food lover, go ahead and add a bit more spice to your life  -- I mean, add a bit more harissa to your meatballs!
ALSO READ: North African Meatballs with Bone Broth by Broth Masters
ALSO READ: 25 Delicious African Food Recipes To Try This Month
#6. Moroccan-Style Meatballs by The Spice House
The Merguez seasoning gives these lamb meatballs a delicious North African flavor profile. These would be delicious served with couscous, rice, or can be made into a flatbread sandwich.
#7. Moroccan Meatball and Vegetable Ragout by From A Chefs Kitchen
Moroccan Meatball and Vegetable Ragout are serious meatball and vegetable goodness going on all at the same time!  It's sure to spice up any night with the tender spiced meatballs and onions, bell peppers, and eggplant blanketed in a zesty tomato-based sauce.
There's nothing old fogey about this Moroccan-inspired dish!  Tender spiced meatballs along with onions, bell peppers, and eggplant are blanketed in a zesty tomato-based sauce.  Sure to spice up any night!
Serve Moroccan Meatball and Vegetable Ragout with couscous or quinoa spiked with a little curry powder.  A dollop of yogurt wouldn't be bad either!
Conclusion
The above are by far the best North Africa meatball recipes ever made. It's evident that meatballs are a global food, but you've got to try out these recipes. Not only are they African-made, but they are enjoyed in the rest of the world by Africans and people from all walks of life. What a better way to spice up the regular and perhaps bland meatballs recipe that you've cooked for too long! Give it a dash of culture and see how much you'll like it. Leave us a comment down below on our favorite North Africa meatball recipes. Enjoy!