Oven Baked Fish with Chermoula by My Moroccan Food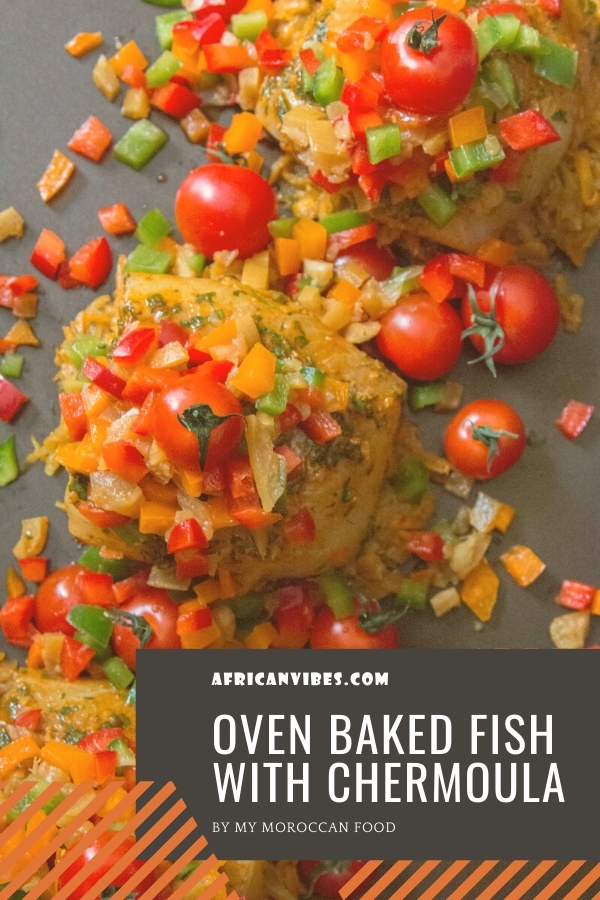 Finally a fish recipe on the blog and what a tasty one!
Chermoula works like a flavor bomb! It is a type of paste or marinade that is very common in North Africa and goes very well with fish, meat, poultry and vegetables. Pretty much with everything savoury.
[cooked-sharing]
Today I am sharing a slightly 'jazzed up' version of the classic Moroccan fish tagine.
Traditionally this recipe is prepared with a whole fish stuffed with chermoula, on a bed of sliced potatoes, carrots, and tomatoes and topped with sliced bell peppers.
Oven Baked Fish with Chermoula by My Moroccan Food

1 cup chermoula
4 cod fillets
4 medium sized carrots (200gr)
2 large potatoes (400 gr)
3 bell peppers
1 large preserved lemon
200 g cherry tomatoes