Abacha and Ugba – African Salad By Sisi Jemimah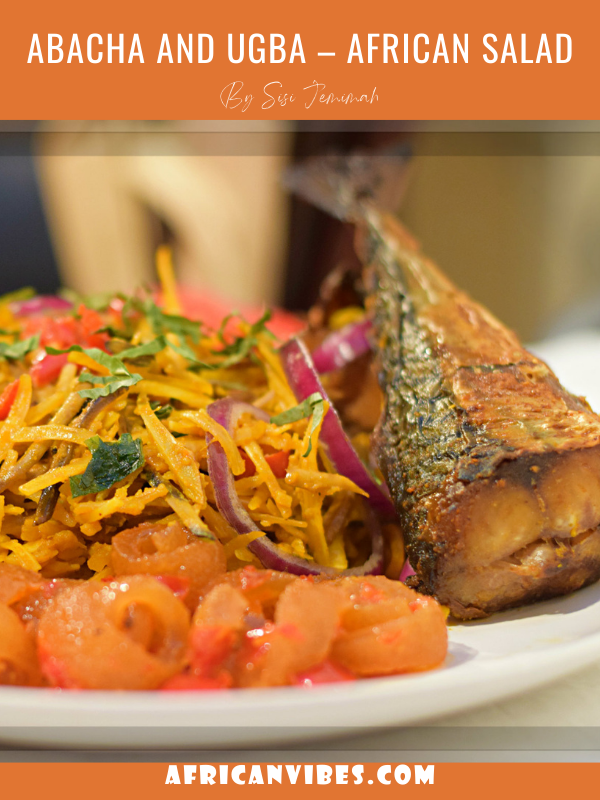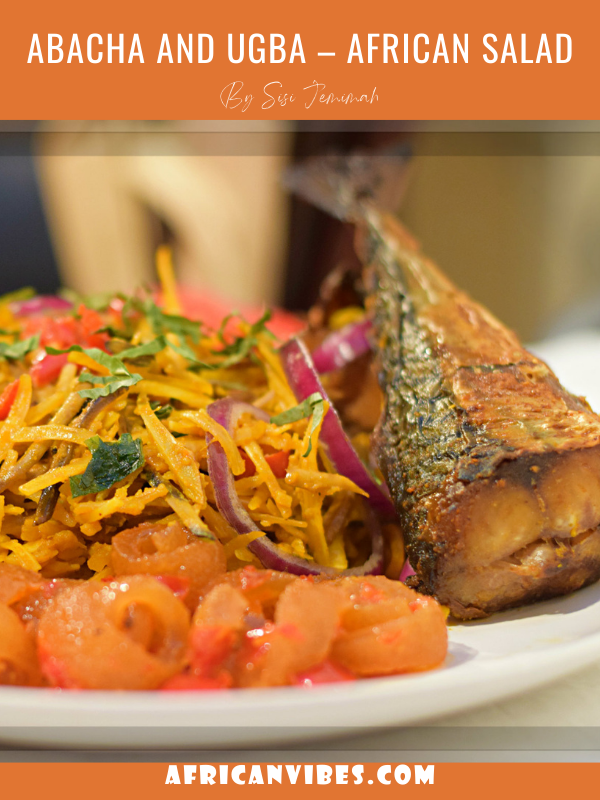 Prep Time15 mins
Cook Time45 mins
Total Time1 hr
Abacha and Ugba are also known as African salad is a Cassava based dish from the Igbo tribe of Eastern Nigeria.
Abacha is simply dried shredded Cassava while Ugba on the other hand is fermented African oil bean seed. I was introduced to Abacha by my Igbo neighbors back in Nigeria, must have been in Primary School then, I loved, loved, loved it!
Abacha was and still is an absolute favorite, hugely because it's so easy to prepare and it's ingredients aren't a pain to the source.  I was about to begin, you'll notice the picture quality changed after I added the Potash mixture to the Palm oil.
Time wasn't on my side so had to wait till the end to get help with the adjustment of its settings, so please bear with me.
1
tsp
Edible Potash (Akaun)
1
Whole Fresh Fish
(I'm using Mackerel/Titus)
23
Medium Stockfish/ Okporoko
(Optional)
46
Garden Eggs
(Optional)