African Beef Stew By African Bites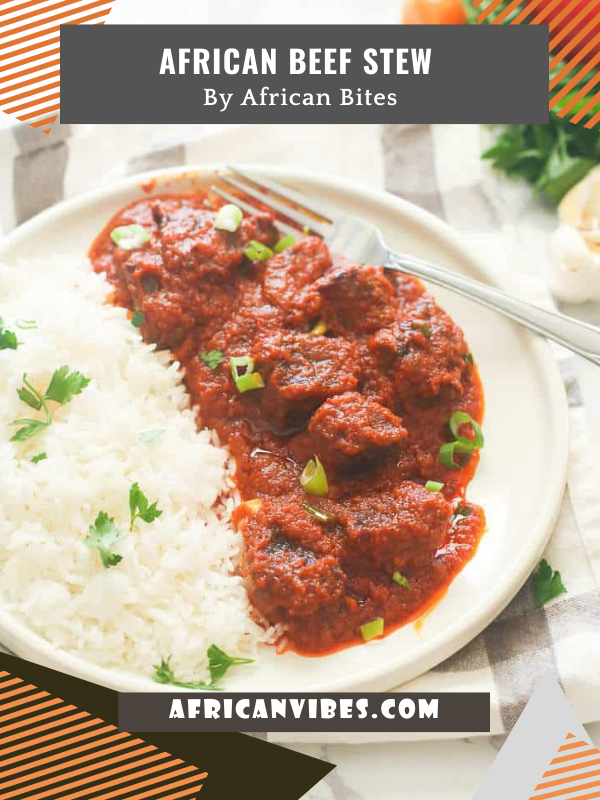 African Beef Stew – a popular mouth-watering stew and a traditional West African Stew that is often prepared in most homes, in a number of different ways. A must-have for Christmas gatherings and in everyday meal.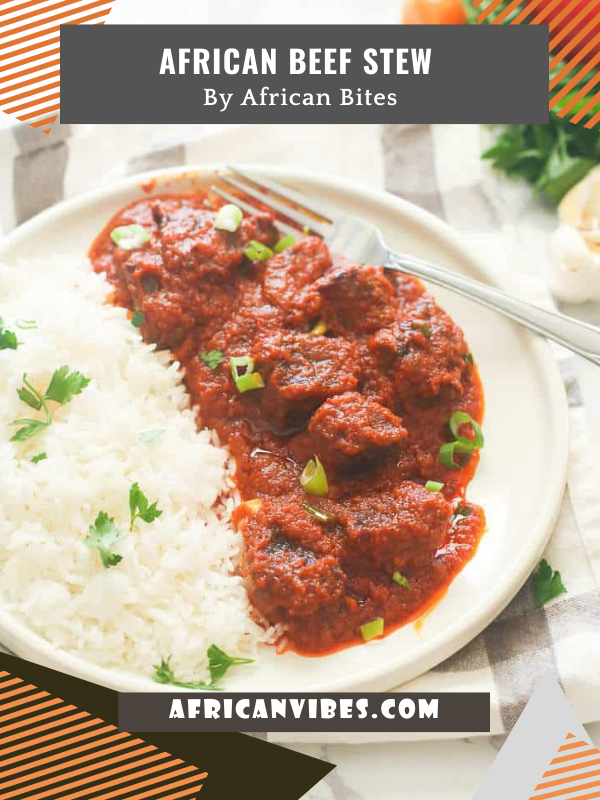 Prep Time10 mins
Cook Time1 hr 20 mins
Total Time1 hr 30 mins
Here is my take on this mouth-watering African beef stew. Feel free to add vegetables such as carrots, green beans or green pepper. In Nigeria, it's most often paired with African yam – fried or boiled. Rice and fried plantains are another good side dish option for this African beef stew.
Enjoy!
1-2 pound stew beef , cut in small pieces
1/2 -1 cup oil (Canola, Vegetable or Corn)
adjust as needed
4 roma tomatoes
they are less acidic
3-4 tablespoon celery leaves
½ -1 scotch bonnet pepper , optional
1 canned tomatoes sauce , 14 ounce
1-2 teaspoons smoked paprika