African breadfruit pottage Ukwa etelu ete By The Pretend Chef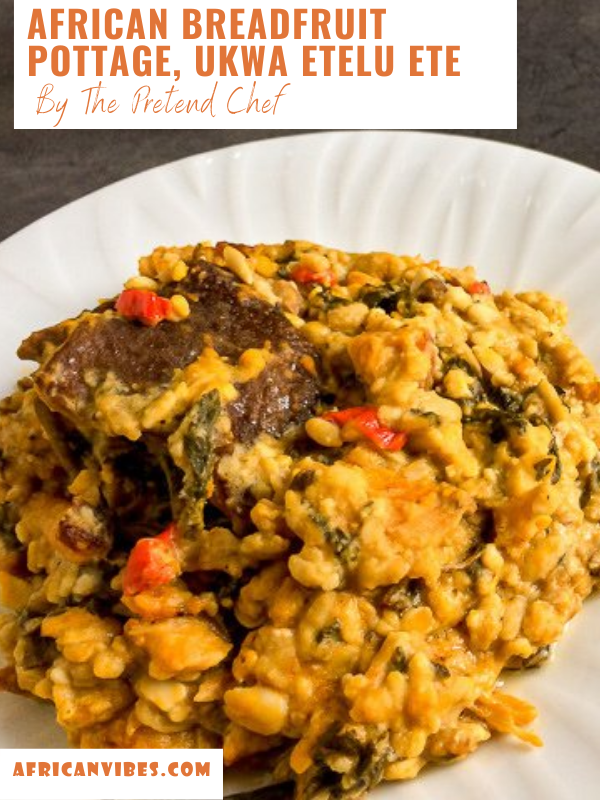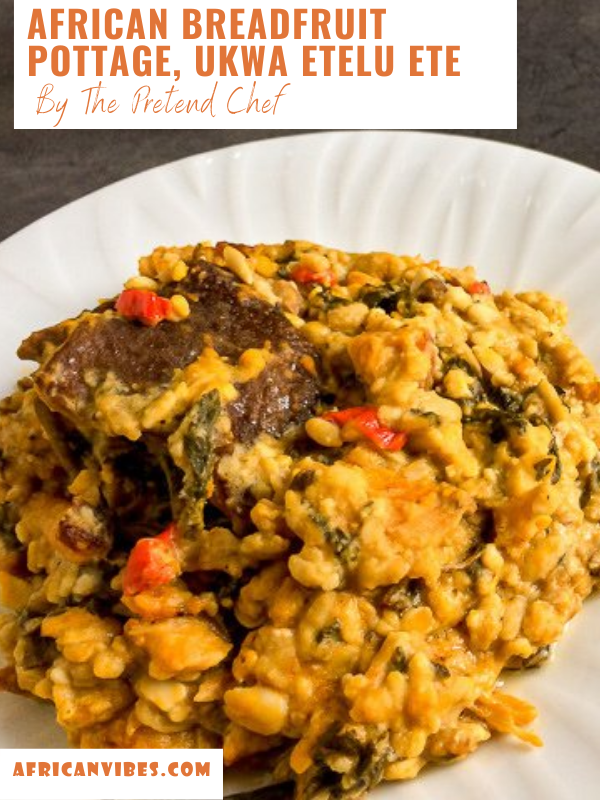 Prep Time15 mins
Cook Time45 mins
Total Time1 hr
Breadfruit pottage is the paramount breadfruit dish. It is made with the heavy arsenals of Igbo cuisine. African breadfruit or Ukwa pod comes from the large ukwa tree. The heavy Ukwa pod falls to the ground and is processed to get the delicious ukwa seeds.
It is cooked and eaten at home, parties, weddings, burials etc. In some parties, Breadfruit pottage, Ukwa etelu ete is reserved for the special guests because it is expensive especially during its offseason (the price starts going down around March).
Competition for ukwa is usually at its peak during the Christmas period which is party season in Nigeria, this coincidentally, falls within the off-season for ukwa making it difficult to source and uber expensive.
scotch bonnet (fresh pepper)
40g washed and processed onugbu
dry fish, goat meat, smoked fish