African Kale Stew By Worldly Treat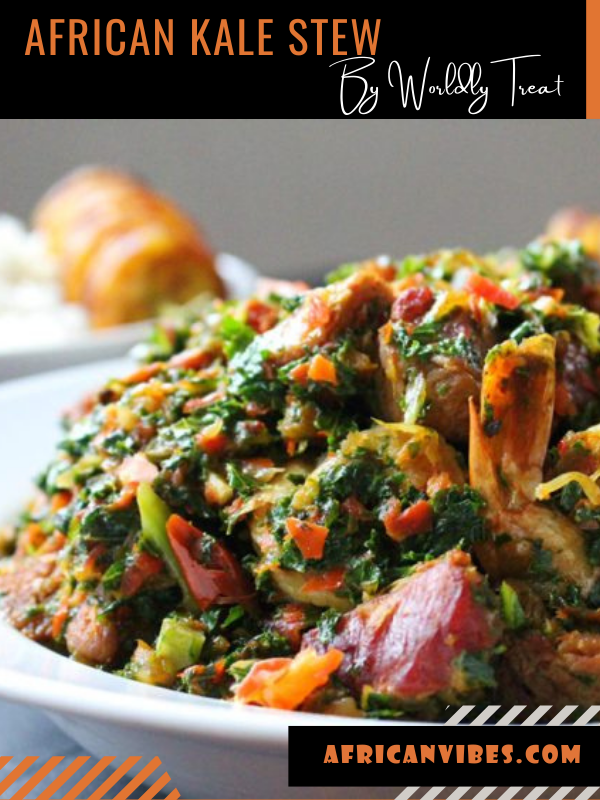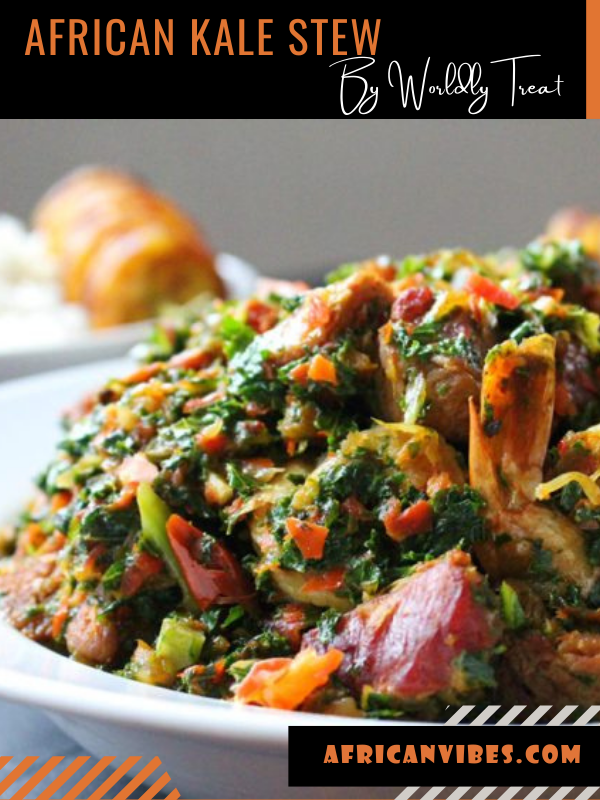 Prep Time20 mins
Cook Time16 mins
Total Time36 mins
Bursting with flavor, this simple, healthy, and colorful kale stew recipe is deliciously served over steamed rice, yuca (yam), plantain, or thick-cut fried potatoes.
There's something so satisfying about a tasty African meal; Its great look, its incredible aroma, and that exquisite taste that completely pleases your palate.
This African-style version of Kale stew brings you the same satisfying experience and much more. It goes beyond its great taste and offers your body tremendous health benefits that are hard to come by, even among other vegetables of the cabbage family.
To help you appreciate the rich qualities of kale stew, the benefits of this dish are discussed below, along with the steps of its preparation.
Equipment
Ingredients
13g ginger root, peeled
(equivalent to a thumb size)
4 chili peppers
(1 habanero is fine too)
1
lb
smoked turkey
cut into chunks.
12 oz. Cooked shrimp
(optional)
515g Organic Kale leaves
washed and chopped (frozen is good too)