Ashanti Chicken (Whole Stuffed Deboned Roast) By African Bites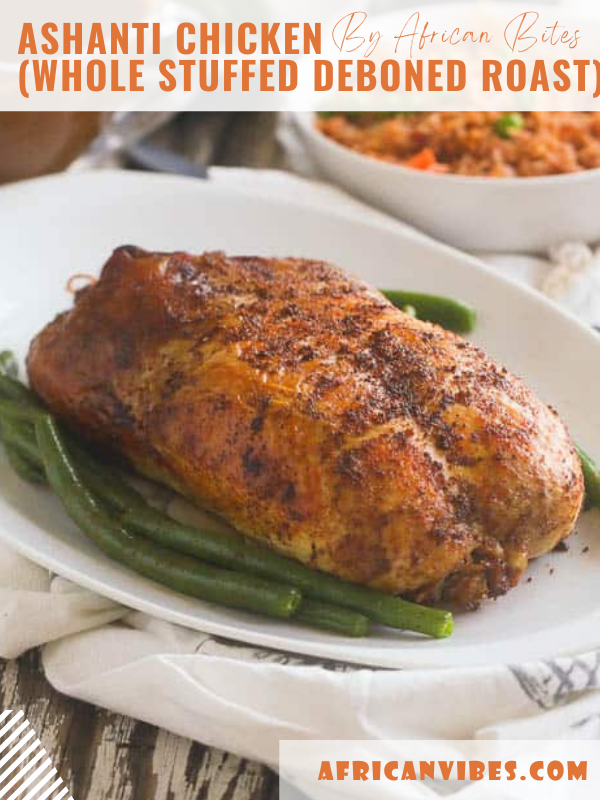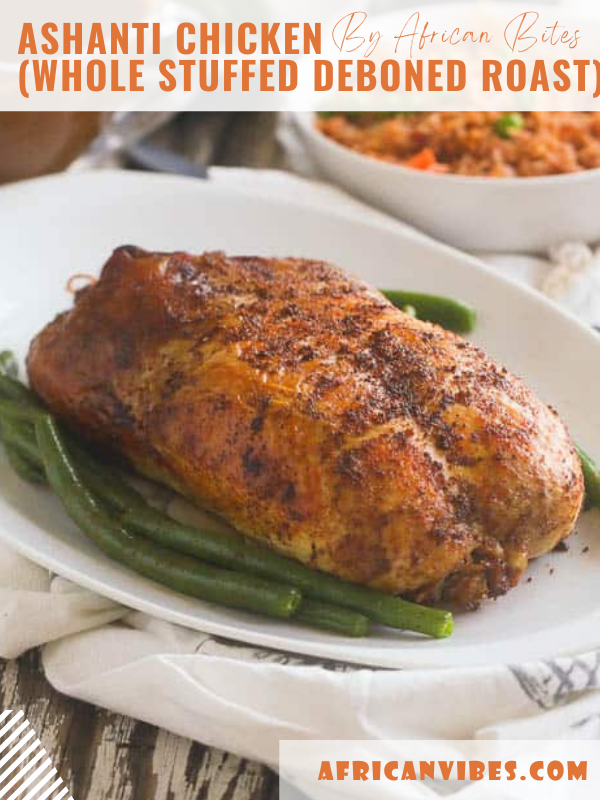 Prep Time1 hr
Cook Time2 hrs
Total Time3 hrs
Ashanti Chicken-  Whole Stuffed Deboned Roast Chicken- stuffed with Jollof rice  paired with gravy from drippings.
Want something, fun, New, Exciting on your thanksgiving or Christmas table?
 Try this African ballotine (chicken boned, stuffed, and rolled into a bundle)
This is a great make-ahead dish – do it the day before and roast the day of. If you have a roasting pan that is great! if not, place on top of a cookie sheet and place a pan underneath to collect the dripping. It is Ghetto Fabulous but who cares! It does the job.
Whole Stuffed Deboned Chicken
Spice rub
Gravy with chicken drippings
¼
cup
cup drippings from roast chicken
2 or more cups chicken stock
Chicken bouillon powder
to taste(optional)
Salt and ground black pepper to taste