Authentic Moroccan Beef Tagine With Green Beans By Lalafatimas Kitchen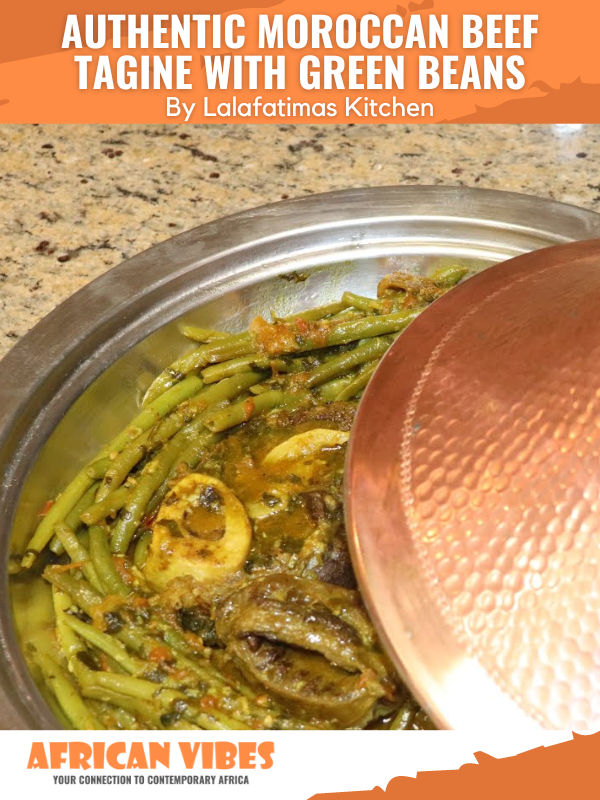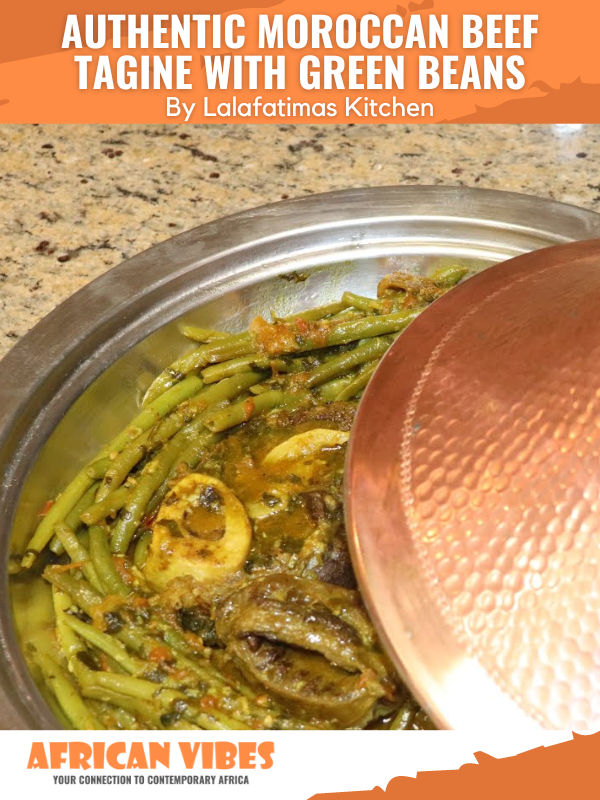 Prep Time1 hr
Cook Time2 hrs
Total Time3 hrs
Authentic Moroccan Beef Tagine With Green Beans  - The meat is so tender it melts in your mouth while the green beans are bursting with flavor. This will definitely be the best tagine you will ever eat.
2
lbs
shank Beef or good quality meat that cooks fast ( tender pieces)
1 ½
lbs
fresh green beans
2 fresh medium large tomatoes skinless and seedless chopped
6 gloves of minced garlic
¼
tsp
salt
plus more for the green beens
4 small pieces of fresh lemon
3 to 4 Tbsps of EVOO ( Extra virgin olive oil)
Please note if you use the express cooker to cook the meat you do not need 2 cups of water. You might need less or if you cook the meat in regular pot, you may need more liquid.
Other Interesting Recipes: Coconut Milk Peanut Sauce Matoke By Kaluhi's Kitchen
Ingredients
2
lbs
shank Beef or good quality meat that cooks fast ( tender pieces)
1 ½
lbs
fresh green beans
2 fresh medium large tomatoes skinless and seedless chopped
6 gloves of minced garlic
¼
tsp
salt
plus more for the green beens
4 small pieces of fresh lemon
3 to 4 Tbsps of EVOO ( Extra virgin olive oil)