Baked African Sweet Potato Chicken By Dinner the Dessert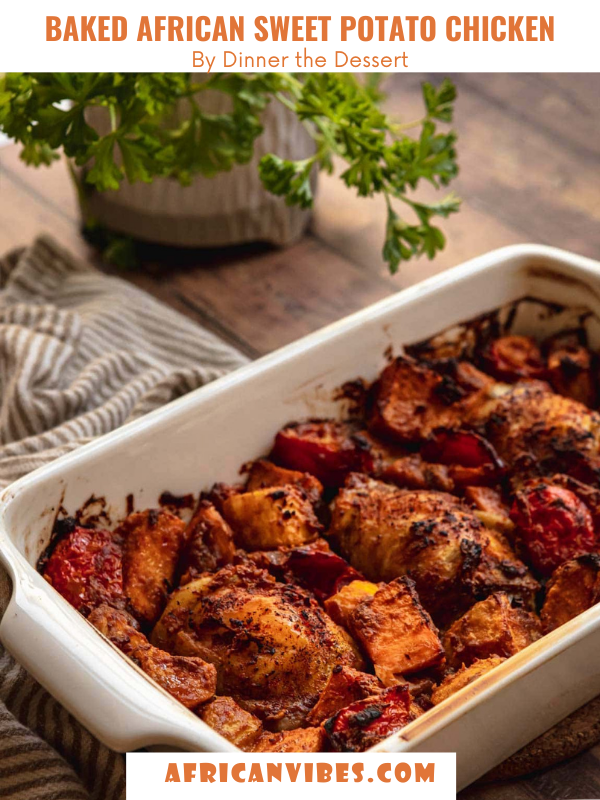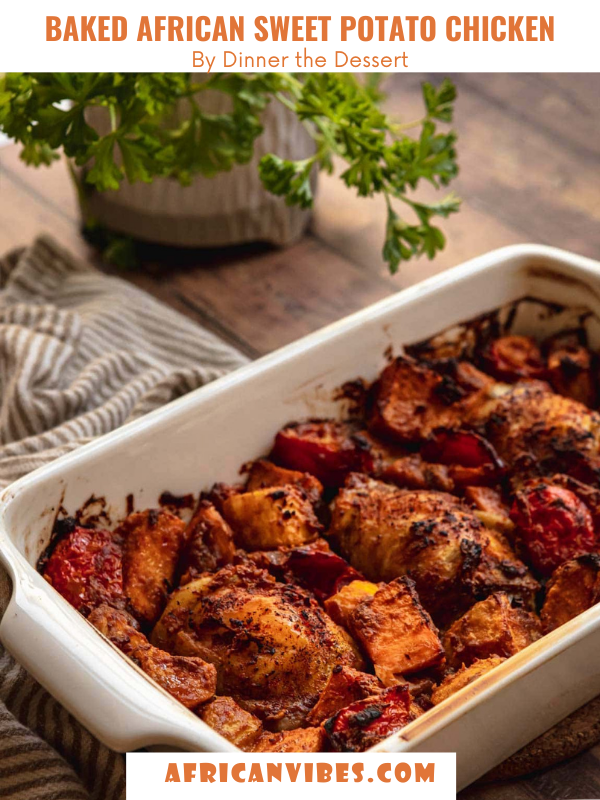 Prep Time10 mins
Cook Time45 mins
Total Time55 mins
Baked African Sweet Potato Chicken is made with a combination of sweet and spicy flavors with chicken, mangoes, peanut butter, sweet potatoes, and cayenne.
This chicken thigh recipe makes a hearty meal with lots of delicious spices, veggies, and crispy chicken. It's the perfect not-too-spicy chicken dish that everyone is sure to love.
The meat bakes along with other fresh ingredients like sweet potatoes, mangoes, tomatoes, and onions. Baking with the juicy and rich ingredients makes the perfect fall-apart tender chicken thighs with deliciously crispy skin.
6 chicken thighs , bone-in, and skin on
2 sweet potatoes , peeled and diced (about 1 pound)
1 cup diced mango , frozen is fine
14 ounces diced tomatoes , do not drain