Banga Soup Recipe (Delta Version) By Sisi Jemimah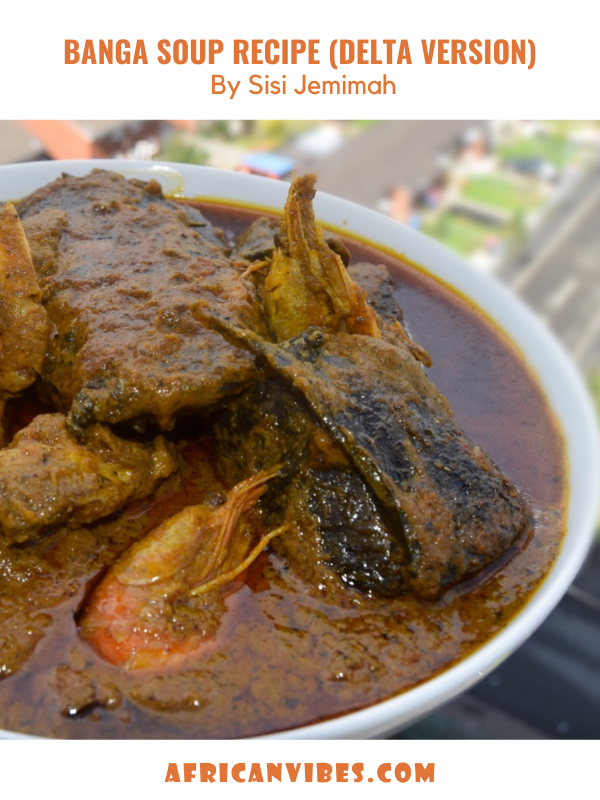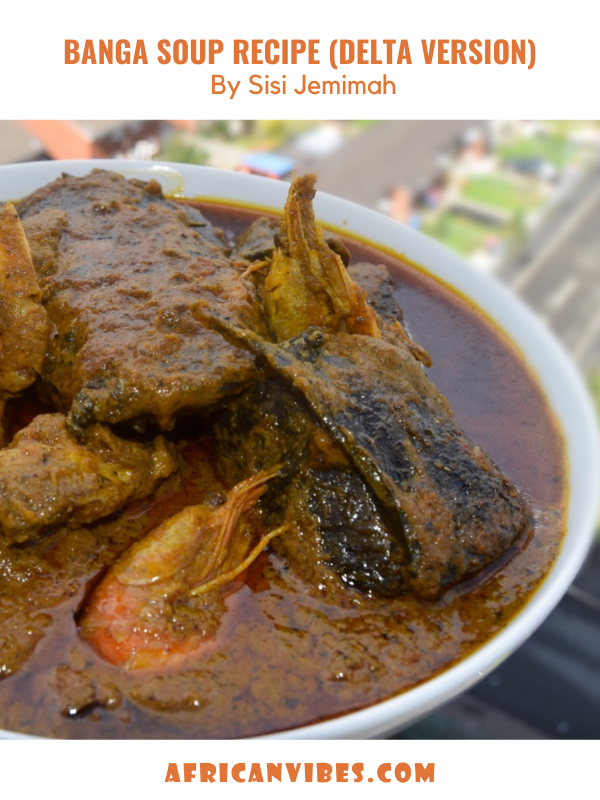 Prep Time10 mins
Cook Time40 mins
Total Time50 mins
Nigerian banga soup is a quick and delicious Niger-Delta style palm nut soup. It is very easy to make and packed full of flavor from the herbs and spices used in making it. You can have this soup from your kitchen to the table in 30 minutes, it is very similar to Ofe Akwu recipe (Ibo style) but they use different spices. Banga soup is popularly eaten with starch or with pounded yam or Eba.
Banga Soup is a very popular Nigerian Palm nut soup, it's a Delta/Urhobo favourite. The preparation method of Banga soup varies from tribe to tribe. The Igbo version is called Ofe Akwu which includes the addition of Ugu or Scent leaves which is without in the Delta version. There's also the Efik version called Abak Atama.
1
Medium size Catfish or any preferred fresh fish
Assorted Meats of your choice
23
Medium Pieces Stockfish (Panla, Okporoko)
12
Medium Dried Fish ( I'm using catfish)
½
cup
Fresh or Smoked Shrimps (Optional)
12
tbsp
Crushed Obeletientien leaves or Dried bitter leaves.
2
Scotch bonnet ( Atarodo)
2
tbsp
dried pepper (Atagungun) This is optional if you're using Rodo but I l prefer mine really hot.