Batata Bel Kamoun By 196 Flavors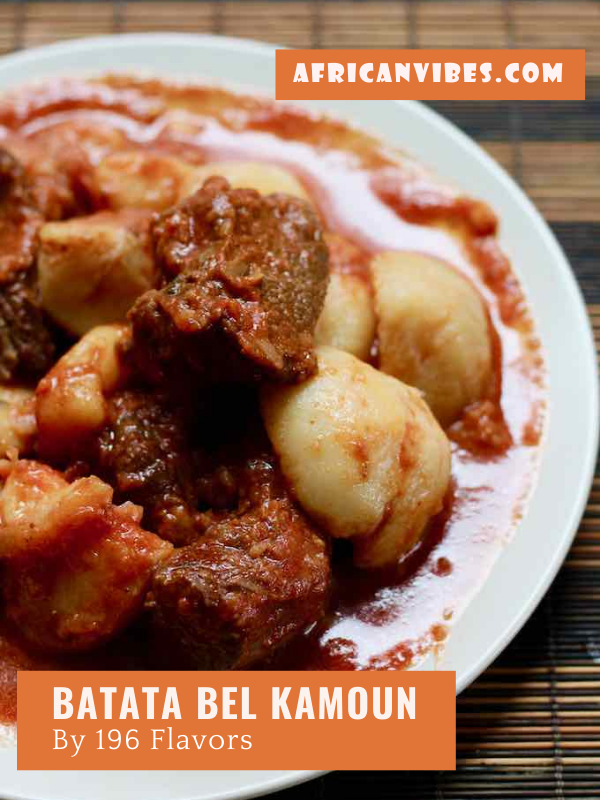 Batata bel kamoun is a traditional Tunisian stew prepared with potatoes and beef, and deliciously scented with cumin and harissa.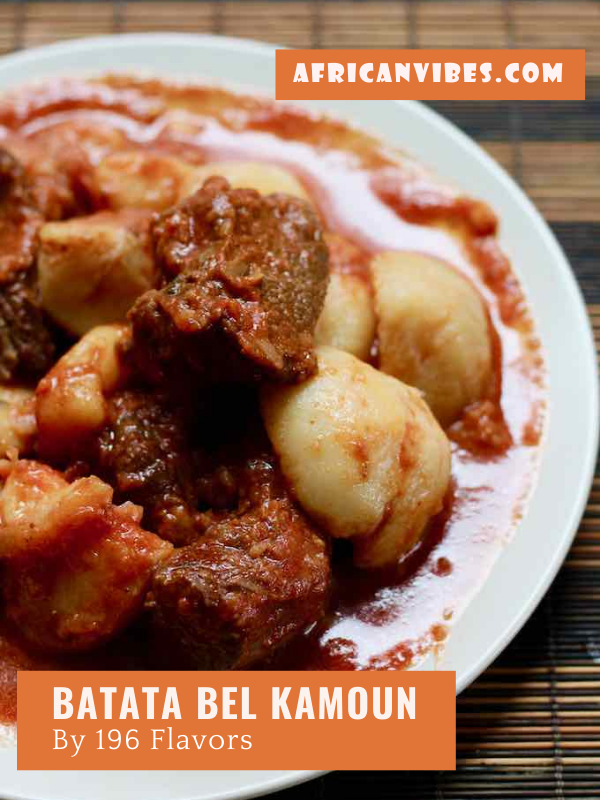 Prep Time30 mins
Cook Time2 hrs 30 mins
Total Time3 hrs
This is no surprise to anyone: Tunisian cuisine is typical Mediterranean cuisine. Over the centuries, it has been influenced by numerous cultures, including Berber, Punic, Arab, Jewish, Turkish and Italian.
Also, the cuisine varies with the regional climate, the geography of the country and the local products. In Tunisia, cooking occupies a place of choice in the daily life and in the festivities, whether they are family or religious celebrations.
3 lb white potatoes , cut into large pieces
1 lb beef , cut into large pieces (chuck or scoter)