Beef and Beef Offal African Pepper Soup By Savourous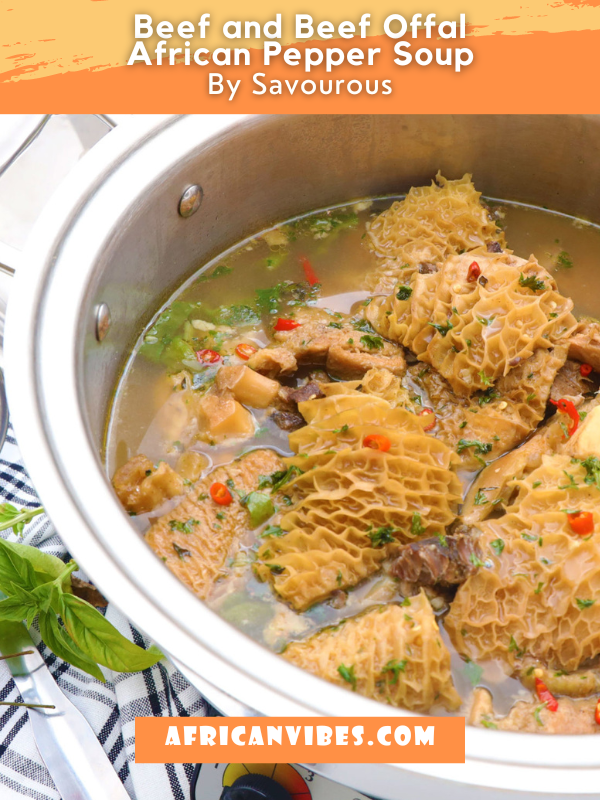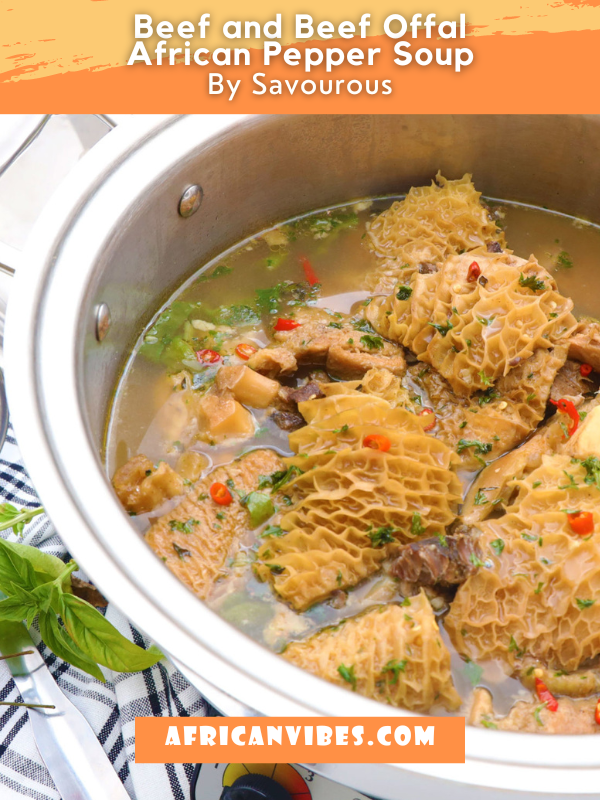 Prep Time20 mins
Cook Time1 hr 10 mins
Total Time1 hr 30 mins
Beef and beef offal pepper soup is a delicacy in my family!
Pepper soup is a delicious soup that originated from the West part of Africa. A very popular soup in Nigeria and Ghana. The soup is prepared with a variety of meat, hot peppers, and calabash nutmeg as primary ingredients.  This spicy soup is mostly light, watery texture. To most west African, it is a delicacy.
This soup has a health benefit and it is often made when people are ill since it is watery, it is easy to swallow, and you do not need to eat the meat in it. 
It is really good if you are having a cold or malaria as the spice are full of healthy benefits.
Optional tools: cookware pot.
45
lbs
assorted meat cut in pieces
4
green habanera peppers Chopped
A handful of fresh chopped basil or parsley