Beef Suqaar By Global Table Adventure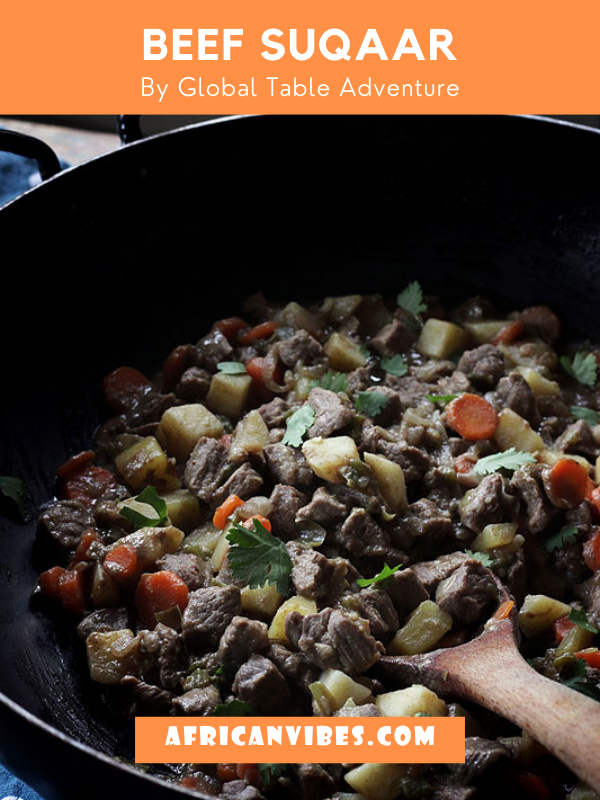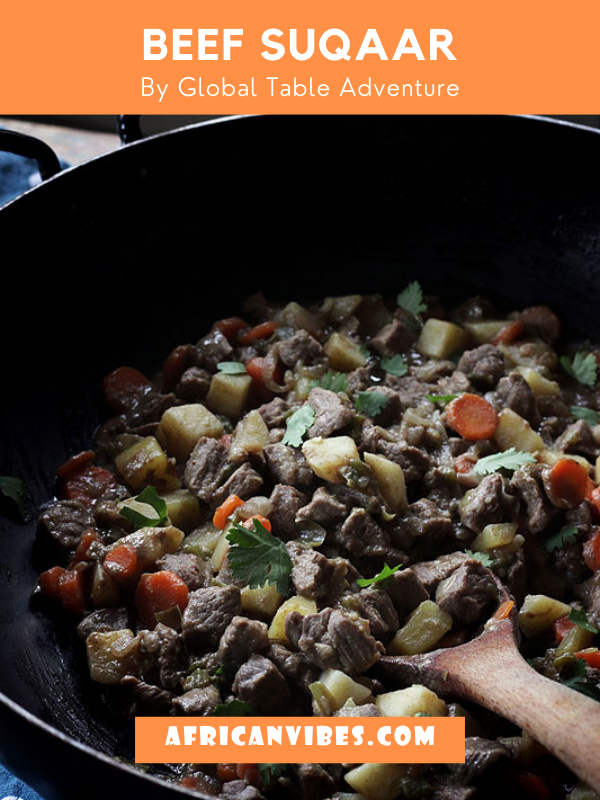 Prep Time5 mins
Cook Time30 mins
Total Time35 mins
Beef Suqaar - Suqaar (pronounced sooh-car) is one of Somalia's most beloved dishes and can be made with any meat, from lamb, to chicken, to beef.
Sometimes we need a meal that can fill every corner of our heart, one that can bump out those rough and tumble emotions that bog us down… the ones that keep us from being happy.
Carefree.
Enter Suqaar, from Somalia.
1 small onions
sliced in half moons
1
green bell pepper
chopped
1 cup beef broth
more as needed
3 carrots
peeled and sliced
chili peppers
for heat (optional)
1 handful fresh cilantro
chopped or torn