BEST Moroccan Chicken Recipe By The Mediterranean Dish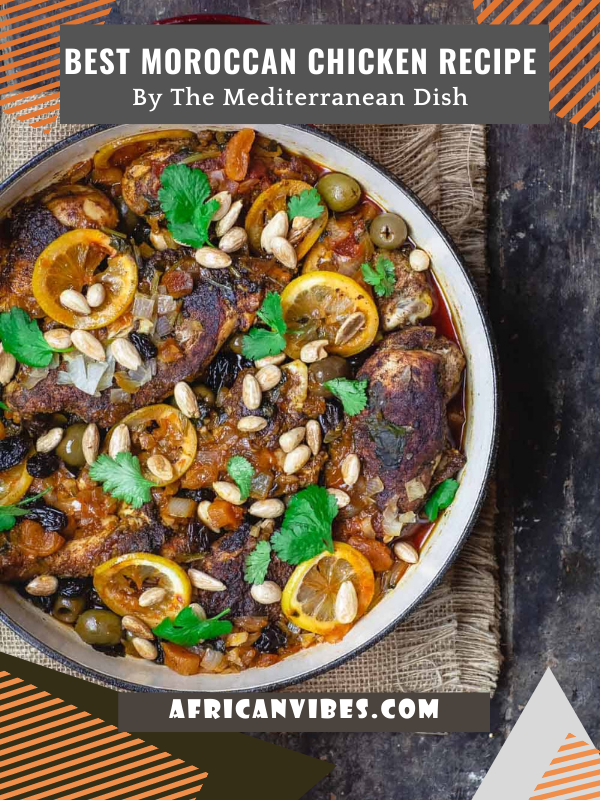 BEST Moroccan Chicken recipe you will find! Super succulent, fall-off-the-bone tender chicken stew w/ warm Moroccan spices, lemons, olives & dried fruit.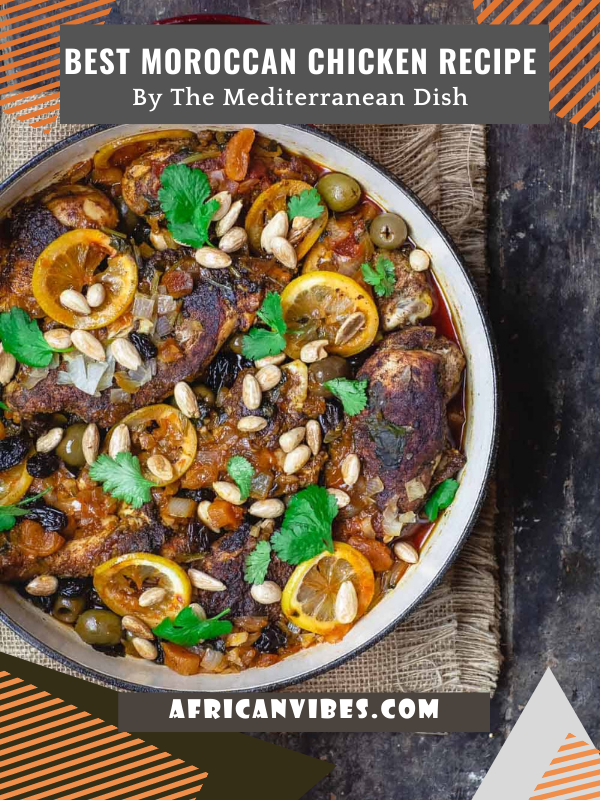 Prep Time20 mins
Cook Time45 mins
Total Time1 hr 5 mins
Moroccan chicken is essentially stewed or braised chicken with deep, lovely flavors from a special Moroccan spice rub (which I tell you all about in a second), along with aromatics, fresh lemons (or preserved lemons, if you have some), and green olives. And as Moroccans are known to do, we add in some dried fruits to balance things out. I chose a mixture of raisins and dried apricots.
For Spice Rub
For Chicken
3 ½ lb/1587.57 g whole chicken cut into bone-in pieces
(or 7 to 8 pieces of chicken with bone in. Leave skin on or remove it, up to you.)
1 medium yellow on ion, chopped
4 garlic cloves, peeled and minced
1 oz/28.3 g chopped fresh cilantro
1 lemon, thinly sliced
(or 1 preserved lemon, cut up into small pieces)
¾ cup/ 58.5 g pitted green olives
¼ cup/ 47 g chopped dry apricots
3 tbsp/49.14 g tomato paste
1 ½ cup 352.5 ml low-sodium chicken broth
Toasted slivered almonds, to your liking, optional