Bjawia (Bjaouia) By 196 Flavors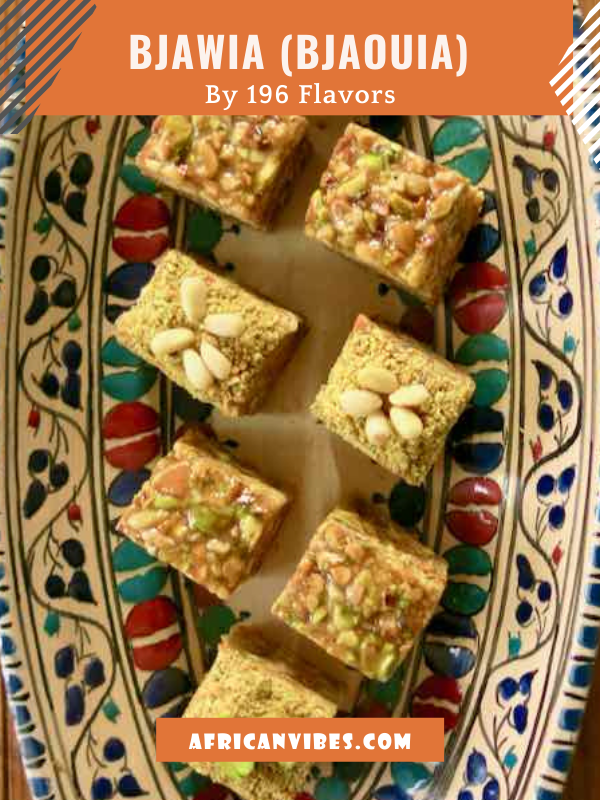 Bjawia is a Tunisian dessert that is prepared with roasted dried fruits which deliver all their aromas in a soft syrup to form a divine bite-size pastry filled with pistachios.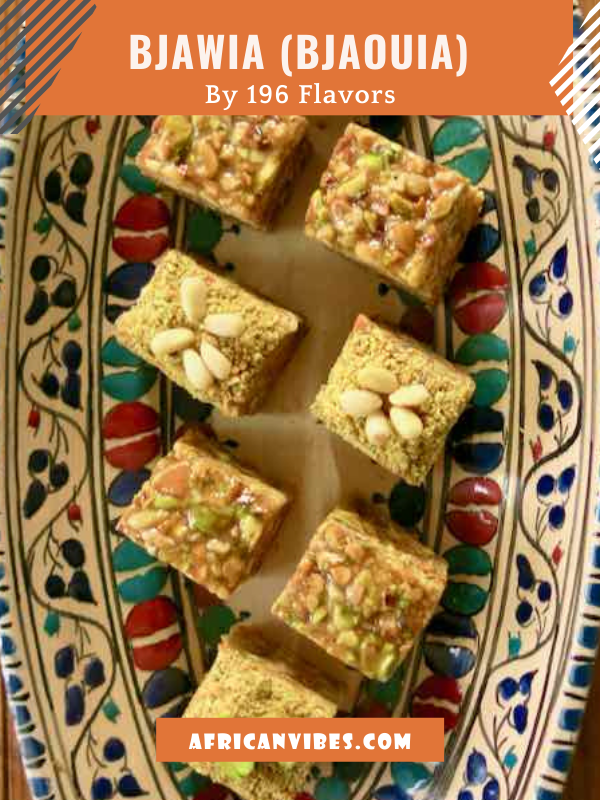 Prep Time30 mins
Cook Time15 mins
Total Time45 mins
For the Tunisians, they symbolize hospitality and joy.
Bjawia is somewhat similar in concept to a number of other traditional recipes with dried fruits and syrup or honey, like Cypriot pastellaki, which is prepared with peanuts and sesame seeds, or Georgian gozinaki, which is made with a combination of almonds, hazelnuts, walnuts, peanuts, as well as flax seeds.