B'stilla Moroccan Chicken Pie – my beating heart!! by Lambs' Ears & Honey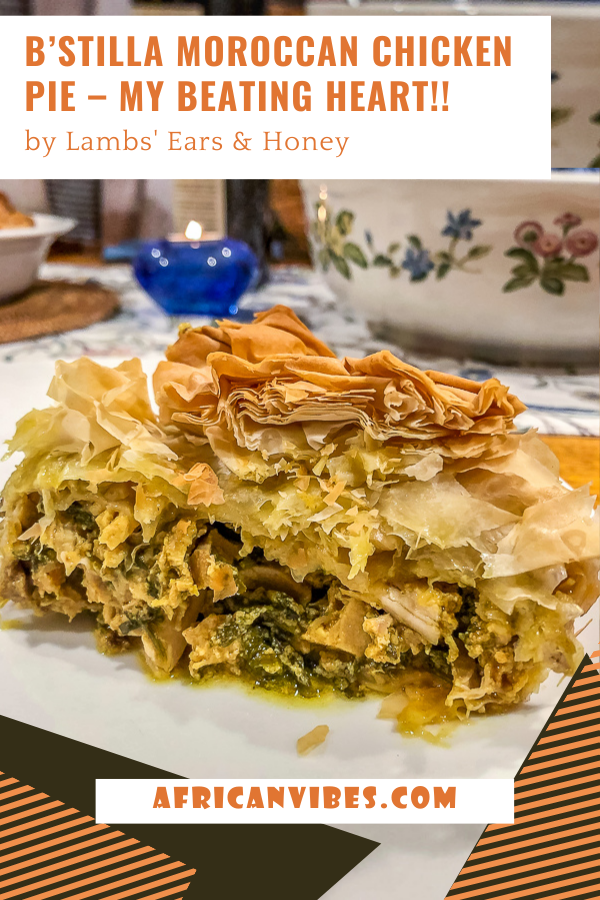 B'stilla – or bisteeya or lots of other spellings – is a classic Moroccan chicken pie, traditionally made with pigeon or squab, but also with chicken, combining both sweet and savory elements. It is also something that I have been dying to try ever since I first saw a recipe for it.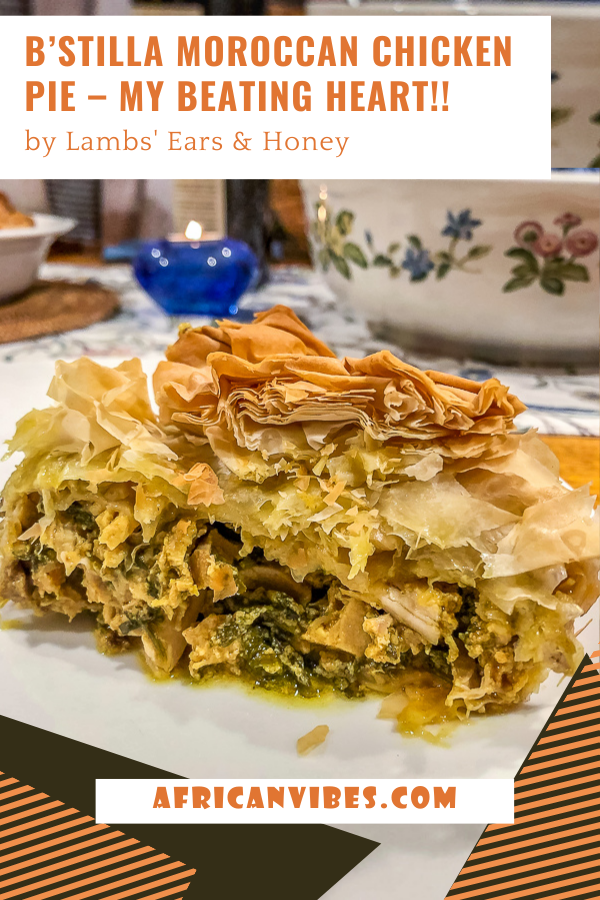 Prep Time1 hr
Cook Time1 hr 20 mins
Total Time2 hrs 20 mins
This recipe for my Moroccan chicken pie is the adapted version that I finally placed with a flourish (and some baked carrots) on the dinner table last night. It's, rich, sublimely tasty, and not difficult. If required, it can be made in two steps, making it great for a feasting table as it can be prepared in part the day before. 
700
g
chicken thighs, boneless
¼
tsp
cayenne pepper, or dried chilli
1
bunch flat leaf parsley