Bunny Chow – South African Street Food By Easy Cooking From Nina's Kitchen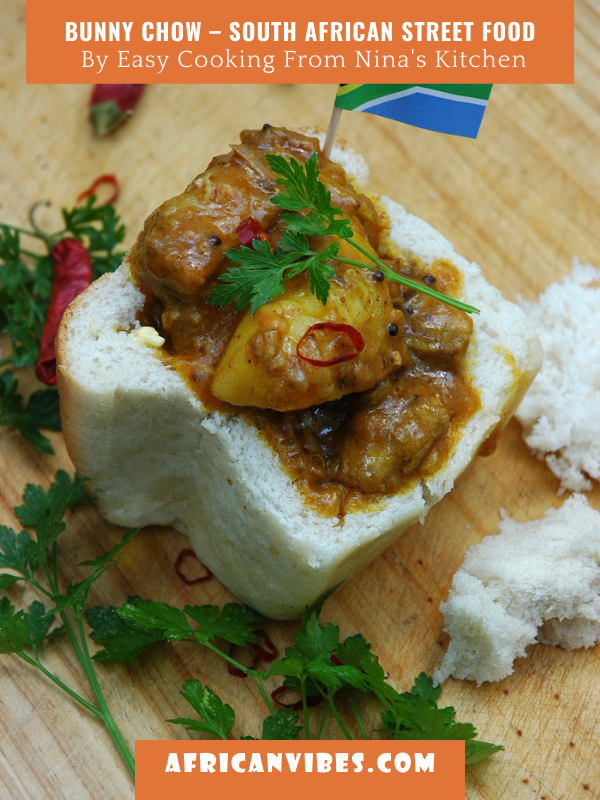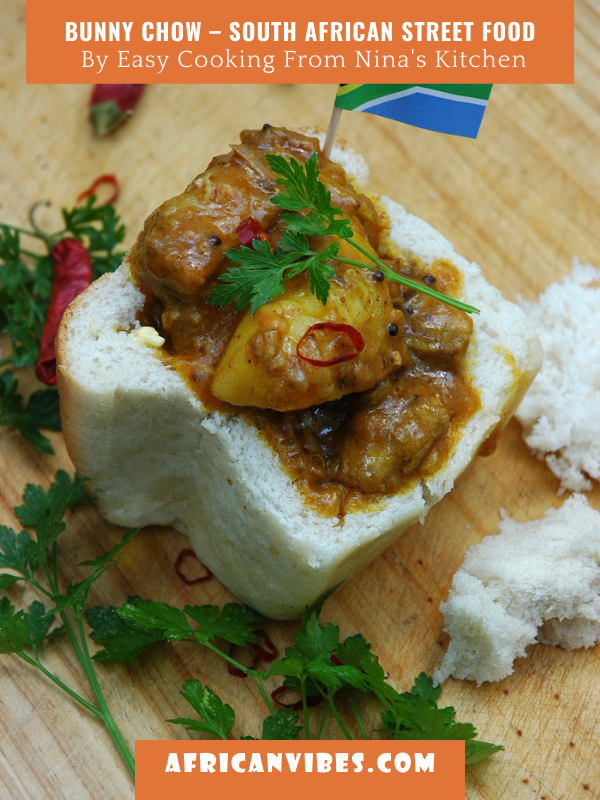 Prep Time15 mins
Cook Time40 mins
Total Time55 mins
A Bunny Chow can only be eaten with your hands, from there the name originated. "Bunny" because you are eating with your hands like a rabbit and the word Chow, was a slang word used for food. Bunny Chow originated in the KwaZulu Natal region amongst the first Indians who came to this region to work in the sugar fields. Indian workers did not have the time to make the traditional Indian breads and were exposed to the western breads to have with their curries. Because it took too much time and effort to cart all the different containers with curries to work, they cut the bread loaf in half, hollowed the soft part of the bread and filled it with their choice of curry. A nutritious and filling meal, all in one parcel.
Bunny Chow – deliciously tasty South African Street food with made with aromatic spices, meat, chickpeas and potatoes served in hollow bread. A one-of-a-kind sandwich!
Bunny Chow with Lamb Curry
2
white loaves of bread – halved(big appetites)
or quartered(smaller appetites).
1
kg
mutton – neck or knuckles (or beef cubes)
1
thumb size piece root ginger
2
cups
vegetable or mutton stock
Sauce