Cat Fish and Seafood Pepper Soup(Ghana meets Nigeria) By Nigerian Lazy Chef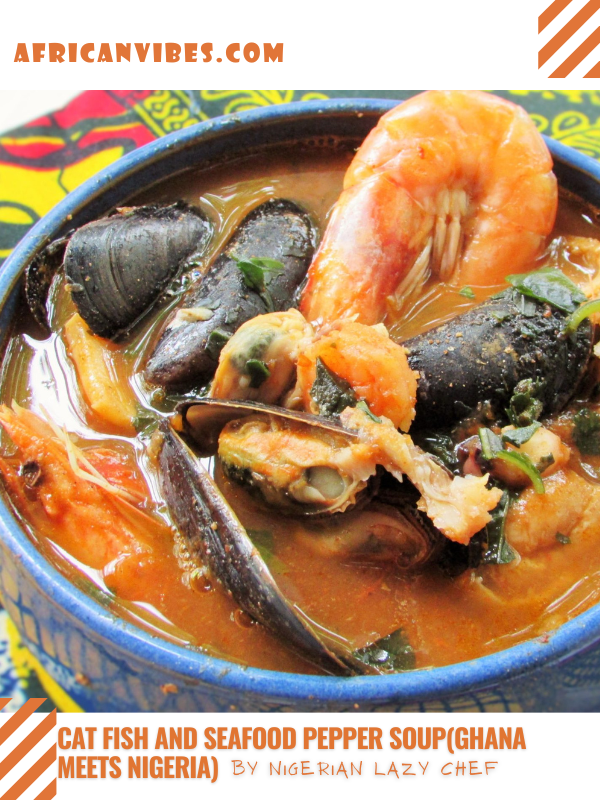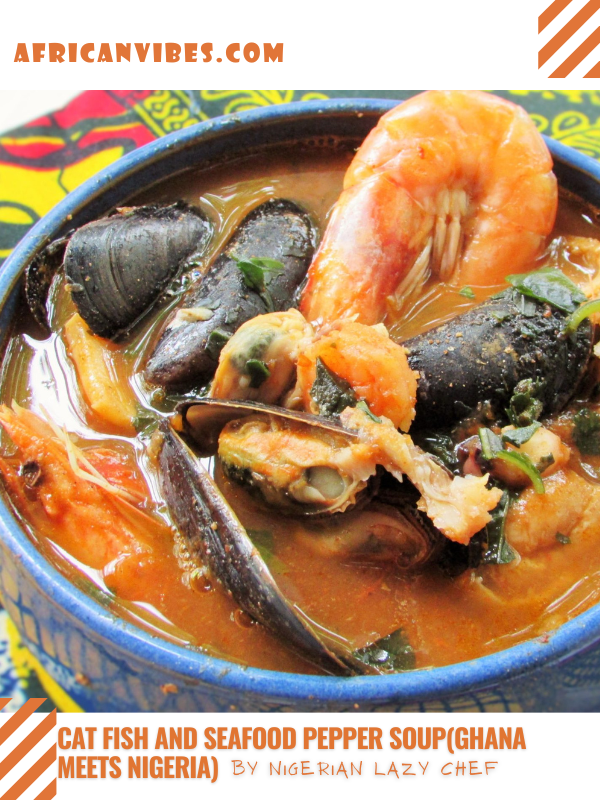 Prep Time15 mins
Cook Time15 mins
Total Time30 mins
Ghana meets Nigeria in the form of a soup. I would call this a more modern version of pepper soup. Each African country have their own version of the pepper soup or light soup recipe. Since I enjoy the Ghanaian and Nigerian version, I thought to myself why not fuse both and see the effects. I have to say I was quite pleased with this soup.
I am really happy to share this recipe with you. It is easy, it tastes good, and you will keeping going back for more, so make sure to make it a large pot.
As we move ahead, I would share my recipes for the Nigerian pepper soup.
1.60
lbs
catfish
(cleaned and gutted)
1
lb
mussels and seafood mix
1
small green bell pepper
(optional)
6
habanero peppers or ata-rodo(reduce or increase according to heat tolerance)
1
knob of ginger ie about an inch
A handful of chopped Basil leaves or scent leaves