Chicken Tagine with Apricots, Almonds & Chickpeas by thekitchn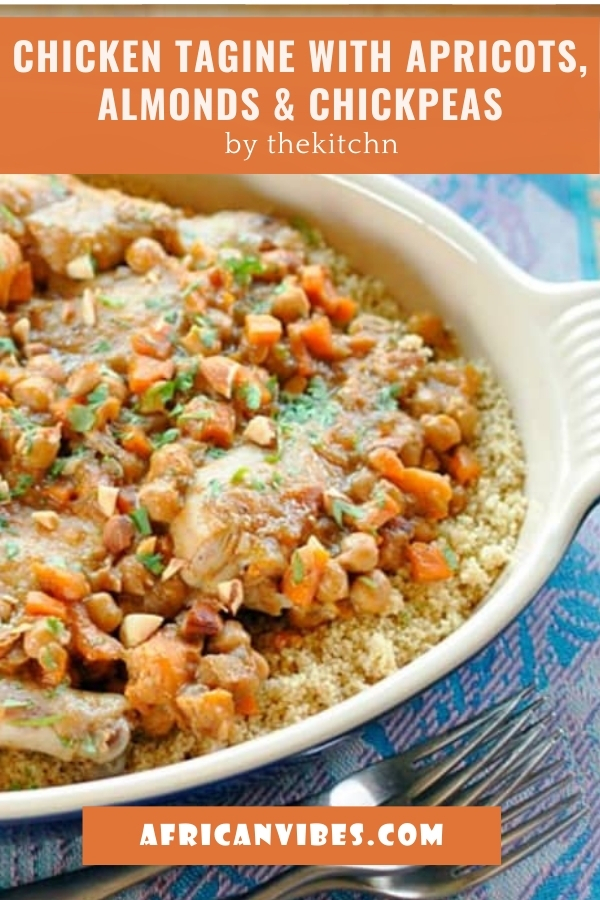 Let's talk about this tagine for a second: it's crazy good. The dish has so much going on—the fragrant and heavily-spiced sauce, the jammy apricots, the crunchy almonds—and yet it totally works. There's good reason why this Moroccan dish is a classic.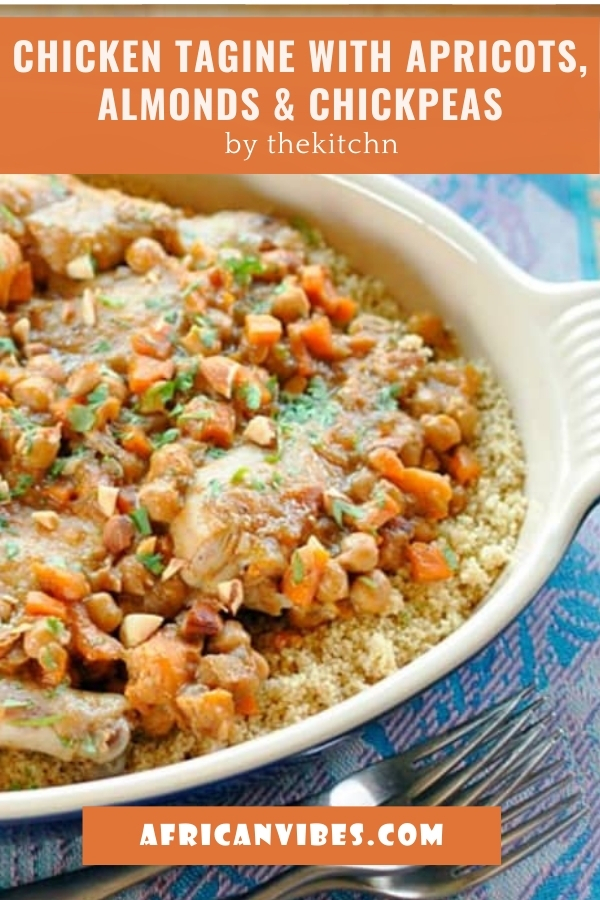 Prep Time25 mins
Cook Time1 hr
Total Time1 hr 25 mins
Tagine is the name for both the North African dish and the vessel in which it's prepared. The idea is very similar to Western-style braising in Dutch ovens: combine ingredients, cover, and cook over low heat until tender and tasty. The tagine traps steam, creating a very moist cooking environment with even heat.
3
pounds chicken legs and thighs (about 4 each)
1
carrot, peeled and diced
1
-inch piece ginger root, peeled and minced
½
cup
dried apricots, roughly chopped
¼
cup
almonds, roughly chopped
2
cups
(1 15-oz can) chickpeas, drained and rinsed
2
tbsp
cilantro, optional, for serving
This is not a quick weeknight meal, by any means, but it is most certainly a lazy "make your house smell amazing" weekend kind of meal. It also makes terrific leftovers, so even if you aren't throwing a dinner party or making Sunday dinner for your family, it's worth making this for the meals it will give you all week long.