Chicken Yassa – poulet-au-yassa By Chef Lola's Kitchen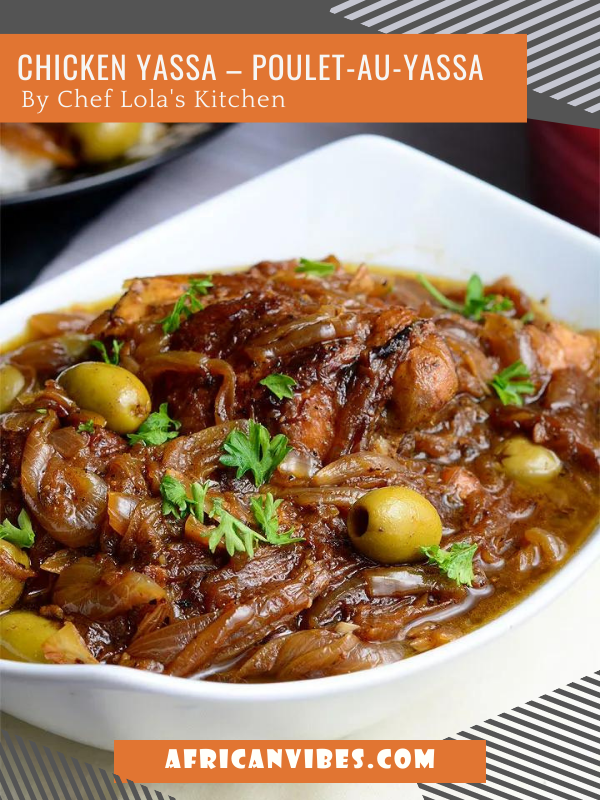 Enjoy the flavors of West Africa with this Senegalese Poulet Yassa made from Chicken pieces, marinated overnight with lots of onions, some mustard, and a bit of lemon juice. This dish is so easy to make, smells great, looks beautiful, and tastes delicious. If you are in the mood for an exotic dish try this one!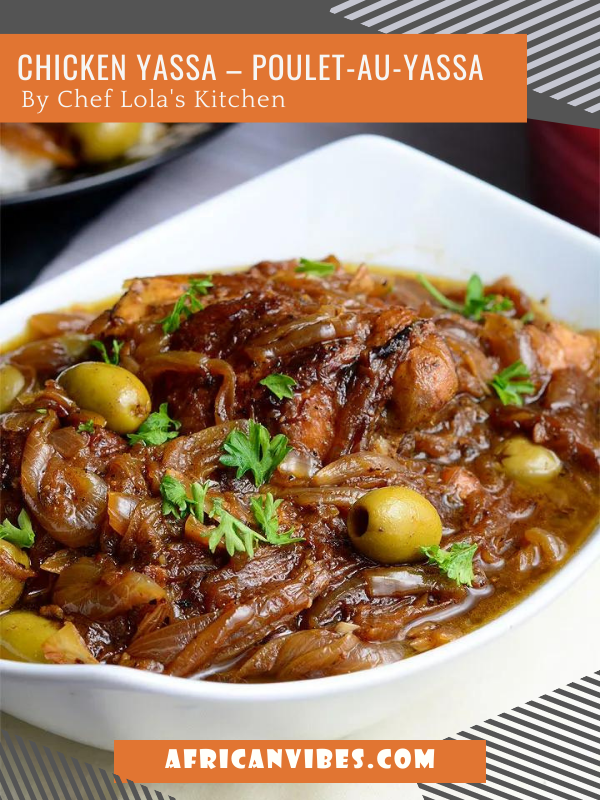 Prep Time10 mins
Cook Time50 mins
Total Time1 hr
When thinking about YASSA, what it comes first in  mind is ONIONS! Exactly, onions are the foundation of the delicious recipe, but don't let that scare you from making this dish. When you make it, you will see how well the onions complement the flavor of the Chicken. Trust me; Chicken Yassa will be unthinkable without Onions! You will be wowed!
Marinade
½
cup
Lemon juice freshly squeezed
1
Habanero finely chopped (for added heat)
1-1½ tsp Salt or to taste
4
onions
cut in halves and then thinly sliced into half-moon (preferably white/yellow onions)
Yassa Poulet
¾
cup
Chicken stock or water
¾
cup
green olives optional
Parsley for garnish if desired
A well-made Yassa chicken speaks for itself, but I will like to add that the more the onions, the better the Yassa.