Delicious Traditional Bobotie By Epicurious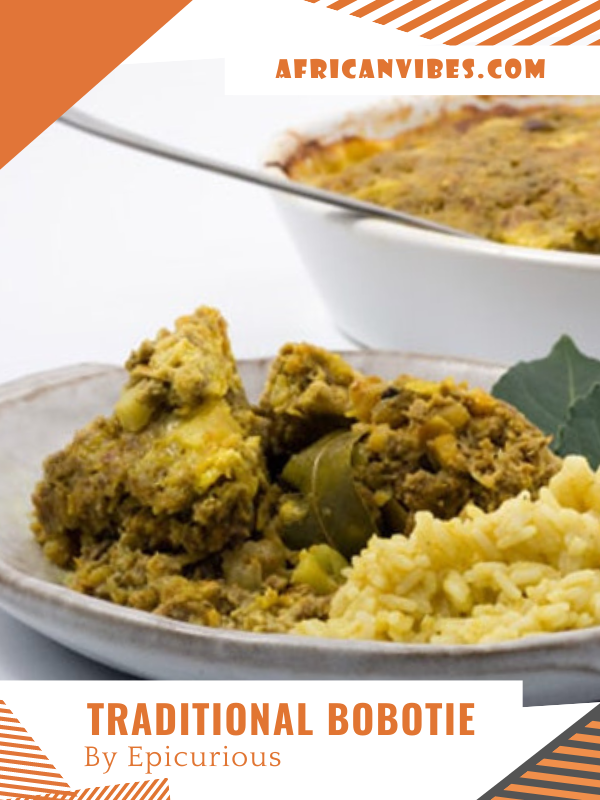 This would be a hot contender for South Africa's national dish! The recipe was selected for an international recipe book published in 1951 by the United Nations Organisation.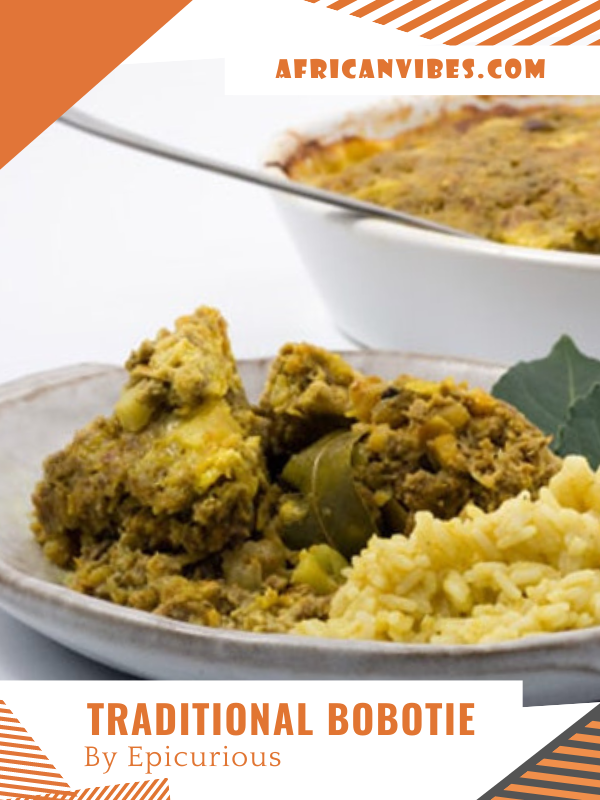 Prep Time20 mins
Cook Time1 hr
Total Time1 hr 20 mins
Bobotie is a Cape-Malay creation, and they spice it up even more with cumin, coriander and cloves. 
There are many local variations, but the idea is that the mince should be tender and creamy in texture, which means long, slow cooking. Early cooks added a little tamarind water; lemon rind and juice is a more modern adaptation.
minced lamb or beef, or a mixture of the two
2
ml
crushed garlic
(1/2 teaspoon)
finely grated rind and juice of 1/2 small lemon
5
ml
salt, milled black pepper
(1 teaspoon)
1
Granny Smith apple peeled, cored and chopped
6
lemon, orange, or bay leaves
TOPPING
2
ml
or (1/2 teaspoon) salt