Doro Wat -Ethiopian Chicken Stew By African Bites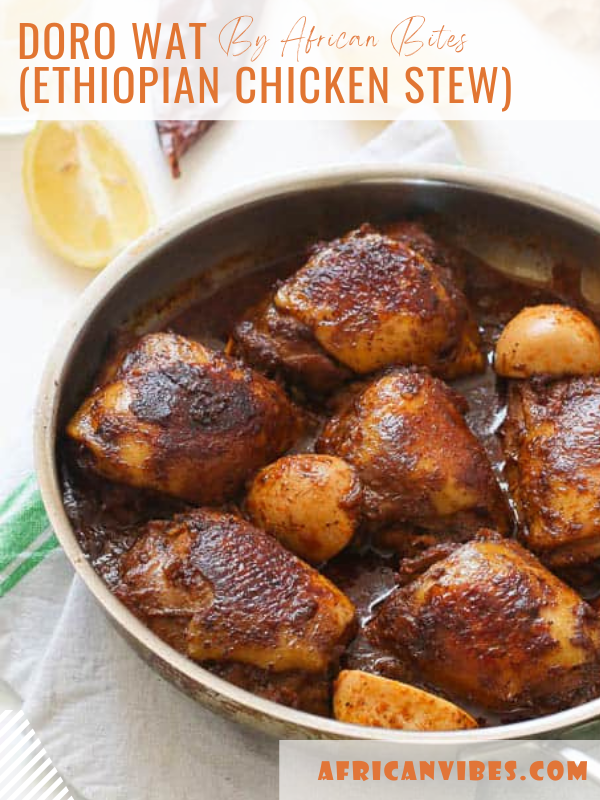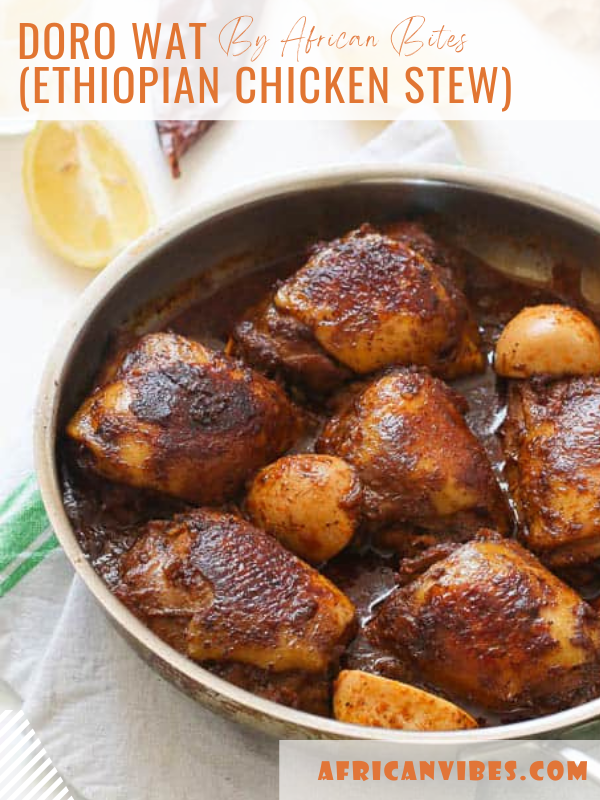 Prep Time20 mins
Cook Time1 hr
Total Time1 hr 20 mins
Doro Wat – Ethiopian Chicken Stew – slowly simmered in a blend of robust spices. Easy thick, comforting, delicious, and so easy to make!
This version of Doro Wat aka Doro Wot is true to authentic roots, it's easy to put together and packed with robust flavors from the spices. Berbere spice mix and spiced butter, add great dimension to the dish and an incredible depth of flavor. And OOh, the caramelized onion packs a PUNCH. Really does!!!!
Folks! This  Spicy Ethiopian Chicken Stew is African comfort food at its best, and believe me, it's a winner! A great introduction to Ethiopian cooking.
3
tbsp
Spiced butter
Sub with Cooking oil or more
3- 3½- pound whole chicken cut in pieces or chicken thighs
4-6 Large soft boiled egg shelled removed
1-2 Lemons Freshly Squeezed (adjust to taste)