East African Mango and Cucumber Salad By The Wanderlust Kitchen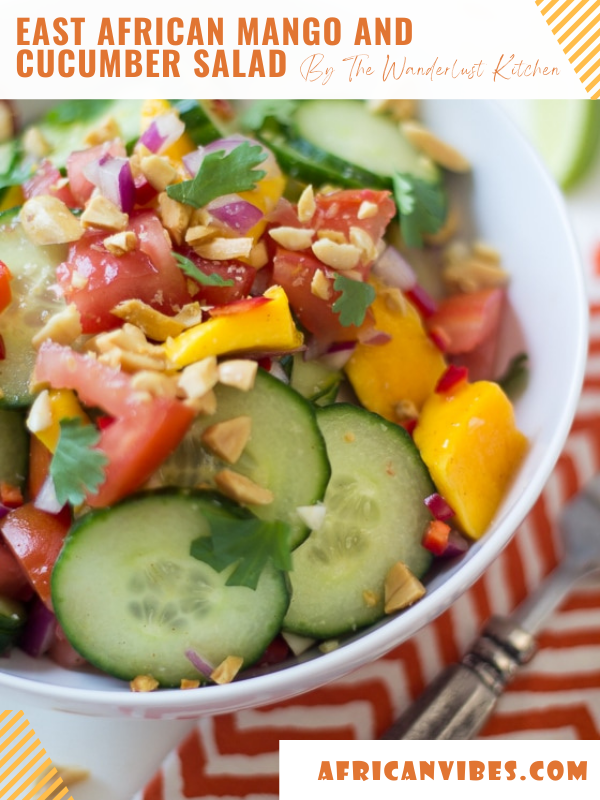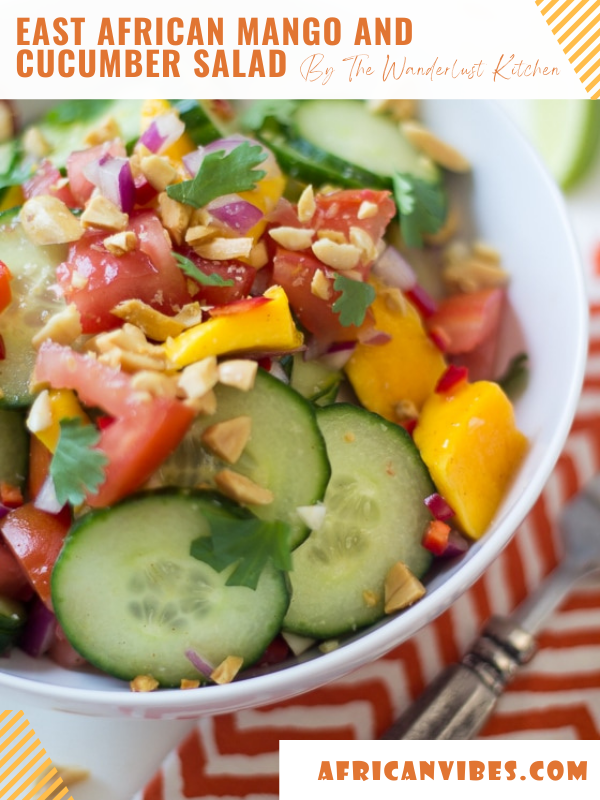 Prep Time35 mins
Cook Time1 min
Total Time36 mins
With fresh ingredients and a little spiciness, this East Africa Mango Cucumber Salad is delicious on its own or as a side dish to complement grilled meats.
This Mango and Cucumber Salad is as easy at cutting up some produce, adding some spices, and mixing it all together.
Just look at all the pretty colors!
1 English cucumber
thinly sliced
1/2 small red onion
finely chopped
2
cups
chopped seeded tomato
1 red or green jalapeno
seeded and minced
2
champagne mangoes
pitted and diced