East African Pilau – Kenyan Pilau By Chef Lola's kitchen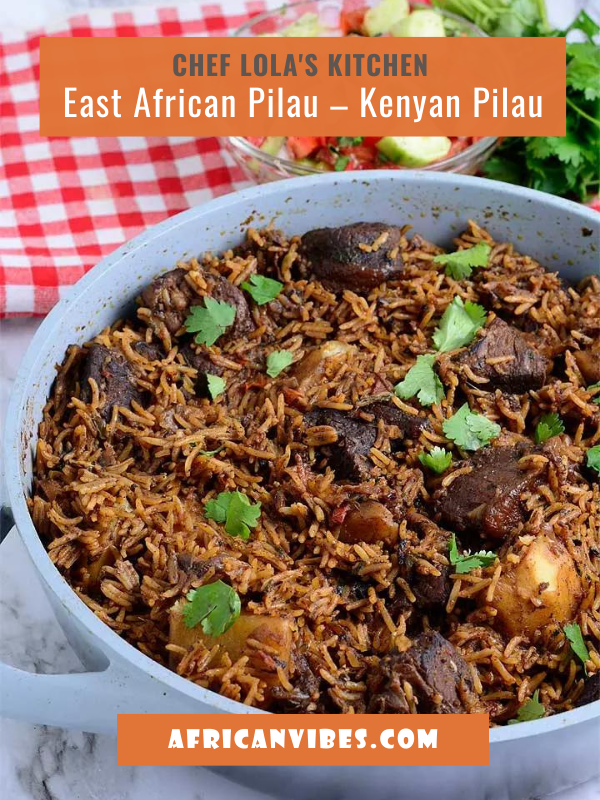 East African Pilau is a traditional, beautiful fragrant rice dish made with many aromatic spices that adds an amazing depth of flavor to the rice. It can be made with either beef or chicken.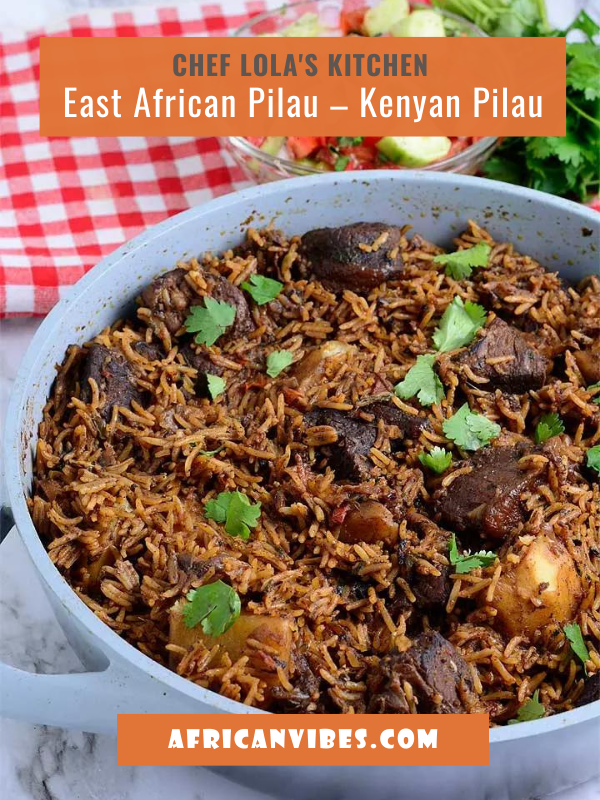 Prep Time15 mins
Cook Time35 mins
Total Time50 mins
Pelau is delicious on its own and can be served as a stand-alone meal, however, if you want a full Kenyan experience simply pair with Kachumbari – a cool and refreshing salad made with tomatoes, red onions, cilantro and a spicy pepper like serrano chili pepper. 
PILAU MASALA - PILAU SPICES
RICE PILAU
5
potatoes medium - peeled and cut into quarters
2
Red onions medium - thinly sliced
1
serrano chile finely chopped
¼
cup
fresh cilantro roughly chopped