Easy and Delicious Vegetable Couscous by Chef Lola's Kitchen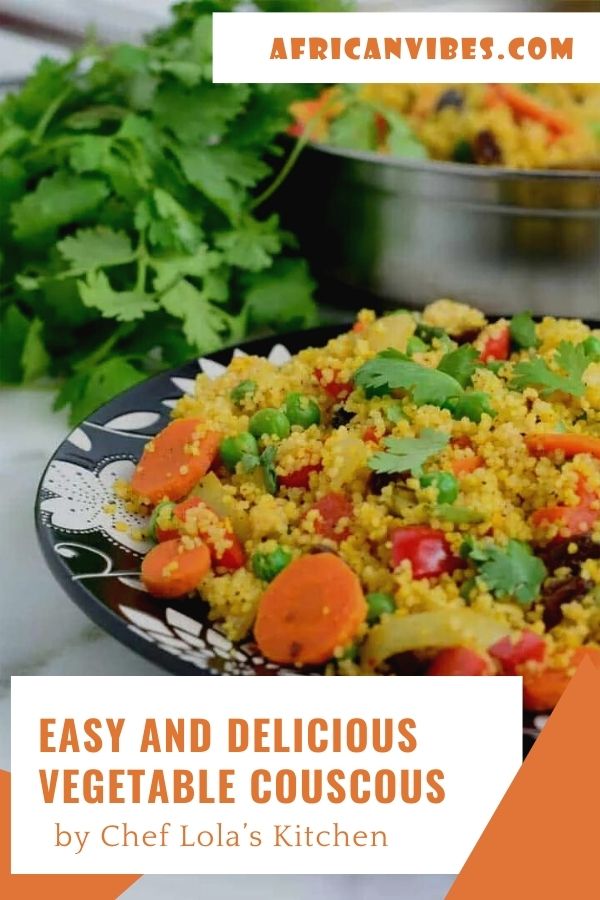 This easy one-pot Vegetable Couscous recipe is loaded with highly nutritious vegetables amongst other ingredients. It's Fluffy, fragrant, and tasty with a kiss of warm flavors. Can be thrown together as a side to your favorite meat or a hearty meal on its own plus it's on the table in just 30 minutes. Truly a must-have on your weekly rotation!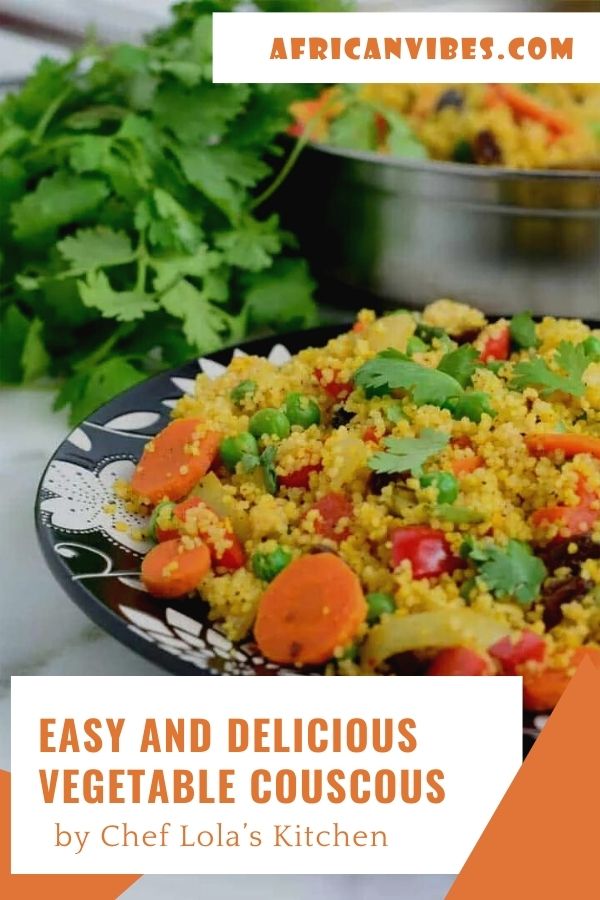 Prep Time5 mins
Cook Time15 mins
Total Time20 mins
I love meals that require minimal prep time with an optimal result and couscous is one of such for me.  This is the type of meal you want when you really need to deliver the day.
¼
cup
parsley chopped fresh
½
tsp
Salt and Pepper to taste crushed