Easy Moroccan Vegetable Tagine Recipe By The Mediterranean Dish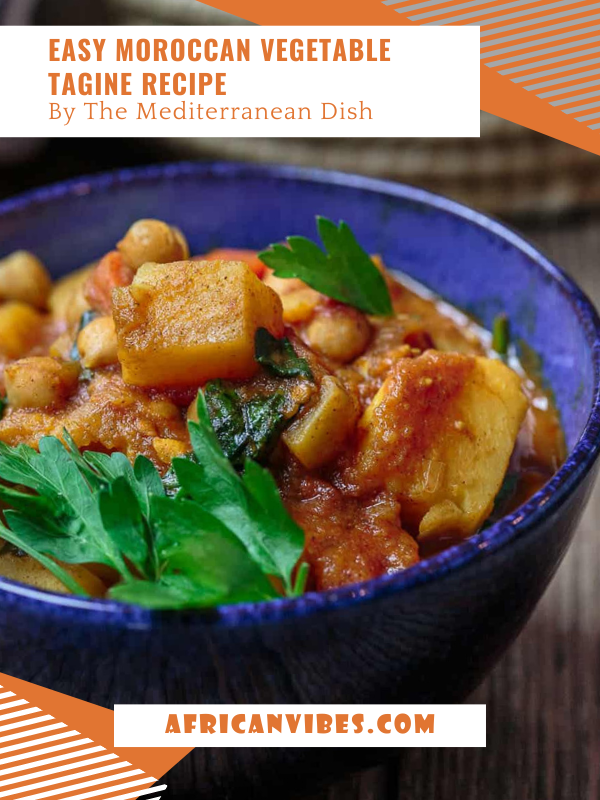 A simple vegetable tagine recipe packed with warm Moroccan flavors. One of my new favorite one-pot meals. Vegan and Gluten free!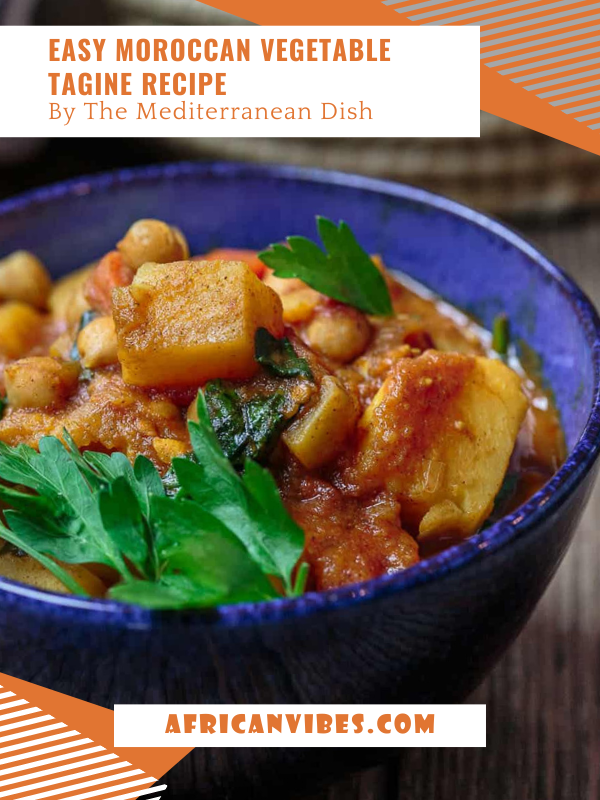 Prep Time15 mins
Cook Time40 mins
Total Time55 mins
Think of Moroccan tagine as a succulent, slowly simmered stew. Similar to this Moroccan Lamb Stew, the balance of sweet and savory flavors, coupled with the intensity of spices set this vegetable tagine apart from your average stew.
This easy Moroccan vegetable tagine begins with a few humble ingredients, you probably already have potatoes, carrots, onions, and garlic.
A heaping portion of chopped dried apricots is what provides the subtle sweetness in this hearty vegetable tagine. And to balance it off, tangy tomatoes, and a splash of lemon juice
¼
cup
Private Reserve extra virgin olive oil, more for later
2
medium yellow onions
peeled and chopped
8-10 garlic cloves
peeled and chopped
2
large carrots
peeled and chopped
2
large russet potatoes
peeled and cubed
1
large sweet potato
peeled and cubed
½
cup
heaping chopped dried apricot
Handful fresh parsley leaves