Egusi Pepper Soup by Aliyah's Recipes & Tips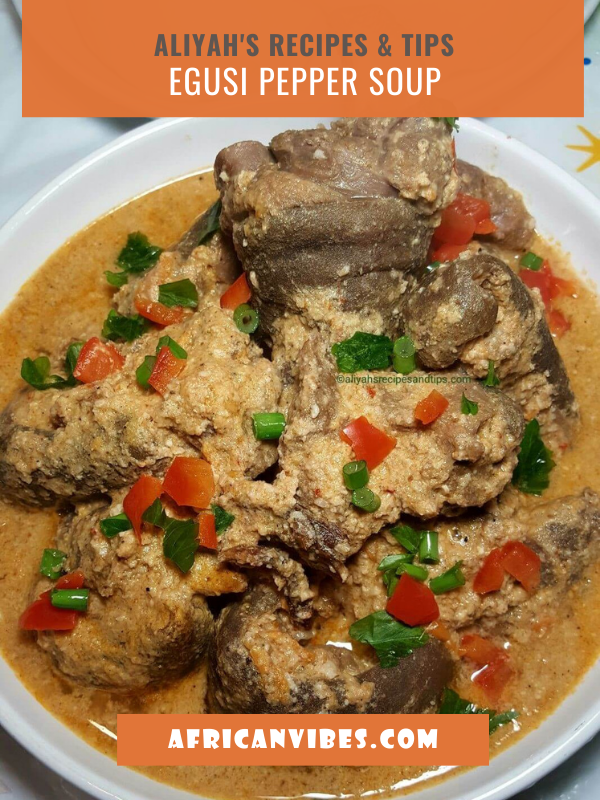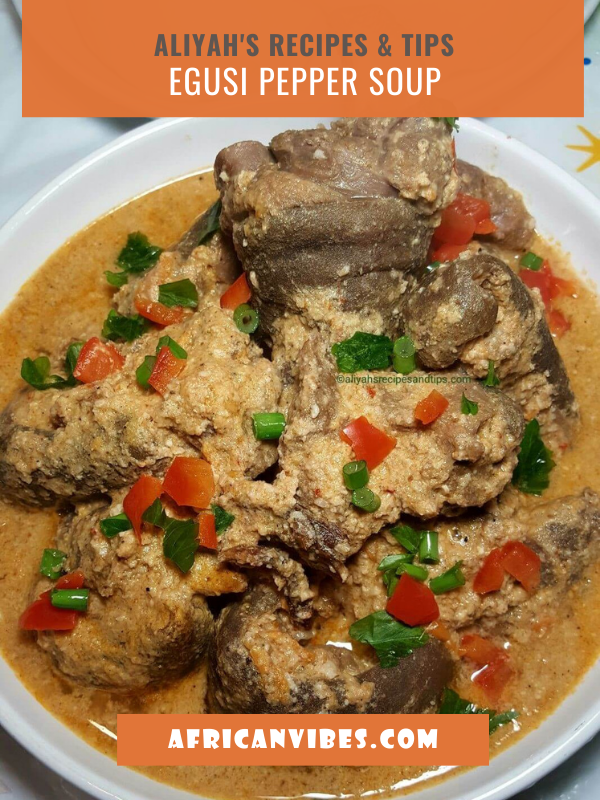 Prep Time20 mins
Cook Time1 hr
Total Time1 hr 20 mins
Egusi pepper soup is similar to the normal Nigerian pepper soup with the addition of egusi/melon which is the only difference between both recipes. Egusi pepper soup can be eaten as it is just like pepper soup or paired with "swallow" like poundo, eba and so on.
To make this recipe you need to toast the melon(egusi) seeds then blend just as you would when you want to cook the normal egusi soup.
You can use any protein of your choice but I will recommend not to use just dried fish. Fresh fish, beef, cowskin, stockfish, cow leg are all good addition to dried fish for this recipe.
The protein of choice
(I used beef, ponmo/cow skin)
¼
cup
shredded dried fish (soaked in hot water and salt)
5
pieces Ehuru /calabash nutmeg
5
Habanero/rodo (adjust to your level tolerance; chopped)