Egusi Soup Recipe By Asoebi Mall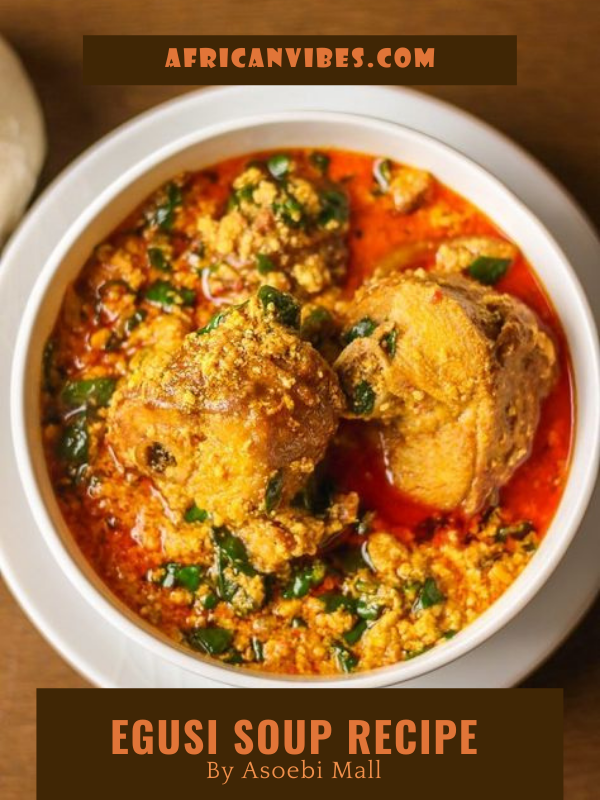 Egusi soup is a native Igbo soup and one of the most popular soups in Nigeria. Other tribes in Nigeria have their own variations of Egusi soup including the Yoruba Efo Elegusi and the Hausa Miyan Gushi.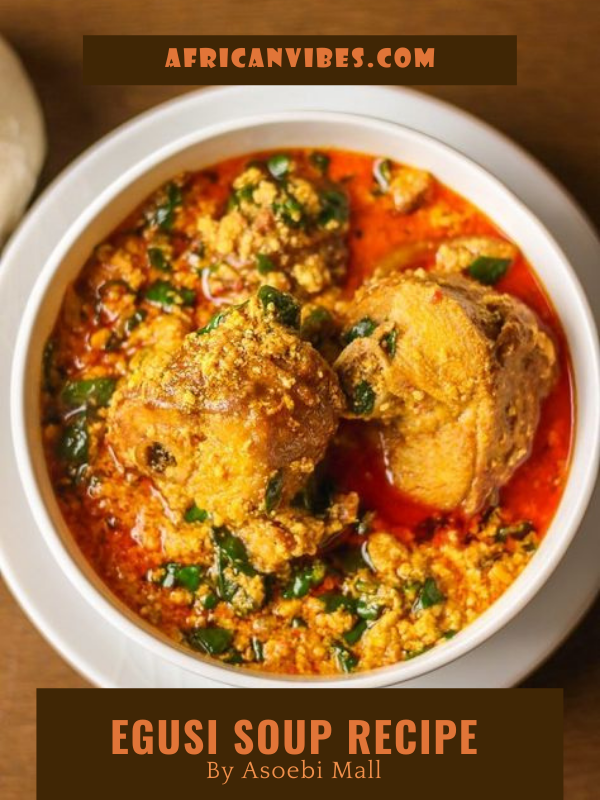 Prep Time15 mins
Cook Time50 mins
Total Time1 hr 5 mins
You can cook it for a special occasion, dinner for your family, or refrigerate it as a simple go-to meal on busy weeknights. This scrumptious egusi soup recipe will have everyone back for more.
Follow our simple recipe to learn how to make egusi soup.
Beef, Turkey or Goat Meat
Garlic and Ginger
(Optional)
Assorted meat
(Kpmo,Tripe)
Stockfish.Smoked fish
(Titus or Panla)
Chopped Water Leaves or Pumking Leaves (Ugu)
Bitter leaves (chopped)
optional
4 Habanero peppers (Ata rodo)
Ogiri okpei/Iru
(optional)