Egusi Soup (Vegan and Oil-free) By The Veganri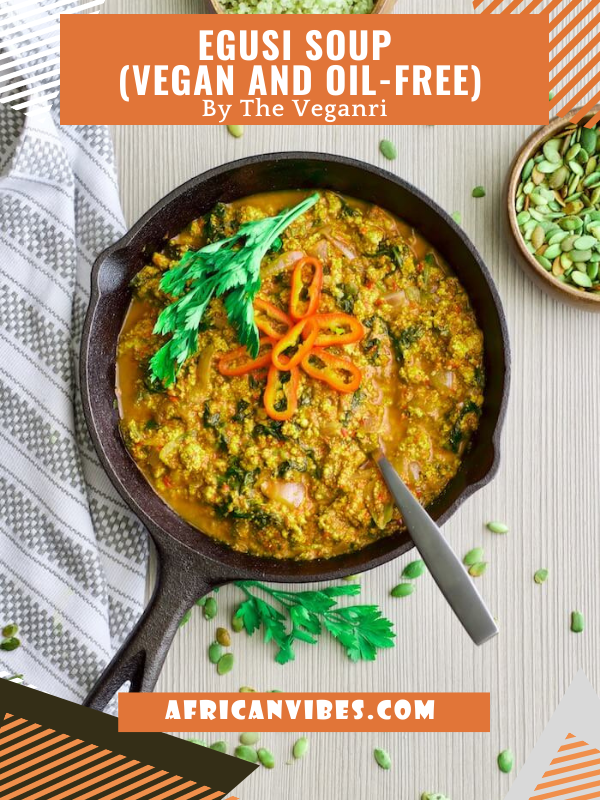 Featuring the wildly enjoyed West African egusi seeds, this high-energy, high-protein soup has crumbly tender texture intertwined with a luscious rich taste. It ideally complements whole grains and earthy root veggies. This version is vegan and oil-free.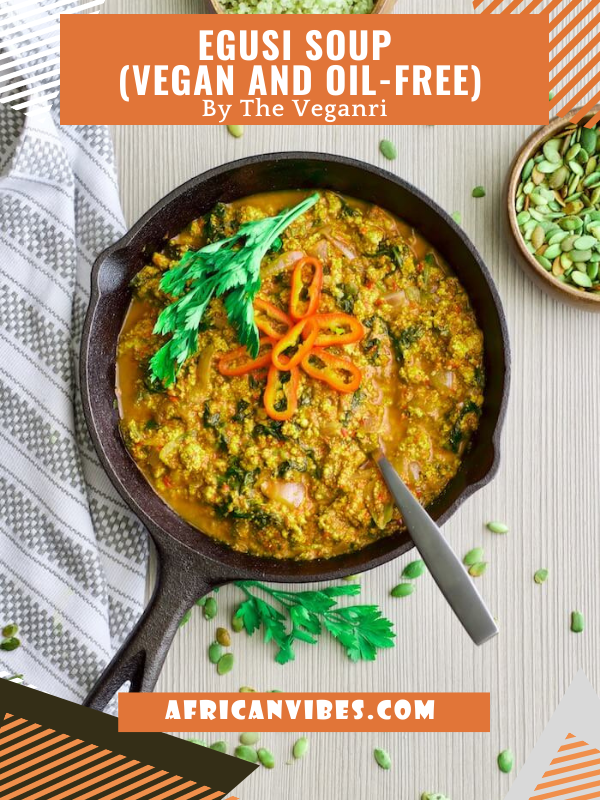 Prep Time10 mins
Cook Time40 mins
Total Time50 mins
Egusi Soup (melon soup) is the most popular soup in Nigeria. If you have never tried it, then you are truly missing out!  Coarsely ground up egusi seeds thickens the soup and at the same time creates a crumbly tender texture with highly pleasant rich taste.  Rich in protein and healthy fats, egusi soup complements hearty whole grains and earthy vegetables. 
3
fresh roma tomatoes chopped
1
scotch bonnet pepper (habanero)
1
red bell pepper chopped
3
cloves of garlic peeled
1 bunch Spinach or dark green vegetable of choice