Ethiopian Chicken Stew By Babaganosh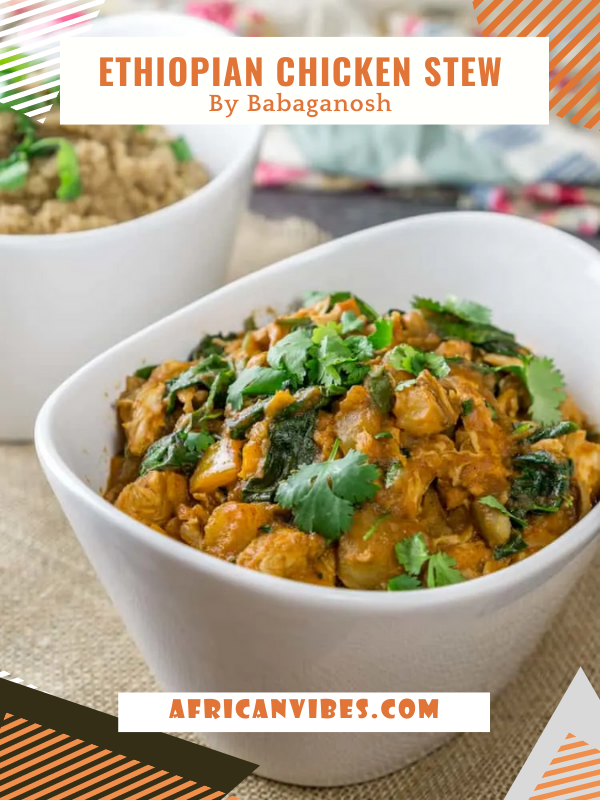 This super flavorful Ethiopian Chicken Stew with bell pepper and baby spinach will fill your house with an amazing aroma as the delicious sauce simmers on the stove top. One bite of the tender flavorful berbere-spiced chicken and you will be in love with this dish!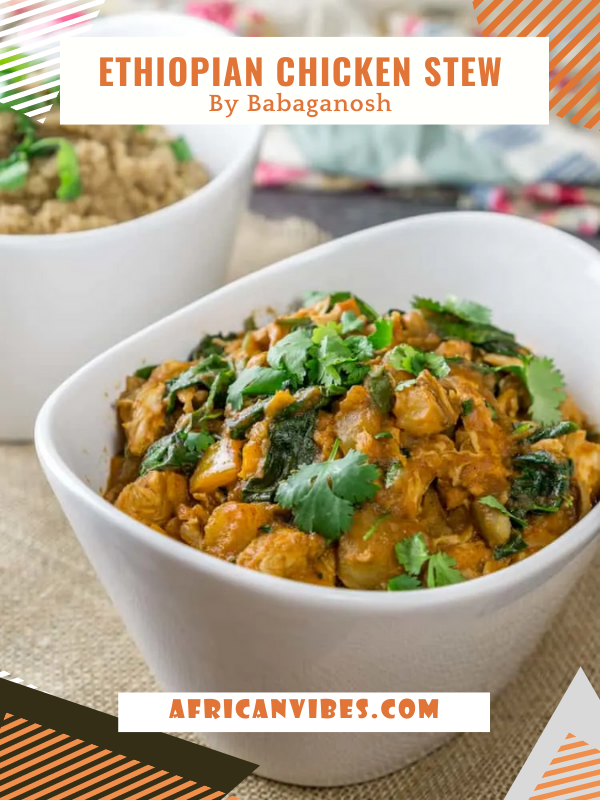 Prep Time5 mins
Cook Time50 mins
Total Time55 mins
This recipe is pretty amazing because it is a super healthy dinner dish that is the ultimate comfort food, but also super delicious!
1 large yellow onion
diced into ~½ inch pieces
1 inch piece ginger
peeled and grated
1 lb chicken breast or thighs
cut into 1 inch pieces (I used breast meat)
1 large potato
diced into ½ inch pieces
1 large bell pepper
seeds removed and diced
2 handfuls baby spinach
(about 2 oz)
Optional: cilantro for garnish