Ethiopian Collard Green By African Bites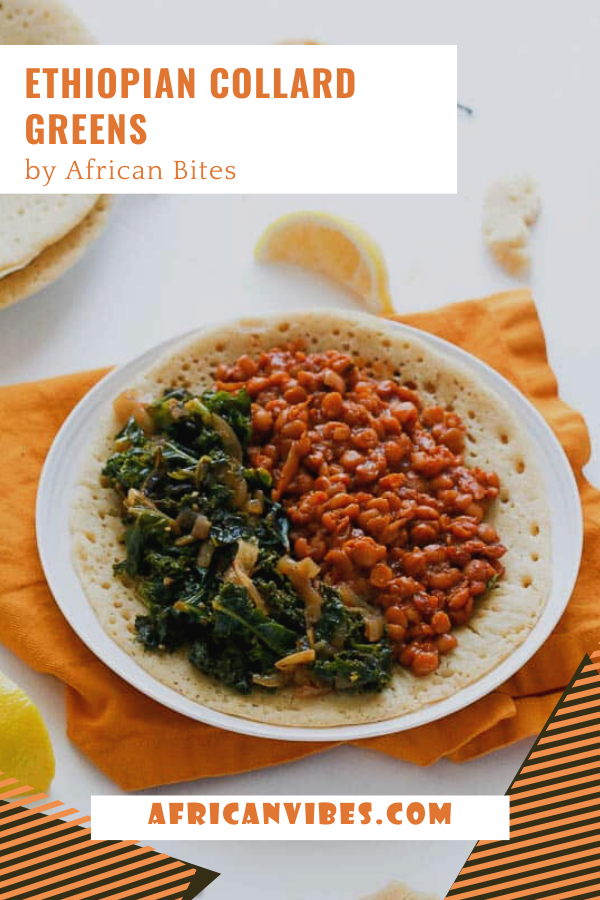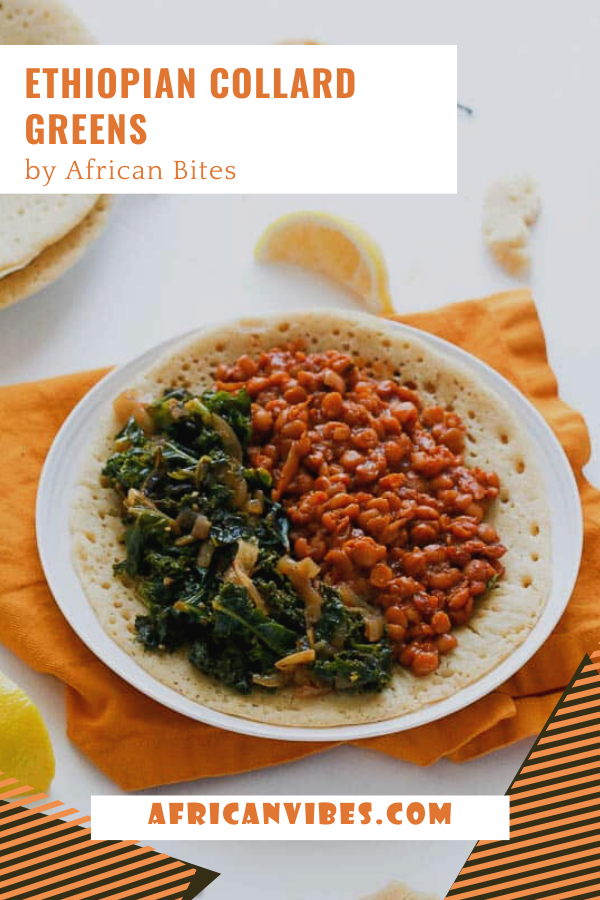 Prep Time10 mins
Cook Time20 mins
Total Time30 mins
Ethiopian Collard Green aka Ye'abasha Gomen- Braised collard greens and kale seasoned with aromatics. Quick, easy, and tasty.
This Ethiopian Braised Greens is a fairly easy dish to make both in terms of preparation and the time it takes to make it. Especially when you have all your pantry ingredients ready to go. What sets these greens apart from the rest are the spice mix and Ethiopian Spiced butter. It makes it more enticing and flavorful.
If you are looking for an easy, flavorful, and downright addictive way of trying out collard greens or kale then you are in luck. I have tried both greens using this method and they both work great.
Ethiopian Collard Green nutritional content?
If you are more focused on the nutritional content then be aware that collard greens are right up there with kale. They both provide an excellent source of vitamins A, C, K calcium and are equally tasty! Some side-by-side comparisons even give collard greens a slight edge-something to think about when you are in the supermarket.
Related Recipes: Ethiopian Sweet Potato Burger By One Green Planet
10
oz
Collard Greens/Kale chopped
3
or more tablespoons Niter Ethiopian Spiced Butter or cooking oil
1
large white onion chopped
12
Fresh Chili pepper
or ½ teaspoon cayenne pepper or more