Ethiopian Yellow Split Peas Curry By Foodaciously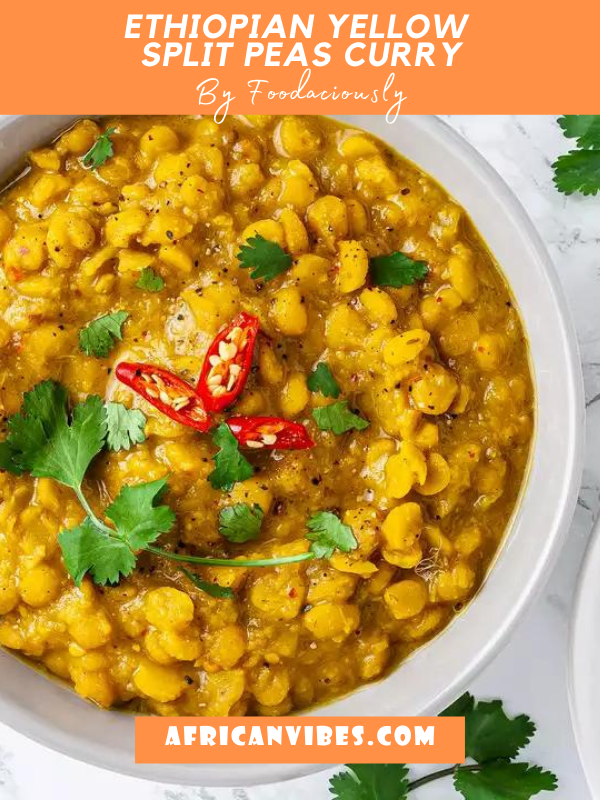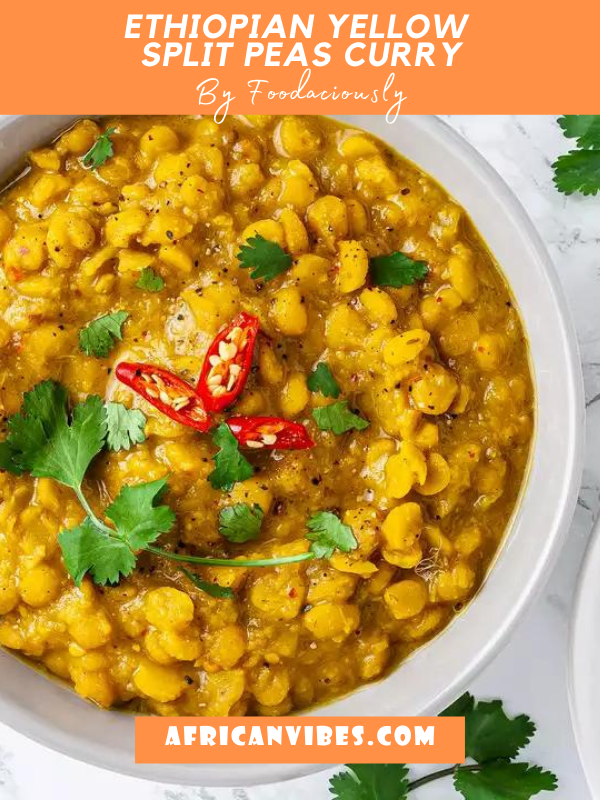 Prep Time45 mins
Cook Time30 mins
Total Time1 hr 15 mins
This Ethiopian yellow split peas curry served with rice and greens is not only a satisfying and hearty dish but also a very nutritious meal.
This recipe is inspired to two world-famous Ethiopian dishes, the Kik Alicha and the Wat. The former is a curry prepared with yellow split peas, onions, and turmeric; the latter is a red split lentil stew simmered in a spicy berbere seasoning.
We combined these two dishes into a mouthwatering Ethiopian Alicha recipe that is vegan, gluten-free, and nut-free. Here at Foodaciously, we want to help everyone enjoy the food they love without compromise. 
TO SERVE
FOR THE ETHIOPIAN KIK ALICHA
1
tbsp
Grated Ginger Root
FOR THE BERBERE SEASONING