Ghana Akotonshi (Stuffed Crabs) By International Cuisine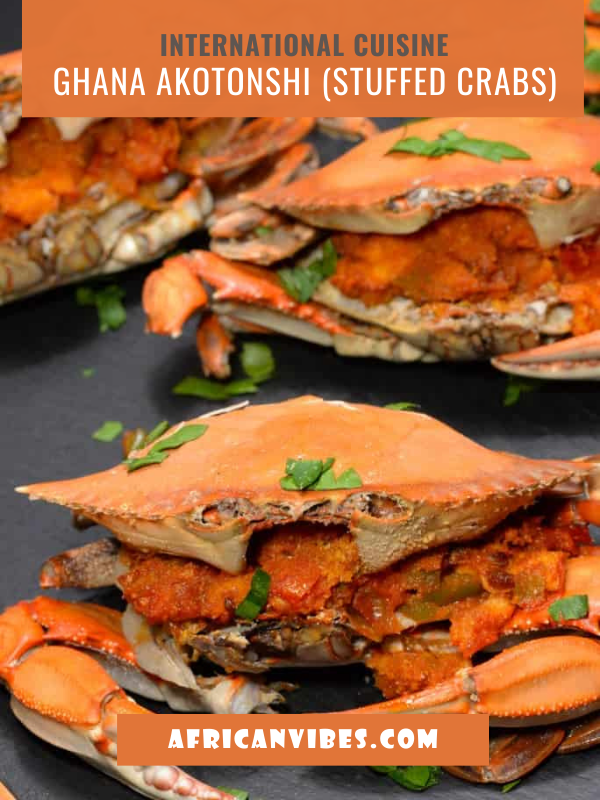 Ghana Akotonshi is a delectable stuffed crab dish. I was able to find some cute blue crabs to make our appetizer however this can easily be made in a ramekin or shell as long as you can get some good white crab meat.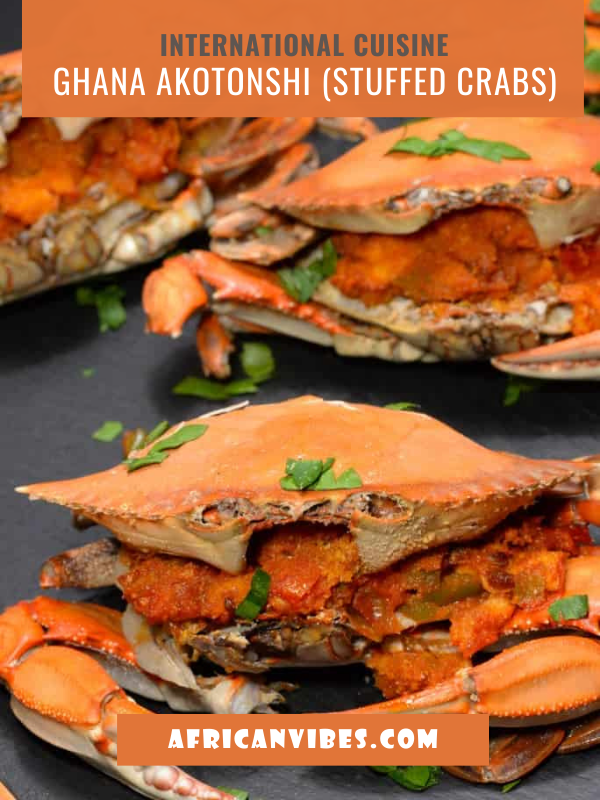 Prep Time15 mins
Cook Time45 mins
Total Time1 hr
The crab mixed with an array of spices, tomato and bread crumbs is simply delicious, Enjoy!
2 lbs cooked crab meat or 4 whole crabs
1
inch piece of fresh ginger
2
tomatoes finely chopped
2
green bell peppers finely chopped
1
tsp
minced African bird peppers
use hot Thai peppers if unavailable, mashed to a paste
Equipment